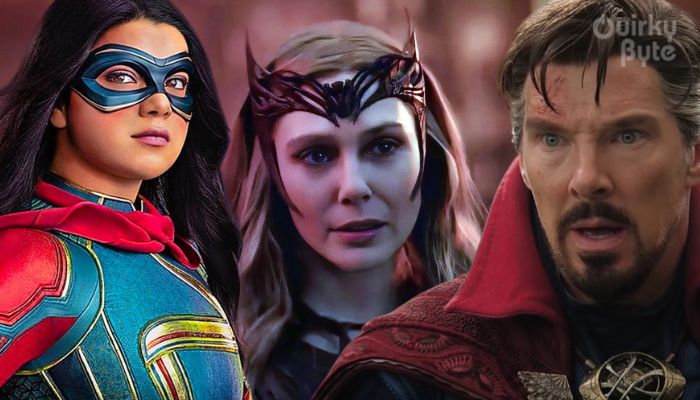 Marvel is currently in the marketing phase for their upcoming MCU Disney+ project, Ms. Marvel. They are releasing more and more clips from the miniseries to keep the fans on the edge of their chairs. While the clips are carefully edited to keep the spoilers at bay, one of them revealed something big. A clip from the Disney+ show features the lead in an AvengerCon where we can see a cutout of Wanda. This directly negates the public image she might have after her recent appearances. Moreover, this is not the first time they have done such a thing. So here's how Marvel has contradicted Scarlet Witch's Avengers status: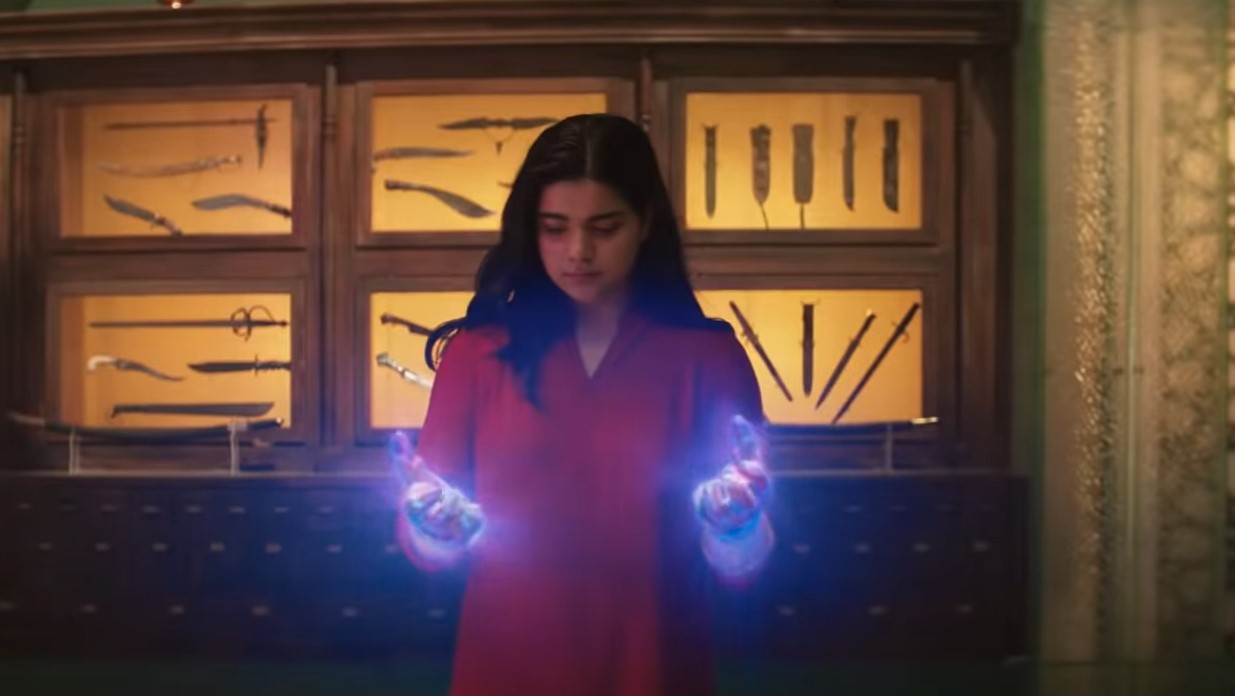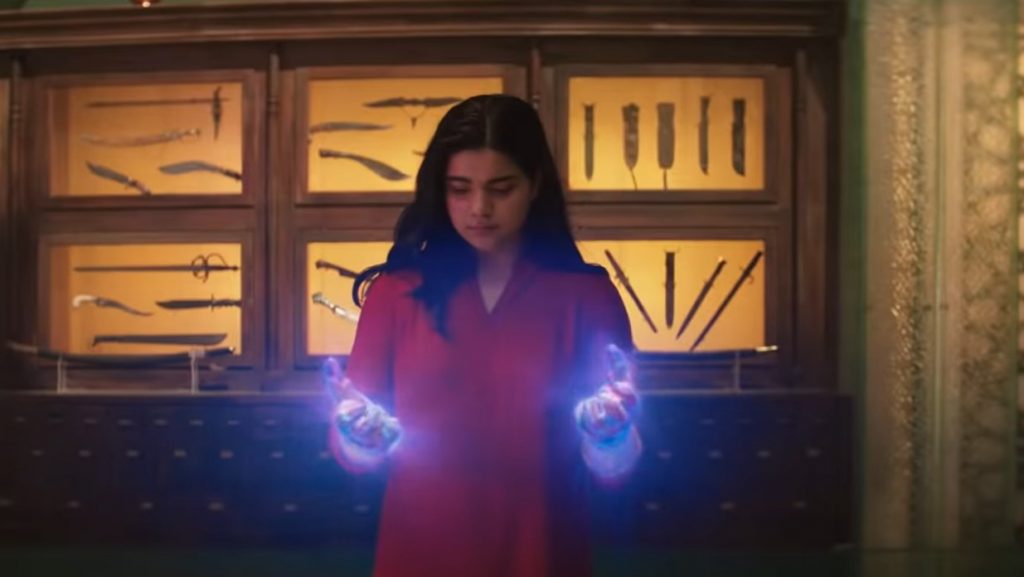 Ms. Marvel is the upcoming Marvel project that will focus on the origin of another young superhero with the same name. The story will follow Kamala Khan(Iman Vellani), a Pakistani-American high-school girl, inspired by many Superheroes, especially Captain Marvel after they brought back everyone in the Blip. This miniseries will follow her as she finds a couple of gauntlets, the source of her powers, and how she deals with those. This story will see her rise above her teenage issues to deal with something way bigger than her.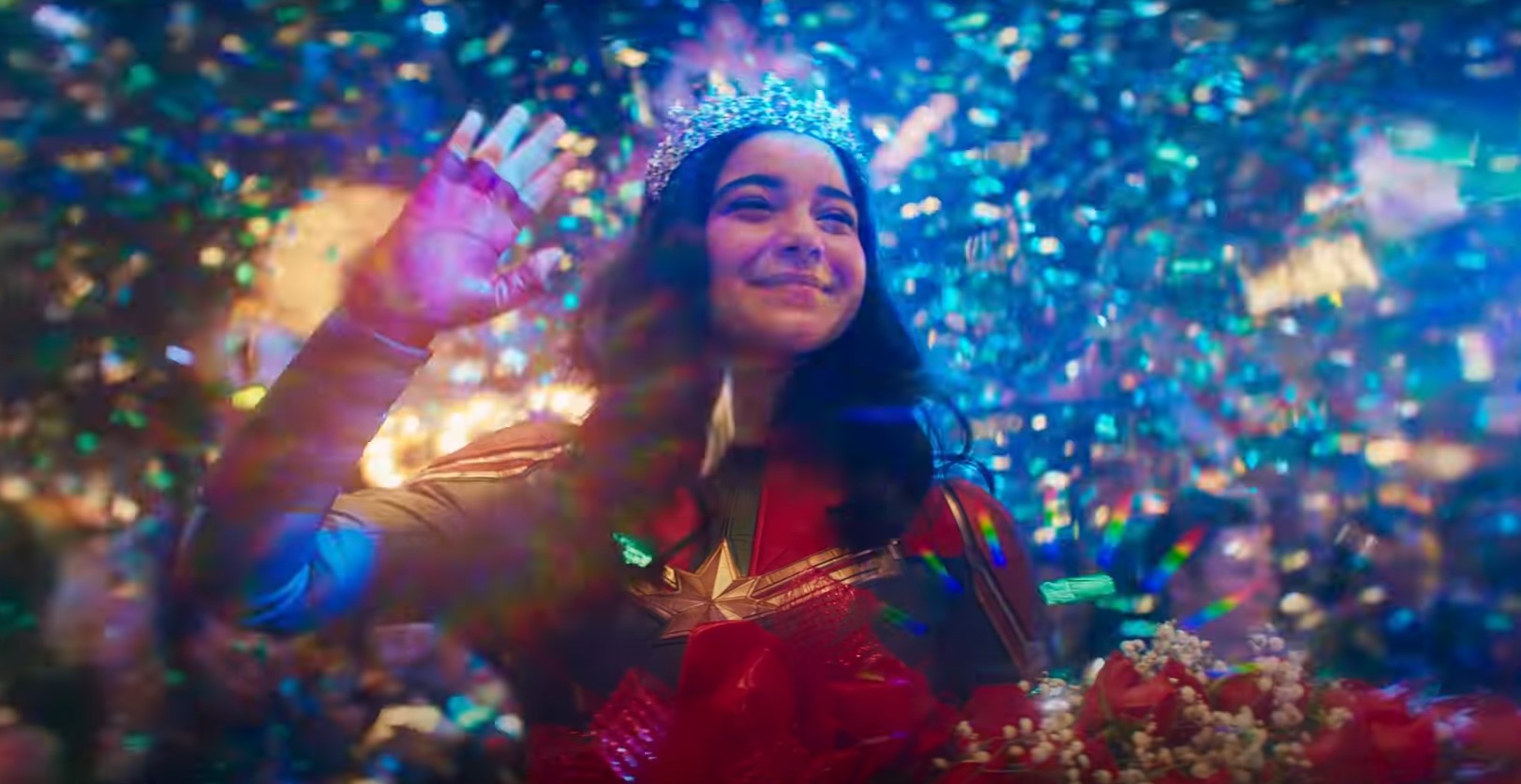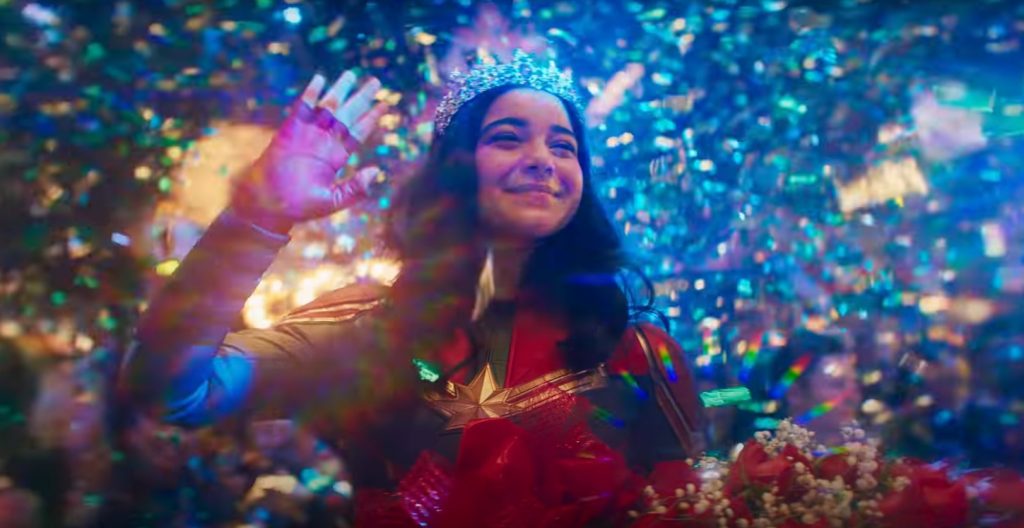 The show will feature a version of Kamala Khan that is obsessed with superheroes and wants to become one herself. She has a lot of merchandise of her favorite superheroes and visits every convention held in their honor. This is during one of these AvengersCon when we saw something that ticked our MCU sense. A cutout of Wanda among the other Avengers! After her long journey in the MCU, this might seem wight but given her past few appearances, it is far from it. Here is all you need to know about Wanda and why her cutout shouldn't be in the convention.
WANDA'S CONTROVERSIAL PUBLIC IMAGE IN THE MCU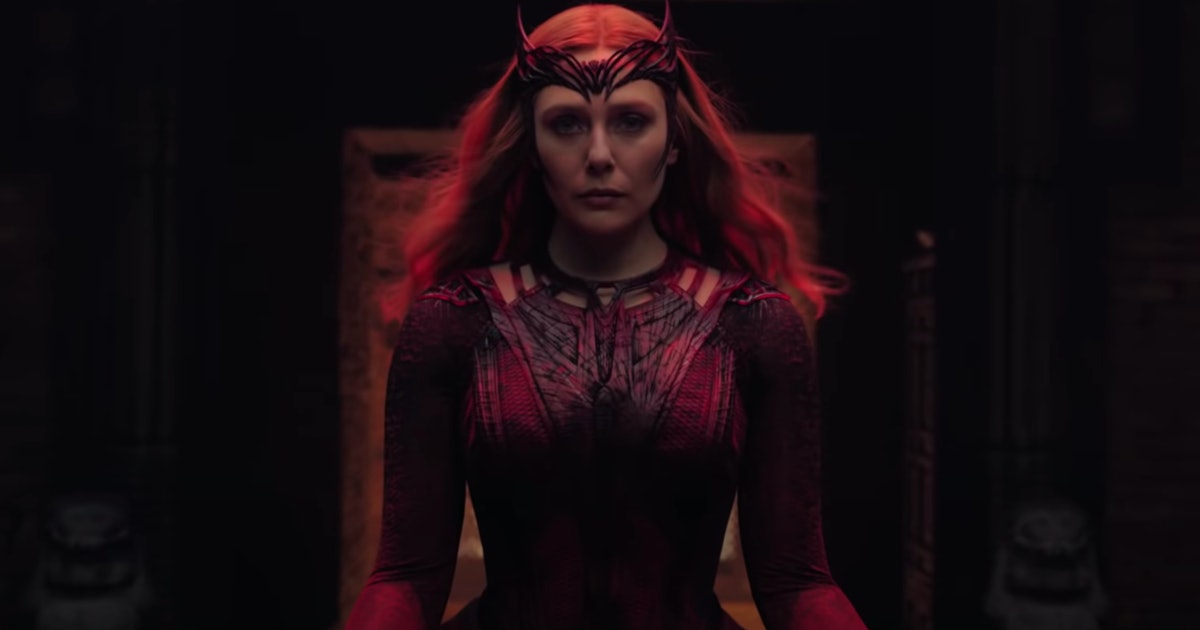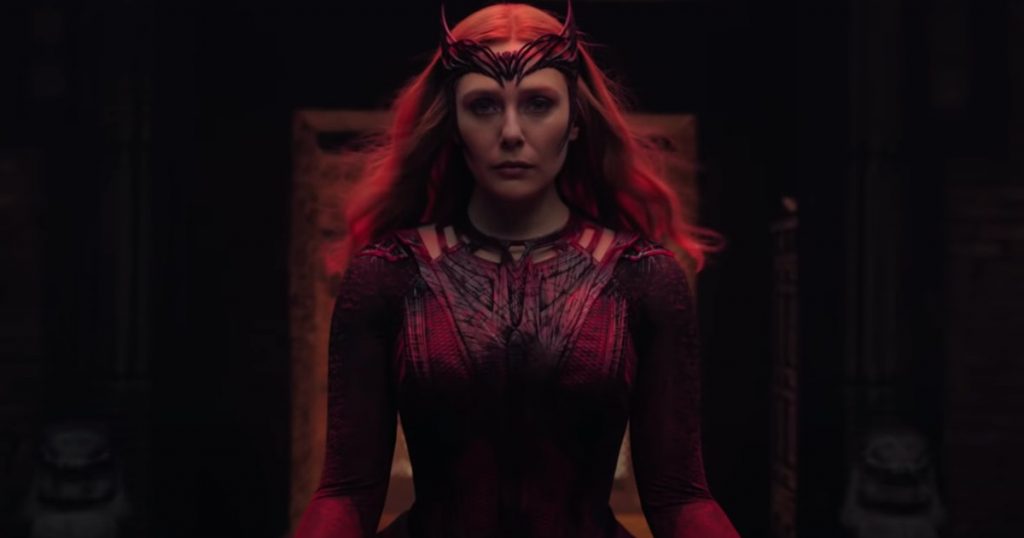 Wanda Maximoff, aka the Scarlet Witch, has been one of the most controversial heroes in the MCU. On one hand, she volunteered for HYDRA experiments and joined Ultron against Avengers. While on the other, she betrayed him for the right side and helped the Avengers save the Earth. Then she went on to cause a massive loss in life and property in the first few minutes of 2016's Civil War. But ended up helping the Avengers against Thanos. Then again, she enslaved an entire town of people to live out the life that she and Vision had planned together. But still did the right thing in the end. However, her latest flick in Doctor Strange 2 could have changed her public image altogether. And this time, for good! But even that doesn't seem permanent.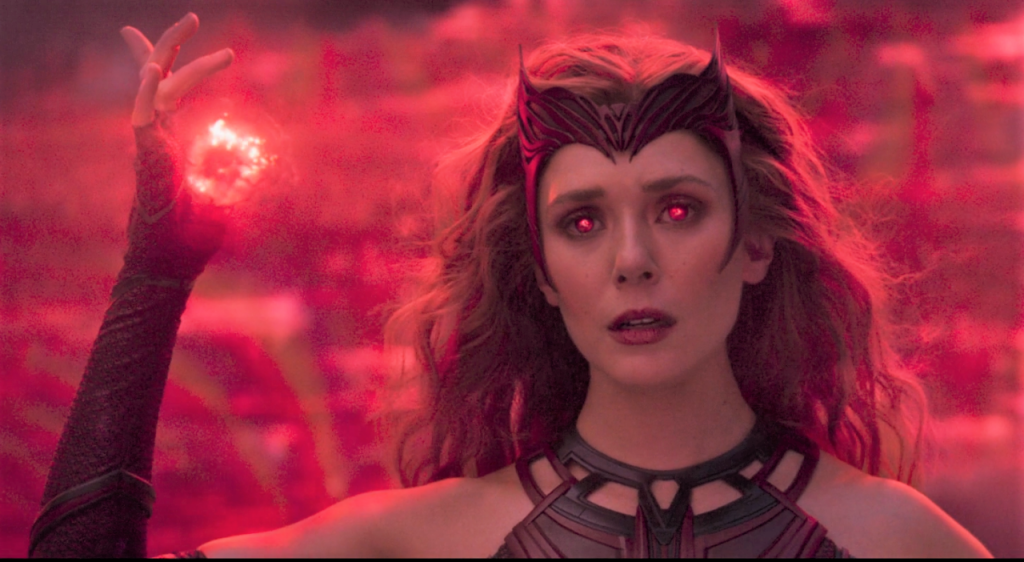 We have a question for you- What if someone takes over the minds of the entire population of a small town in the state you live in? And then goes on to put the entire multiverse in danger by summoning monsters from different dimensions. And that someone was once a beloved superhero. What would you think of that someone? Would your love and respect for that individual be affected? 

We ask this because this is what happened in the MCU while Kamala Khan had been living in Jersey City. This city is a part of New Jersey, the same as Westview, whose people suffered a lot under Wanda's influence. So they should have a very bad perception of her character. Some might even hate her for all that she did in the past year. But according to Ms. Marvel, people still seem to regard Wanda as one of the Avengers. This is in direct violation of the image of Wanda that Doctor Strange 2 set, where Strange asks for her help in return to get her 'back on the lunchbox'.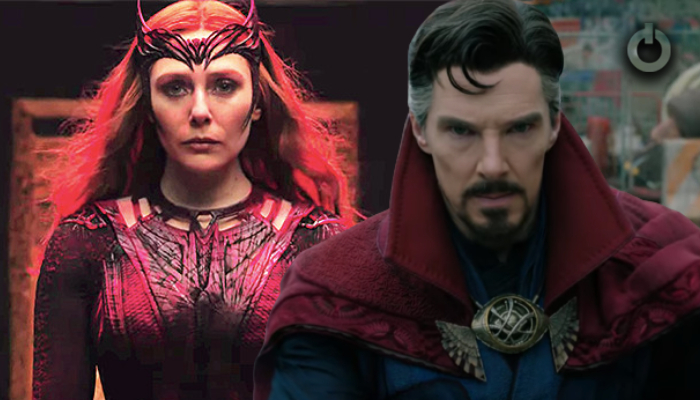 So is this another plot hole? Or people are so ignorant of a superhero's bad deeds because of their obsession with them? Or they just don't know about what Scarlet Witch did to the Multiverse during the events of Doctor Strange 2? These are some things that Marvel needs to explain to us in this new project. Or this might just go down as another plot hole in the history of MCU!
So what do you think can be Scarlet Witch's Avengers status? Let us know your answers.
Follow us on Facebook, Instagram & Twitter for more content.
Also Watch: