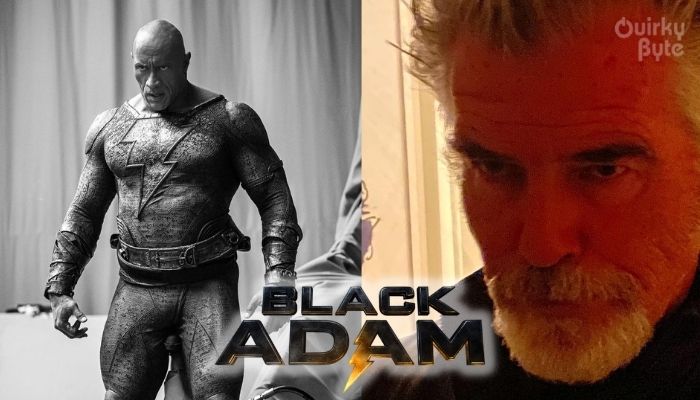 We've got our hands on some new Black Adam images. Take a look and let us know what you think about them down in the comments. DCEU's marketing is finally kicking into high gear. WB has been focusing a lot on the multiversal aspect of things and building every one of their sub-franchisees in their own bubble, but now things are going to get moving and no one will be able to stop them. Even the actors are enjoying this transition. Take Dwayne Johnson for instance. The man is playing one of the strongest characters in all of DC on screen.
New Black Adam Images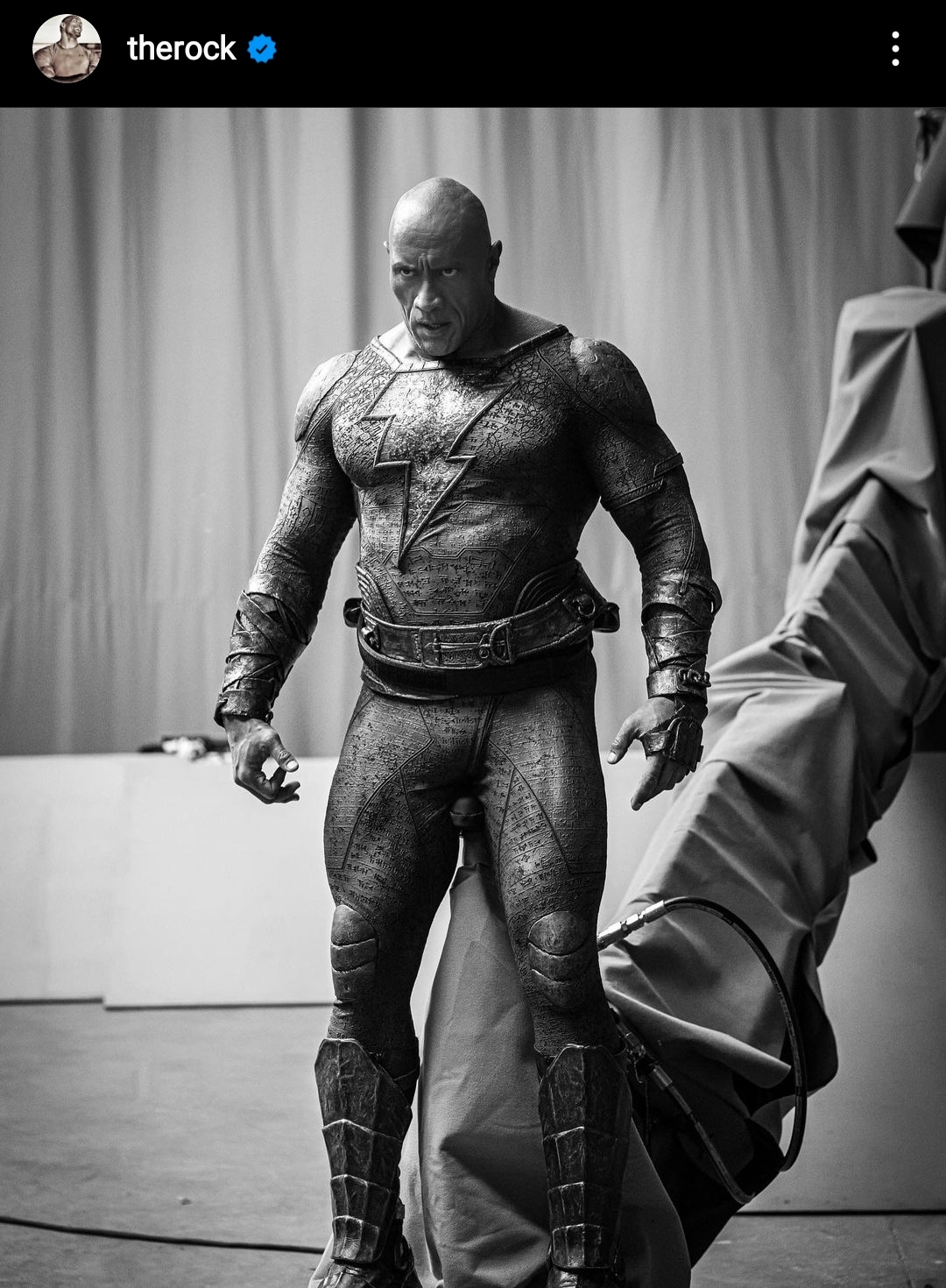 All the while he gets to wear one of the sickest-looking suits ever created. Not to mention the fact that skin-tight clothes look absolutely ravishing on The Rock. But these new behind-the-scenes images are a little different. The Rock has been shooting Black Adam for the last week or so. The production crew has made considerable progress, so the former wrestler wanted to share a picture to show his appreciation for the process. Well, we can say that we definitely appreciate this picture. Oh my lord! How regal does this man look in a b&w filter and the Black Adam costume.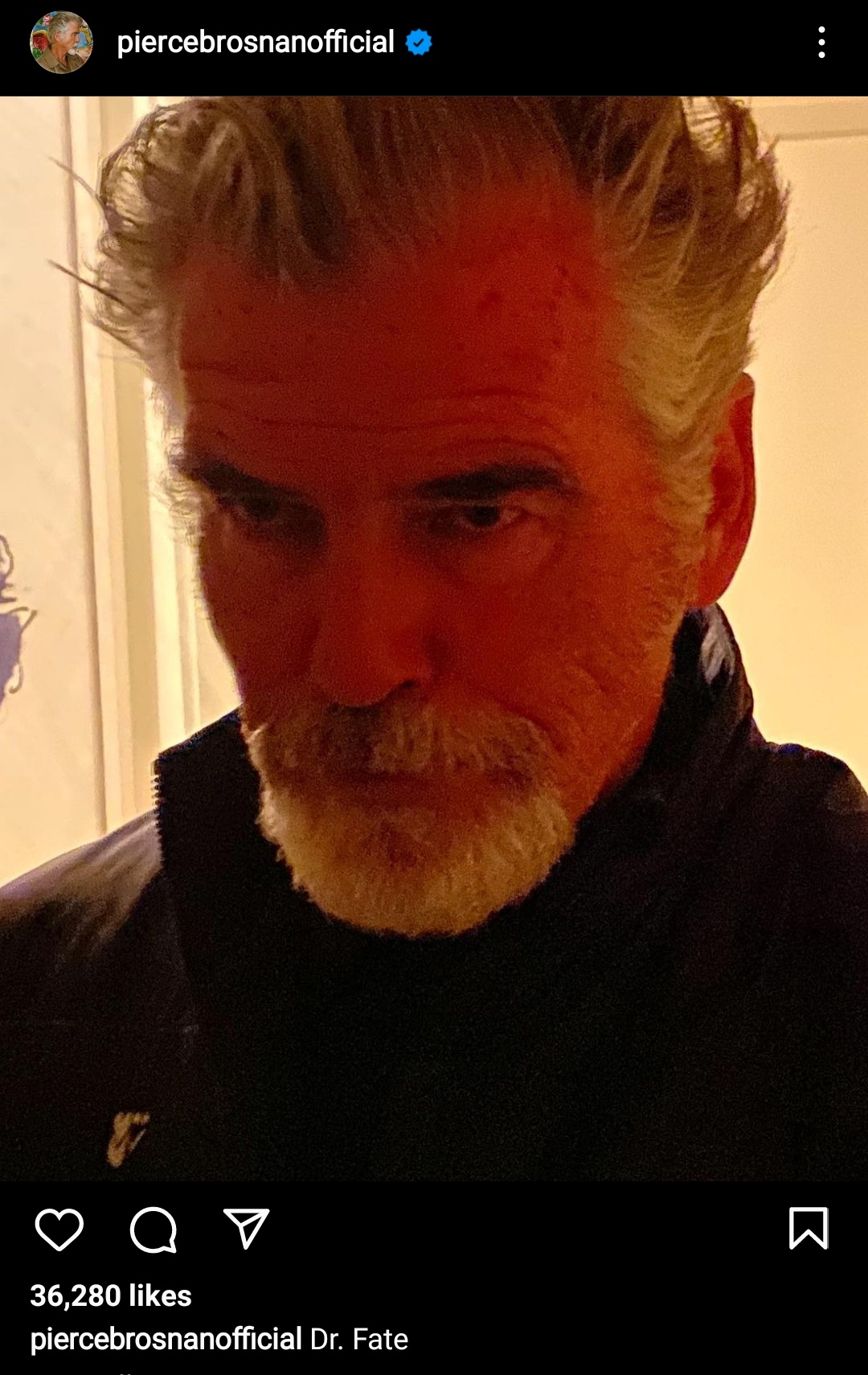 This is not all, seeing Dwayne Johnson's picture Pierce Brosnan felt it was his duty to reply in kind. So the actor made a post where he cosplayed Dr. Fate. We have reproduced this picture for you above. While you can see that Bronson does not have a costume, his hairstyle is on point. Also, his expression shows us just how determined the actor is to play the character if it ever comes his way. Black Adam is a story about sacrifice and doing what's right. This is the most intense anti-hero in the DC comicverse and that is saying something.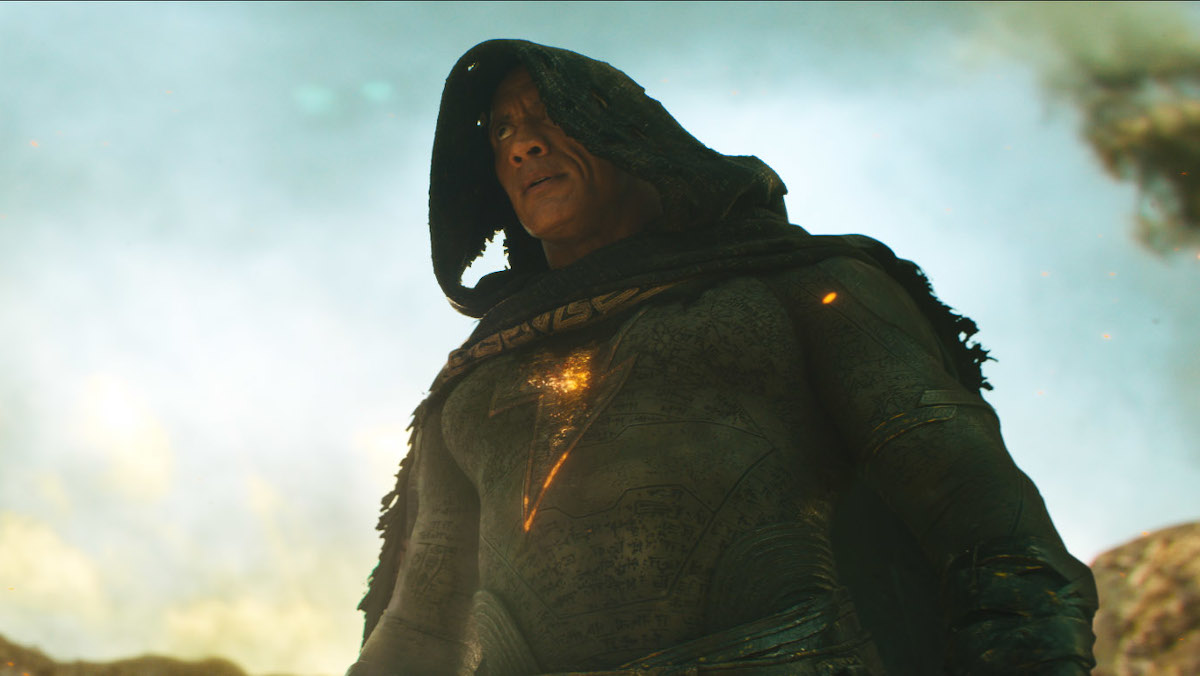 We hope that the movie gets a better reception than the previous installments in DCEU. It is hard to argue with such a stellar cast, but as comic fans, we worry whether any adaptation is a worthy adaptation.
What are your views about these new Black Adam images? Did you like it or not? Let us know about it down in the comments and keep watching this space for everything Marvel DC and Hollywood. Excelsior!!!
Follow us on Facebook, Instagram & Twitter for more content.
Also Watch: