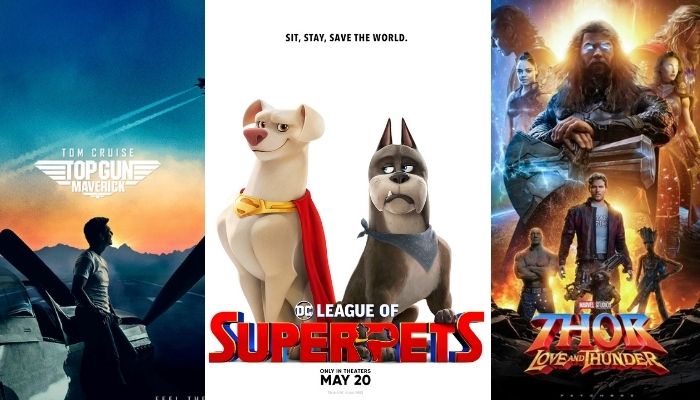 With April coming to an end, summer is just around the corner. And as the weather reporters tell us every year, this is not going to be an easy one. But worry not because this summer will be the biggest one we had in a couple of years. There is a ton of movies of every genre that will be available this summer. So prepare a schedule because this time, no movie is worth missing. Here is your guide to the list of movies to watch this summer:
1. DOCTOR STRANGE IN THE MULTIVERSE OF MADNESS
Right now, there's hardly anyone who has not been waiting for this movie to drop. While most Marvel projects have just been hinting at what the multiverse beholds, this movie will dive deeper into the concept. this movie will give the viewers a glimpse at the amount of madness that will be unleashed when the walls of the universe collapse. Marvel has done a great job at keeping things undercover and it will be interesting to check out what the movie holds for us when it drops on May 6.
2. TOP GUN: MAVERICK
The Top Gun crew is back with another in-air masterpiece after almost 36 years. Top Gun had a huge fan base and they have been waiting for a sequel ever since it was announced. And this summer,  it will be a treat for everyone who loves some top-of-the-class camera shots, the Air force, and Tom Cruise's presence on the screen. After multiple delays, Top gun: Maverick finally drops on May 27th.
3. THE BOB'S BURGERS MOVIE
Your favorite, the Belchers are back and this time,  on the silver screen. After being one of the most popular TV families for over a decade, the Belchers are here to make our summers one of the best. The movie will see the family is stuck in their houses as a ruptured water main results in a single right in front of their house. And each member will face issues of their own add the parents worry about their restaurant while the children are trying to solve a mystery that could save their restaurant. Don't worry, though, because they will never fail to entertain us even if the family is in trouble. The movie is the first 2D film under the Disney umbrella and will hit the theatres on May 27th
4. JURASSIC WORLD: DOMINION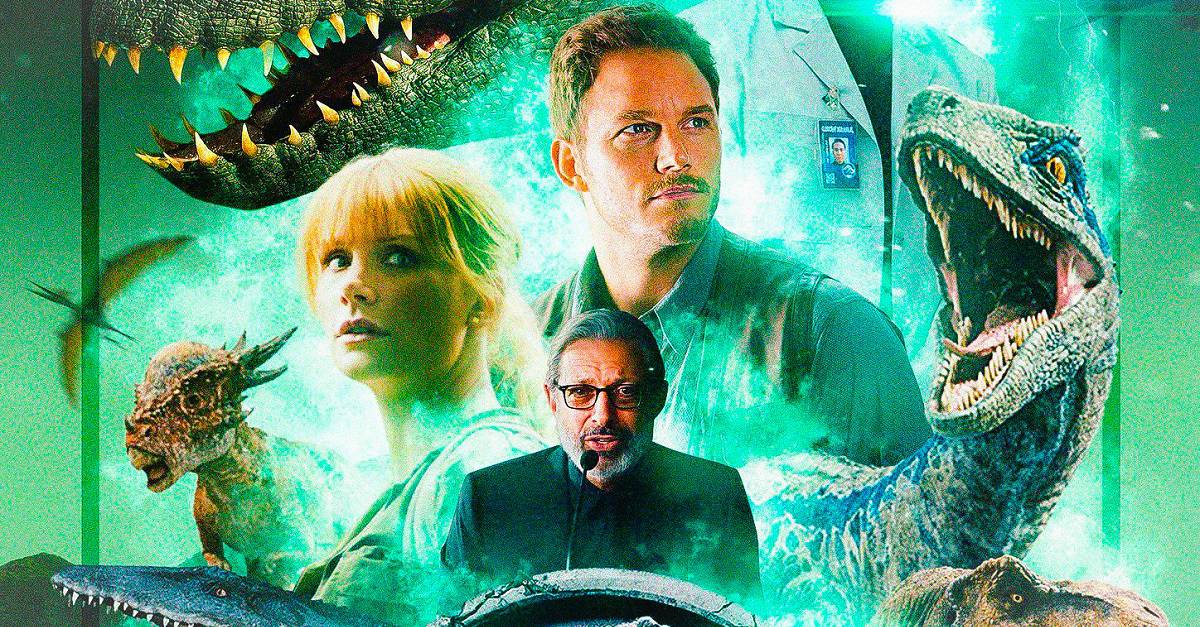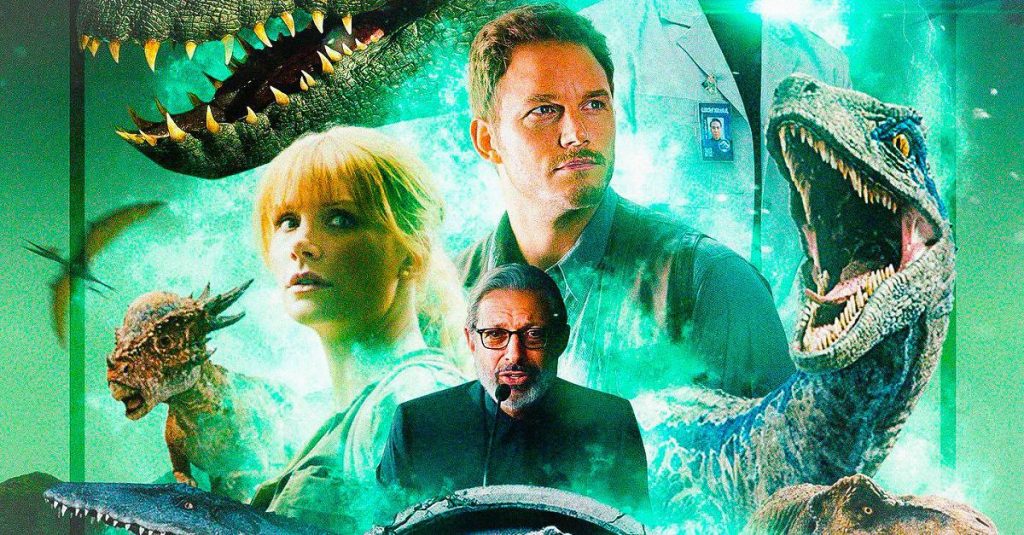 After a successful couple of movies, the Jurassic World franchise is coming to an end with Jurassic World: Dominion. The movie is the sixth entry in the Jurassic World franchise, which started with 1993's Jurassic Park. This movie plans to make every Jurassic Park fan nostalgic by uniting Chris Pratt and Bryce Dallas Howard with the original cast- Sam Neill, Jeff Goldblum, and Laura Dern. The movie will come out on June 10th so don't miss out on all the fun, adventure, and nostalgia with your family.
5. HUSTLE
Adam Sandler is back after a 2-year long pandemic break with another comedy movie to soothe the audience after a depressing lockdown. The movie will be following a down-on-his-luck basketball scout who discovers an out-of-the-world player. So he has to have his team's approval to bring him into this team. I don't know how Sandler plans to bring comedy into this but he will, that's for sure. The movie will be available for streaming on Netflix from June 10. So, whenever you are feeling down this summer, don't forget to check this out to elevate your mood with its light humor.
6. LIGHTYEAR
After releasing multiple movies during the pandemic and facing some losses, Disney Pixar is back with a bang. Lightyear is the next ambitious Pixar project that they have been postponing for a theatrical release. So we are sure that it is going to be fantastic. After all, the righteous Captain America actor, Chris Evans, is going to voice the character. Some other notable names in the cast are Taika Waititi, Uzo Aduba, and James Brolin. Buzz Lightyear will hit the big screens on June 17th. To Infinity & Beyond!!!
7. SPIDERHEAD
This is a big summer for Joseph Kosinski as this is the second big movie he has directed, after Bullet Train. But unlike Bullet Train, Spiderhead will be a sci-fi thriller, based on the dystopian short story 'Escape from Spiderhead' by George Saunders. The movie has an ensemble cast with Chris Hemsworth in the lead, alongside Miles Teller, Jurnee Smollett, and BeBe Bettencourt. The movie will hit the streaming platform Netflix like a cool breeze on June 17.
8. ELVIS
One of the most recommended movies to watch this summer is Elvis. The King of Rock n' Roll is back to rock your screens with the movie Elvis. The movie drops on June 24th and will feature Dune Part 2 actor Austin Butler as the titular character. The movie will be directed by Baz Luhrmann so we expect nothing less of a great movie. Don't miss out on a perfect nostalgic moment with your mother or father as you reminisce together in the memory of the King Elvis Presley'.
9. NOPE
American comedian, Jordan Peele is back at his horror ways with his new Horror thriller, Nope. This is the next in the series of blockbuster Black horror movies. But this time, it will take things on a different level as they include extraterrestrials in the movie. So, if you are wondering, Nope stands for 'Not of Planet Earth'. So, if you enjoy a good horror movie with your partner, make sure to check this movie out this Summer. Nope will be out to scare our pants off on July 22nd.
10. BULLETT TRAIN
Bullet Train is the next Brad Pitt action movie that will be coming this summer. The movie takes place on a train that is en route from Tokyo to Kyoto with a bunch of assassins who are after a briefcase. I think the amount of action that it's going to be in this film was clear when I said a 'bunch' of assassins. besidesBesides Pitt, the movie features Brian Tyree Henry, Aaron Taylor-Johnson, and Karen Fukuhara. The movie will bless the theatres with its action on July 29th.
11. DC'S LEAGUE OF SUPER-PETS
DC's League of Super-Pets is one movie that fans of all ages are waiting for since the company announced it. The movie will shift its focus from the iconic Justice League and feature the superheroes' cute little pets. The movie will see the pets rising to the occasion when their humans, or should we say heroes, are kidnapped.  But what excites us, even more, is the star-studded cast, consisting of Dwayne Johnson, John Krasinski, Keanu Reaves, Kevin Hart, Vanessa Bayer, and many more. This movie will be ready to stream on HBO max from July 29th. So be ready for your family to see this movie and mark a perfect end to the month of July.
12. MINIONS: THE RISE OF GRU
The Minions are back to make us laugh with another movie, and this time, it is going to be even better. This time, the Felonious Gru is attempting to join a group of supervillains who have just ousted their leader, Wild Knuckles. When the interview goes AWOL, the Group, Vicious 6, hunts Gru. But Wild Knuckles himself helps Gru and will guide him through all his problems. The voice cast includes some of the biggest names of our time, including Steve Carell, Jean-Claude Van Damme, Russell Brandl, and Michelle Yeoh.
13. THE GRAY MAN
The Russo Brothers are back at it with another action thriller that will drop this summer. The Gray Man will follow a top CIA agent who revealed some top-secret files. Now another top agent who happens to be his ex-colleague sets some assassins loose on him and tries to bring him in. The movie features a cast filled with top-of-the-list actors including Ryan Gosling, Chris Evans, Dhanush, Ana De Armas, and Jessica Henwick. Needless to say, this movie will be a top-class movie as it will be dreaming on the top streaming service Netflix from this July.
14. THOR: LOVE AND THUNDER
This summer, no movie will be hitting the theatres harder than Thor: Love and Thunder. The Thor: Ragnarok sequel will see the God of Thunder in his quest to find peace while he is off in space ravaging. And you know why we know for sure that it going to be a good film. Because it has the Taika Waititi seal of approval. Plus, it marks the beginning of a new adventure for Natalie Portman's character of Jane Foster. She will be returning as the Mighty Thor with thor's trustworthy hammer, Mjolnir. Hemsworth and Portman will be bringing down the Thunder together this July which makes this movie one of the movies to watch this summer. So be ready for a thunderous month.
This was our recommended list of movies to watch this summer. So which movie are you planning to watch? tell us your answers in the comments below.
Follow us on Facebook, Instagram & Twitter for more content.
Also Watch: