News
The Effect Of COVID-19 On The Quality Of Internet Consumers Experience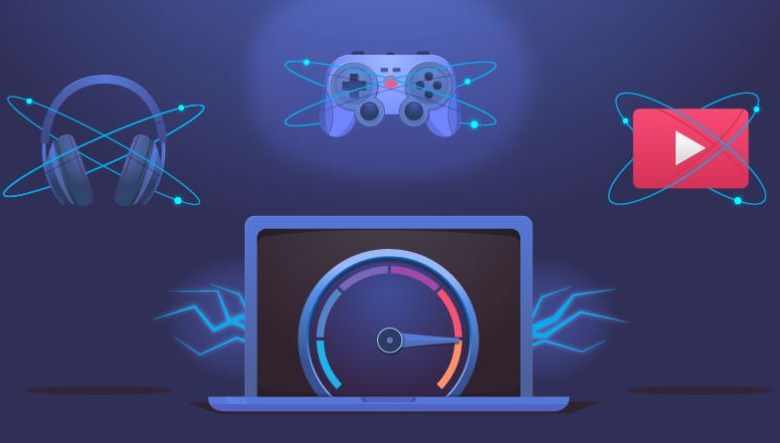 Internet activities have seen an upsurge since the start of the coronavirus pandemic, and there have been countless news sources reporting this. This sudden increase in activity in the United States has affected the quality of residential high-speed internet services provided by Charter Spectrum, Comcast Xfinity, Mediacom, AT&T and other providers. Some of the things that have contributed to this increase in home internet usage include web surfing, video and audio streaming, video conferencing, movie streaming, and various other internet services.
In this article, we will highlight a number of the problems that Connected Home Internet User Experience company, Veego, found in a recent survey and proffer solutions on some ways to counter or resolve them. The survey was conducted using software agents in select home routers, and they gathered the needed data to analyze trends in problems faced by users while using home internet services.
The FCC (Federal Communications Commission) has, in response to the sudden increase in home internet usage during the pandemic, provided some home internet tips. According to them, staying at home is now the new normal because of public health guidelines concerning social distancing. According to them, the importance of optimizing your home network's performance cannot be overemphasized.
In many cases, every member of the family is connected to the home internet for purposes including gaming, kids learning from home, parents working remotely from home, and more. Most of these connections are made using the wireless service (Wi-Fi) on the home's router. With multiple connections to the router in this way, there is an impact on performance resulting in slower responses and lag.
The impact on internet speeds affects everyone. At the beginning of the global shutdown, many content providers/platforms had to reduce their video quality in some countries to accommodate the increase in global traffic. Notable among these platforms were Netflix, YouTube, and Amazon Prime. YouTube even made lower resolution videos the default, showing that there was an impact on service quality.
Survey Showed There Were Plenty Of User Experience Problems
Based on data that Veego gathered from Israel and two European countries, it compared user-experience data from the middle of April with that from before the countries entered into nationwide lockdown. It was found that problems including slow loading of movies, freezing of screens during video conferencing, and severe lags in gaming accompanied the sudden rise in internet usage.
In a similar fashion, the survey found the primary reasons for these problems to include congestion in the network, a drop in the quality of service mainly experienced whenever a network node is burdened with more data than it can handle, and high latency of over 100 milliseconds. Users of low-latency applications like gamers especially notice these high latencies because of the speed requirements of their games.
In response to these, game makers stepped in to counter the problems. Akamai partnered with the largest distributors of gaming software in the world to manage the decongestion experienced at peak usage periods. Microsoft and Sony are examples of companies it partnered with. They focused their efforts primarily on downloads of gaming software because it creates a lot of traffic when updates are released.
It is expected that with social isolation and lockdown, this problem will only continue, mostly as new games and updates are made available to millions of gamers globally. Using examples, let's explore the details of how this plays out.
Gamers likely downloaded the 80-gigabyte "Call of Duty: Warzone" at its release with the maximum bandwidth their home internet allowed. The size of the game is more than that of many Netflix movies combined, likely resulting in their internet infrastructure being saturated. For our second example, reports from computer game provider, Steam, shows that they recorded 20 million concurrent players. They posted some analytics that showed they had an increase in gaming traffic of about 400% in the weeks that followed the spring shutdowns.
It's not only games that have an impact on home internet. Streaming videos does as well. Members of a household also have access to an increasing number of 4K video content available on streaming platforms/services such as Netflix, Amazon Prime, YouTube, and Hulu. That's beside the fact that connections will be made simultaneously across different devices. Realizing the complications that will be created by the demand, YouTube chose to make lower quality the default for their videos globally. This meant that users had to switch to a higher quality manually if they needed it.
Insights From The Survey
Of all the problems the survey identified, the two that stood out in terms of how frequently they occurred are:
Bad gaming and streaming experiences produced a 52% increase in general Wi-Fi problems.
Various conditions resulting in a frustrating internet experience and slow downloads caused a 42% increase in intermittent connectivity failures.
Improperly configured extenders caused bad a Wi-Fi link, which further caused the majority of the connectivity failures.
In the period the study was done, one of the most noticed Wi-Fi problems was interference from neighbors, which more than doubled. This is obviously the result of more households connecting to their home internet (Wi-Fi) at the same time. Connectivity issues were also the result of people trying to access their home routers from rooms they typically don't access them from. In many cases, the rooms were not receiving good, consistent Wi-Fi.
Addressing Home Connectivity Problems
Since Wi-Fi connectivity was one of the most significant issues, it is only fitting that we present some possible solutions to it. So, here are a number of tips and tricks to improve your home internet's connectivity when connecting with Wi-Fi:
Place the Wi-Fi in a central location so it's easily accessible to everyone in the house.
Ensure that it is updated with the latest software.
Get a more powerful antenna for the routers you currently use.
Prevent bandwidth draining by unnecessary high-bandwidth devices.
If necessary, buy a Wi-Fi booster, repeater, or extender to extend the reach of your Wi-Fi.
Use a different channel with less congestion or traffic on your router.
For maximum performance and connectivity, use the most up-to-date Wi-Fi technologies.
Try rebooting your router for a fresh start. This might clear the system to ensure better throughput.
Determine which system might operate better with 5GHz connectivity by checking your router.
In the absence of a reliable way to properly diagnose your Wi-Fi's problems, the best, but an often-inconvenient method, is to have your devices plugged directly into the home router's LAN ports. This might appear to be a reasonable workaround for some people but might also present some challenges due to several factors outside of the user's home. An example of an external factor that might cause problems to include overall high bandwidth usage by those in the area.
It's also a fact that many new devices do not come equipped with an Ethernet port. The result is that only very few people might have Ethernet cables lying around the house. (These cables have their speed limits, by the way.) If it comes to using your router's LAN, you can buy adapters to bypass the Wi-Fi for a more direct-connect route.
Still, connecting directly to your router doesn't shield you from having problems such as slow internet. Some other factors contributing to the unsatisfactory internet user experience include cloud service hiccups and infrastructure deficiencies, both of which also affect you when you connect with LAN.
The research also found that certain legacy devices could have a negative (harmful) effect on home networks because they can be Wi-Fi hogs. The result is that as the number of connected devices increase, the home network becomes severely affected.
According to the research findings, since COVID-19 began, there have been three times more internet consumption per 24 hours. Connected devices participating in video conferencing increased by 2.5 times, and each device is spending way more time consuming these services than they previously did. The explanation for this is that social-distancing has resulted in people moving their social lives online, according to a video conferencing analysis by Research and Markets.
In March of this year (2020), there were more than 62 million downloads of video chat applications and video conferencing software such as Zoom, Microsoft Teams, and Google Hangouts Meet. Of these three mentioned, Zoom was downloaded the most globally within the months of February and March. There are still many more people downloading these platforms in the UK, the EU, and the US.
Conclusion
It is not unusual that internet users will experience poor connections in a time when the number of connected devices and the length of time that they stay connected have more than doubled. Actually, it is to be expected. Fortunately, there are solutions to the challenges posed by unusual spikes in connectedness. It is anticipated that as some of these solutions (not discussed) enter the market, ISPs will address bandwidth-related problems to ensure that home internet users will have the best home internet experience. Some of these solutions are AI-based and can autonomously resolve most of the malfunctions that home internet services have.