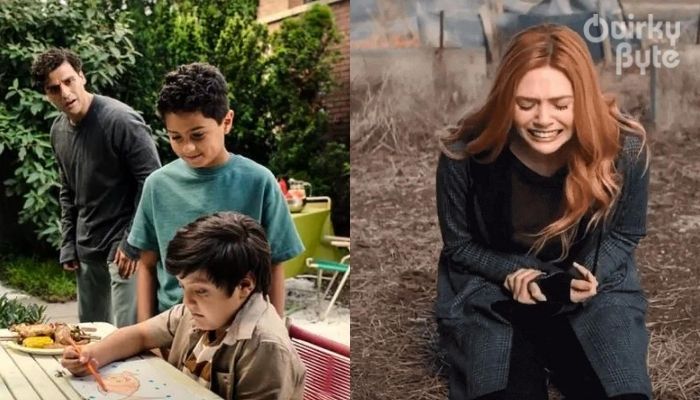 The highly-anticipated episode 5 of Disney+'s Moon Knight is finally out, and it was fantastic! The episode delved quite deep into the memories of one troubled Marc Spector. We see flashbacks from his childhood and the events that led to him creating Steven Grant as his alternate personality. It's always a nice way to show a character's pain through flashbacks like Moon Knight just did. But this is not the only Marvel show to do that as WandaVision did it too. So the question rises, whose flashbacks are more tragic- Moon Knight or Scarlet Witch.
MAJOR SPOILERS AHEAD
1. MOON KNIGHT- HE HAD TO DEAL WITH HIS MOTHER'S ABUSE ALONE
Marvel can make Wanda's life way more tragic but they still can't beat the stuff Moon Knight episode 5 reveals. I think I speak for everyone here when I say that in no world was Marc responsible for Roro's death. Still, his mother blamed him. She was not there for him even when she was right in front of him. He had to go through all the abuse without a soul to talk to. If he had his brother, it would have been different but he didn't. Under these circumstances, creating an alternate personality to deal with the issues and society was the only choice he had left. Wanda had a traumatic childhood as well, but it doesn't even come close to Marc's.
2. WANDAVISION- FLASHBACKS ARE SO INTENSE, WANDA ALMOST WENT INSANE
When we finally saw the whole story behind Wanda's childhood trauma and everything she went through with Vision, it was gut-wrenchingly heartbreaking. The flashbacks were so sad for viewers that they almost justified Wanda taking an entire town hostage. When Wanda visited the house that Vision envisioned them living in, Wanda was not the only one who had tears in her eyes. That scene alone was enough to make someone insane enough to generate the Hex and create an imagine-family. And this scene, on top of all the stuff she went through with her parents and Pietro should be enough to declare this show's flashbacks more tragic.
3. MOON KNIGHT- FLASHBACKS SEND AN IMPORTANT SOCIAL MESSAGE
Child abuse and the resulting trauma is an infection that has infected our society for a long time now. It was nice to see that MCU is addressing this issue in the open. We obviously felt sad for Marc when his mother ignored him, blamed him for his brother's death, and worst of all abused him. But at the same time, we felt good that someone is brave enough to raise this issue. This is also why we think Moon Knight's flashbacks were good.
4. WANDAVISION- FLASHBACKS LEFT US CRYING FOR DAYS
Wanda and Vision's love story was something that MCU fanatics have indulged in since 2016. They both were alone out there in the world, and unique, so it was almost poetic that they ended up together. They truly loved each other and when Wanda lost him, or should we rather say, had to kill him, it almost broke her. And when the flashbacks revealed that Vision had so much planned for their future, Wanda was not the only one broken. We cried too. Having such intense scenes while also adding a little humor in some scenes is genius. These flashbacks were the only reason we didn't want Westview to be free, so they ought to be better.
5. MOON KNIGHT- FLASHBACKS MAKE THE SHOW TOO DARK WHICH FANS LOVE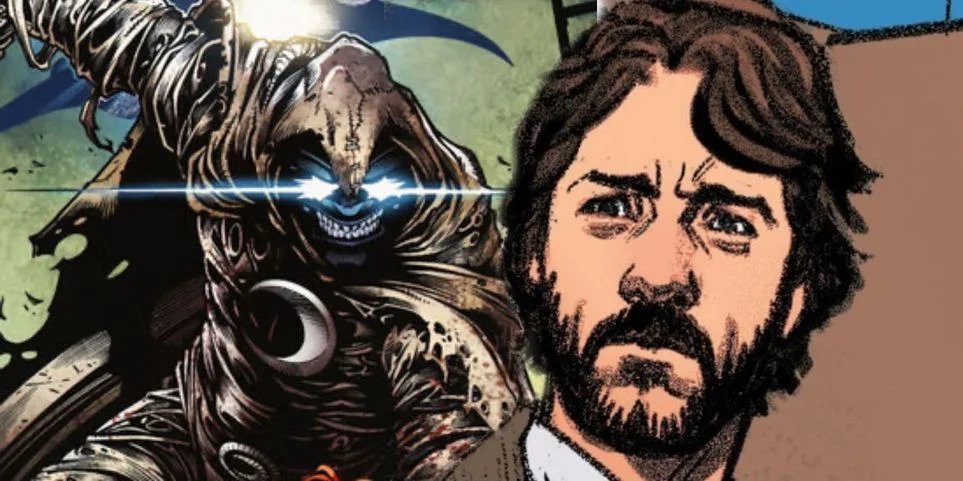 Many MCU fans often complain that MCU is too PG for a world that has maniacal villains. And it's not like they even had a choice, considering Disney owns the company. But not Moon Knight. Until we see the first flashbacks of Marc's history, the show was almost like most other superhero flicks. But when the show revealed how Marc became to be Moon Knight, starting from his abusive childhood, it went way too dark way too fast. And this is the reason this show has been declared the best MCU series ever.
MOON KNIGHT WINS BY 3-2!
WandaVision was a show meant to be sad from the start. It built up to the sad part very subtly and steadily. And then it hit us like a frickin' bullet train. It left us feeling sorry for Wanda and Vision and their imaginary kids so much that fans are still afraid to go back for a rewatch. But Moon Knight somehow topped that. MCU movies follow a trend where the next one is better than the last one. And after Moon Knight, maybe we could see this trend in the Disney+ shows too.
What do you think who has a more tragic flashback? Is it Moon Knight or Scarlet Witch? let us know your thoughts down in the comments.
Follow us on Facebook, Instagram & Twitter for more content.
Also Watch: