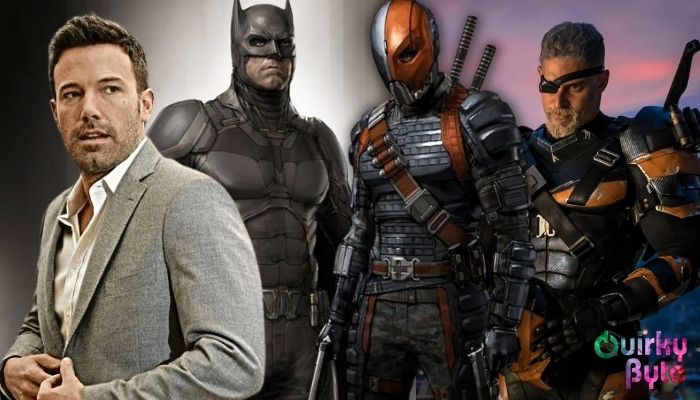 Matt Reeves' The Batman has been all the hype since it came out earlier this month. The movie perfectly captures the essence of the amateur Dark Knight that was Robert Pattinson's, Bruce Wayne. However, only a few know that Robert Pattinson wasn't chosen to put on the cape until Ben Affleck stepped down from starring in his solo flick. We've known quite a few things about the canceled movie. But recently, a concept artist revealed some interesting art pieces of Batman and Deathstroke which added quite a bit to our knowledge. Keep up with the post to find out more!
While Matt Reeves did a great job with The Batman, he wasn't supposed to direct it until February of 2017. Before that, preparations had been going on for a solo Batman movie, starring Ben Affleck as the caped Crusader. The movie was also bringing back Joe Mangienello in his highly anticipated role of the ultimate fighting machine, Deathstroke. But Ben Affleck dropped out, following his prior reservations. Following that, Reeves stepped in and made huge changes to the script and made the masterpiece that was The Batman.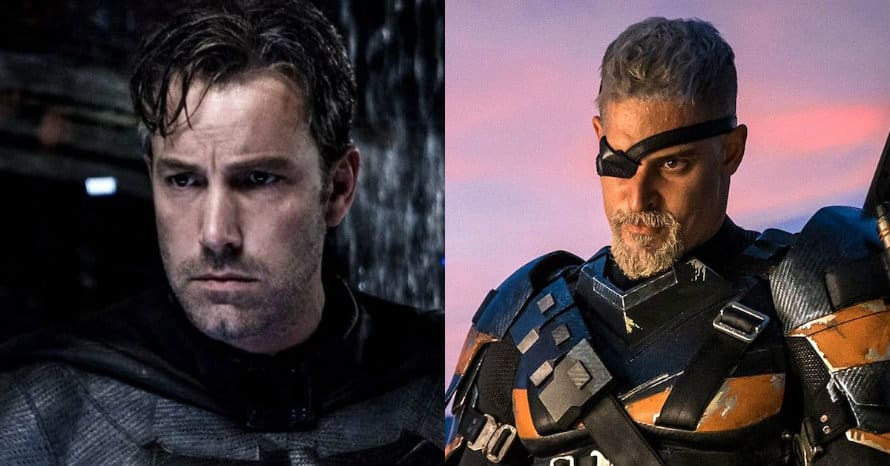 However, the Batfleck canceled movie left behind an echo that is ringing to this day. Fans have been anticipating the Studios to re-instate the project, along with the Snyder-Verse. Even Joe Manganiello has gone public with his wish to play the character of Deathstroke in the DCEU. There might not be much hope of a solo Batfleck movie, but these new concept arts made us feel a longing for what could have been.
THE CONCEPT ART FOR BATFLECK
Recently, a concept artist, Keith Christensen, who was working on the costumes of the lead characters of the cancelled movie, released his art piece on his Insta handle. The costumes are practical and more comic-book accurate than you could have imagined. Have a look at his art for the Dark Knight's costume. Click on the photos to see the original post by the artist.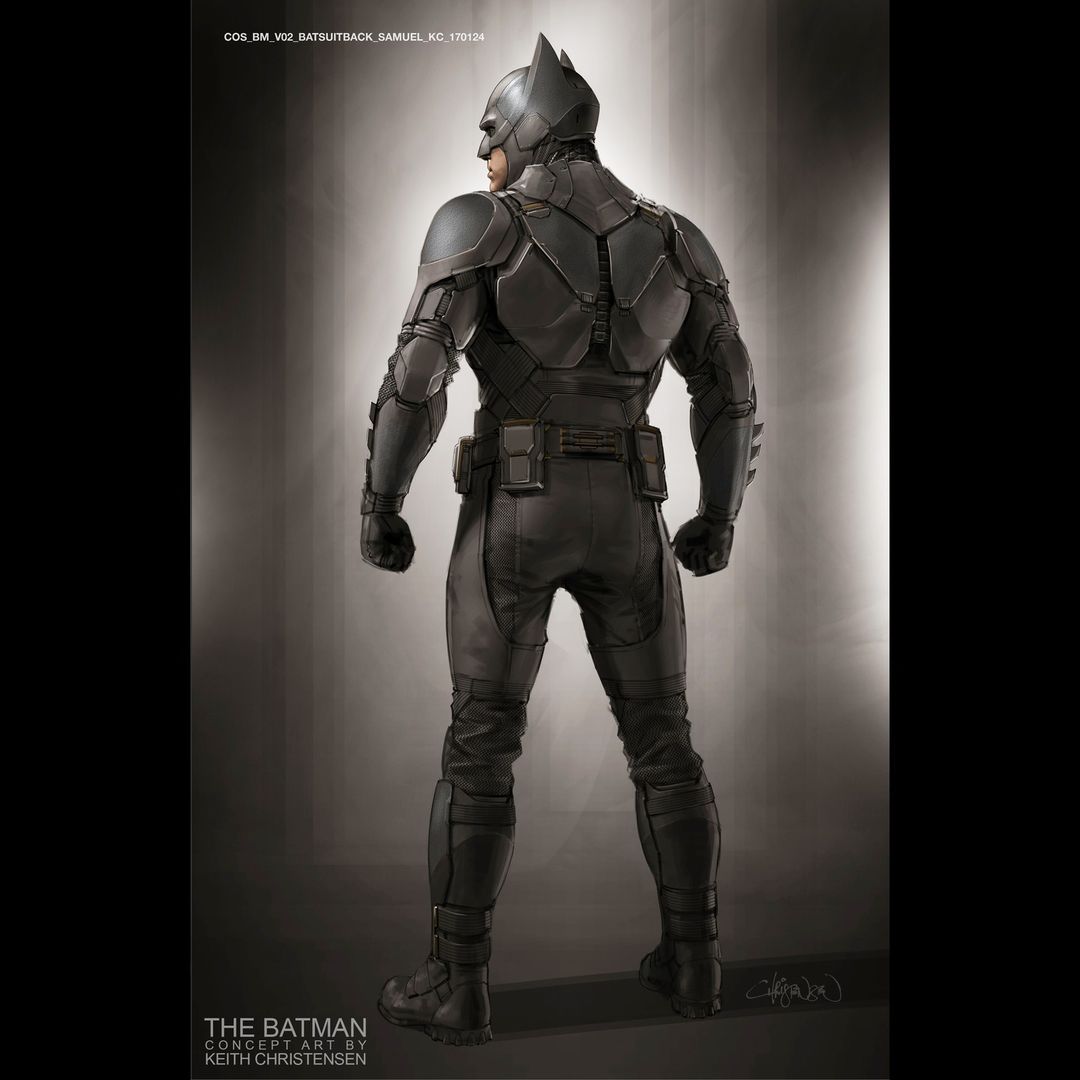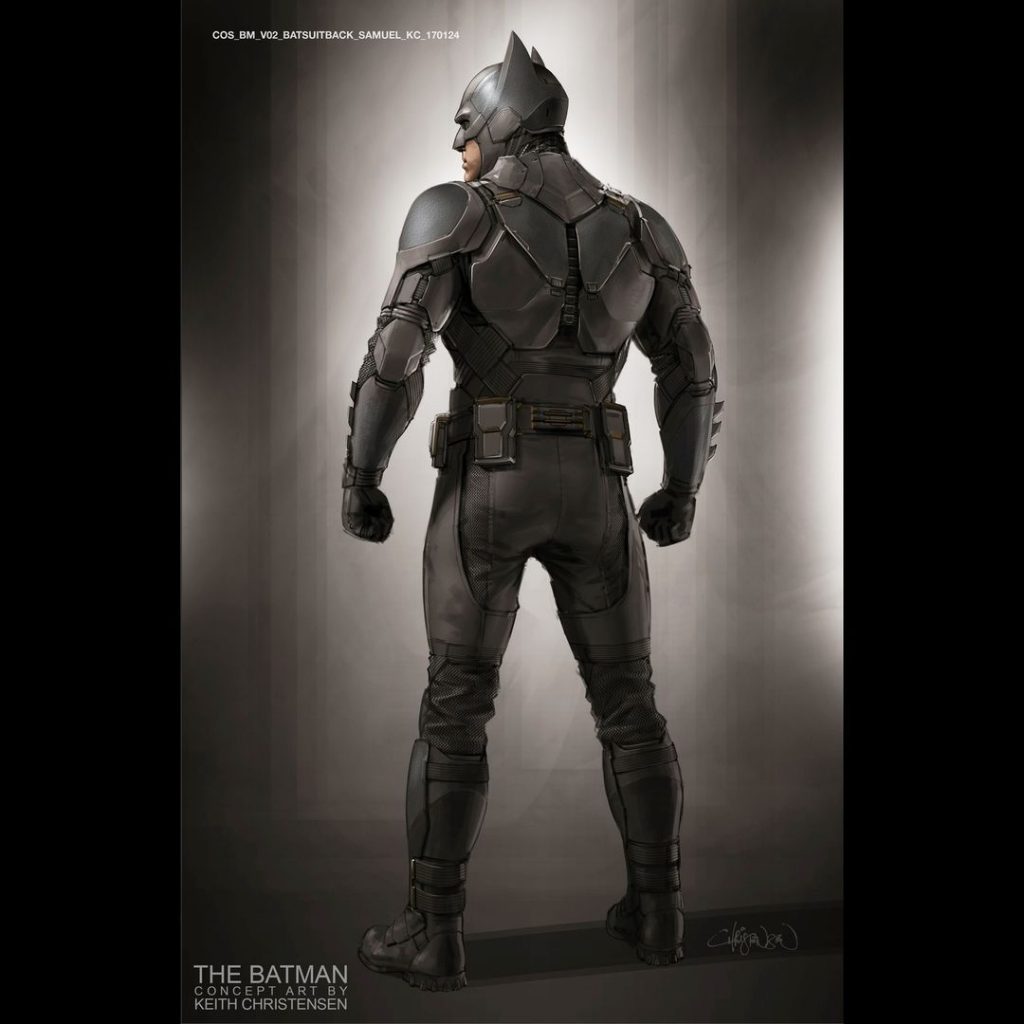 On the first look, this suit looks more like military armour than any suit before, or even after that. Even the artist, in one of the post's captions, says that 'Tried to design a consistent, modular, functional suit made from ballistic materials.' And I think, it might have been mission accomplished. He even thought of an improved cowl that was more than rubber or cloth or leather…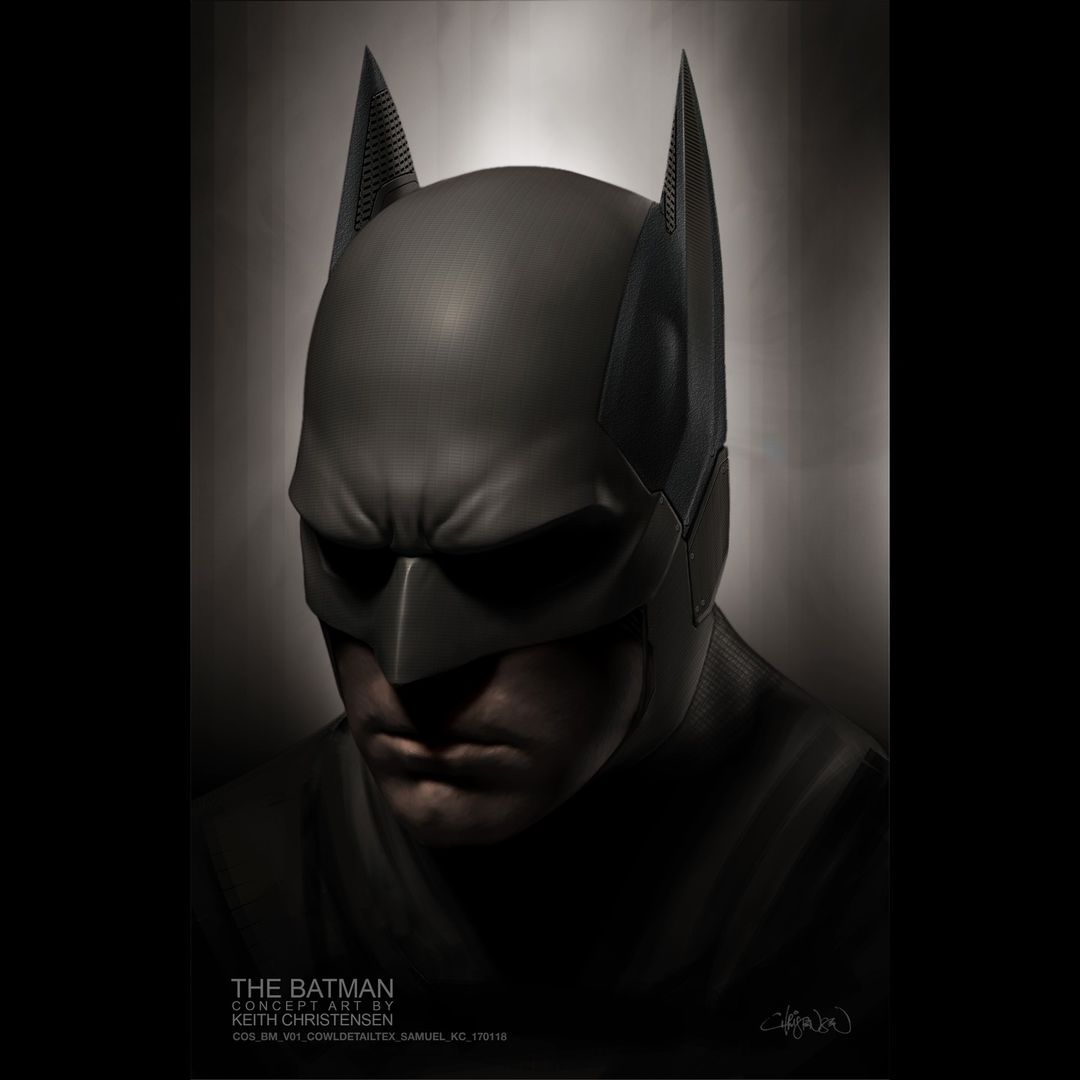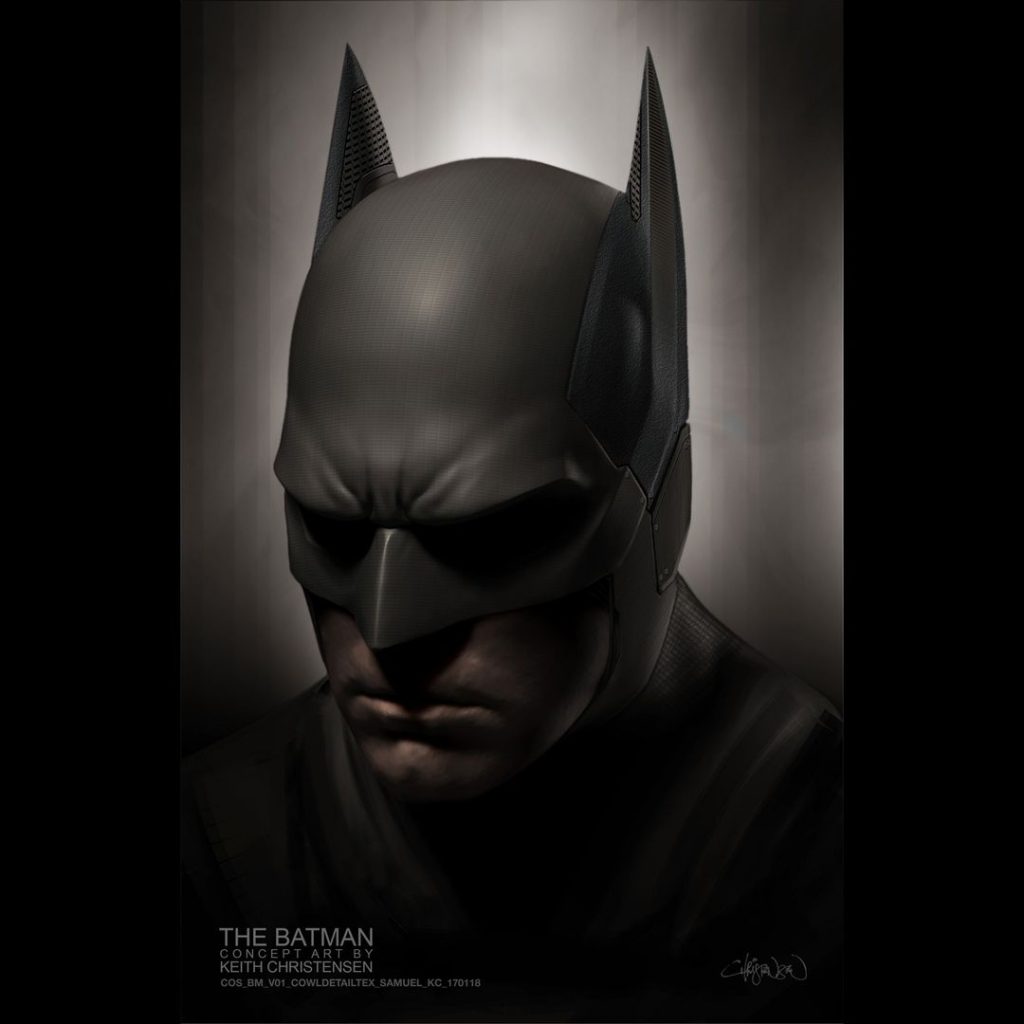 Not only this, he came up with a way to articulate the coming in and off of the cowl. And dare I say, this is some of the boldest concept art choices of all time.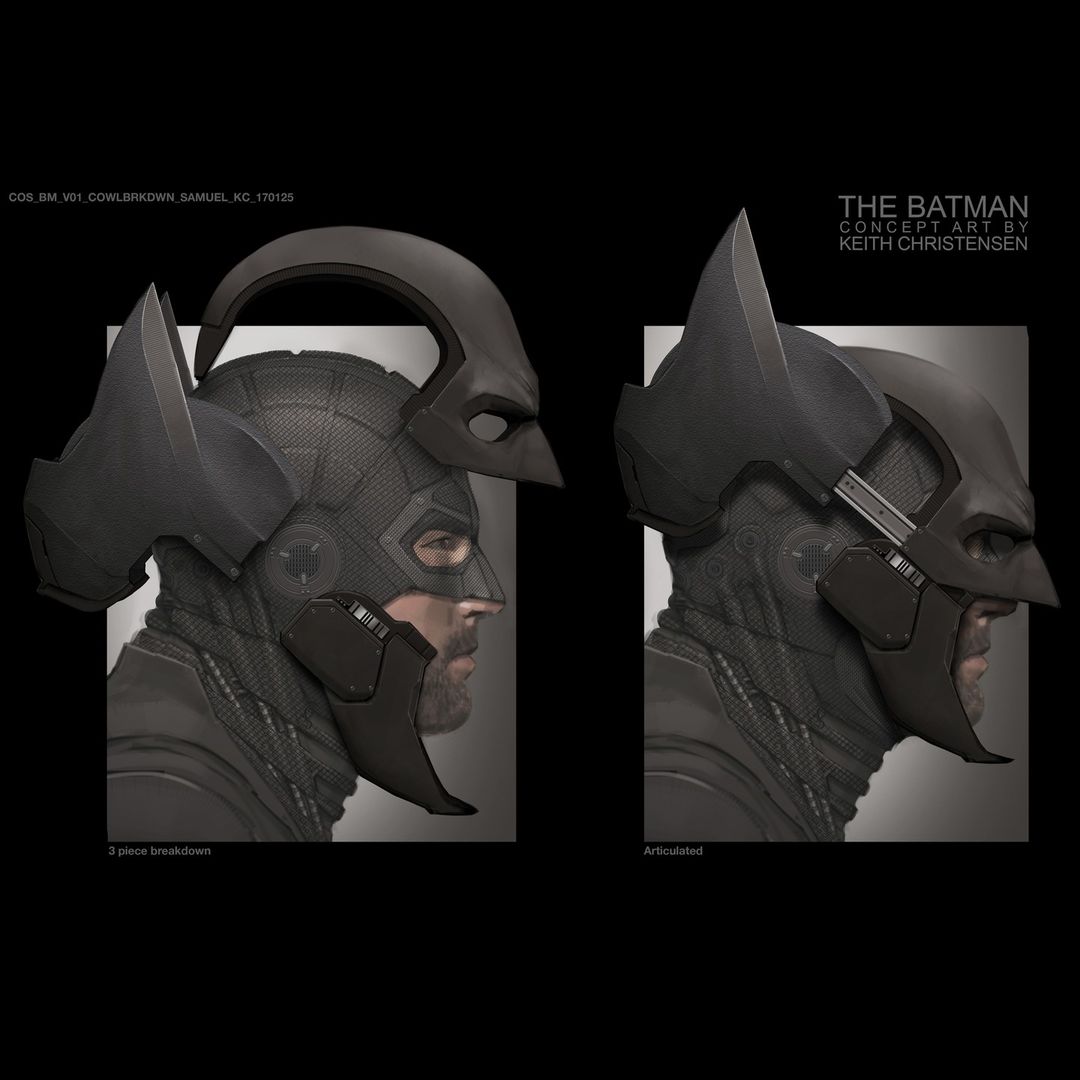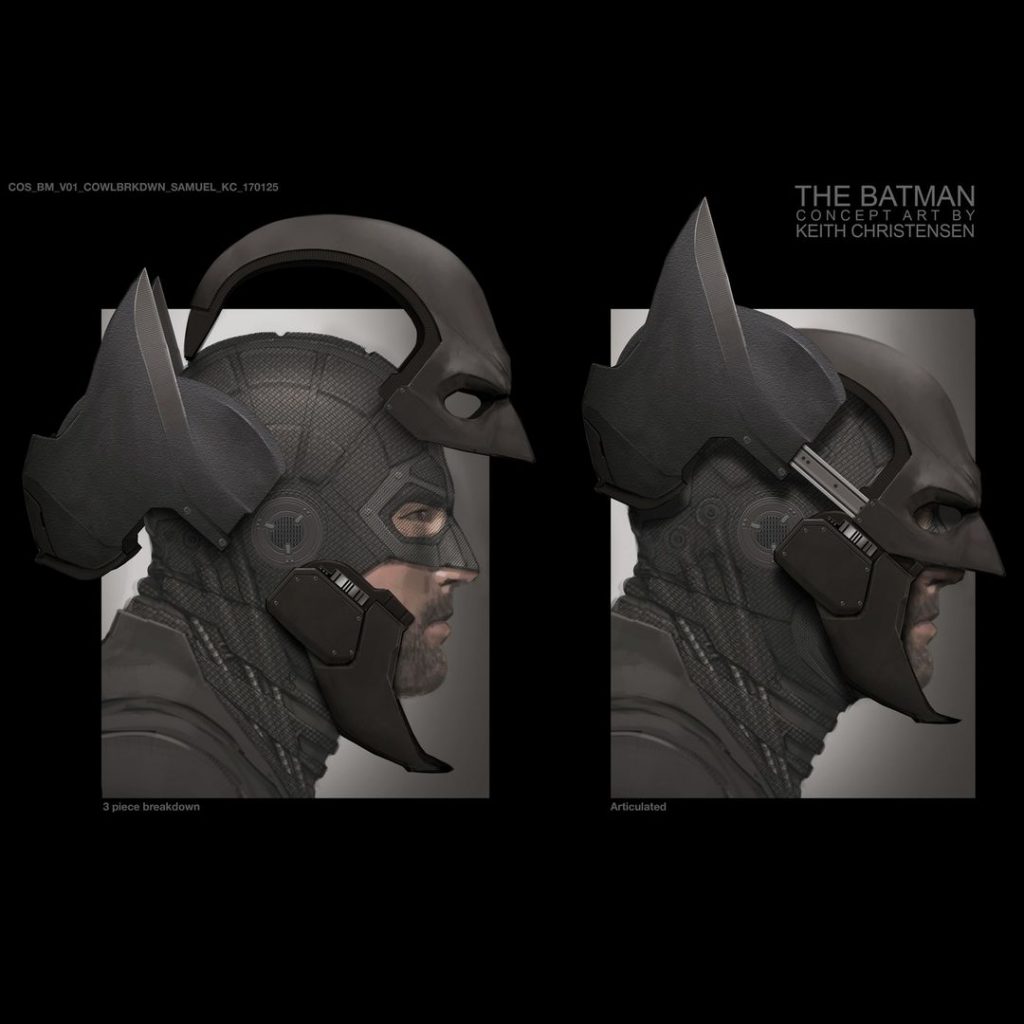 Also, have a look at the material design for the Batsuit's cowl. In the caption of the post, Keith says, "What if the 'helmet' component articulated to get it on and off? Contact points on the under-cowl could connect with the tech inside the hard shell. Could have been cool…"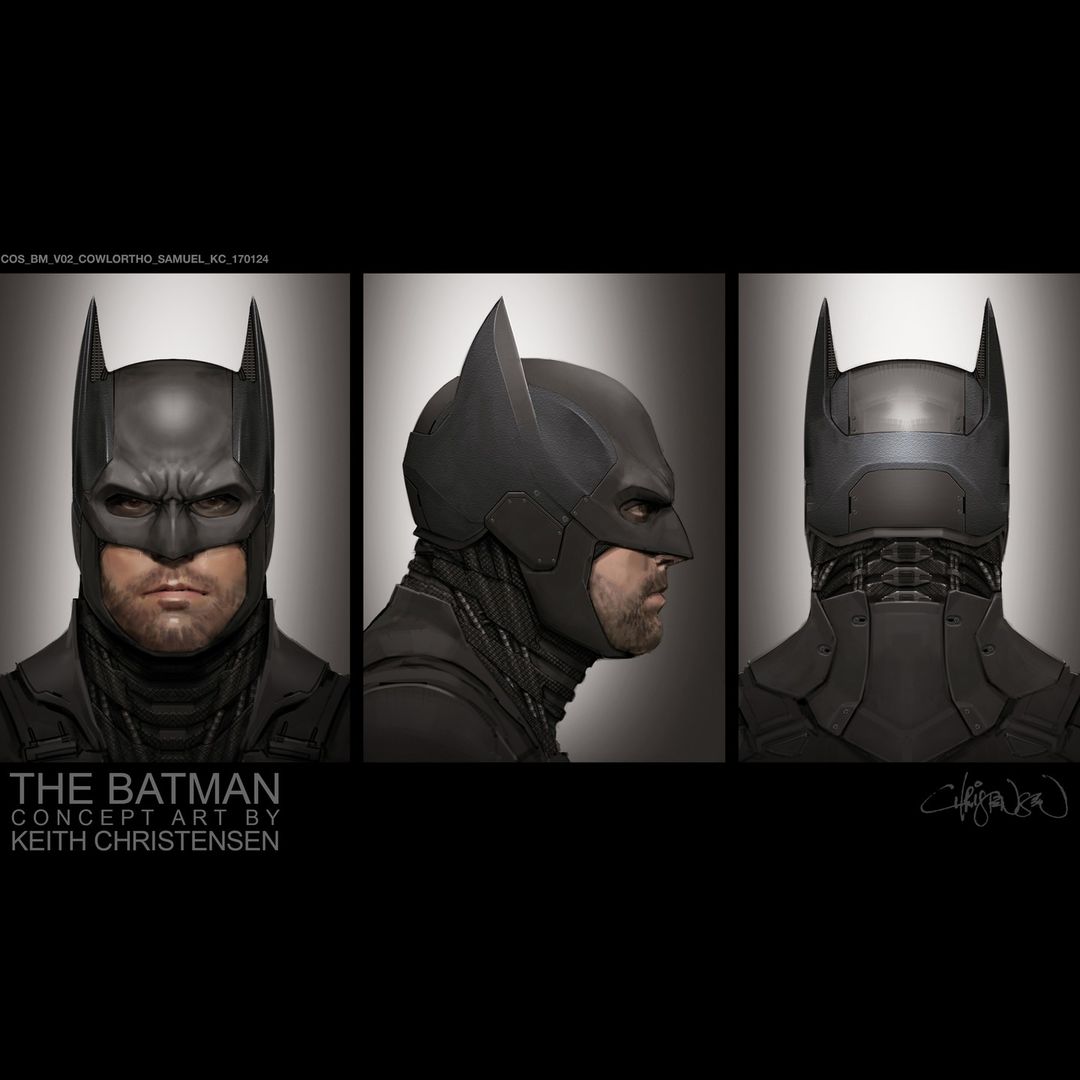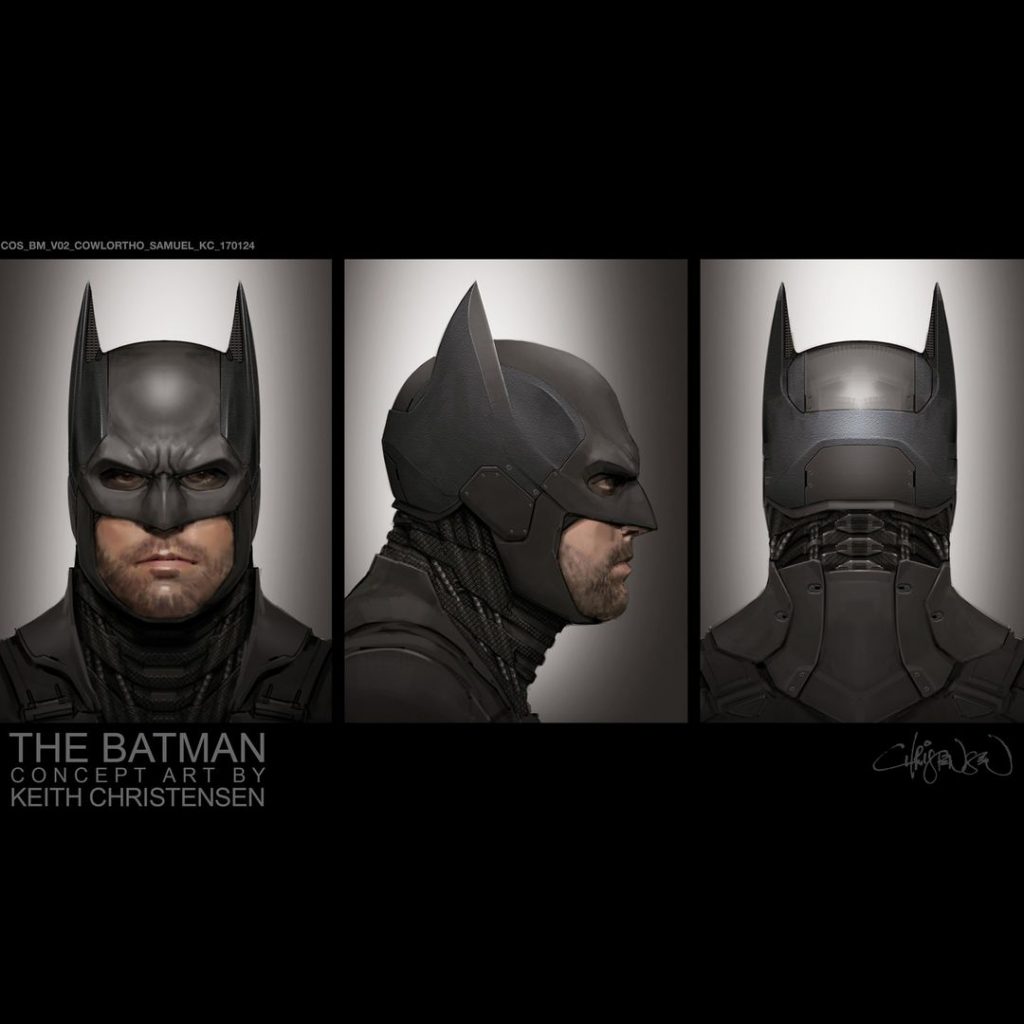 Also, check out his Insta handle, @kachristensen_art to check out his designs for the Batman's utility belt and the options for the perfect buckle to a perfect battle belt. And if this wasn't enough, he even shared the concept for the gloves. The detailing was so nice that it almost look real. Fans have never really liked Batfleck in some of his early appearances, but after seeing these posts and the artist's attention to detail, they have never wanted to watch him wear the cape and cowl again.
THE CONCEPT ART FOR DEATHSTROKE
Christensen almost left us feeling nostalgic for a cancelled movie by posting some discarded concept arts. His concept arts for the movie's big bad, Joe Manganiello's Deathstroke. While we only had a single look at his character in the Justice League movie, this post gives us a complete look at his suit. We can see him wearing a type of military armour, similar to Batfleck, with orange and grey detailing. The suit has several layers, that may have been made from kevlar to provide some reinforcements.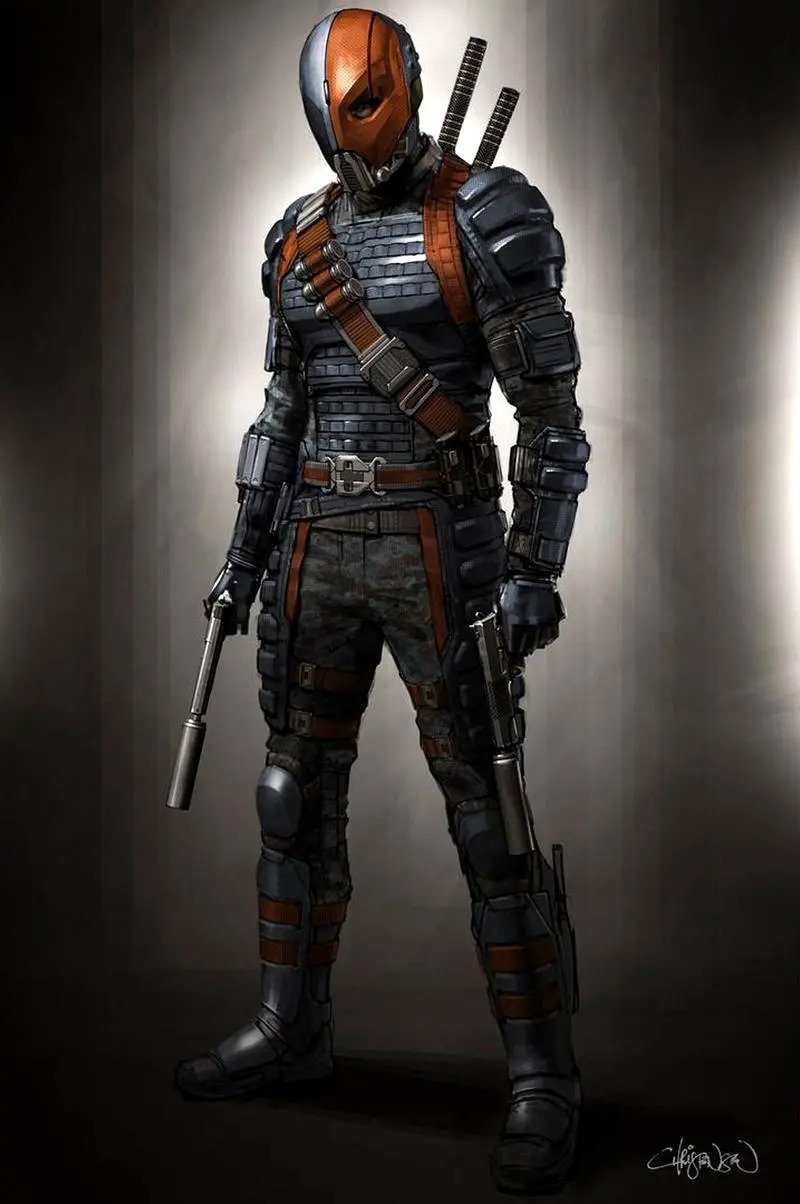 Besides the enhanced suit, he dons a couple of swords on his back, for close combat. He completes his look with one silenced pistol in each of his hands. In the comics, Deathstroke was an almost unstoppable killing machine and I think this look perfectly captures his character. And just by looking at his might-have-been suit, I can guess the level of his fight with the Batfleck, who possesses more or less the same gear as him.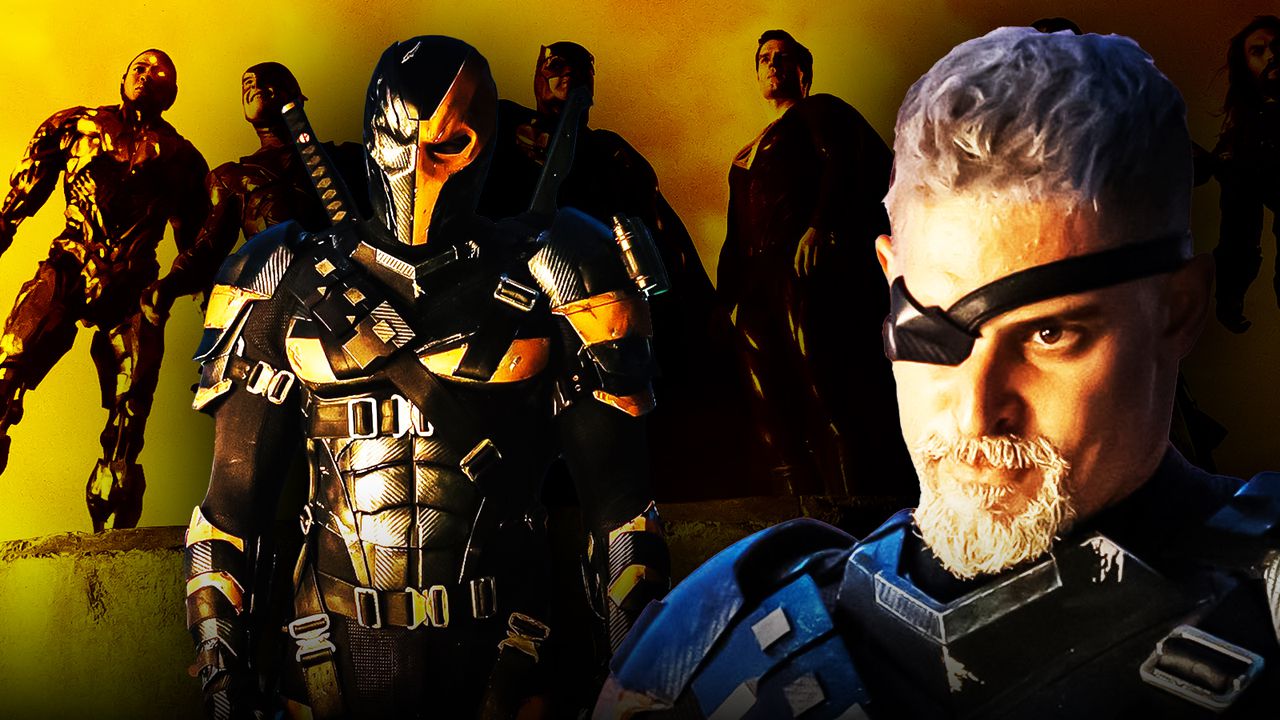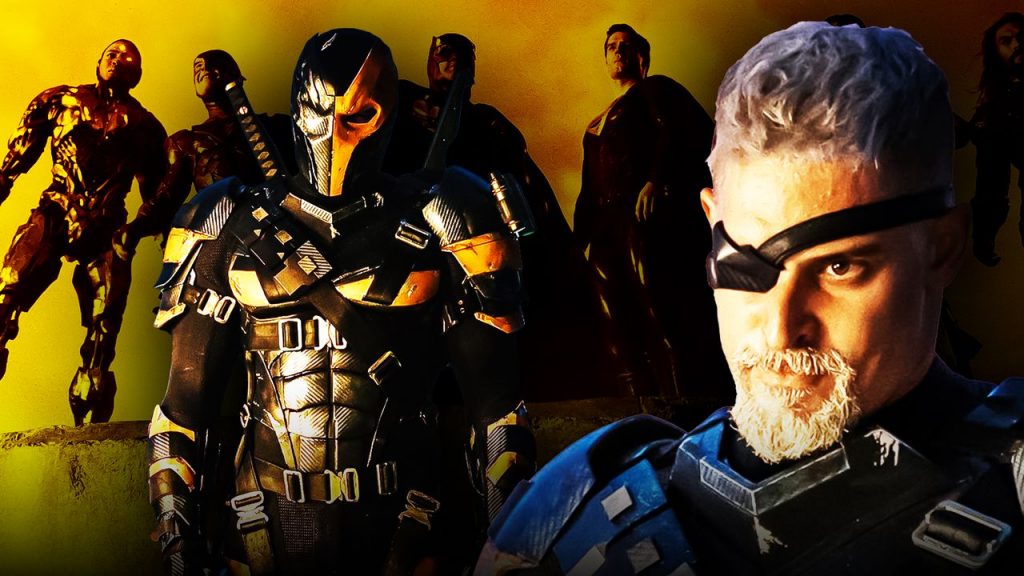 This is no news that Joe Manganiello wants to join the DCEU more than anything. And after looking at his newly released arts, we think that DC might finally bring him back. Deathstroke is a complex character and it might be one of their best moves if DC does decide to bring him back. Again, a shoutout to Keith Christensen for bringing [to us such beautiful art pieces.
Follow us on Facebook, Instagram & Twitter for more content.
Also Watch: