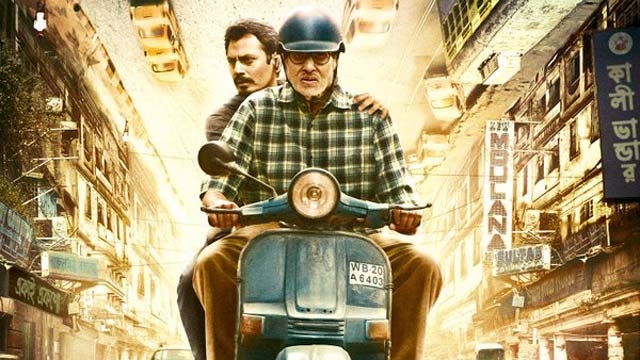 Directed by Ribhu Dasgupta, starring Amitabh Bachchan, Nawazuddin Siddiqui, and Vidya Balan, Te3n is definitely an engrossing film and a must-watch. Meant to be a thriller, it certainly lives up to its genre, especially in terms of cinematography, and music. Clinton Cerejo, the music director for this film worked wonders in providing the perfect tunes for the difficult issues and situations that the characters had to endure.
Set in Kolkata, the story follows John Biswas (Amitabh Bachchan) as he tries to uncover the mystery regarding the kidnap and murder of his beloved granddaughter. A sympathetic cop Sarita (Vidya Balan), and inspector-turned-priest, Martin (Nawazuddin Siddiqui) are also involved. John has been searching for his granddaughter for the past 8 years. Everything seems to be the same, no evidence as to who the kidnapper was, how his granddaughter died, all is stagnant until the exact same crime is repeated.
The movie then tries to work backwards from the crime in attempts to look for evidence. Along the way, new pieces and bits of information are found but is that leading to anything? Moreover, while John is trying to find out who killed his granddaughter, Sarita and Martin are working on the new case which seems to be a replica. Is there any connection between the two? Watch on to find out!
This movie is certainly quite captivating, with a lot of heart-in-throat moments and jaw drops. However, if you have a weak heart (metaphorically of course), then you might want to sit this one out, as it doesn't really work on making the audience giddy with joy. Instead, it follows a strict and emotional storyline which may leave many teary eyed. A deep sadness resides in its crux and remains with the viewer for a while afterwards. However, it is refreshingly different from the other Bollywood movies that we see these days which are basically slapstick comedy and in-your-face loud bold humour. I would rate te3n it as a 4/5, and a must watch for the emotionally strong!