The Mission Impossible franchise is one of the most successful and entertaining action franchises. Tom Cruise is a great actor, and the Mission Impossible series turned him into a big name. He gained fame for performing daring stunts without using a stunt double. With each passing movie, the stakes of his stunts kept on rising as in MI 4: Ghost Protocol, he climbed the world's tallest skyscraper Burj Khalifa in Dubai, while in Rogue Nation he was literally dangling outside an actual plane. The stakes for the 6th one are going to be even higher.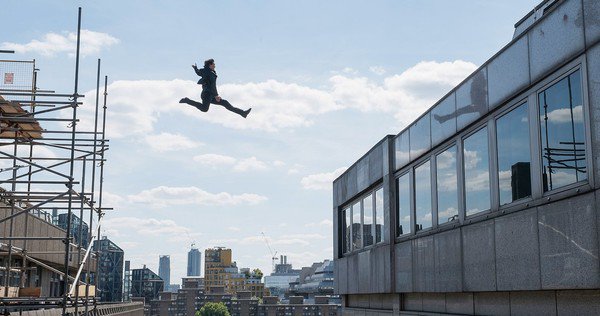 The production of the movie went on a halt as Tom Cruise broke his ankle while doing a valiant leaping stunt as the action star came running on a rooftop in a chase sequence jumping from one rooftop to another. The shot was put in the movie with the one take that they did, but the shooting went on a break for a while as Cruise's ankle took months to heal.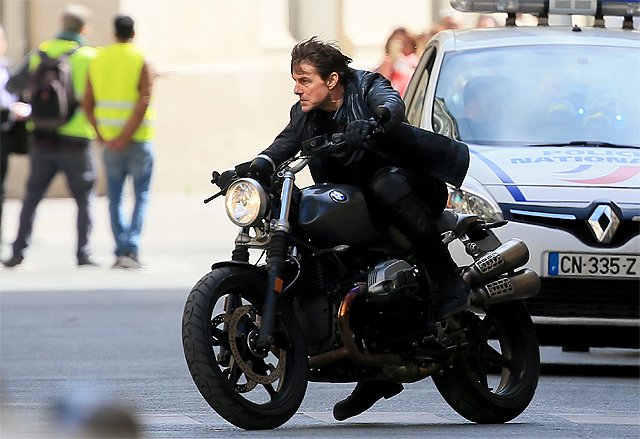 Still, there are not going to be any delays in the movie and it is going to come out on its scheduled date only. Because Tom Cruise is "Tom Cruise" and he gets paid the big bucks for doing his own stunts, he continued shooting with a healing but still broken ankle, and that did not stop him from doing more stunts. The entire Hollywood applauds Cruises efforts for what he does in his movies and he is one of the finest in the entire industry without a doubt.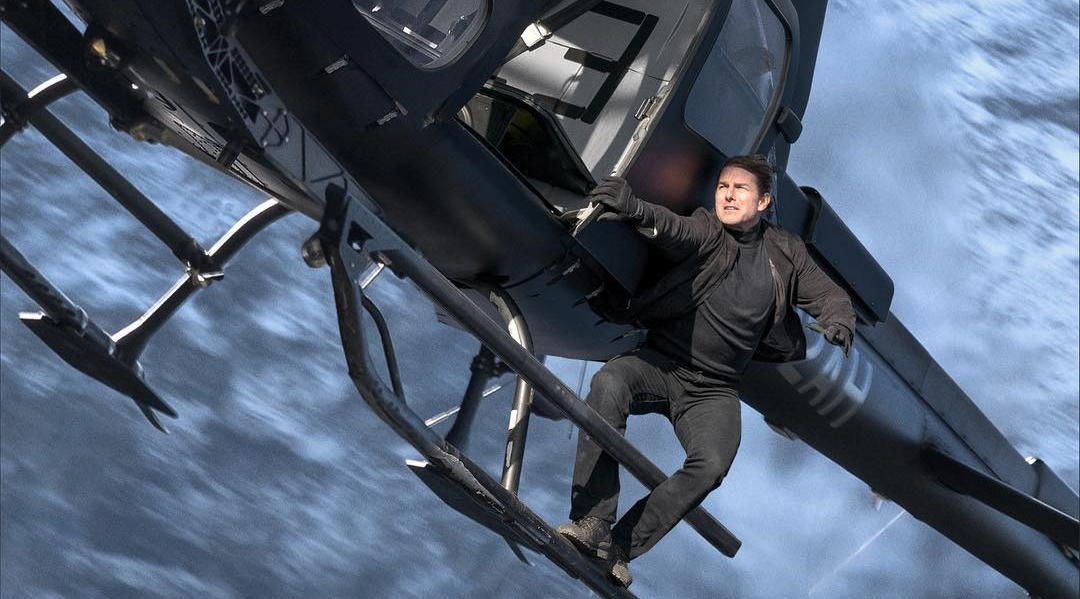 The new trailer of the movie was shown during the Super bowl and we saw that Cruise is a total bad ass as Mission: Impossible 6 will have him climbing a steep cliff side, he is going to do stunts on a freakin Helicopter which he will fly himself, there are sequences involved with a motorcycle, with a car, and as we saw in the trailer for the movie, there will be an action sequence that will have him crash the chopper into a moving truck head on!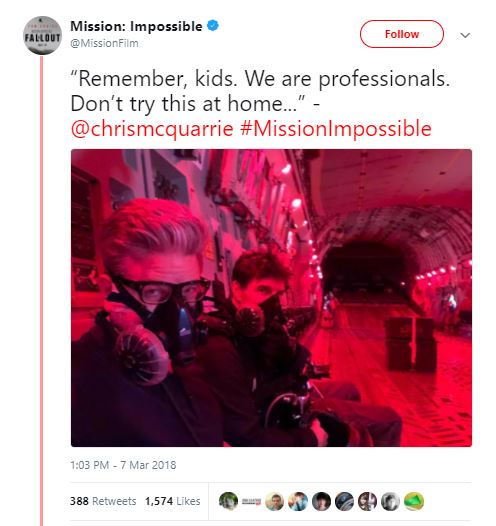 The director of the movie, Christopher McQuarrie tweeted set photos of Tom Cruise sitting in a plane with him while the two wore Oxygen Masks. This tease an awesome action sequence involving a plane yet again. We have seen nothing about this particular scene and it is going to be totally new for us. McQuarrie posted another photo on Instagram saying:
"Just one shot left

At 25,000 feet

At 200 mph

At Dusk

Three minutes of available light

Two minutes of action

One chance per day

Just one

Just one shot left

#MissionImpossibleFallout"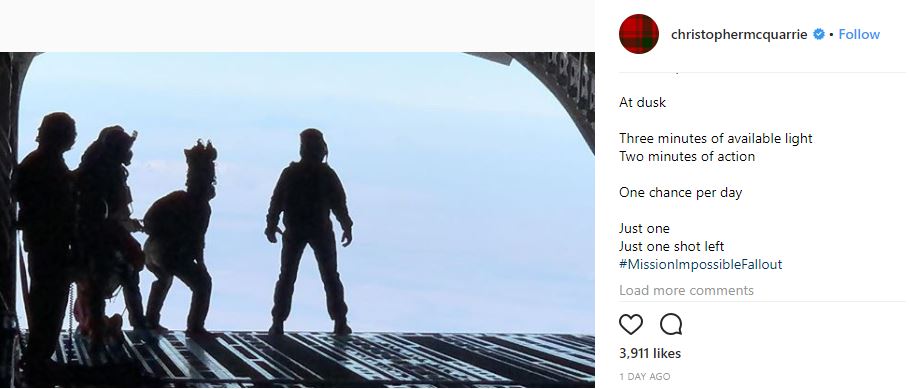 The follow up to this photo shows possibly what is going to happen next, as by the looks of it, Tom Cruise is plausibly going to jump off the plane. Here's the photo saying that Mission: Impossible – Fallout "Dropping in Summer 18", and simultaneously showing Tom Cruise dropping out of the plane as well.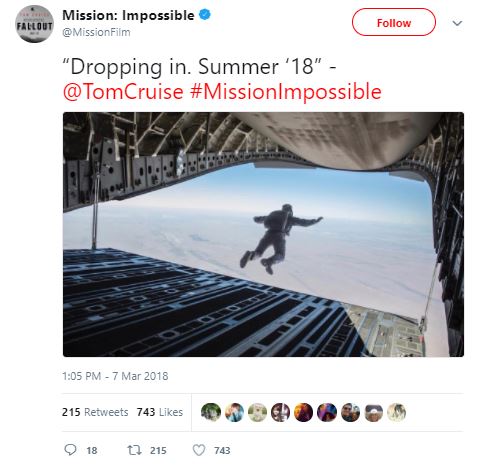 Mission Impossible 6 is going to bring in a lot of old cast members and it is going to club them with new actors as well. Henry Cavill, Vanessa Kirby, Wes Bentley and Angela Basset are the actors who are going to be the new faces involved in the 6th edition of the franchise while the old actors that are going to continue the franchise returning in this movie are Rebecca Ferguson as Ilsa Foust, Ving Rhames as Luthor, Simon Pegg as Benji, Sean Harris as Solomon Lane, Alec Baldwin as former CIA Chief Hunley, Michelle Monaghan as Julia Meade and obviously Tom Cruise as Ethan Hunt.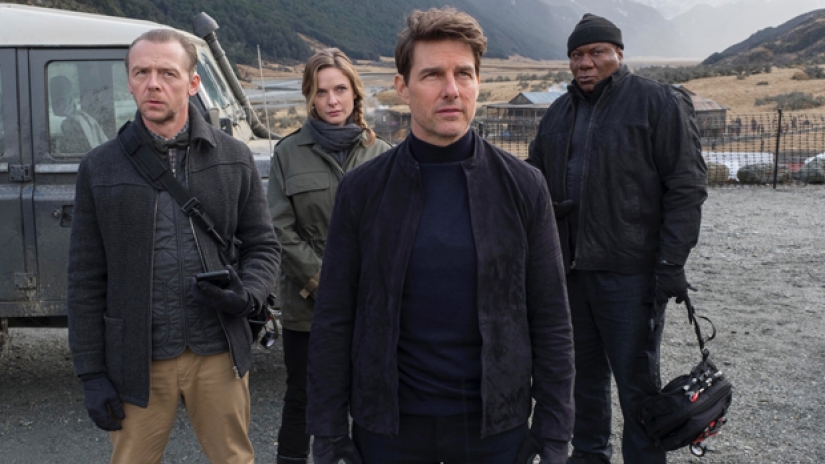 We have seen 5 movies in this franchise till now, but we still don't know the origin of Ethan Hunt, and who he actually is. MI 6 is going to deal with that as it will focus upon Ethan's backstory and tell us who Ethan Hunt is. Here is the official synopsis of the movie:
The best intentions often come back to haunt you.  MISSION IMPOSSIBLE – FALLOUT finds Ethan Hunt (Tom Cruise) and his IMF team (Alec Baldwin, Simon Pegg, Ving Rhames) along with some familiar allies (Rebecca Ferguson, Michelle Monaghan) in a race against time after a mission gone wrong.  Henry Cavill, Angela Bassett, and Vanessa Kirby also join the dynamic cast with filmmaker Christopher McQuarrie returning to the helm.
Mission: Impossible 6 is going to open on July 26, 2018.
Don't Miss: Here're New Posters Released For Avengers: Infinity War Showing Amazing Team-Ups