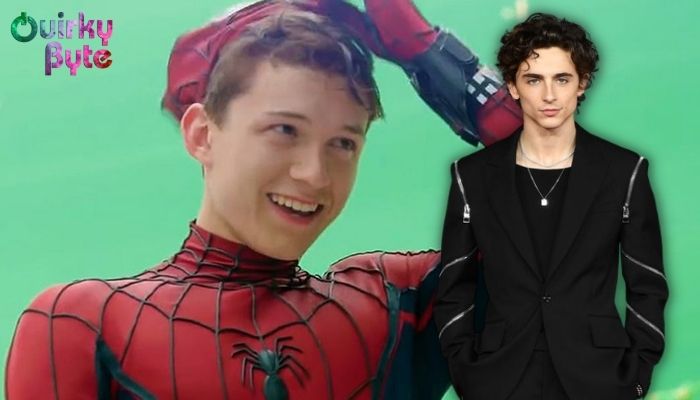 Tom Holland has proved his worth by breaking many unbreakable records with his latest MCU flick, Spider-Man: No Way Home. Not only that, he made an average movie a blockbuster just by being in it. After all, there's no denying that Uncharted is a hit just because of Tom Holland. And there's also no denying that Tom Holland owes this success to the Marvel Cinematic Universe. Over the years, we have heard many hilarious tidbits about Tom Holland's Spider-Man Audition. But recently, we got the real deal, thanks to a Civil War fight choreographer.
Thanks to a deal between Marvel and Sony Pictures, Tom Holland started his crazy journey as the web-headed superhero with 2016's Captain America: Civil War(2016). Since then, he went on to play the character in three solo Spider-Man movies, the latest one released last December. Besides these, he donned the suit in two Avengers movies as well. From getting a paycheck of only $250,000 for 2016's Civil War to $10 million for NWH, the 25-year-old character has surely come a long way.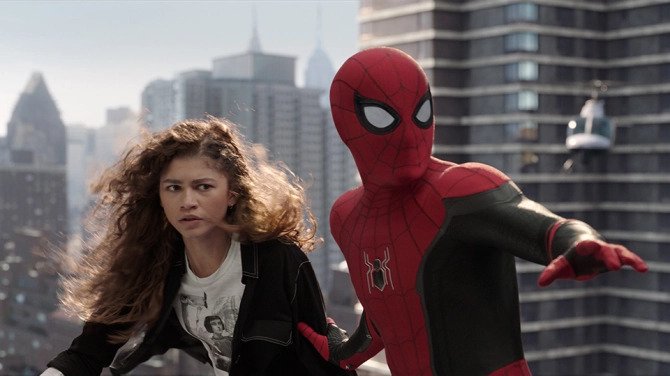 So the question needs to be asked! How did Tom Holland bag this opportunity of a lifetime? Especially with actors like Timotheé Chalamet against him for the role. But after hearing what Civil War's fight choreographer had to say about his audition, we no longer doubt that anybody could have played the character better!
CHOREOGRAPHER'S TAKE ON TOM HOLLAND's SPIDER-MAN AUDITION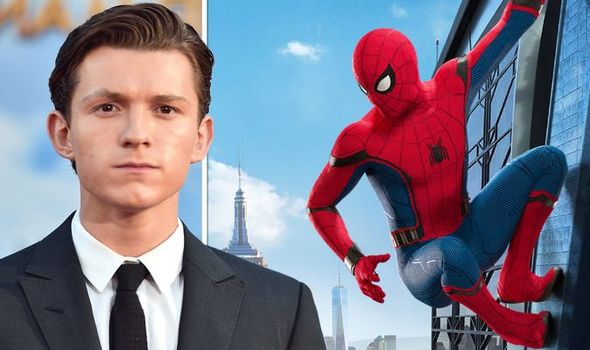 James Young, who worked extensively as the fight choreographer for 2016's MCU movie Civil War, revealed some crazy new details about Tom Holland's audition for the role. He was present in the room with Marvel Studios President, Kevin Feige and Joe Russo, Civil War director. Even Chris Evans was in the room when Tom auditioned. But this didn't stop Tom from giving an awesome audition, which, spoiler alert, left everyone with their jaws on the floor!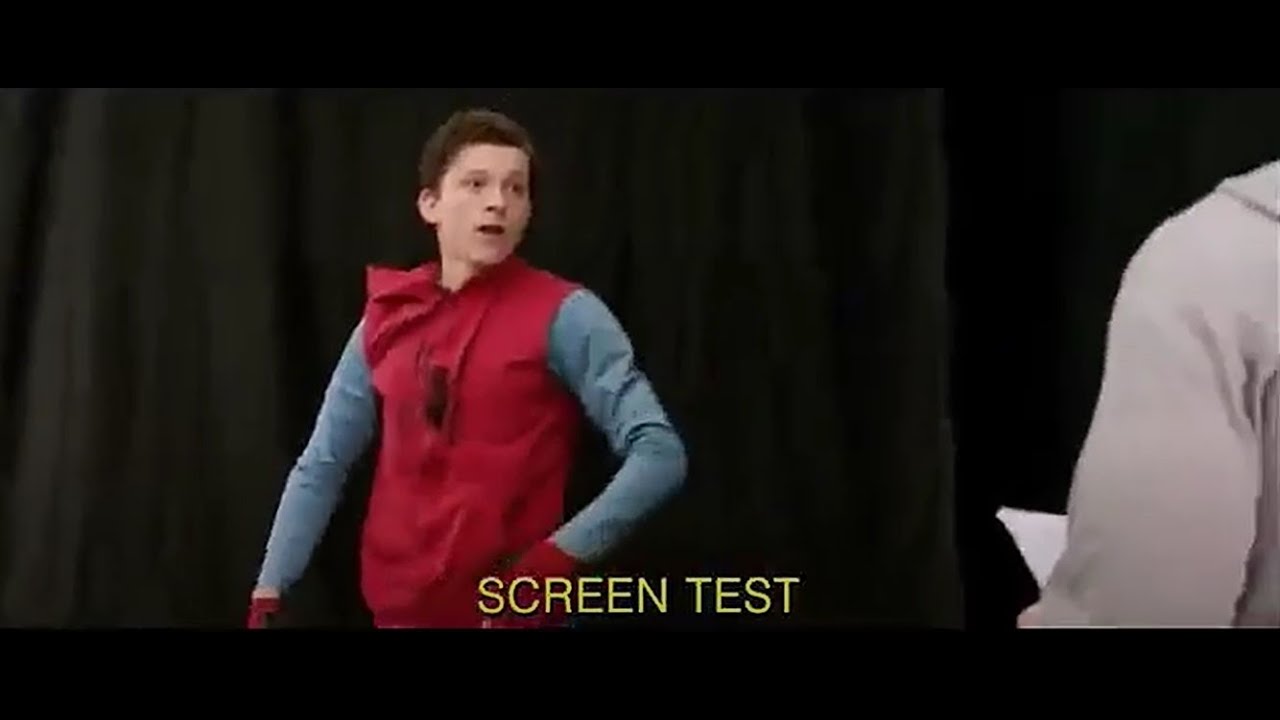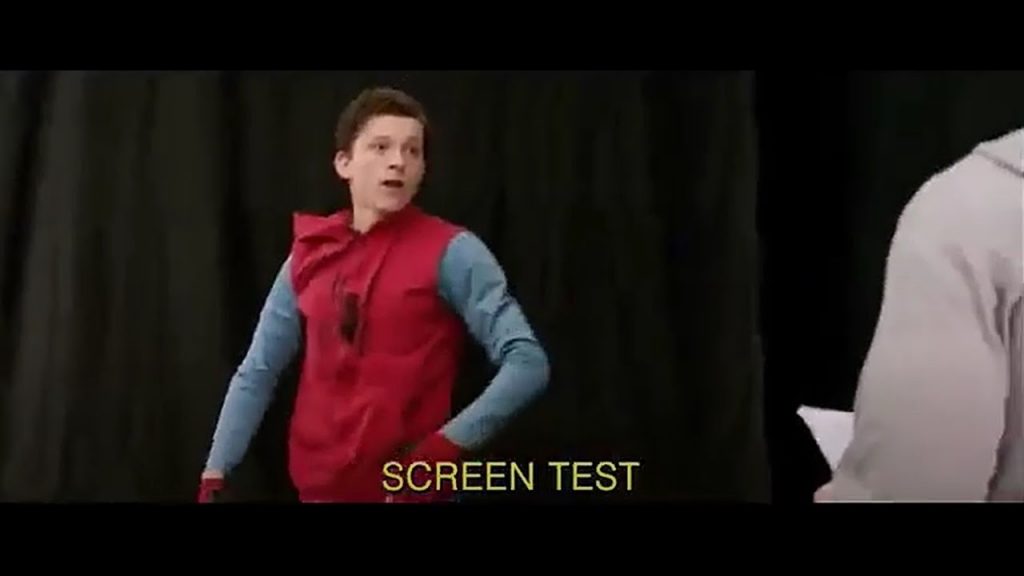 Young started by telling how they hadn't even cast the role a week before they started shooting for the movie. He said:
At the time we did this, we didn't have Spider-Man… There was no Spider-Man at all until about a week before we started shooting. Can you imagine then what that does? My favorite moment ever at Marvel… was Tom Holland. I was the one in Tom's audition.
Then Young went to reveal what made Tom Holland stand out from all the other talented actors. He told how Tom Holland, upon entering the studio's training area, asked for trying out flips. From everything he knew about the role, he knew that Spider-Man needs to be flexible and able to do some basic flips. We can say that he understood the assignment and improvised over it.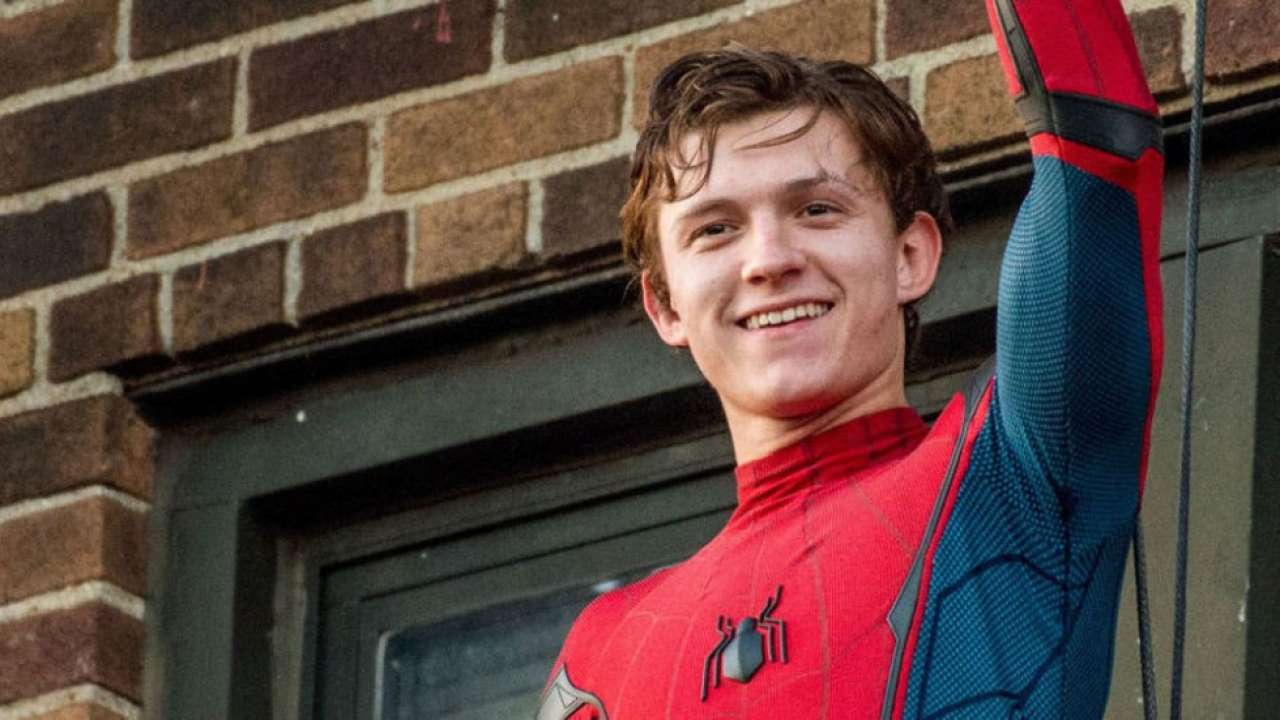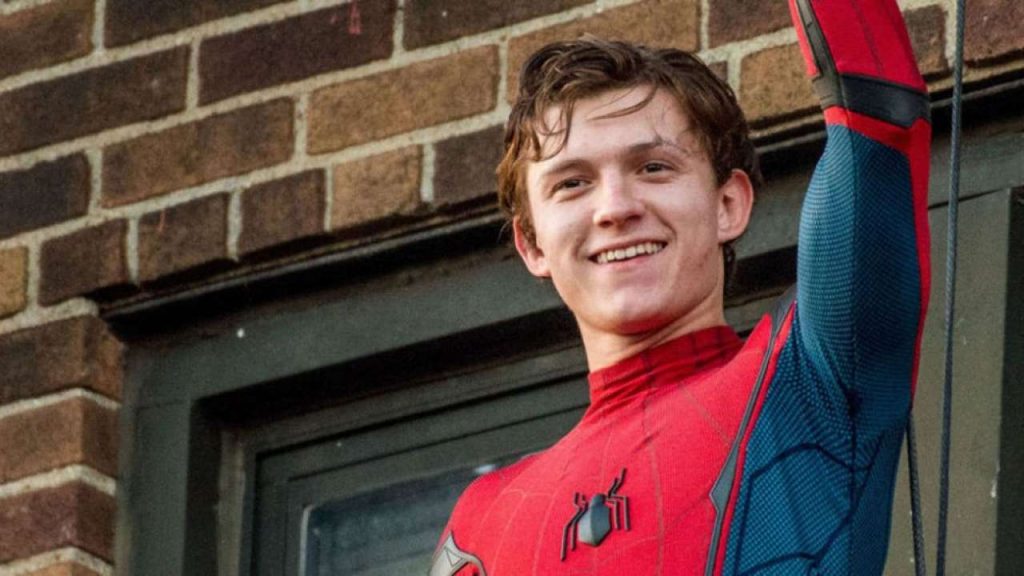 To quote Young:
There was something about him when he walked in. And he walks into our training space and we've got all our cardboard boxes up where we shoot our pre-vis's. And at the time we had an air track; an air track is the bouncy little floor that you can do flips on. And Tom looks over this air track and goes, 'Hey, do you mind if I go flip?' I was like, 'Whoa, absolutely not.' I was like, 'I don't know if…' He goes, 'No, I can flip, I swear.'

But Tom proceeded to do front flash, like a repertoire of the really good basic flip. Side flip, front flip, round off flash round off back to, I'm like, 'Oh shit, he's got it.' He goes, 'Cool… so, tomorrow in the audition, do you think it'd be okay if I flip?' And I was like, 'Dude…listen, if you flip and fall, that's my career. I can't have you do that. But you are auditioning for Spider-Man, I'll see you later.'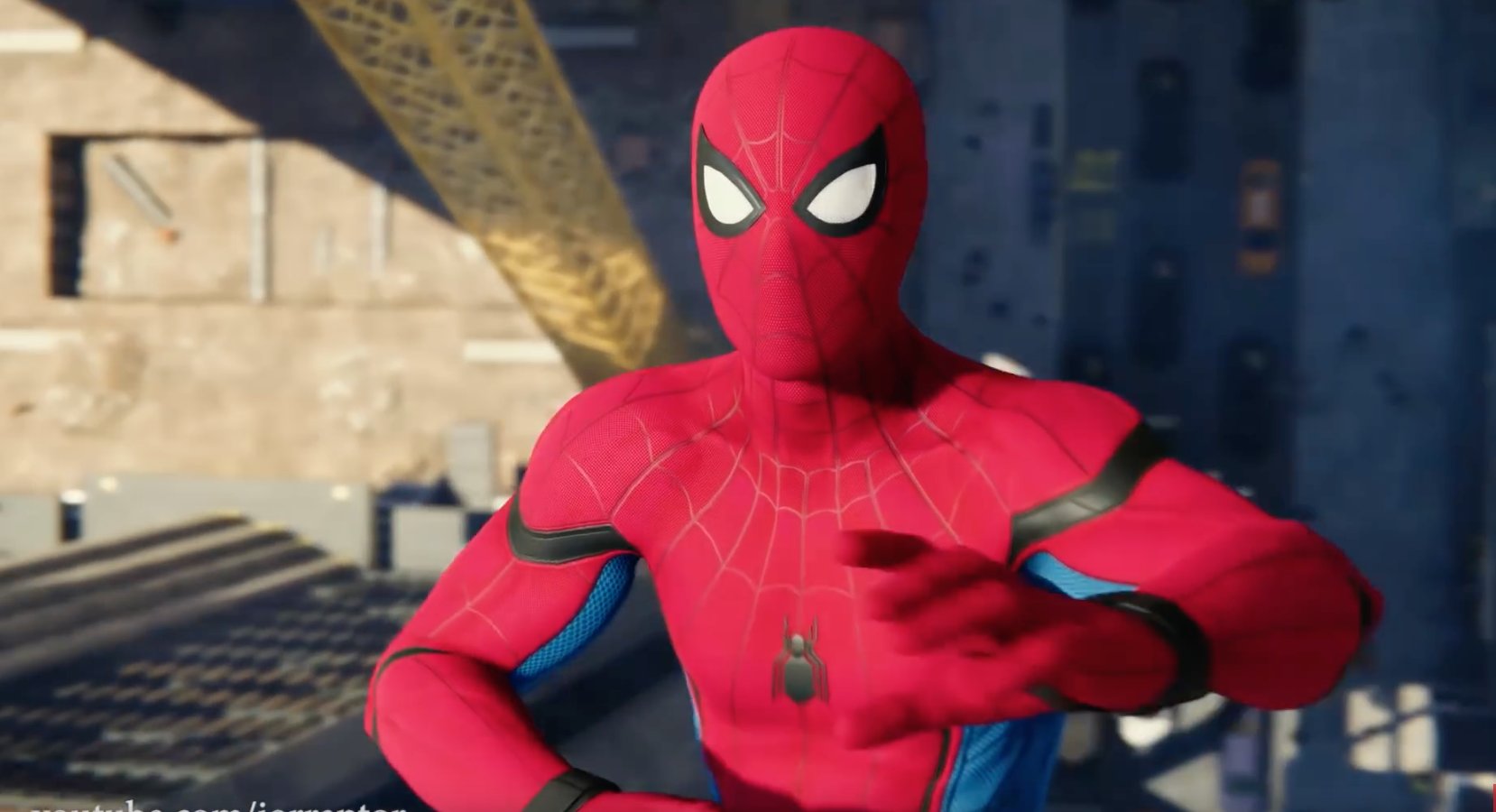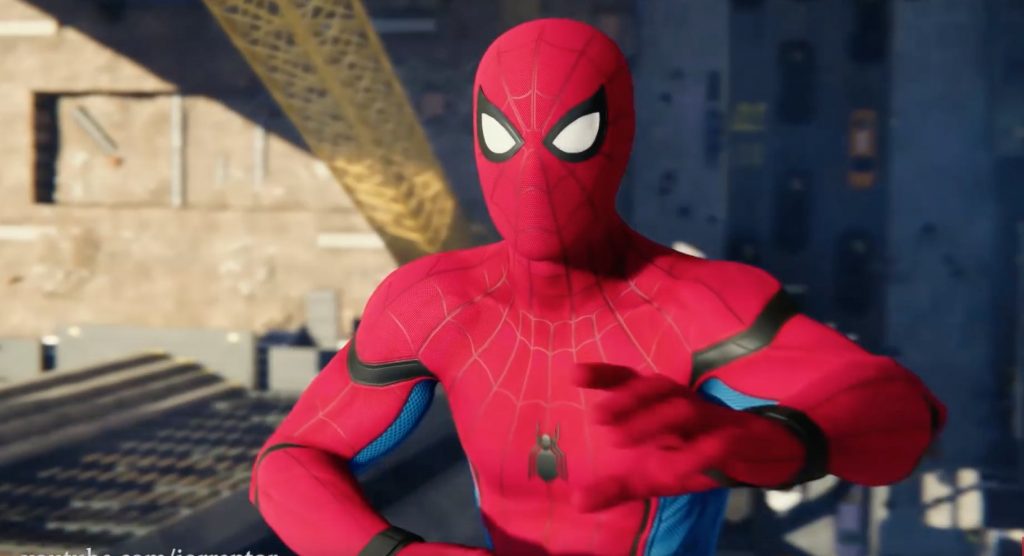 Then, during the audition, Tom Holland went to the lengths of wearing the costume. You can't expect this kind of dedication from a young actor who doesn't even know if he'll get the role, can you? But this was only the beginning. His real test began when he had to audition for his scene with Captain America, Chris Evans. He had to enact their shield scene, but Tom had to go another extra mile. He directly asked Joe Russo if he could take his own entrance?!   
So what they did is they had the actors come in in the Spidey underwear suit; the one he wears in the first movie they did. This whole sequence of the, 'Hey, that shield doesn't obey the laws of physics at all,' they did the whole thing. Chris [Evans] came in on his day off. Tom goes, 'Hey Joe [Russo], would you mind if I take my own entrance?' And I just feel Kevin [Feige], Joe and, all of them just go [turns head] to me. And Tom Holland proceeds to skip in and throw the most perfect side flip literally straight past Chris Evans, lands on his mark goes, 'Hey Cap, how you doing,' spins around, 'You like my suit?'"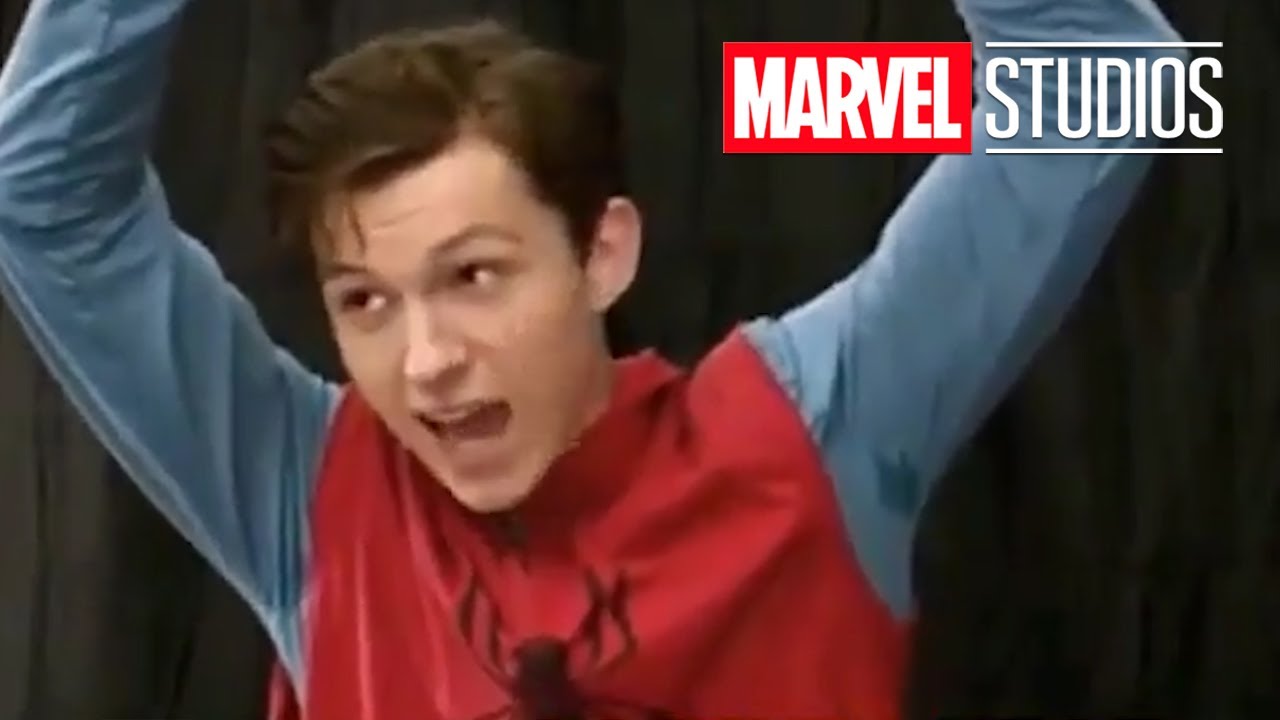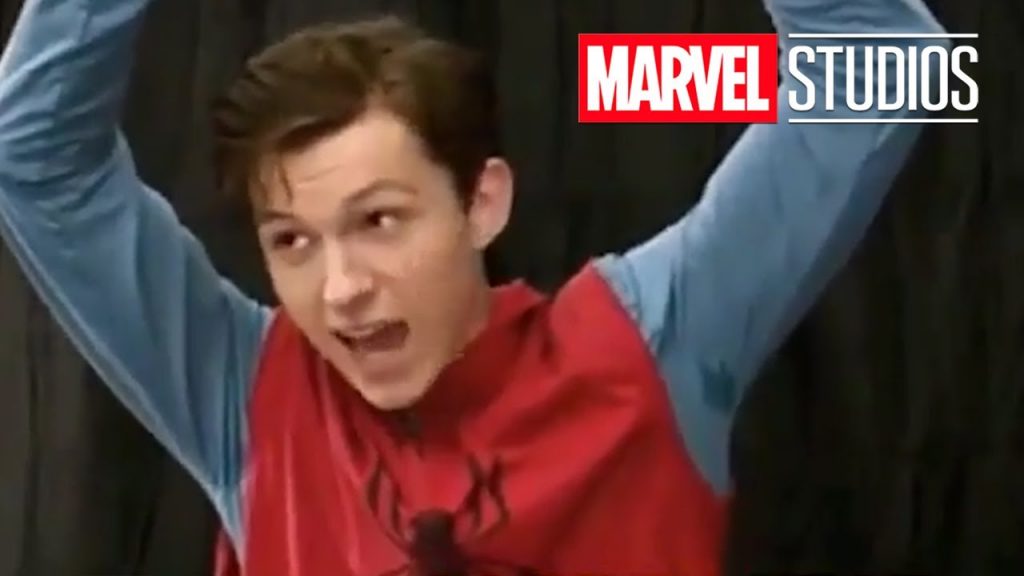 Everyone, including Evans and Young, was so impressed with him that they knew that they had found their Spider-Man. Young even said that it was one of the most special things (he's) ever witnessed. After this, all that was left for Tom Holland to do was pretty much sign his contract with Marvel. He expressed his feelings by saying:
"All you heard was jaws [drop.] I got goosebumps and tears in my eyes and you could see… and I even think Joe was like, 'Holy f—k.' This kid just came in and just… that's Peter Parker. That's Peter Parker. There's no other way about it. So to see him come in and do that and literally leave the heads of studios with their mouth on the floor, it was one of the most special things i've ever witnessed. And then to finally design the Cap and Spidey fight, the Spidey fight's so much fun."
Also, check out the full video:
OUR REACTION TO THIS CRAZY AUDITION
We may have heard about this crazy good audition more than a couple of times, but hearing it again from James Young reminds us just how Tom is dedicated to the role. Fans never doubted that Tom Holland was just about the right amount of Peter Parker and Spider-Man. And that's what makes him, probably, the best one to take on the role. But his real difficult task has to be auditioning in front of Kevin Feige and Chris Evans, and its safe to say that he nailed it!
Spider-Man: No Way Home is available for digital purchase. So go ahead and buy it to watch the movie in 4K and some extra featured content!
Follow us on Facebook, Instagram & Twitter for more content.
Also Watch: