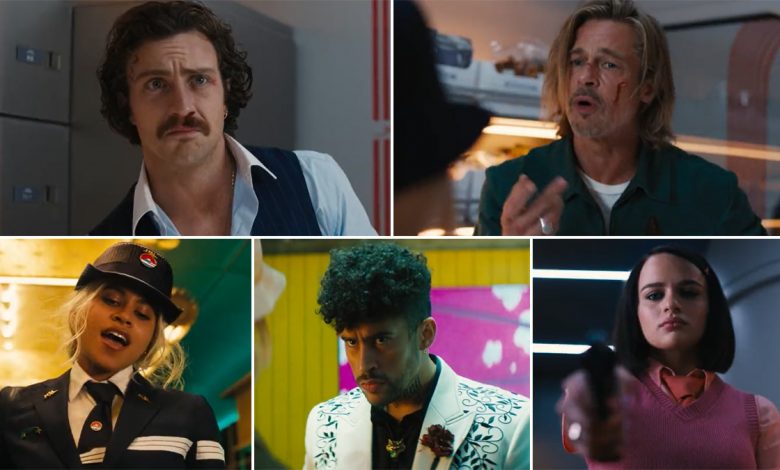 The trailer for Brad Pitt's next big movie Bullet Train is finally here and it's absolutely bonkers. Earlier this year, we got to see a teaser for the movie with a fake Japanese train line advertisement. This was entirely narrated by Brad Pitt but fans were sure something is wrong when the trailer revealed a Brad Pitt with a black eye. This train line was none other than the Nippon Speed Line and it asked fans to 'get on board on March 2'. As the Bullet Train Trailer was revealed yesterday, it seems that the movie will be an action flick with some assassins in a train together.
Bullet Train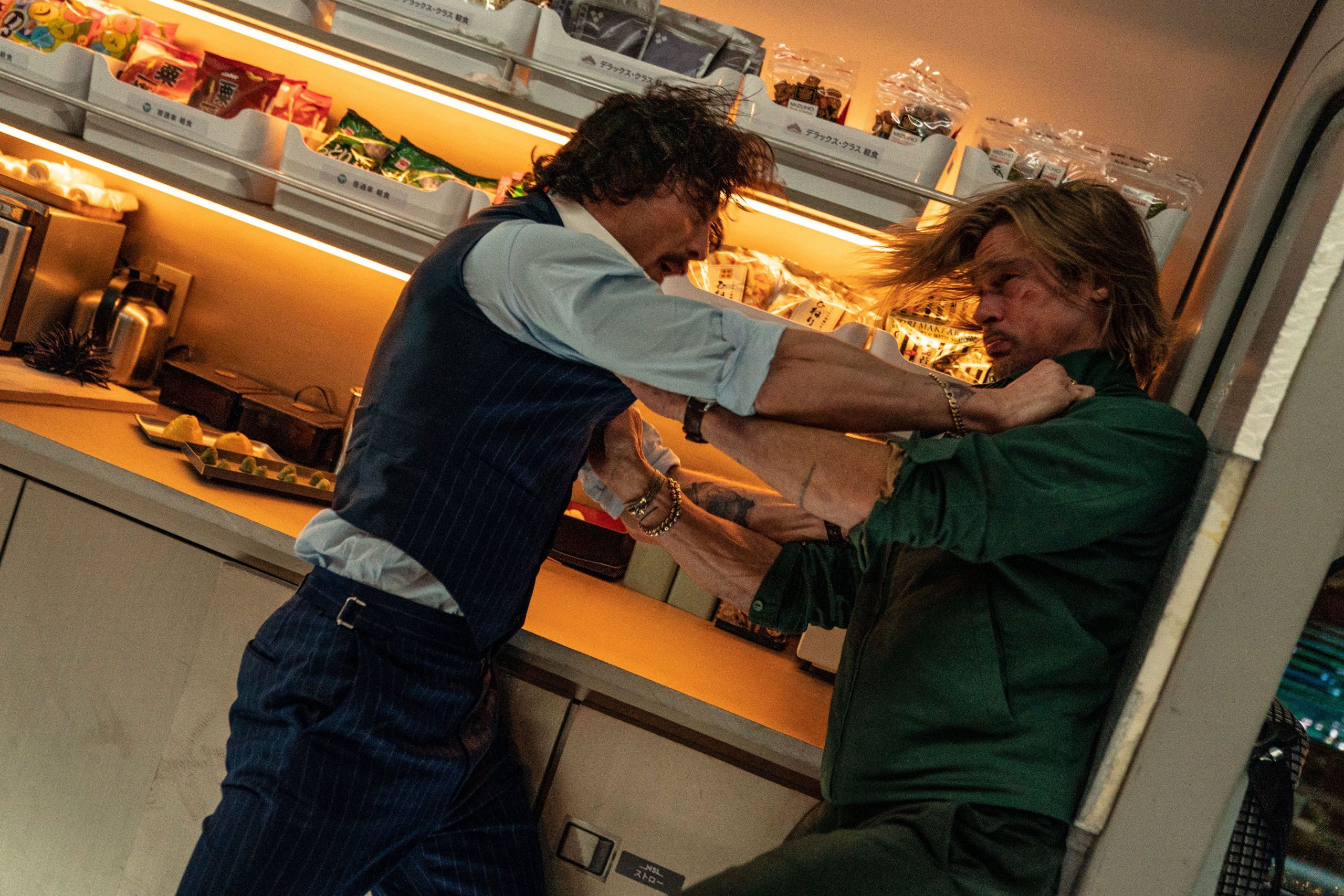 Bullet Train is based on the book Maria Beetle from Kotaro Isaka. The upcoming action film will see five groups of assassins who end up on the same train with the same job. According to the synopsis of the movie:
An original movie event, Bullet Train is a fun, delirious action-thriller from the director of Deadpool 2, David Leitch. Brad Pitt headlines an ensemble cast of eclectic, diverse assassins – all with connected yet conflicting objectives – set against the backdrop of a non-stop ride through modern-day Japan.
Bullet Train Trailer
Sony revealed the trailer for the movie yesterday and it featured a lot of exciting moments. According to the trailer, we will get to see Brad Pitt return to his life as an assassin after a certain hiatus. He wanted the job to be simple for his first time back but things take a different turn entirely. Upon going for his objective of taking a suitcase from the train, he would find that there are a lot of people on the train who are after the suitcase other than him. This would follow with some amazing action sequences including one where we could see the characters clinging to the side of the train.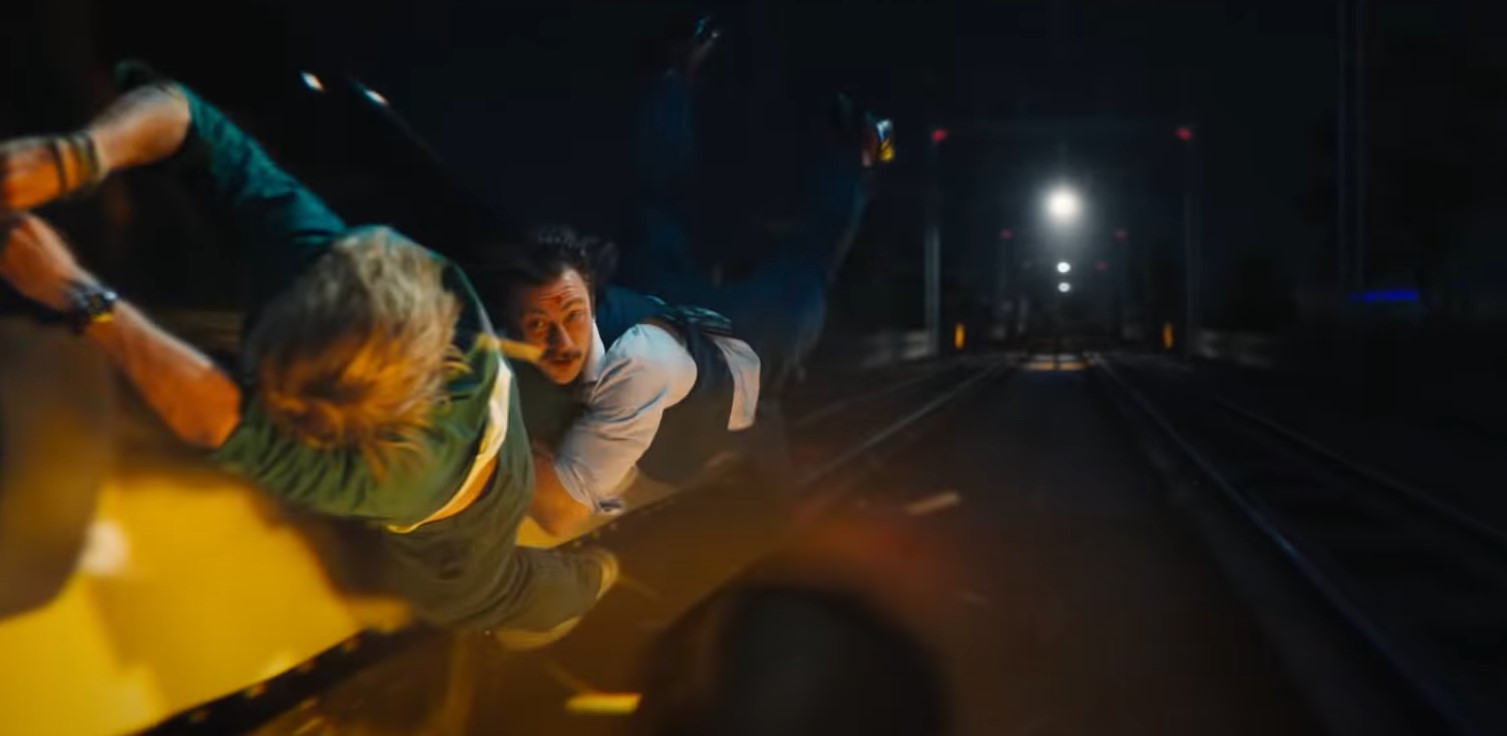 Other people involved in the cast of the movie include Sandra Bullock as Maria Beetle, Aaron Taylor-Johnson as Tangerine, Joey King as Prince, Andrew Koji as Kimura, Brian Tyree Henry as Lemon, and Zazie Beetz as Hornet. Others also involved in the cast include Logan Lerman, Maisa Oka, Hiroyuki Sanada, Karen Fukuhara, and rapper Bad Bunny. The project was directed by Deadpool 2 and Atomic Blonde director David Leitch. We will get to see Sandra Bullock and Brad Pitt appear together in the upcoming project The Lost City too.
Bullet Train will be released in theaters on 15 July 2022.
Follow us on Facebook, Instagram & Twitter for more content.
Also Watch: