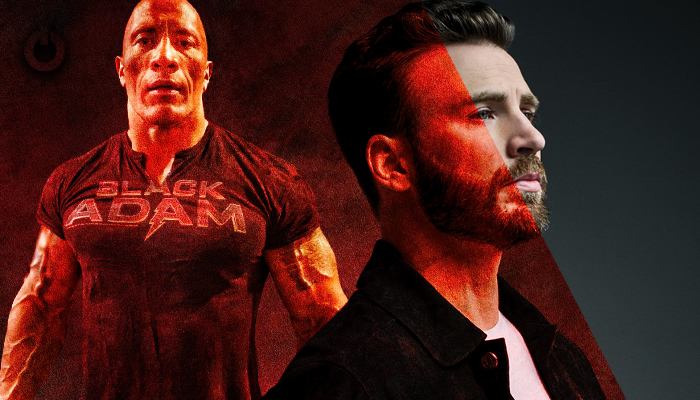 Dwayne Johnson has over the years become a part of one of the most exciting action films over the years. The actor is primarily responsible for making sure that most of these action films are massive blockbusters even though they were critical failures. We last saw him making massive success with the Netflix film Red Notice that also featured Ryan Reynolds and Gal Gadot. Not only that but the actor also made an interesting franchise with Disney via his adventure project Jungle Cruise alongside Emily Blunt. The actor has already become a part of another major holiday action film for Amazon Studios that would be considered to be a Christmas movie. Recently, it was announced that Amazon's Red One has added both Dwayne Johnson and Chris Evans.
Red One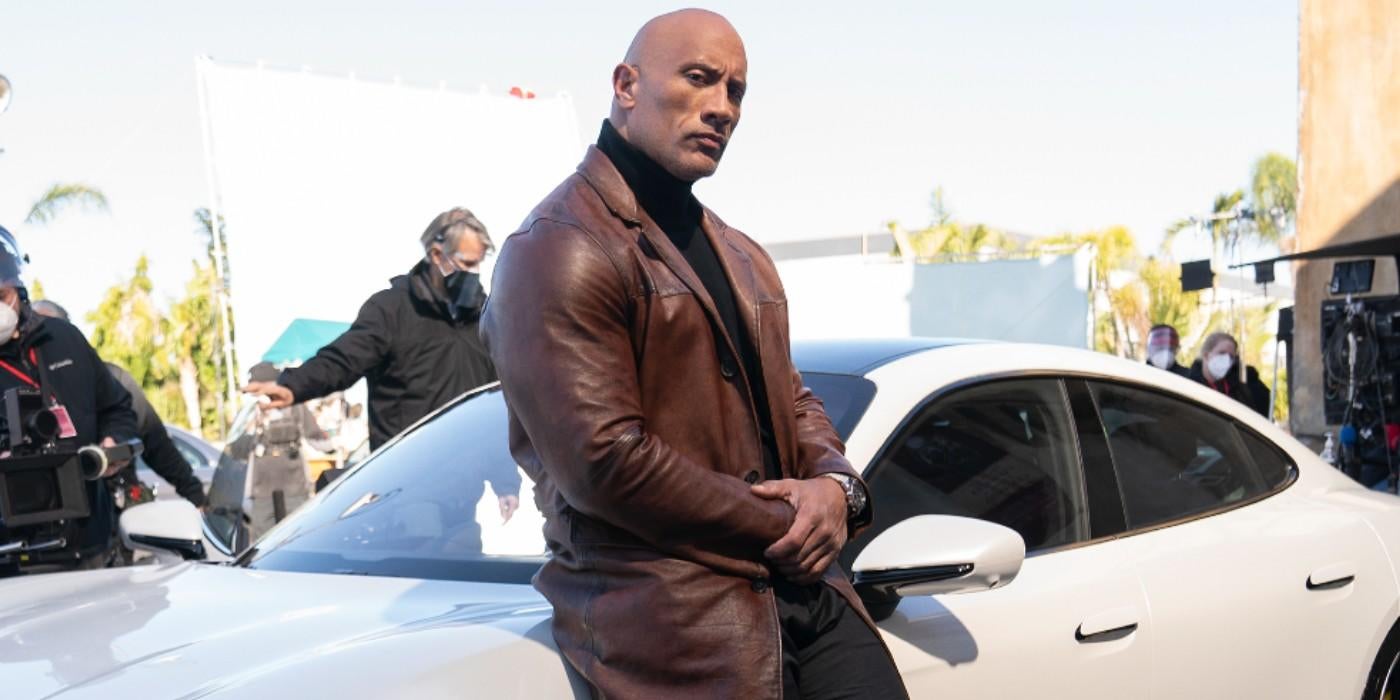 Dwyane Johnson got involved with the Amazon Studios movie Red One that would actually see him reunite with Hobbs & Shaw screenwriter Chris Morgan. The movie will be directed by Jumanji director Jake Kasdan who directed the WWE star in the two Jumanji movies. There is not much plot detail regarding the movie yet known except that it is going to be a globe-trotting action-adventure comedy. The movie will be a comedy that will imagine a "whole new universe to explore" within the genre. With the Rock as the lead for the project, we can be sure that it going to be a box office smash with some massive numbers for the streaming service.
Dwayne Johnson and Chris Evans Join Red One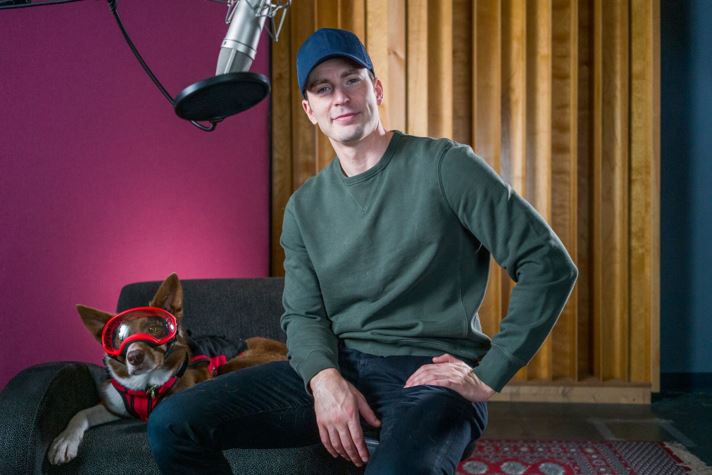 According to Deadline, Chris Evans has also been roped into the Amazon Studios project opposite Dwayne Johnson. This actually makes for a rather high-profile cast for the film. Till now, these two are the only actors who are associated with the project with chances of more stars joining in soon. This could actually be Amazon Studios' move against Netflix's Red Notice which also starred Dwayne Johnson and saw a somewhat similar premise. Thie movie also featured Marvel alum Ryan Reynolds opposite Dwayne Johnson.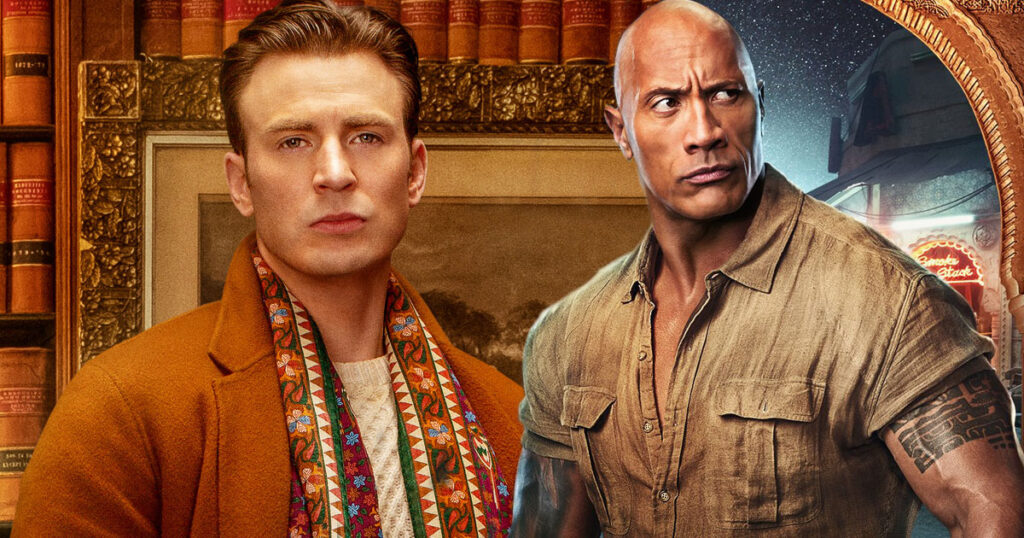 Both Dwayne Johnson and Chris Evans had a cameo in Free Guy that was released last year. It would be an interesting watch to see both their stars coming together for a project considering they are both known for being associated with box office wins. Dwayne Johnson's superhero debut, Black Adam is at the post-production stage and it makes for an interesting move to see both of the superhero stars together on screen.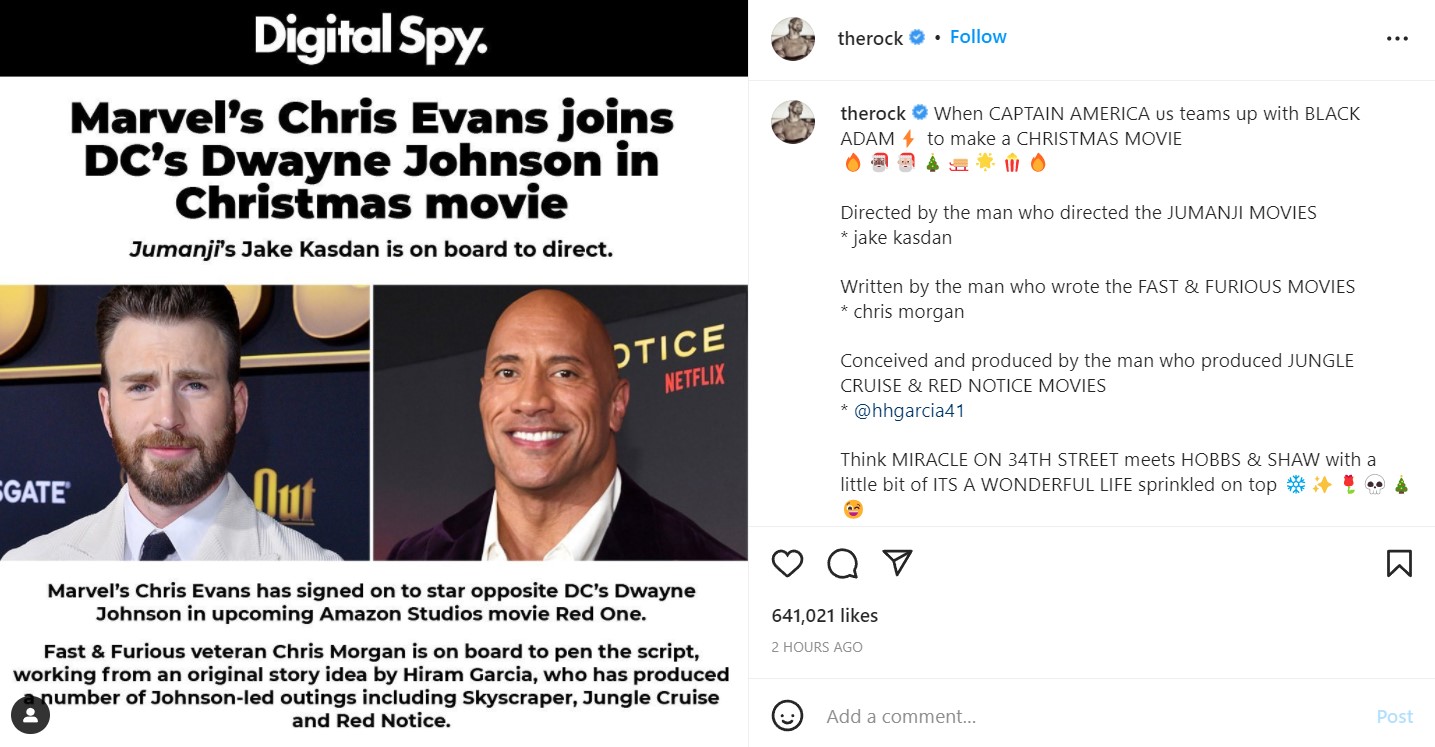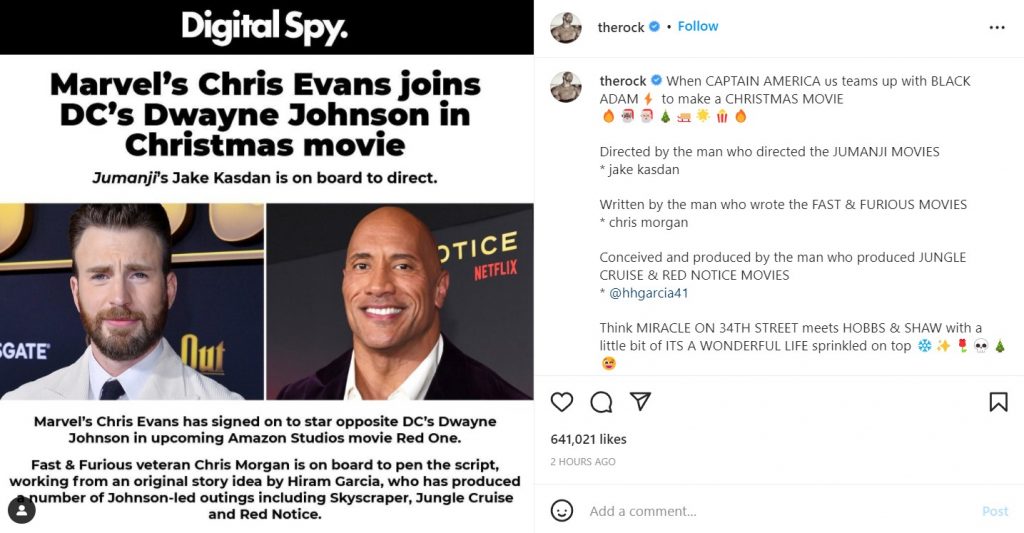 There has been no announcement regarding the release date for Red One yet, but since it is a Christmas movie, we might see it next year in December. Let's see if the film also gets a limited theatrical release along with its Prime Video release.
Follow us on Facebook, Instagram & Twitter for more content.
Also Watch: