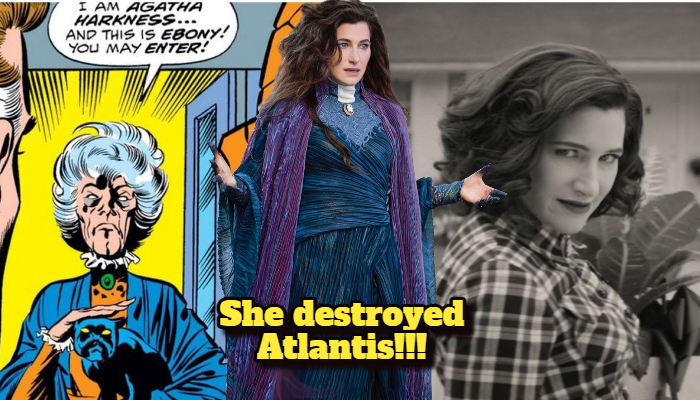 Agatha Harkness is a well-established anti-hero/anti-villain witch in Marvel Comics. She went from pages to live-action in Disney+'s WandaVision and now we'll get to see her in her own solo series, Agatha: House of Harkness. She broke through as a villain witch who wanted to take over the control of Wanda's powers. As her popularity grew, Marvel Studios decided to give her own show, thanks to Kathryn Hahn's amazing performance. But before that, you need to know some more of her worst acts in the comics. So, here's a list of the evilest things Agatha Harkness has done.
9. SHE TURNED SANDMAN INTO ROCK!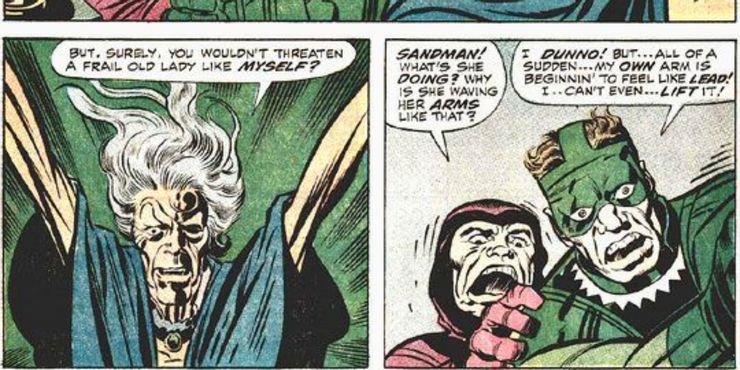 This is one of her first acts of crazy evil as she turned Sandman into solid rock. This incident was back when Sandman was a member of the Frightful Four. He and his teammates were on a search of the Fantastic Four and came across Harkness. They dismissed the elderly woman as a threat and paid for it almost immediately.
8. SHE CAST A MEMORY ALTERATION SPELL ON THE WHOLE WORLD!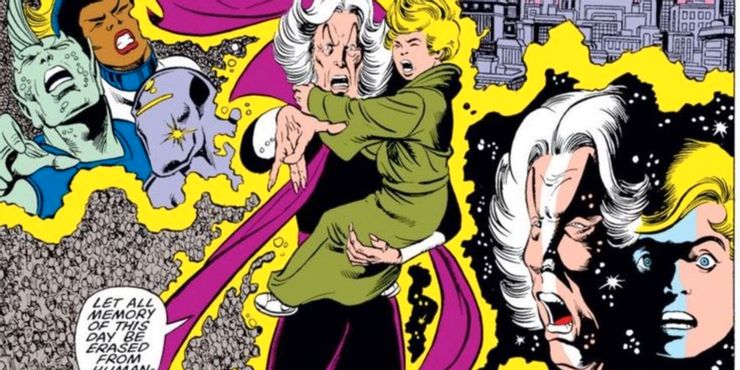 This incident was a major event in her life as she altered the memories of everyone in the world. She used the reality-warping powers of Franklin Richards, the son of Invisible woman and Mr. Fantastic, and amplified them to cast the spell. She did this after a group called Salem Seve, led by none other than her son, Nicholas Scratch attacked her and the Fantastic Four. Her willingness to hurt a child was even beyond evil.
7. SHE DESTROYED THE EMPIRE OF ATLANTIS!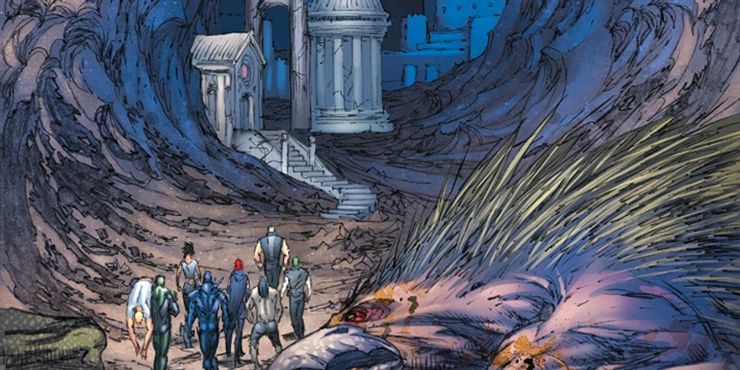 Agatha Harkness' counterpart from the Earth-1610 was responsible for bringing down the vast empire of Atlantis. She was responsible for sinking the island, killing everyone on it. This type of destruction might be a little out of character for Kathryn Hahn's Agatha but not for her comic counterpart. She did this because of a rumor that her mother and her coven belonged to Atlantis. Some readers even believe that Agatha is the daughter of Zhered-Na, a resident of Atlantis and one of the strongest Sorcerer Supreme.
6. SHE EVEN SACRIFICED HER CAT!
Agatha's cat, Ebony, has been her partner since her first appearance. Ebony even helped Agatha in several fights of hers, namely against Frightful Four. But when it came to gaining more power, Agatha was ready to sacrifice her pet. Although, Agatha revealed this act of hers in a conversation in The Vision #6.
5. HAD NO PROBLEM WHEN THE SALEM WITCHES WERE MASSACRED!
Agatha was a witch, and one of the most powerful ones, so you might think that she would want to stop the Salem Witch trials from ever happening. And she even got the chance but she chose not to interfere and allowed the oppressors to go on with the trials. In Nova #6, Agatha and Firestar are cast back in time around the Salem era. She could've saved the witches but according to her, the trials would work in her favor and rid the planet of the weak witches. Agatha prides herself to be a noble witch, and this act of hers seems out of character.
4. KILLED ULTRON BUT BY USING FRANKLIN RICHARDS' POWERS!
Ultron is a recurring villain in the comics and has faced defeat multiple times. In Fantastic Four #150, Agatha took it upon herself to put down the AI. She saw a vision that Franklin Richards will use his powers to destroy Ultron-7, one of the strongest versions of Ultron AI. However, Franklin was in a coma at the time but Agatha didn't care. She took his body and used his powers. Fortunately, Franklin came out of the coma but kidnapping a kid and using him against his will is crazy.
3. SHE TOOK HER SON'S POWERS AGAINST HIS WILL!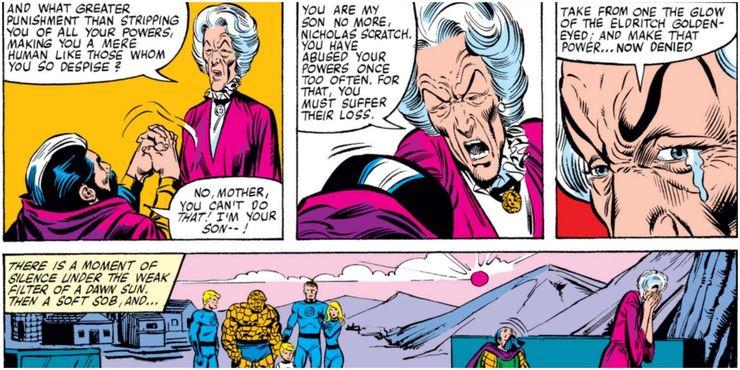 Nicholas Scratch, Agatha's son and the leader of a group of witches, Salem Seven, has led several attacks against Agatha and several other superheroes. In Fantastic Four #222-223, Nicholas took over the minds of the Fantastic Four and planned to conquer the world with his group. Fed up with her son's evil endeavors, Agatha stripped Nicholas of his powers and banished him to the Dark Dimension. You might say that he had it coming but this punishment is cruel for anybody, lest her own blood.
2. USED PEGGY CARTER TO SPY ON STEVE ROGERS
The Daughters of Liberty was a group of women in the Revolutionary War. And Captain America #19 revealed a hidden member of the team and it was Agatha Harkness. It was Agatha All Along. The DoL was created to protect the American army in World War II or at least they thought so. Agatha revealed that the real mission of the team was to keep a check on the production of the Super Soldier serum during the war. But the crazy thing was that Peggy Carter was given charge of the Daughters. Considering the Peggy/Steve relationship, this new connection is the length that Agatha can go to achieve what she wants.
1. SHE WIPED THE MEMORY OF WANDA'S TWINS FROM HER MIND!
Agatha has done numerous cruel acts in the name of the greater good over the years. But this one can be her cruelest. Wanda's twin had always been a fragment of Mephisto's soul but not to her. and when she came to know, it nearly destroyed her but Agatha was there to save her. She wiped their memory from her mind. One might think that this is mercy but at what cost! When Wanda remembered it again, she longed for revenge and killed Agatha with several mutants in the House of M.
Follow us on Facebook, Instagram & Twitter for more content.
Also Watch: