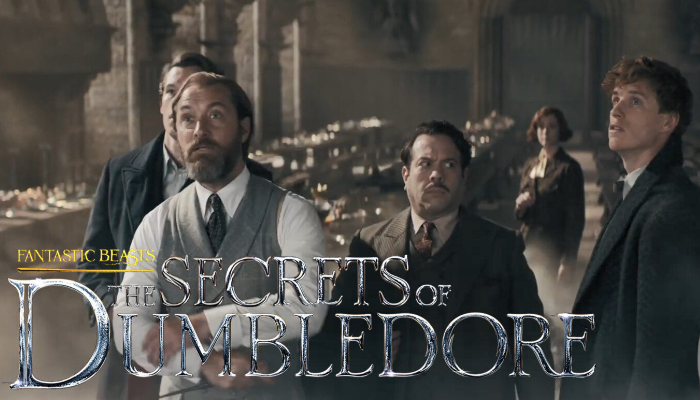 After the teaser we got to see last week, Warner Bros. finally release the first trailer for Fantastic Beasts: The Secrets of Dumbledore. Fans of the wizarding world will get to have another chance to witness the magical things before Harry Potter came along. There are a lot of exciting things that we got to see in this trailer and this time around it seems we will get a better chance to look at Dumbledore and how his character turned up to be the way he is. At the same time, we will also get to see some rather interesting magical things that we might have not been able to witness before. Let's take a look at the new Fantastic Beasts 3 trailer and everything that comes along with it.
Fantastic Beasts: The Secrets of Dumbledore First Trailer
Warner Bros. release the new Fantastic Beasts 3 trailer and it is every bit as exciting as fans might have expected it to be. The very first thing that we get to hear in the trailer is – "If you listen carefully enough, the past whispers to you." While this is heard in the background, we can see a flash-forward to Michael Gambon's rendition of Dumbledore from the Harry Potter movies. Then we get to see Jude Law's interpretations of the character that will be a part of the movie.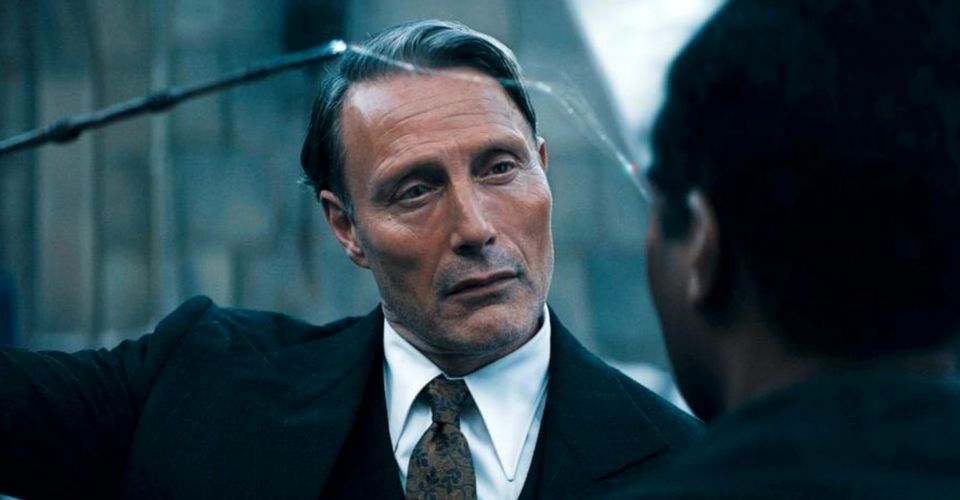 One major thing that we will see this time around is Mads Mikkelsen in the role of Grindlewald. While fans of Johnny Depp might have been disappointed with this change, Mikkelsen is no newcomer to playing villainous wizards since we saw him play Kaecilius in Doctor Strange. It will be rather interesting to see Mikkelsen's take on the role considering Colin Farrell also took on the role for the first venture in the series of movies.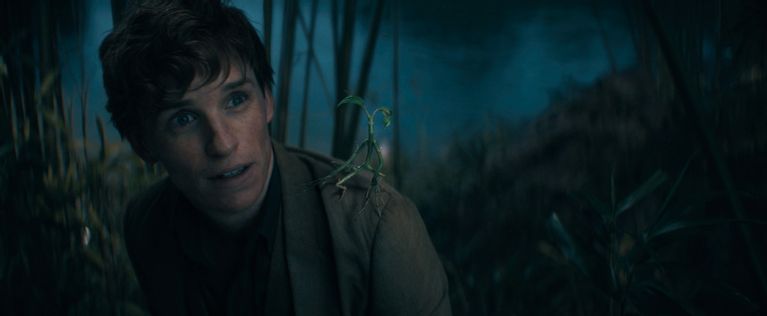 We hear Callum Turner's Theseus talking about putting a team together so that he can take down the most dangerous wizard of the century. Other exciting moments from the trailer include the fact that Dan Fogler has been gifted a wand from Dumbledore. We will also get to see a lot more of the magizoology work from Eddie Redmayne's Newt Scamander. There will be a lot of exciting bits taking place in Hogwarts including the dining hall scene that we had gotten used to seeing in the Harry Potter movies.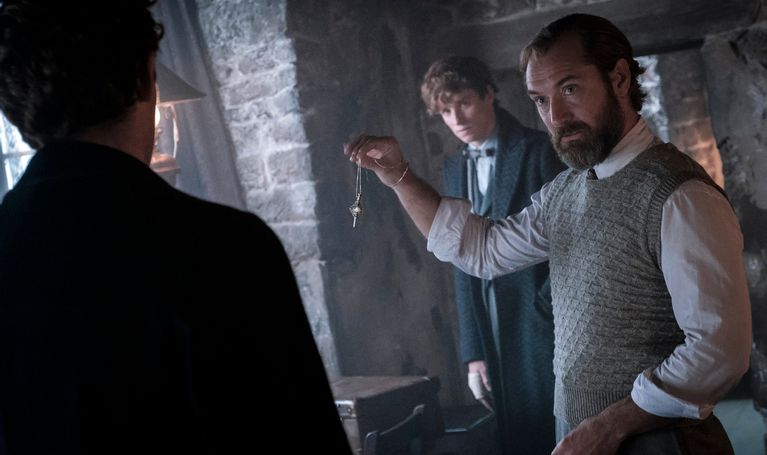 The official synopsis for the movie is as follows:
Professor Albus Dumbledore (Jude Law) knows the powerful Dark wizard Gellert Grindelwald (Mads Mikkelsen) is moving to seize control of the wizarding world. Unable to stop him alone, he entrusts Magizoologist Newt Scamander (Eddie Redmayne) to lead an intrepid team of wizards, witches and one brave Muggle baker on a dangerous mission, where they encounter old and new beasts and clash with Grindelwald's growing legion of followers. But with the stakes so high, how long can Dumbledore remain on the sidelines?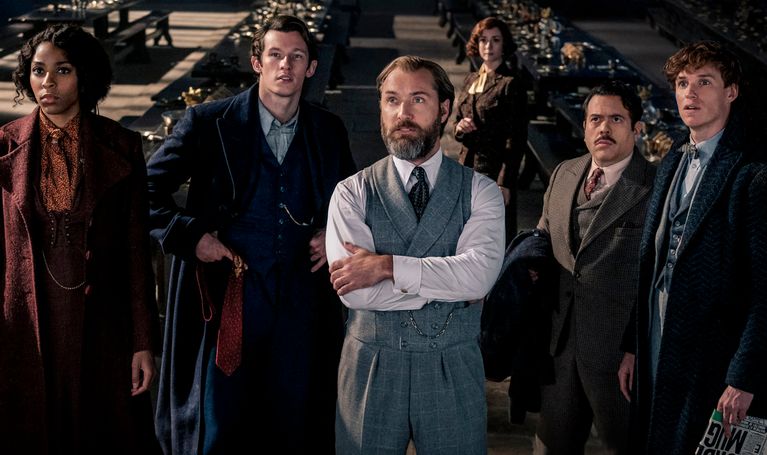 The movie has experienced quite a lot of problems during its development because of the various circumstances it went through. Similar to most other projects the production went through delays because of the pandemic. The shooting had to be halted to and it was then resumed in September 2020 with a conclusion around February 2021. This was not the only issue as the role of Grindlewald had to be recast because Johnny Depp was undergoing lawsuits on his marriage with Amber Heard.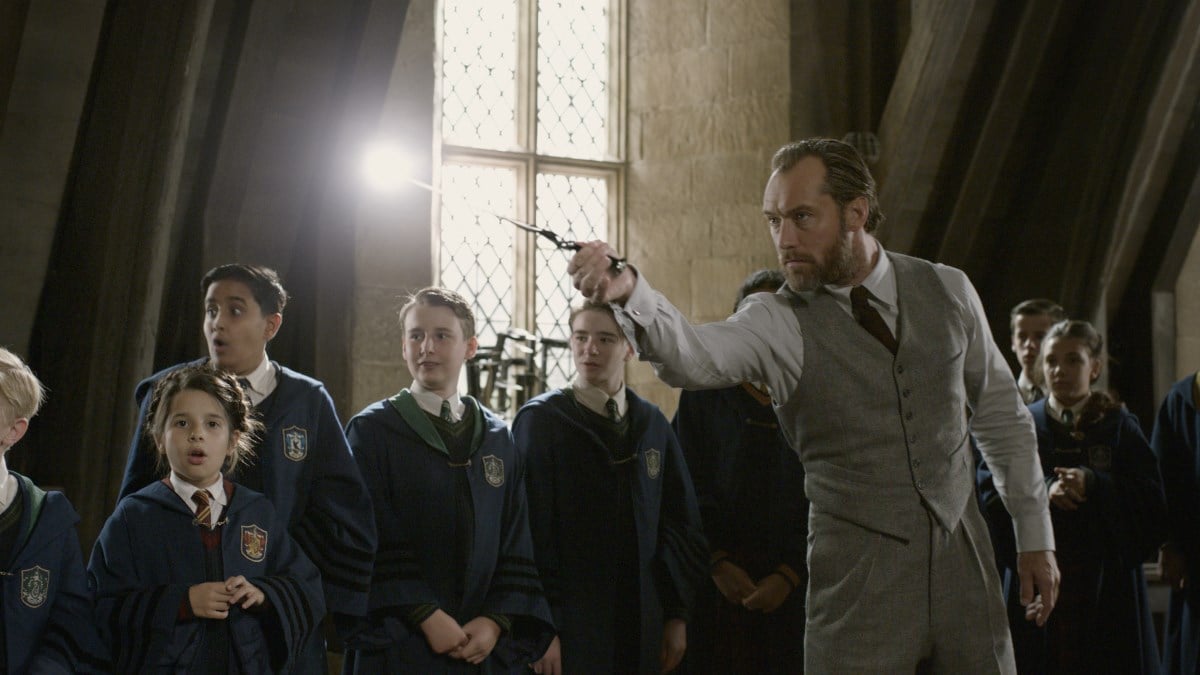 Eddie Redmayne will be returning to the role as the lead in the movie with other stars like Katherine Waterston, Dan Fogler, Alison Sudol next to him in supporting roles. It seems this time we will get to see a lot more of Dumbledore as we will also see some major scenes take place in Hogwarts. Ezra Miller was also seen in the movie and it seems he is a lot more in control this time around. J.K. Rowling was the writer for the film along with Steve Kloves, who had been involved in the Harry Potter movies.
Fantastic Beasts: The Secrets of Dumbledore will be released in theatres worldwide on April 15.
Follow us on Facebook, Instagram & Twitter for more content.
Also Watch: