Movies
The Best Films About E-Sports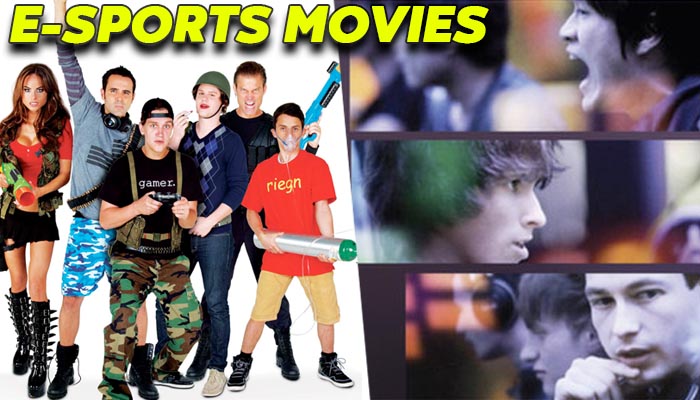 Do you have a strong desire to participate in competitive online gaming? Dota 2 or Counter-Strike: Global Offensive are your favorite games? If you want to track the professional stage, know everything about your idols, and never miss a competition, click here. This post is written for avid gamers! These films will inspire even the biggest sceptic of sceptics. There is no fiction in these true accounts of people who aspired to be the greatest at what they did, win, and become well-known throughout the world. We've put up a list of the top eSports movies. These documentaries not only show you the industry from the inside, but they also walk you through the process of becoming a legendary player.
The Wizard
This is the first film to be about esports. This is a family-friendly comedy that nonetheless deals with the issues of that time period. There were no qualifying tournaments or preliminary rounds to contend with during this period. Play for your own amusement. Three friends ran away from their homes in order to compete in the Super Mario Bros 3 video game tournament.
Gamer
This is a feature-length drama film. Alexei is the protagonist of the story, who is a little child from Simferopol. All he does in his spare time is hang out in computer clubs from the early 2000s and play Quake. The Quake was the first game to give rise to the phenomenon known as e-sports. His mother, friends, and female acquaintances frequently pass judgment on him. Despite his desire to be the best at his favorite game, he is attempting to get his life in order at the same time. After a long journey, he finally makes it to Los Angeles for the World Cyber Games 2010.
Noobz
E-sports are the primary source of inspiration for documentaries. What about a sense of humor? Is it possible to make an issue like esports humorous for the audience?
Noobz is a comedy-drama produced independently and directed by professionals in the business. A lousy gaming group decides to participate in a Gears of War tournament, and the tale revolves around their experiences. Even though they are subpar players, the boys have confidence in themselves and want to win.
Free to play
Valve, the company that developed Dota 2, produced the documentary about the biggest Dota 2 tournament, the International. We also met three players whose lives were irrevocably altered due to their participation in the competition. Benedict Lim (hyhy), Clinton Loomis(Fear), and Daniil Ishutin(Dendi) are among those who have made a name for themselves in the industry. It is incredibly motivating and brings to light all of the difficulties that players had to overcome in order to achieve their objectives.
Beyond the Game
A look at the professional Warcraft III scene is presented in this documentary. It goes through all the facts and intriguing topics in great detail. Sky and Grubby, two of the film's primary characters, are the main protagonists. World Cyber Games tournament is the focus of the activities. The motto of this tournament is well known "More than just a game."