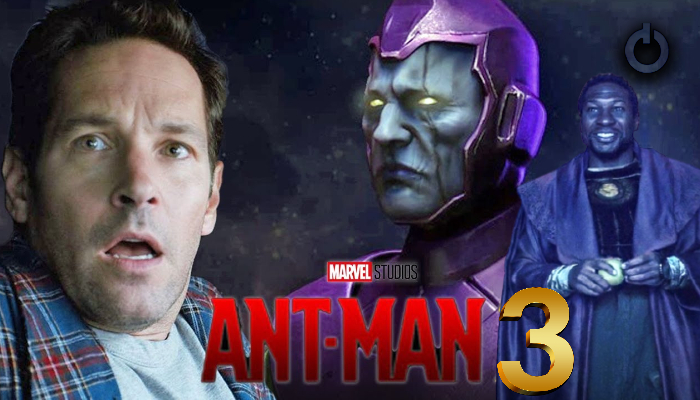 There are various sequels for the MCU movies set to come out in the next few years. The details for the movies are kept under wraps and every small hint from these movies is giving us some idea regarding what might be happening in the movie. One of the most exciting projects amongst these is Ant-Man and the Wasp: Quantumania. The movie will see the titular characters appear in a project since we last saw them in Avengers: Endgame. But there is another reason for the movie to be exciting is because of the antagonist, Kang the Conqueror. A recent Ant-Man 3 leaked photo has revealed the possible appearance of Jonathan Majors' Kang the Conqueror.
Leaked Look For Kang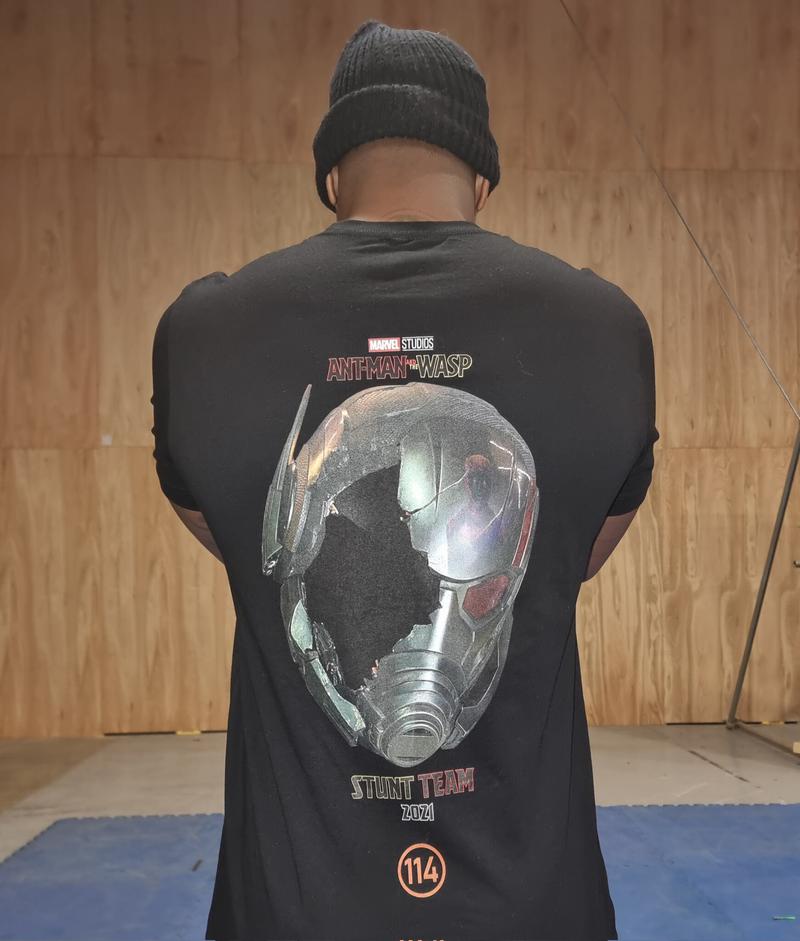 It seems The Cosmic Circus has discovered a promotional art for Ant-Man and the Wasp: Quantumania from a stunt performer who seems to have worked with the Marvel Studios. The leak comes from a tweet by Ace Ruele, who has previously worked in the stunt department for Eternals which has now been deleted. This tweet actually had the actor revealing the crew shirt for Quantumania with this written below it.
To a creature from marvel eternals to something in the new Ant-Man to come in 2023. Ruelellion is NOW!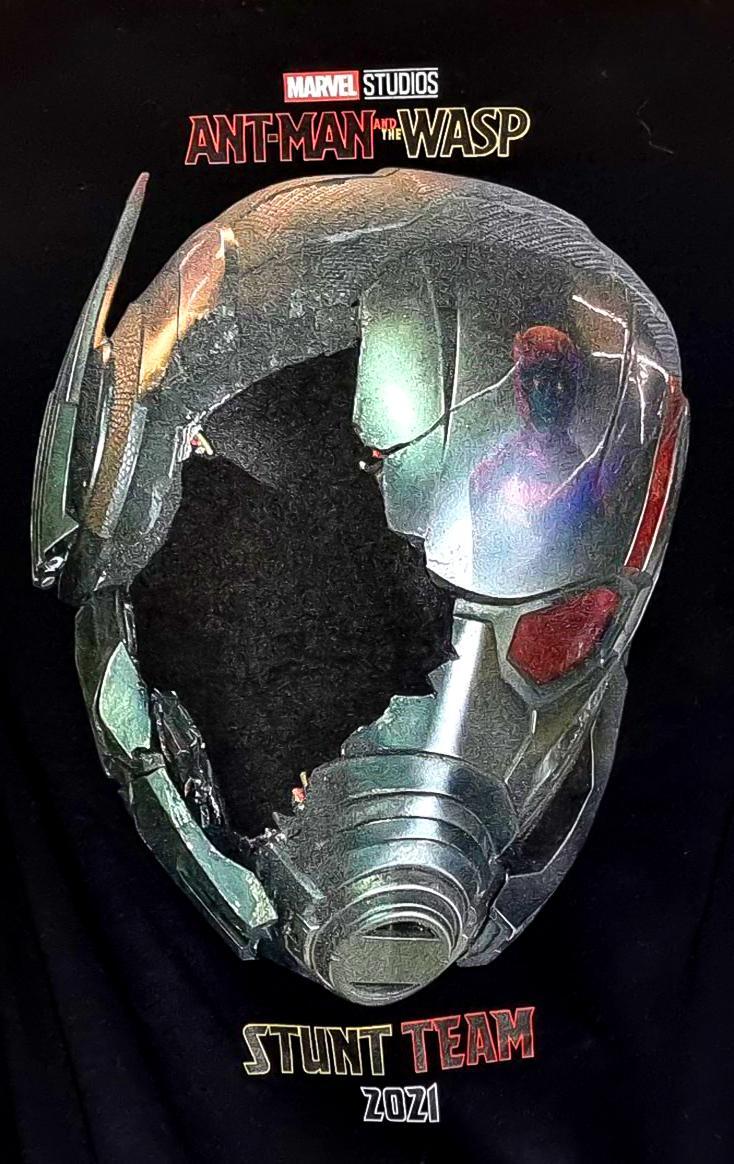 The image on the shirt shows a cracked Ant-Man helmet which might indicate something ominous about the character's fate. But upon closer inspection, one can see a reflection on the helmet that might be indicating the possible look for the character of Kang the Conqueror. This appearance actually looks a lot like the various comic book appearances of the character.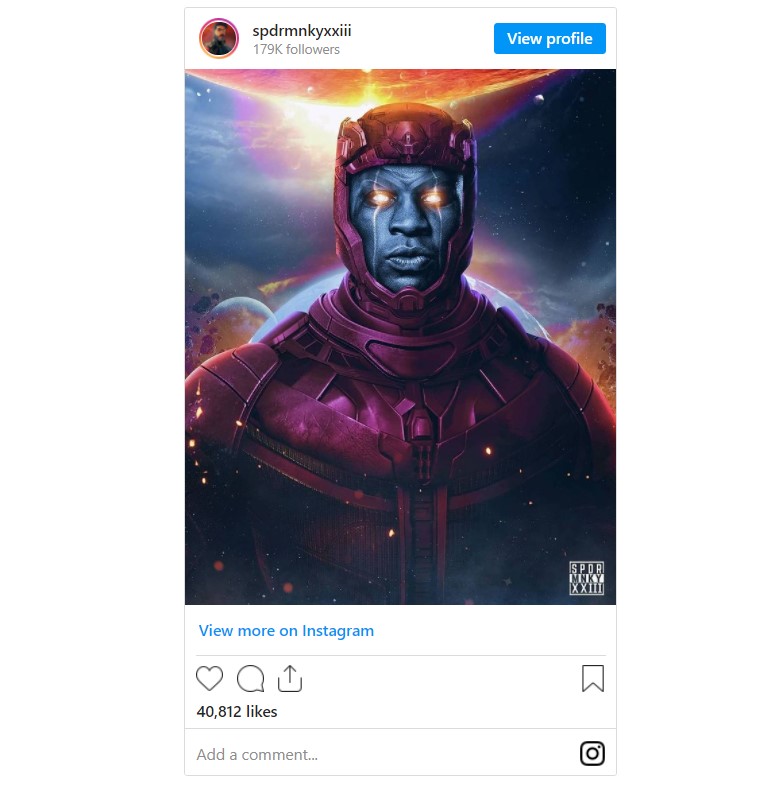 One can see that the design for the character seems to have been inspired a lot from the fan art done by visual artist spdrmnkyxxiii on Instagram. While this does excite us about everything we will be getting to see surrounding Jonathan Majors' character, the crew shirt design does indicate that we might see something major take place between Kang and Ant-Man. Kang the Conqueror was last seen in the final episode of the Disney+ series Loki. 
We will get to see Kang properly in action when Ant-Man and the Wasp: Quantumania gets released in theaters worldwide on 28 July 2023.
Besides that, MCU's upcoming roster includes Spider-Man: No Way Home, Doctor Strange in the Multiverse of Madness, Thor: Love and Thunder, Black Panther: Wakanda Forever, The Marvels, Fantastic Four, Guardians of the Galaxy Vol. 3, Deadpool 3, Captain America 4, Nova, Shang-Chi 2, and Blade.
Follow us on Facebook, Instagram & Twitter for more content.
Also Watch: