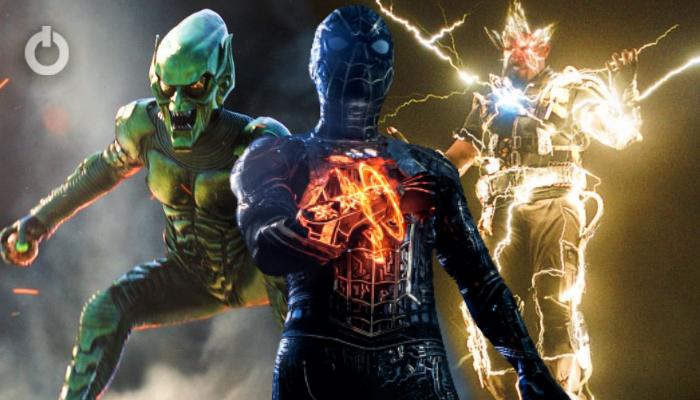 The time is here as we have finally got the Spider-Man: No Way Home trailer 2, and it is definitely getting crazy in the Marvel Cinematic Universe. There are a lot of things the movie features that are definitely unbelievable and many fan theories actually came true. It seems fans will have a lot to unpack this time and at the same time, they will have to sit back and think about how to take on all these details together. This time around fan theories have actually come true and things seem to be getting really tough for the friendly neighborhood Spider-Man. Let's take a look at every possible detail that the trailer dives into.
Spider-Man: No Way Home Trailer 2
The second trailer for Spider-Man: No Way Home actually consists of a lot of moments that are unbelievable and were considered to be impossible. These scenes will probably bring back memories of Spider-Man movies that we have seen over the years. While at the same time bringing us things from the movies that were considered to have been long gone in the past Sony adaptations of Spider-Man characters. With everything from a look at the new Spider-Man costumes, to the Spider-Man volumes to various other theories come true let's not hold back and dive right in.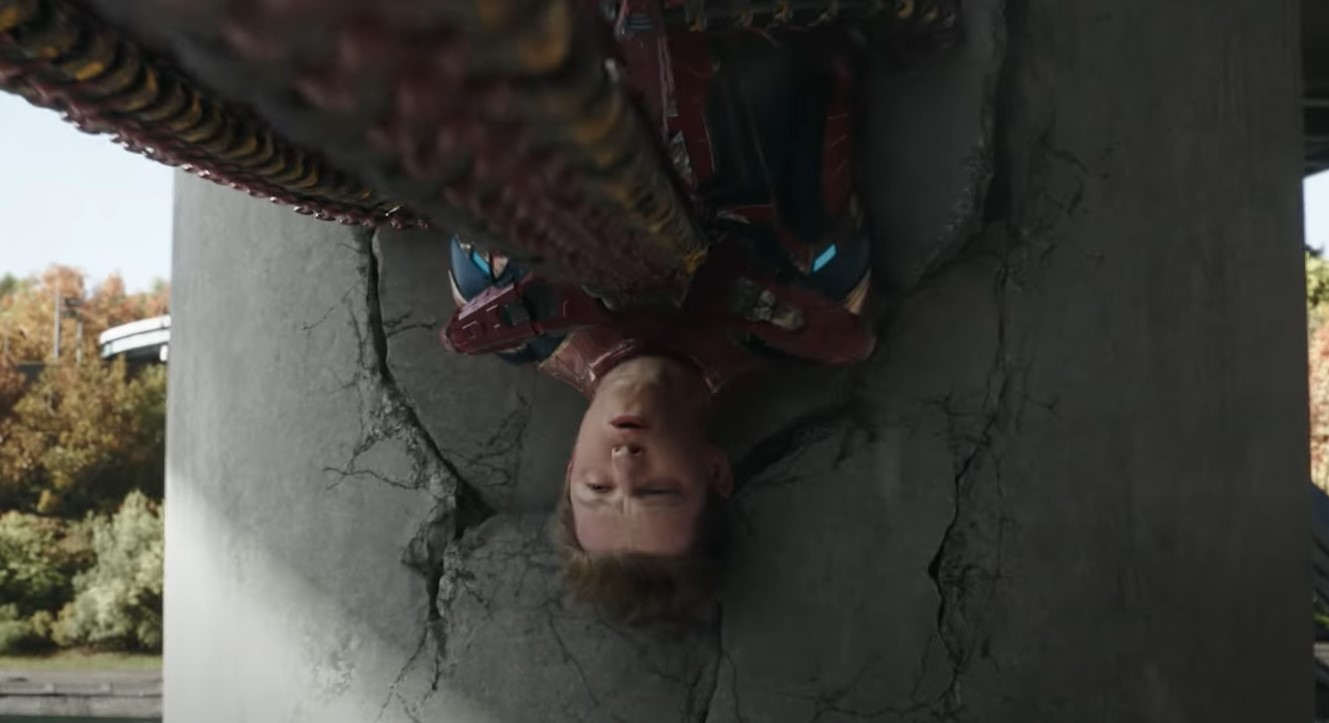 Every marketing photos for the movie majorly dealt around the highway battle sequence and this time around we get a better look at the scenes of the highway sequence. Here Otto Octavius follows the attack steps that we had seen him do in the photos and writes when he gets hold of Spider-Man, the hero reveals himself. Otto Octavius says, "You're not Peter Parker."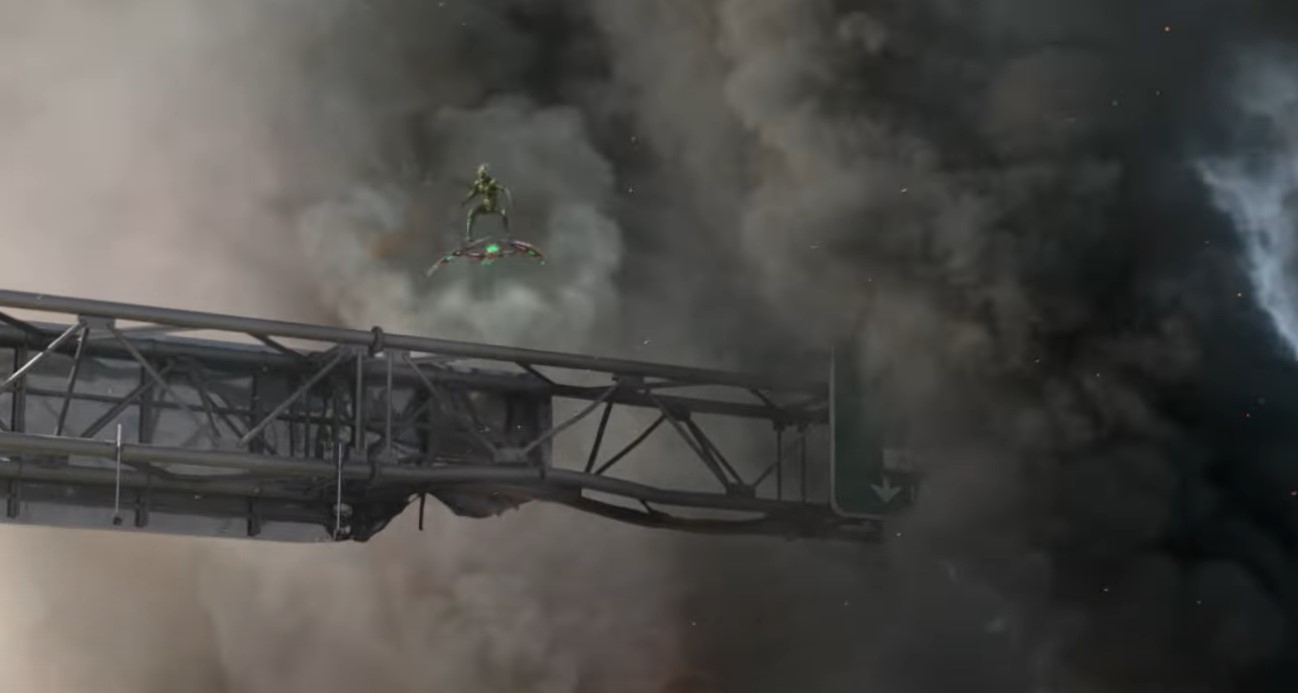 This confirms the fact that Otto Octavius will be coming from another universe and his character will be continuity of his own world that belonged to the original Sam Raimi Spider-Man trilogy. We also got to get a proper look at Green Goblin who might appear in the Highway Battle sequence only. Doctor Strange's involvement in the events that ensue is a bit more clear this time as it is obvious that he has gone a bit too far with his spells and things are out of his control now. He does explain, "We started getting some visitors from every universe."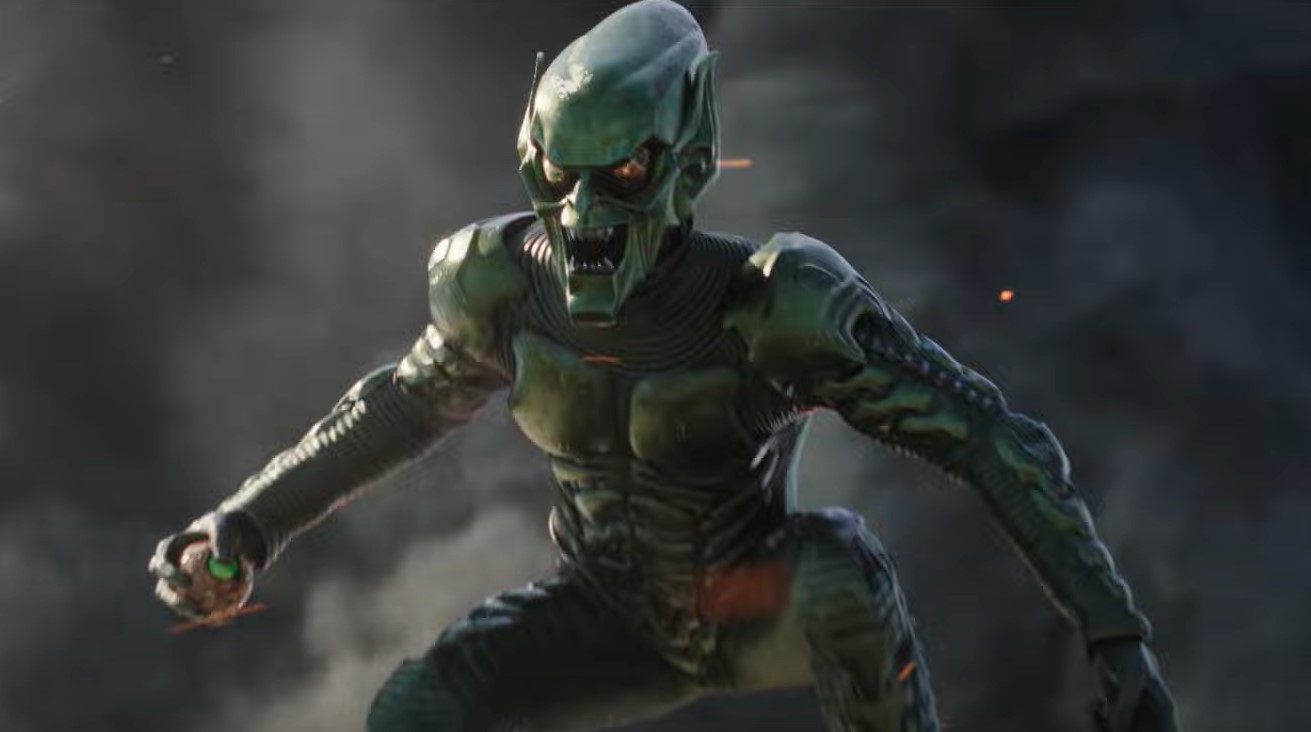 Green Goblin's costume appears to be exactly like the way we saw Willem Dafoe in the Sam Raimi Spider-Man movies. While we don't actually get to see him take off the mask and reveal himself but the voice of the character does seem to resemble the original actor a lot. This extends the highway battle sequence and we might see him battle out Tom Holland's Spider-Man out on the highway too.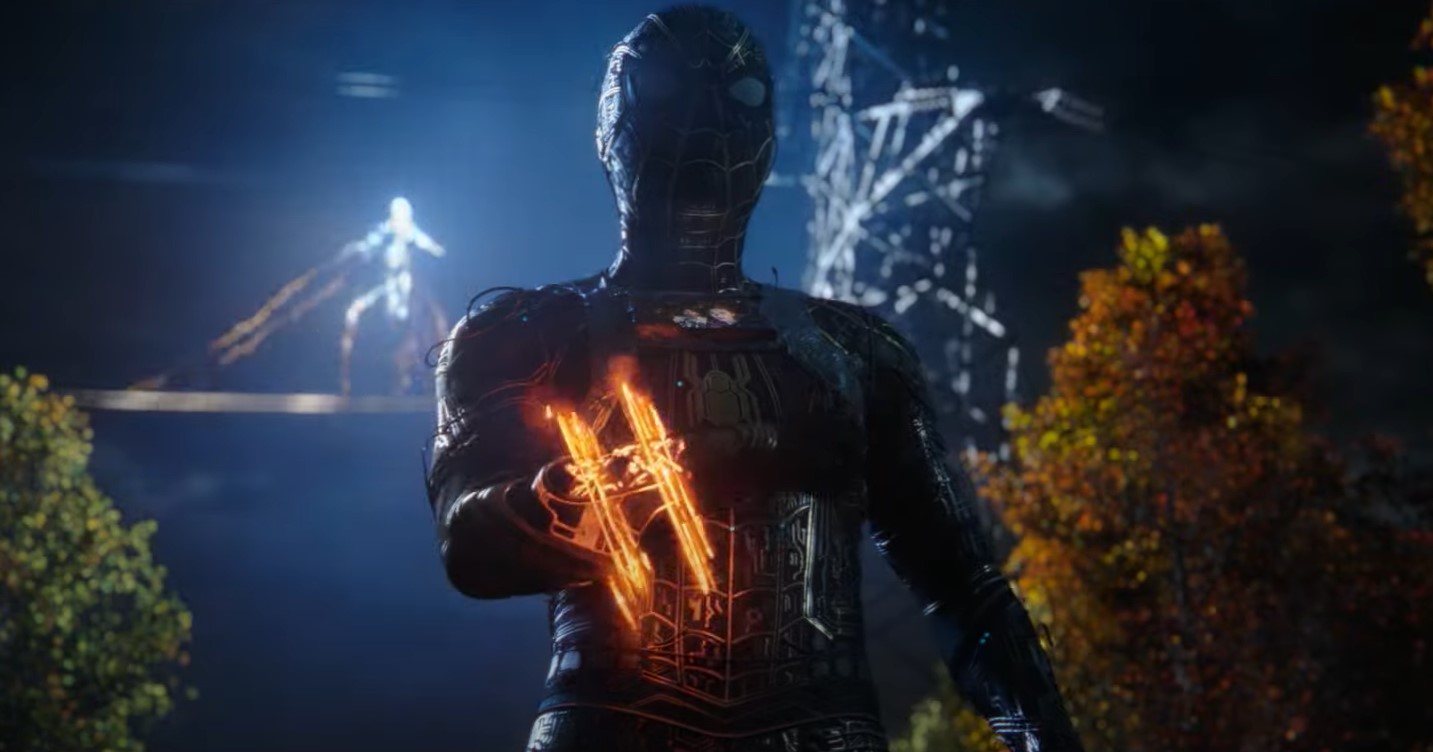 In a scene that might actually end up introducing Jamie Foxx's Electro to the mix, we get a glance at the Golden Spider-Man suit that will actually have some Doctor Strange wizardry as a part of it. This scene is the very moment from the original trailer that led us to believe and confirm that Electro will be a part of the movie. This will be one of the various moments from the movie where Spider-Man is trying to take over each and every villain who is popping up from different universes.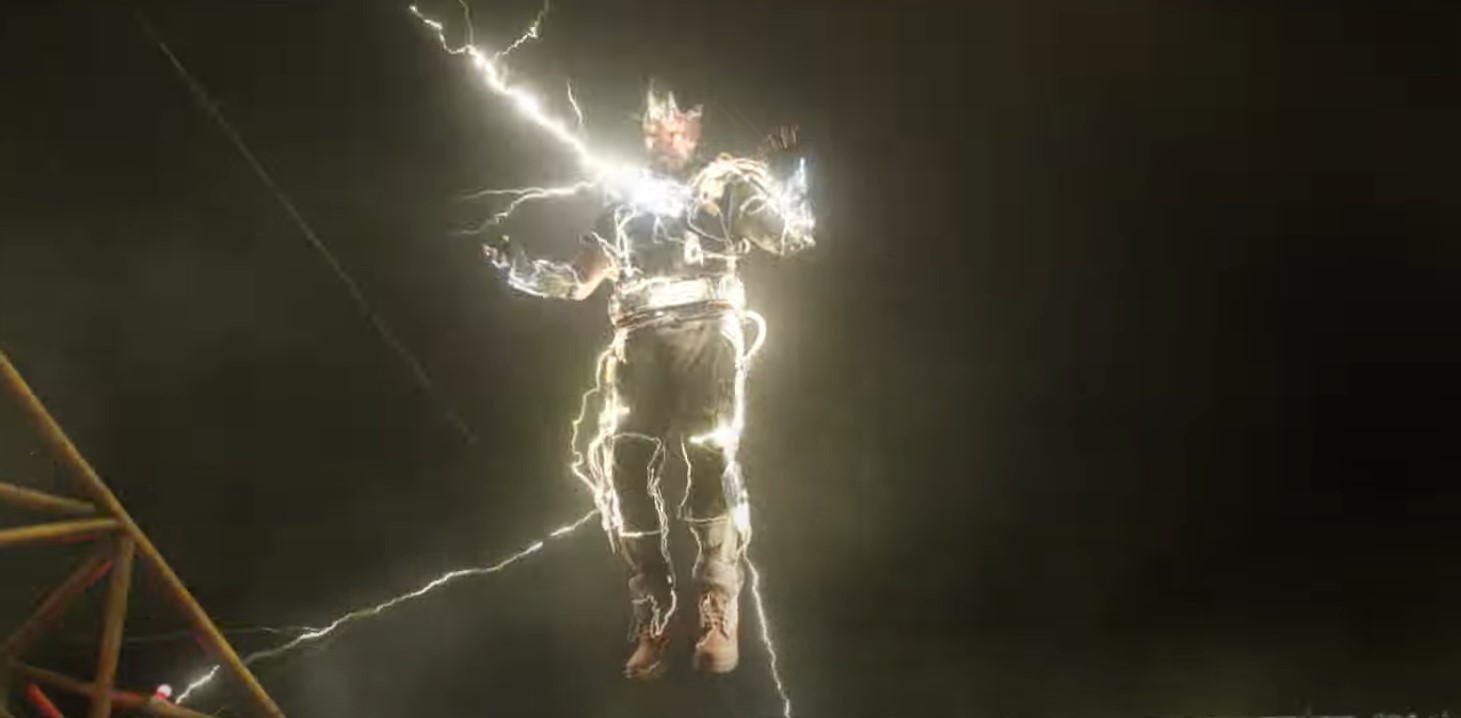 We get a proper look at Jamie Foxx's Electro and it seems that they have gone for a much more comic book accurate look this time. This appearance has the facial electro costume-like features that were a part of the costume in the cartoons and comic books. One thing is confirmed and that is the fact that each of these villains is dead in their original universe and that Spider-Man will have a proper fight with Doctor Strange too as he would want to get these villains out and help them.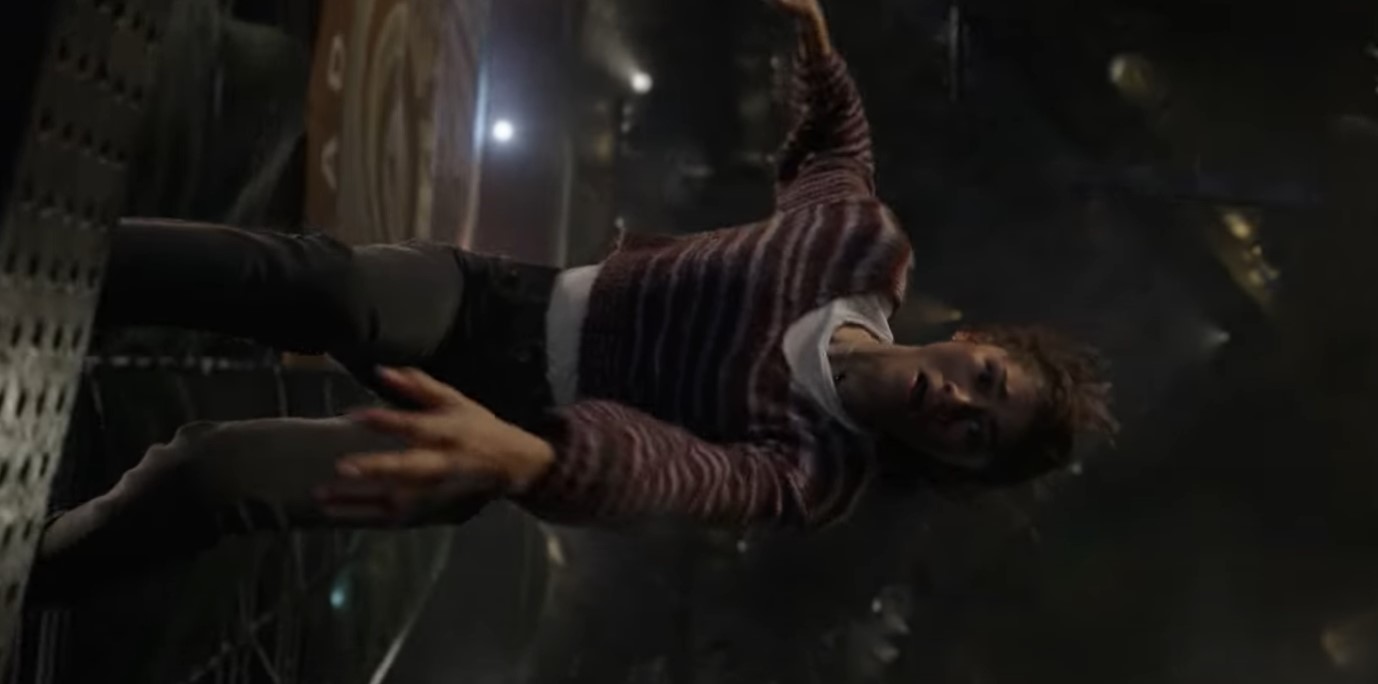 Another scene resembles something we have seen in both the past interpretations of Spider-Man and this involves MJ falling from a height and Spider-Man jumping in to save her. This was seen in The Amazing Spider-Man 2 when Emma Stone's Gwen Stacy falls and that follows with her death. At the same time, this moment was also witnessed in Spider-Man 1 where we had seen Kirsten Dunst's Mary Jane see a somewhat similar treatment in the hands of Green Goblin even though Tobey Maguire's Spider-Man ends up saving her.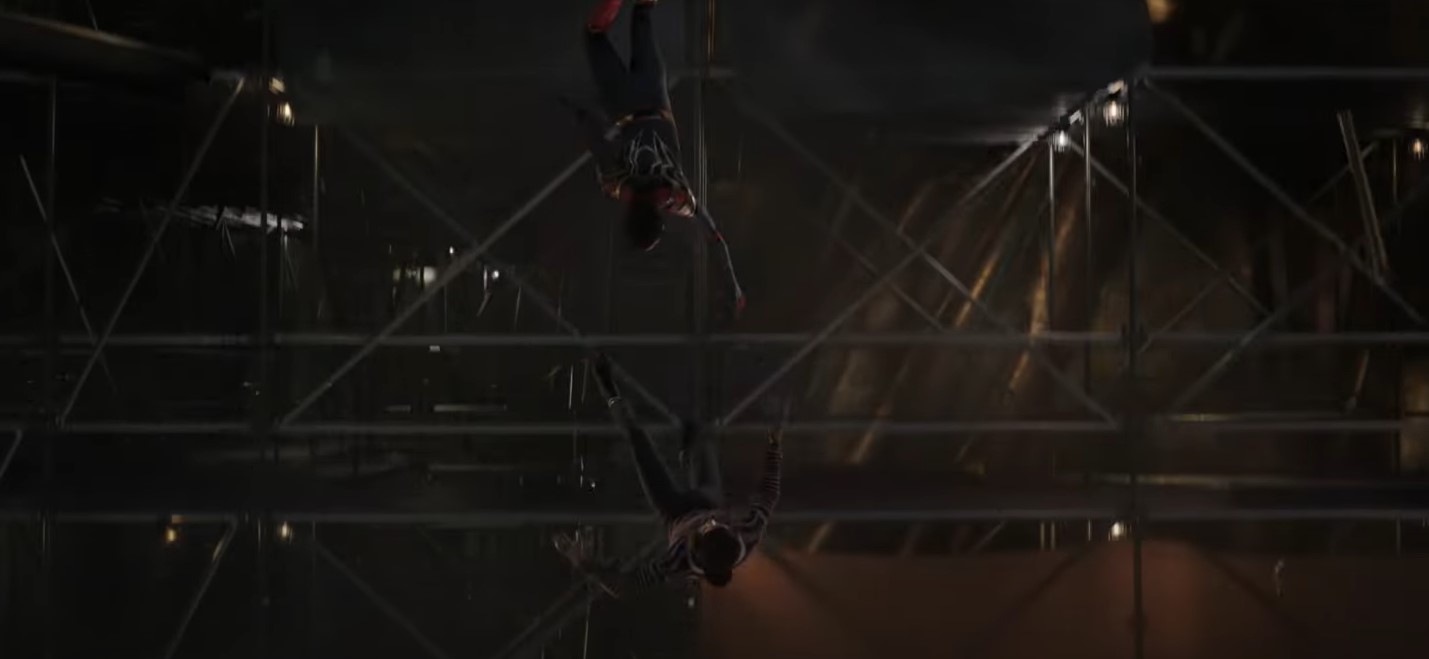 This will probably be a very crucial part of the movie because over the last few Spider-Man events we have clearly seen the relationship between Zendaya's MJ and Tom Holland's Peter Parker grow. There is a chance that this might be the very emotional ending that the actors were suggesting the movie might have or there is a chance that it might actually lead to something else entirely.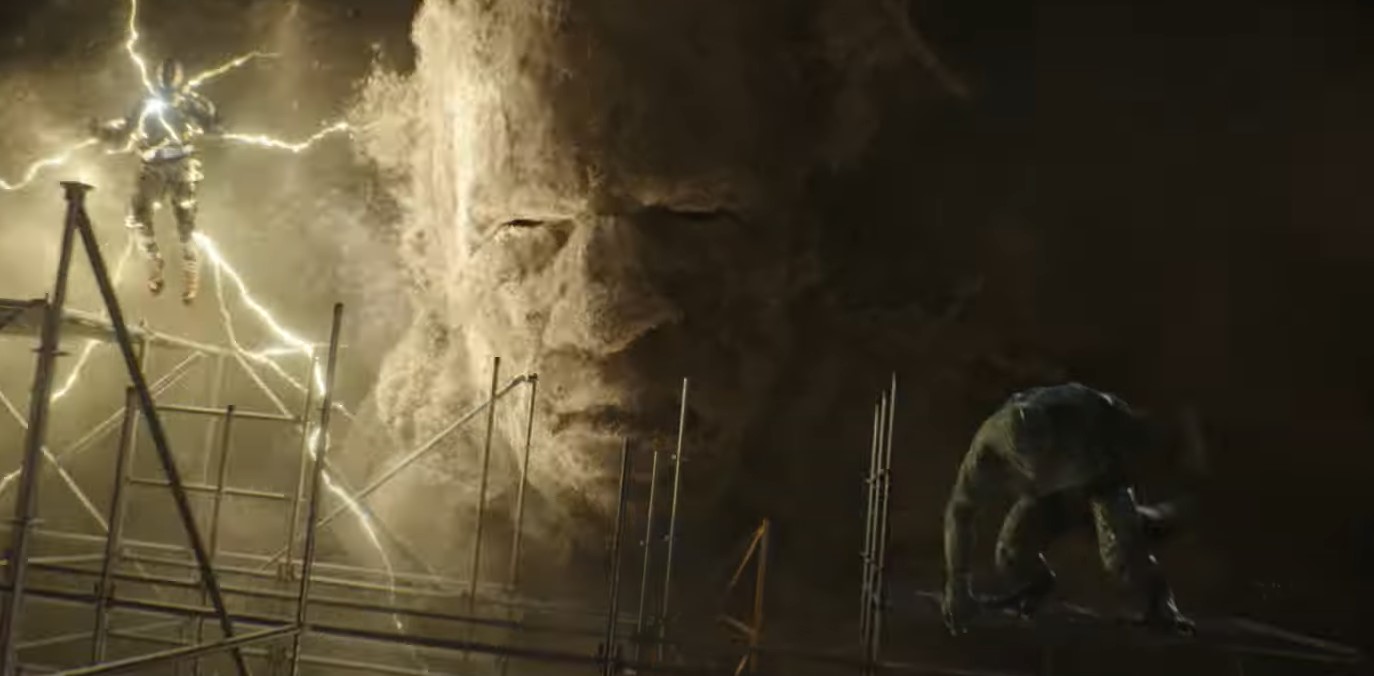 We finally got a chance to look at all the villains together in the movie other than Alfred Molina's Doc Ock and Green Goblin. This scene included Sandman, Electro, and the Lizard. It is still not known if the original actors for these characters in the previous Spider-Man movies will be reprising their roles even though the appearance of the characters looks to be the same. Rhys Ifans and Thomas Haden Church have actually joined the MCU and this scene is the very indication of that.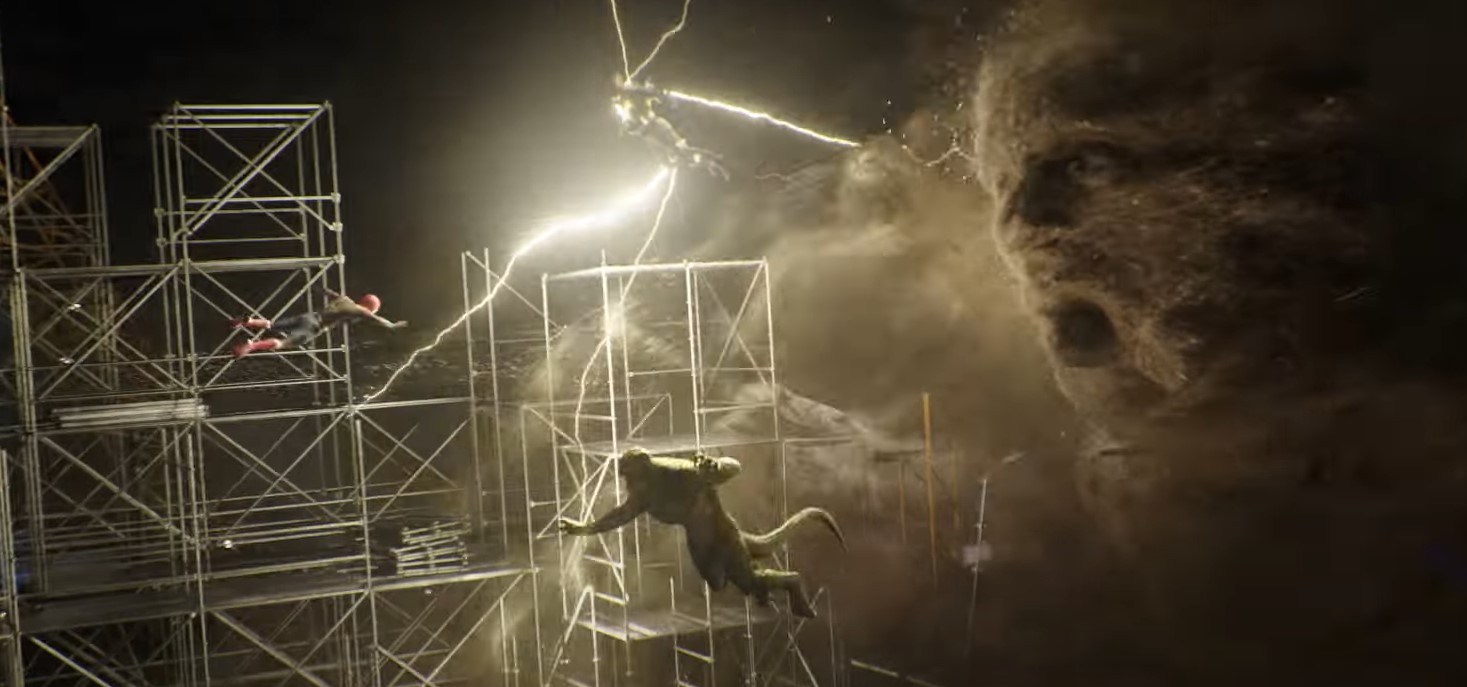 In a very essential scene that clearly takes place around the Statue of Liberty, we get to see Tom Holland's Spider-Man head straight into battle with the three villains we had just described. What one might notice though is the fact that each villain is looking at completely different sides and only one Villain i.e. Sandman seems to be headed for Tom Holland's Spider-Man. This might mean that Marvel intentionally digitally removed the other Spider-Men of Tobey Maguire and Andrew Garfield from the scene so that it would be a surprise for the fans in the movie.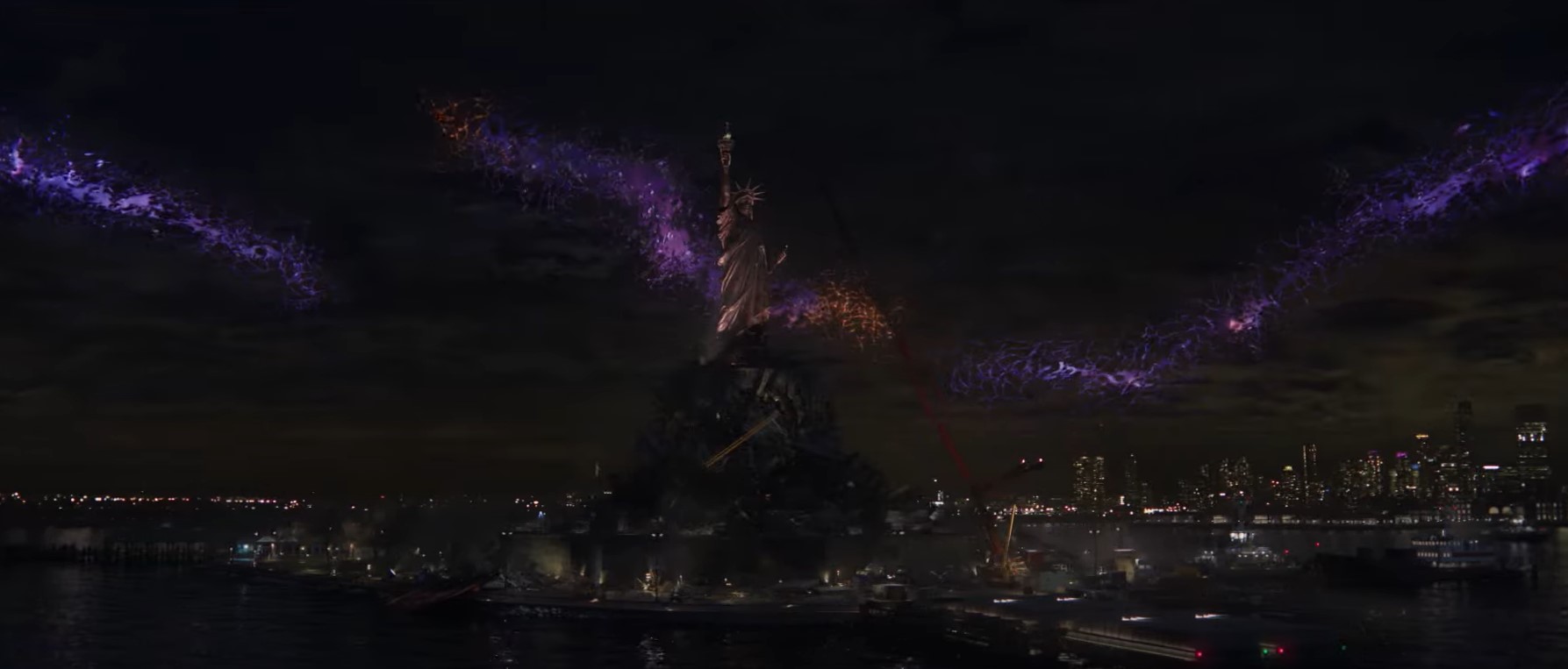 In another scene that takes place around the Statue of Liberty, we see the reality cracking up and Doctor Strange announces that he can't stop them from coming and this might actually be the entry of the other Spider-Men into the universe. Or this might simply be the entry of some other bigger threat besides the 6 villains we saw in the trailer. Yes, there are 6, not 5!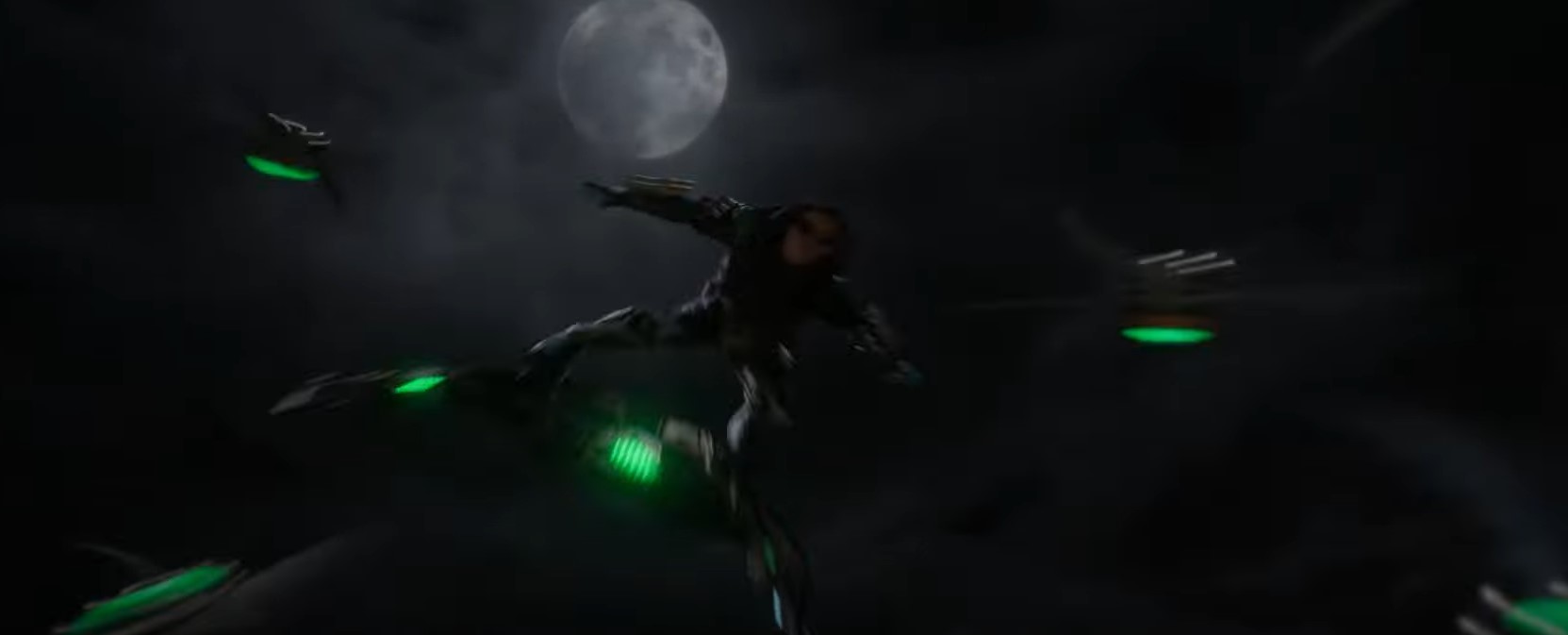 Other than the villains we discussed here, another character makes a very blink and you will miss appearance in the trailer. He also seems to be wearing the Green Goblin attire, but a more advanced one. This could be Harry Osborn from either The Amazing Spider-Man movies or the Sam Raimi Spider-Man movies. Although, the appearance is a bit too much like James Franco's Harry Osborn from the Sam Raimi trilogy. So my money is on him!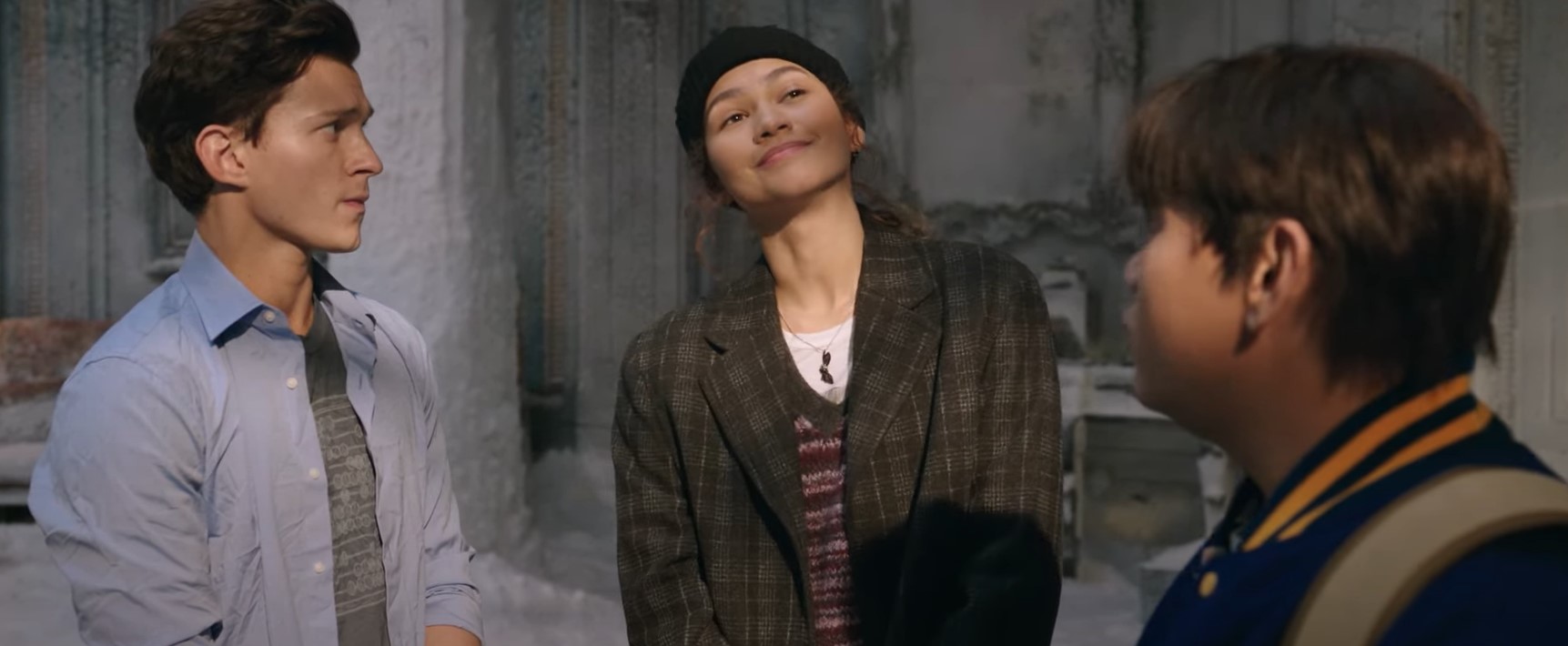 This time around we will get to see a lot more of MJ and Jacob Batalon's Ned Leeds. They might help out Peter Parker and Doctor Strange into removing the chaos that he has ensued. The movie will surely have a lot for Spider-Man to take alone and he will need as much help as he can get and these characters might be the biggest help he needs. Fans will feel bad that we still didn't get to see the other Spider-Man actors making it into the trailer but everything else from the trailer clearly indicates that they might actually end up appearing.
Spider-Man: No Way Home will be released in theatres worldwide on December 17. It stars Tom Holland, Zendaya, Jacob Batalon, Tony Revolori, Martin Starr, J.B. Smoove, Marisa Tomei, J.K. Simmons, Jon Favreau, Alfred Molina, Jamie Foxx, Rhys Ifans, Thomas Haden Church and possibly, the previous two Spider-Men.
Follow us on Facebook, Instagram & Twitter for more content.
Also Watch: