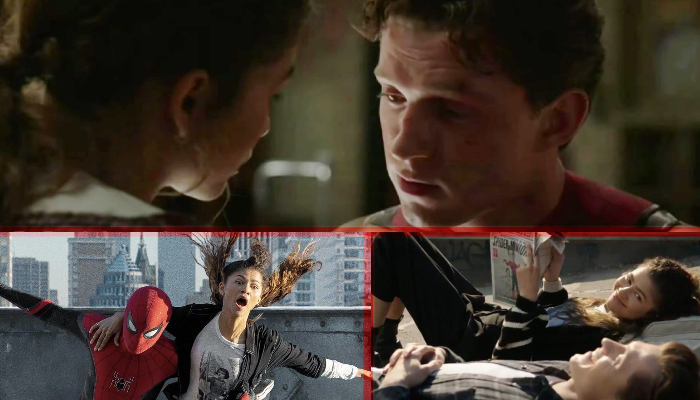 Marvel Entertainment and Sony Pictures' joint project has been the most awaited film since 2019's Avengers: Endgame. With MCU's Eternals out of the way, Marvel now focuses on their next project. With new clips and featurette arriving, the Studios make sure that their fans are at the edge of their seats. And now, we've got some new footage of Peter and MJ. Read on and watch the footage if you haven't seen it already.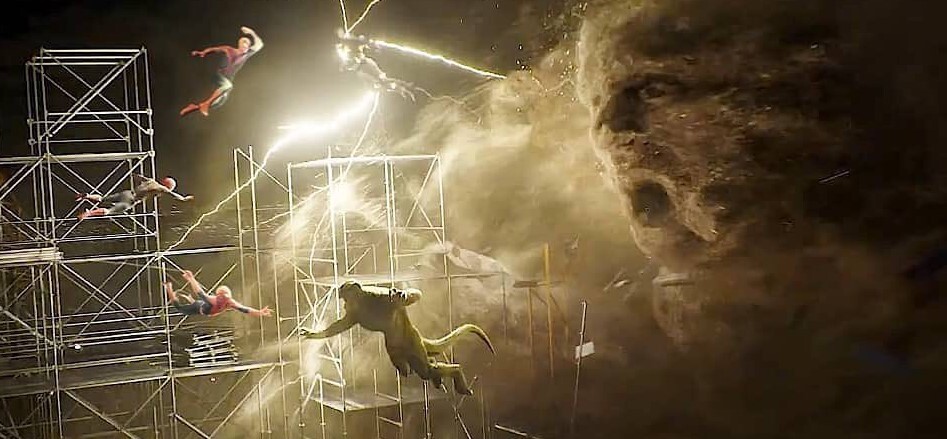 Spider-Man: No Way Home will be the newest addition in the Marvel Cinematic Universe. With all the older villains teaming up against our young superhero, the movie is going to be a blast. The movie picks up right where the prequel left the story where everyone now knows about the real identity of Spider-Man. With more and more problems piling up because of his identity, he tried to have Doctor Strange use the mystic arts for help. Strange agreed to help him but Peter botches the spell and splits open the Multiverse. Then the movie is all about the Spider-Man villains crossing over the bridge of Multiverse to wreak havoc in the MCU and Peter Parker rounding them up and sending them back to where they come from. Or at least, that's what Doctor Strange wants him to do, if you know what we mean.
New Footage of Peter and MJ
However, the movie is more than just action. From various leaks and updates, we know that this movie will be a little dark and emotional, rather than a movie with just awesome action. With Peter's identity revealed to the world, his relationship with his friends, family and especially, MJ, will be a little complicated. and this new clip gives us a hint at these problems between Peter and MJ.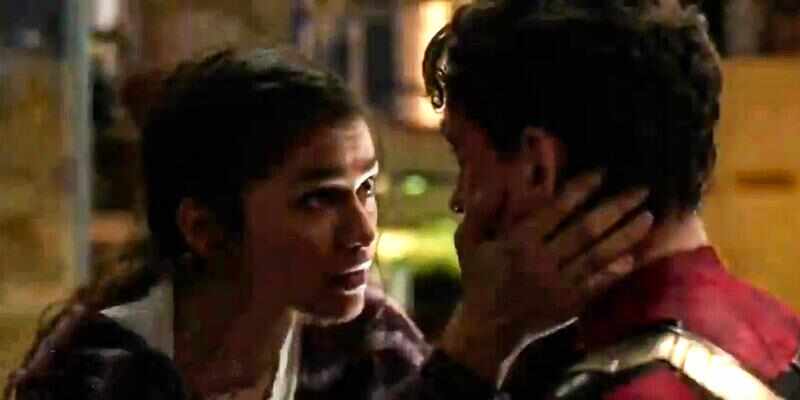 The Twitter user posted this new 30-second clip and Petey-MJ stans just went crazy. For reference, their full conversation is given below:
MJ: "Where are we going?"

Peter: "I don't know. Your house?"

MJ: "No, my dad will kill you!"

Peter: "I thought he liked me."

MJ: "Yeah, well, not anymore."
Peter then discusses how he thinks that all of this is his fault.
Peter: "This is all my fault. I promise I'll fix this."

MJ: "We're gonna get through this."

Peter: "We're going to get through it together."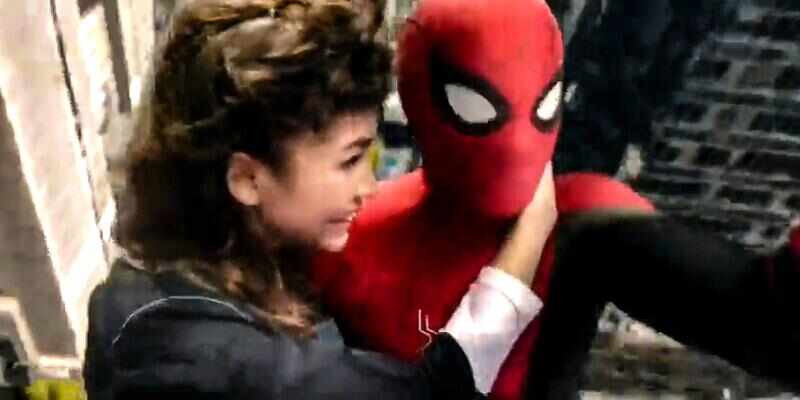 This gives us a glimpse at what we are going to witness in the theatres. The clip included shots of the couple running away from the mob, moments after Peter's identity was revealed. Also, it had the shot where they enter, what appears to be a courtroom, holding their hands. This just shows just how deep Peter is in this problem. And the worst part is, he blames himself for all that has happened to him and everyone he loved.
WILL PETER AND MJ GET A HAPPY ENDING?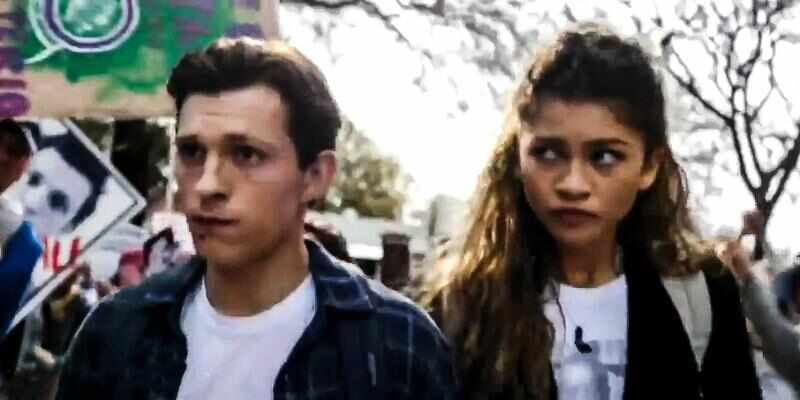 With all that we have seen so far, it is very difficult to predict whether the couple will get the ending they deserve. Their relationship had a pretty weird start but by the end of Far From Home, they worked things out and were in a sweet spot. But leaks have suggested that Peter will lose a loved one. And it is very hard not to think that MJ could die in this movie. Also, a scene where she is falling from a building can be seen in the official trailer of the movie. Peter has already experienced the deaths of his loved ones in his short term as a superhero and seeing him lose another is very heartbreaking. Although it will feel good to finally see Peter and MJ in a funny video call and holding hands in difficult times, just as fans wanted.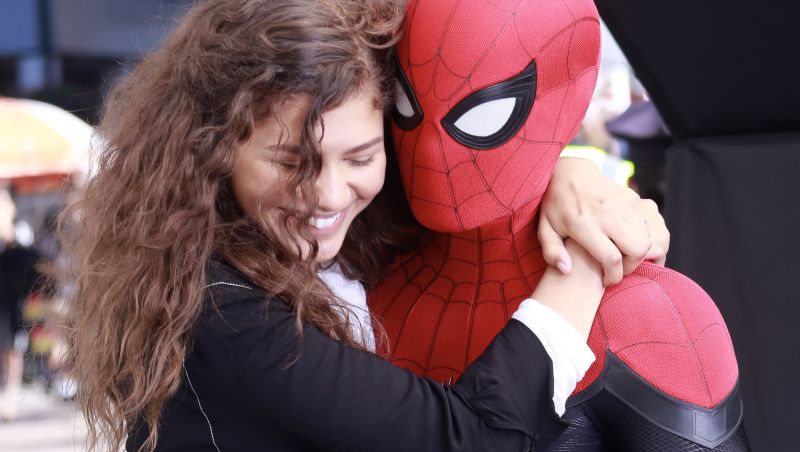 Spider-Man: No Way Home swings into theaters on December 17. It stars Tom Holland, Zendaya, Jacob Batalon, Tony Revolori, Martin Starr, J.B. Smoove, Marisa Tomei, J.K. Simmons, Jon Favreau, Alfred Molina, Jamie Foxx, Rhys Ifans, Thomas Haden Church, and possibly, the previous two Spider-Men.
Do you think that MJ will die in No Way Home? Let us know your thoughts in the comments.
Follow us on Facebook, Instagram & Twitter for more content.
Also Watch: