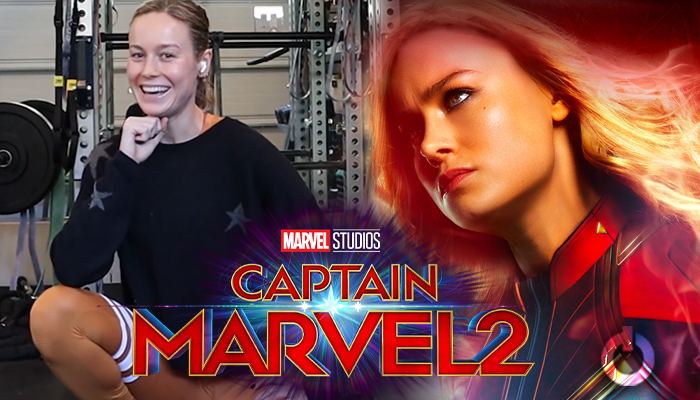 Captain Marvel 2 is definitely a hot topic at the moment. Captain Marvel performed rather marvelously at the box office and grossed over $1.12 billion at the box office. As a result, Marvel took no time and began with the sequel. The plot details are pretty much under the sheets right now. Marvel is trying their best to not ruin the surprise for Captain Marvel 2. But what we know is, that an adult version of Monica Rambeau (Teyonah Parris) and Ms. Marvel (Iman Vellani) will be coming to play their roles in the film. Oscar-winner Larson was officially announced as the MCU's Carol Danvers, aka Captain Marvel, in 2016.
In a new video posted on Twitter, Brie Larson shares a look at her Captain Marvel 2 training. She teases that this is the real beginning of her workout schedule to prepare for the MCU sequel. Larson is coached virtually by a personal trainer and is working out in her new home gym for Captain Marvel 2's training sessions. Check out the video below:
https://twitter.com/brielarson/status/1377703283263897600
It is still to be confirmed when Captain Marvel 2 will start filming, but it seems like it will be soon.  In a new video shared to her YouTube channel, Larson revealed she recently set up a home gym for her Captain Marvel 2 training. Teyonah Parris has teased that Captain Marvel may have 3 different MCU superheroes. December's Disney Investor Day brought the news that Carol will be joined by Kamala Khan (Iman Vellani), aka Ms. Marvel, and Monica Rambeau (Parris) for Captain Marvel 2, creating a trio fan are excited to see.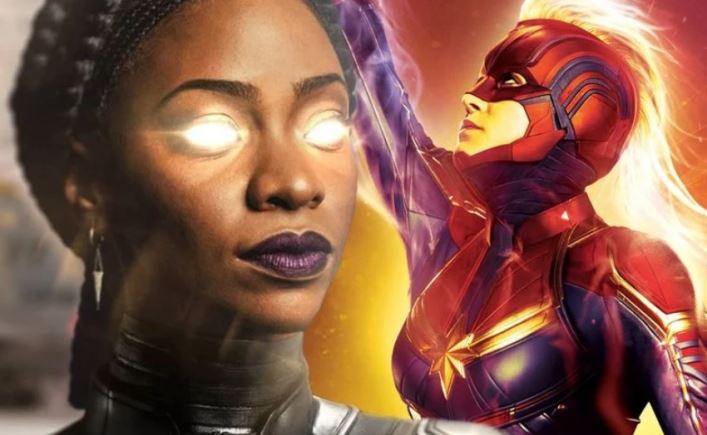 Brie Larson has always been seeing pushing her limits. She is one of the most decorated actors of the Marvel Cinematic Universe. She trained relentlessly in preparation for shooting Avengers: Endgame and Captain Marvel. Nothing has stopped her from sharing her progress videos. In a subtle way, it's good of her to update her fans about her progress.

Parris will be in Captain Marvel 2 has also inspired a lot of questions, and the actress was only too happy to share her excitement for the project. Though she couldn't share much, she did tease the three superheroes who will seemingly team up in the film, she said,
"I  am excited, just as an actress, to join Brie and Iman and see what putting these three superheroes together — the Carol Danvers Captain Marvel, Ms. Marvel, and Monica Rambeau — [to see] what will happen in that film. But the rest- we're just going to have to wait a few weeks before we can really talk about it."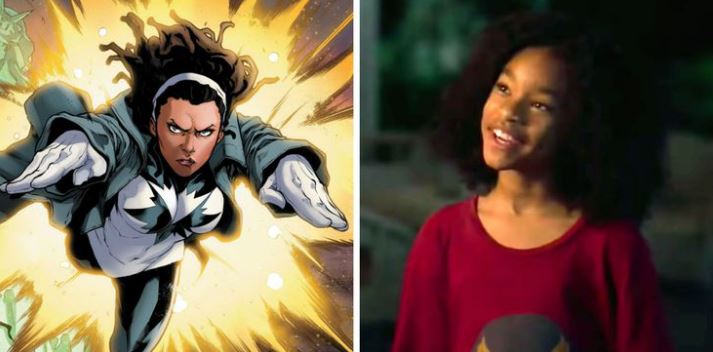 Zawe Ashton (Velvet Buzzsaw) will reportedly play the villain opposite Brie Larson's Carol Danvers in Marvel Studios' Captain Marvel 2. According to Deadline, the villain that Ashton will portray is currently unknown, though she will reportedly be the main villain of Captain Marvel 2. Disney and Marvel Studios declined to comment on the casting. Candyman Director Nia DaCosta will helm the upcoming Marvel Cinematic Universe sequel. DaCosta recently completed work on the highly anticipated Candyman reboot, which she wrote and directed. WandaVision story editor Megan McDonnell wrote the script, which will feature other Marvel heroes such as Ms. Marvel and WandaVision's Monica Rambeau.
With this glimpse at Captain Marvel 2 training process, this could be a good sign that Larson will provide plenty of updates. Some of her previous training videos showed her pushing a car, so it will be fun to see what the star does now to up the ante for the sequel. The first we saw of Monica Rambeau was in Captain Marvel, as an 11-years-old girl, who is close to Carol Danvers, and her mother, Maria Rambeau of course. Fast-forward to WandaVision, Maria has passed away. The grief of losing her mother is all part of what excites Parris, as the complexity of Monica is beginning to shine through. After WandaVision, Parris joins Larson and Ms. Marvel star Man Vellani as a part of a superhero trio in Captain Marvel 2. Monica's "Aunt Carol" — Carol Danvers (Brie Larson), the cosmic superhero called Captain Marvel — became one of the most powerful beings in the universe when an alien weapon exposed her to the cosmic energy of the Tesseract, one of the six Infinity Stones.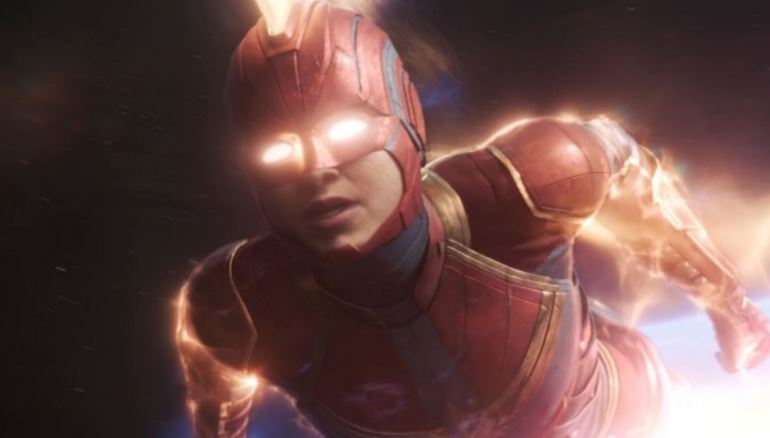 Directed by Nia DaCosta and written by Megan McDonnell, Captain Marvel 2 stars Brie Larson as Carol Danvers, Iman Vellani as Ms. Marvel, and Teyonah Parris as Monica Rambeau. The film arrives in theaters on Nov. 11, 2022.