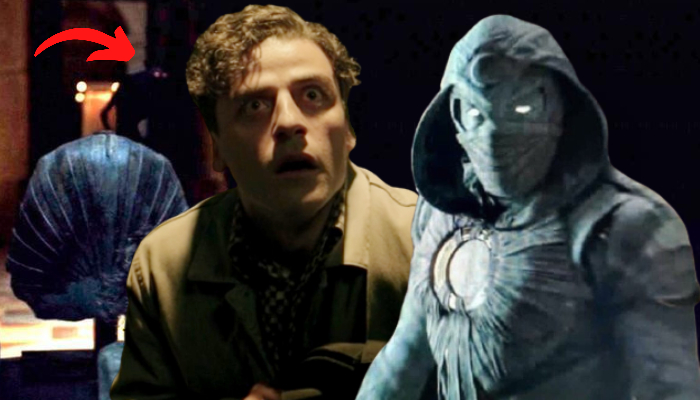 Marvel has completely established itself in the world of TV series when transitioning to this new format this year. It started this year with WandaVision and fans completely accepted this new format of giving us stories from the Marvel Cinematic Universe. These shows are giving us an opportunity to get a look at the characters in a much deeper way. At the same time, Marvel is using this format as a means of introducing completely fresh characters into the MCU. One of these shows is the upcoming Moon Knight series which just revealed its trailer during the Disney+ Day event. A newly discovered detail from the Moon Knight teaser reveals a scary villain who might be after Oscar Isaac's Marc Spector.
Moon Knight
Kevin Feige announced Moon Knight along with two other shows for Marvel Studios during the D23 Expo in 2019. Fans were excited to see how the character might appear in the series considering he is a favorite of all the comic fans. Oscar Isaac was cast in the role of the protagonist Marc Spector and this had fans excited to get a glance at the character.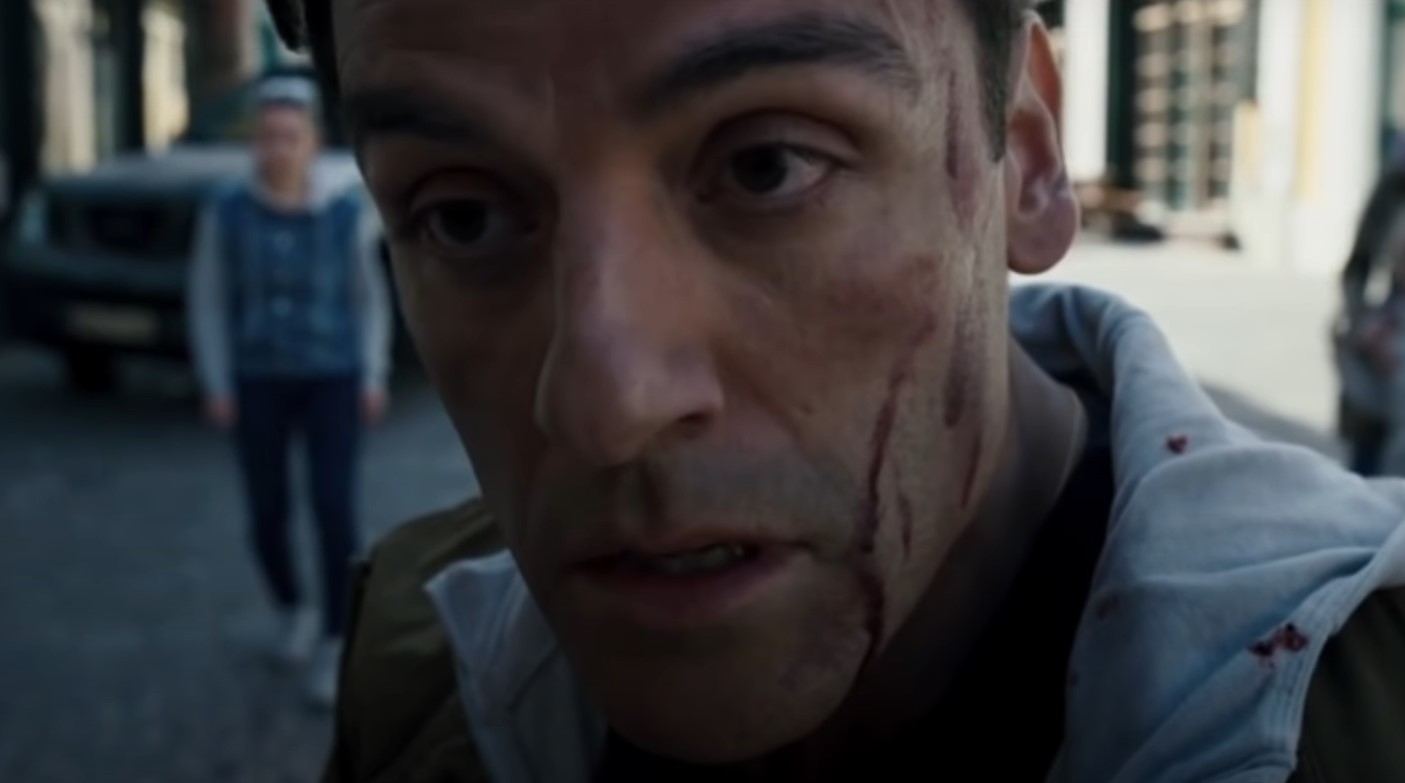 The actor was himself excited about the project and he said:
Speaking with Kevin [Feige], I told him I'm going to come in with these big ideas, and if you don't like them, that's fair. And immediately, we saw it all. I found so much room to do things that I've never done before and had been curious about and wanting to do. I could not wait to get to set, and it was the biggest workload I've ever had in my career and most challenging; by the sheer amount of stuff we had to do in eight months, and even yet, I couldn't wait to get to set and work.
Recently we got our first glance at the series during the Disney+ Day event and even though it didn't reveal much detail we did get some idea about the series.
Moon Knight Teaser Reveals A Scary Villain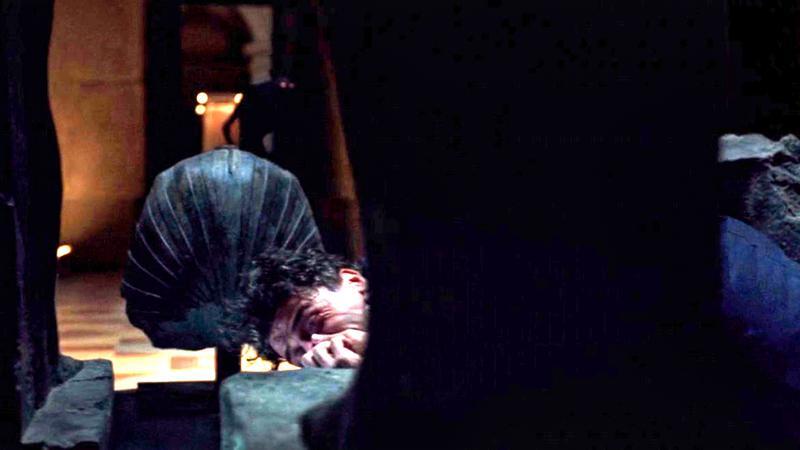 It seems that while the trailer was only a couple of seconds long shots from what we will actually end up seeing but there seems to be something present in the background of one of the shots in the series. There has been no announcement about the antagonist for the series but there is a chance that this very small moment might be indicative of what we might end up getting.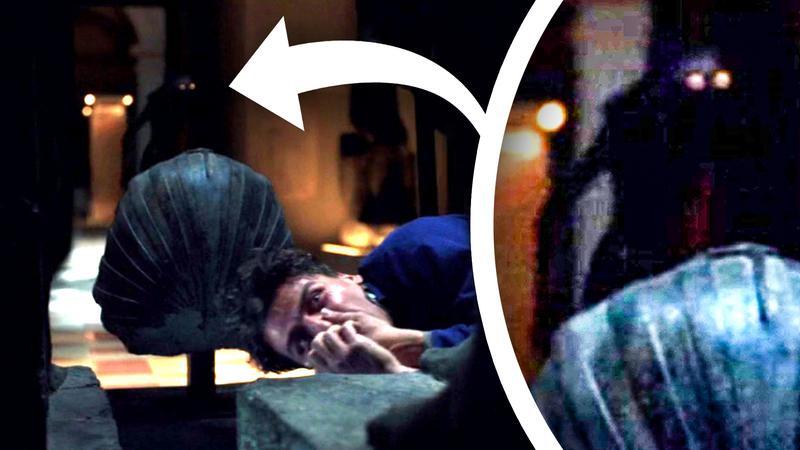 The scene shows Oscar Isaac cowering with fear as we see a figure behind him wandering into the room. Based on the position of this villain it is fairly obvious that the character is about six feet tall and has glowing eyes and along with that might have elongated features. These features might include a narrow waist, broad shoulders, long arms, and unnaturally long neck.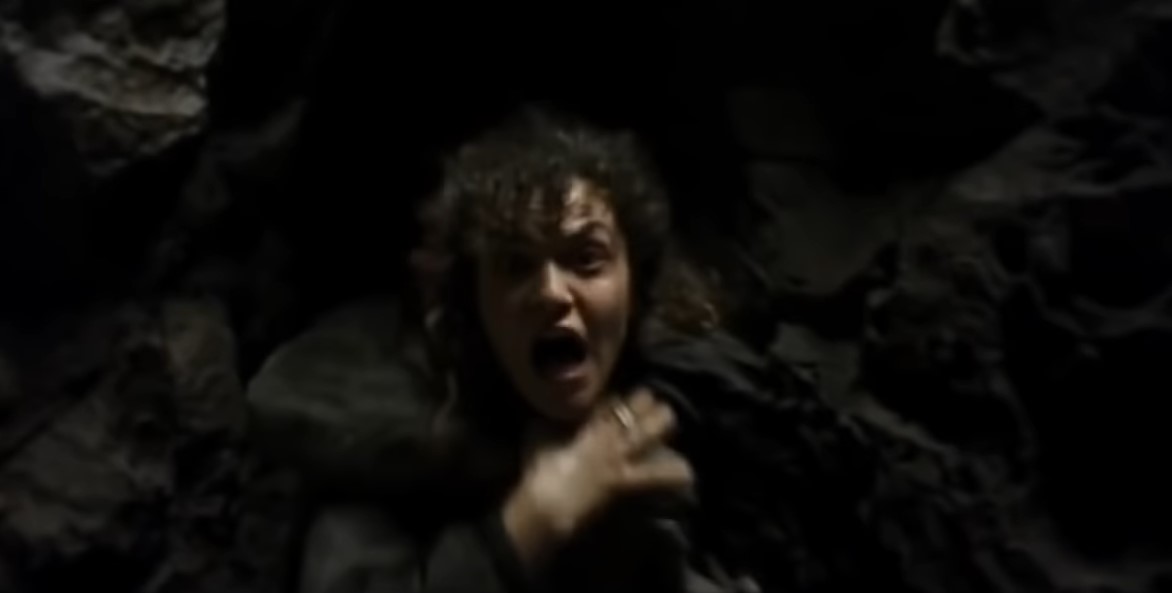 Fans have been wondering if this is the creature that pulls back May Calamaway's character in what seems to be the dark cave. The scene gives us a glance at the blackened hand that seems to be decayed and a golden arm bracelet on it. But the arm doesn't seem to be as long as the one we saw in the shot before.
What Could This Be?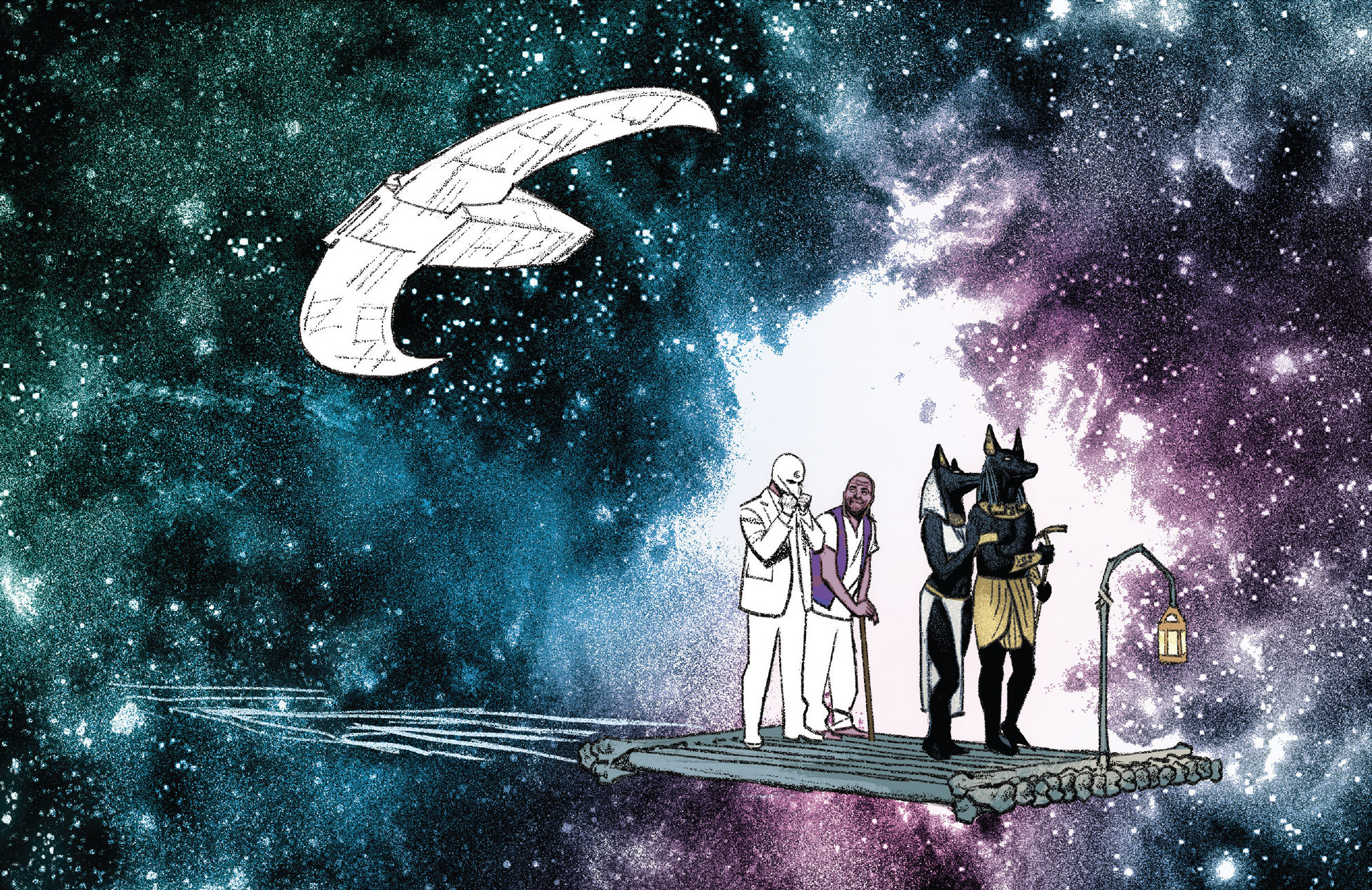 There is a major chance that this could be Anubis or some other servant of the Egyptian god of death if we take the gold bracelet into consideration. The synopsis clearly indicates that there will be certain gods present in the series with the backdrop of Egypt. But this is only for the character who seems to be attacking May Calamawy.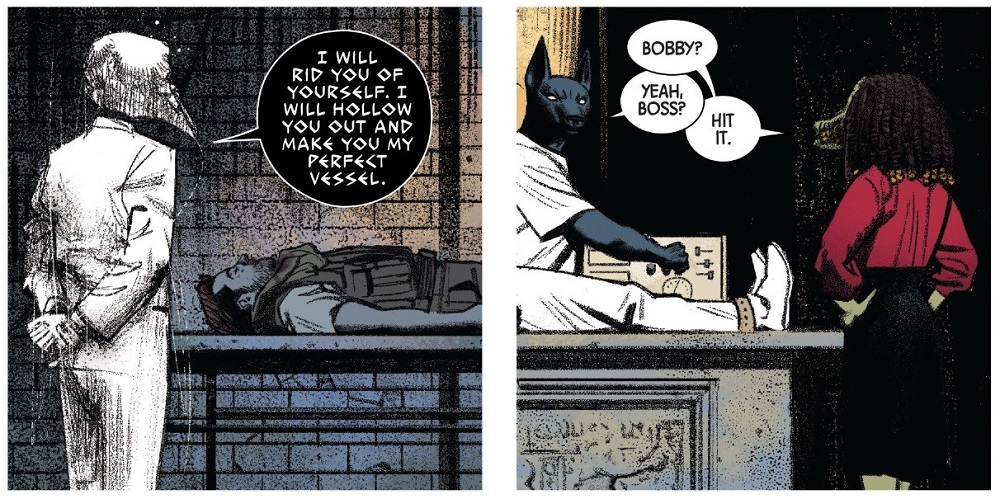 The character that we got to see lingering behind Marc Spector might actually be Khonshu who in the comics takes different forms in order to strike fear on him. Fans could clearly see that Spector was looking at a statue of Khonshu during the scene. There is a chance that this entire scene could be some sort of nightmare that Khonshu is making Marc Spector experience.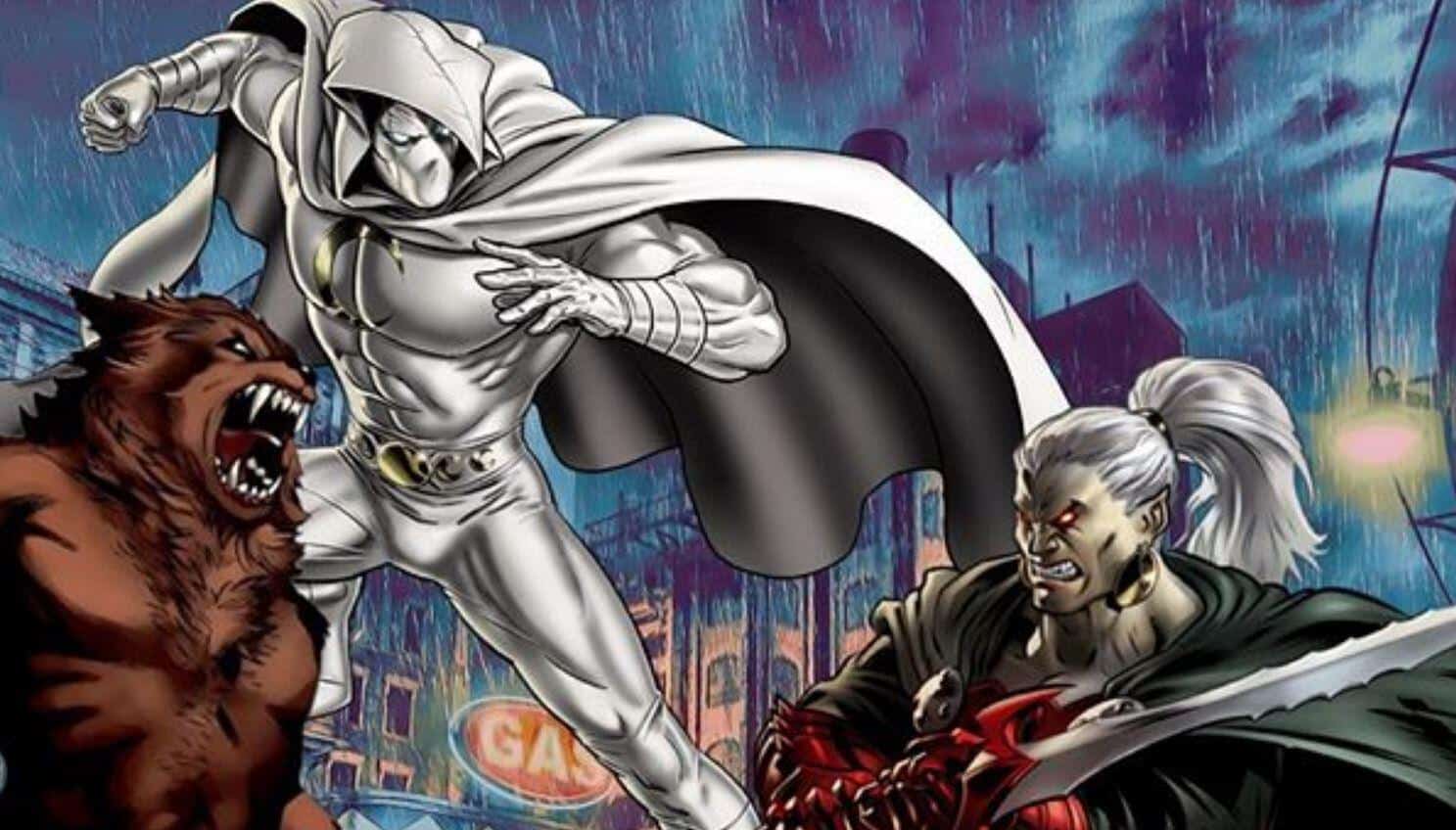 There have also been rumors that Werewolf By Night and Dracula might end up appearing in the series amongst the various other suspected cameos. While the casting for Werewolf By Night was just recently announced but this could have actually been done early and thus similar to Blade in Eternals we might get an early look at the characters. Fans will only get to see how Ethan Hawke's character appears in the series and what sort of antagonists he might play next year.
We got an official synopsis for the series:
Get a first look at "Moon Knight," a new globetrotting action-adventure series featuring a complex vigilante who suffers from dissociative identity disorder. The multiple identities who live inside him find themselves thrust into a deadly war of the gods against the backdrop of modern and ancient Egypt. "Moon Knight" is directed by executive producer Mohamed Diab; Jeremy Slater is head writer. The series is coming to Disney+ in 2022.
Follow us on Facebook, Instagram & Twitter for more content.
Also Watch: