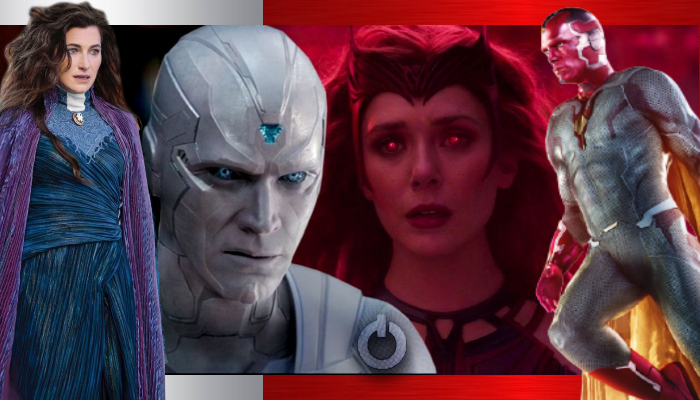 WandaVision premiered in January on Disney+ and Marvel hasn't been the same since then. The show heavily revolved around Wanda's grief and past trauma. Elizabeth Olsen's Wanda Maximoff made her debut in Avengers: Age of Ultron. After 6 years in the MCU, she was finally introduced as the Scarlet Witch in the show. Even after months, the show is still pretty much in talks, thanks to its extreme popularity. Speaking on that, we have recently seen a new WandaVision concept art that reveals new details about the climactic battle between Wanda, Vision, Agatha, and White Vision. Check it out!
WandaVision Concept Art Reveals New Final Battle Details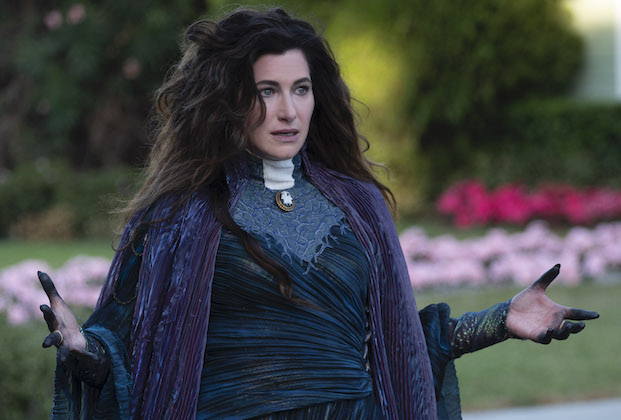 One of the many exciting features of the show was the final battle between Wanda and Agatha as the former finally became the Scarlet Witch. But it could have been way different. Anthony Francisco is a Senior Visual Development Artist at Marvel Studios. He posted a keyframe painting for the final episode which features Wanda, Vision, Agatha, and White Vision. Check out the image below: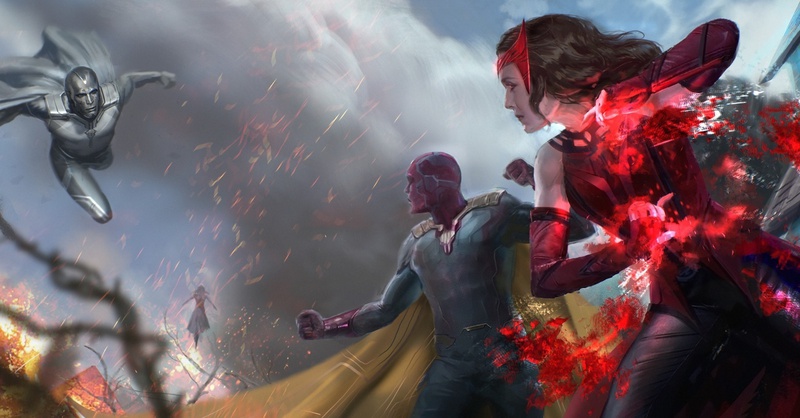 The image has a lot of details one can feast on. First, it shows a tag-team sort of a match-up. It features Wanda and Vision going up against Agatha and White Vision. Agatha is in the background in silhouette. Around her, we can see vines that are similar to the ones in her basement. It looks like the idea was dropped in the development stage. It also tells us that the battle happens after Vision saves Wanda from White Vision. It's different from the original as Wanda and Vision fought their respective enemies.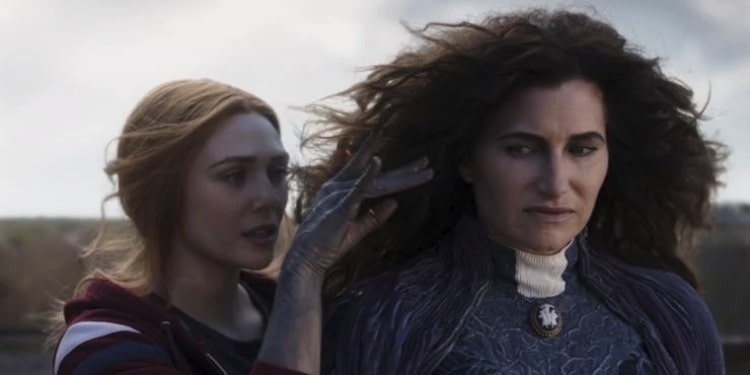 One key detail that stands out is Wanda's attire. Originally, White Vision was long gone before Wanda transformed into Scarlet Witch. This suggests that we could have seen more of Wanda's Scarlet Witch and even see her in action against White Vision. In the show, we saw the prophecy come true as Wanda finally became the Scarlet Witch in the end moments of the battle. Throughout her fight with Agatha, she wore a casual outfit.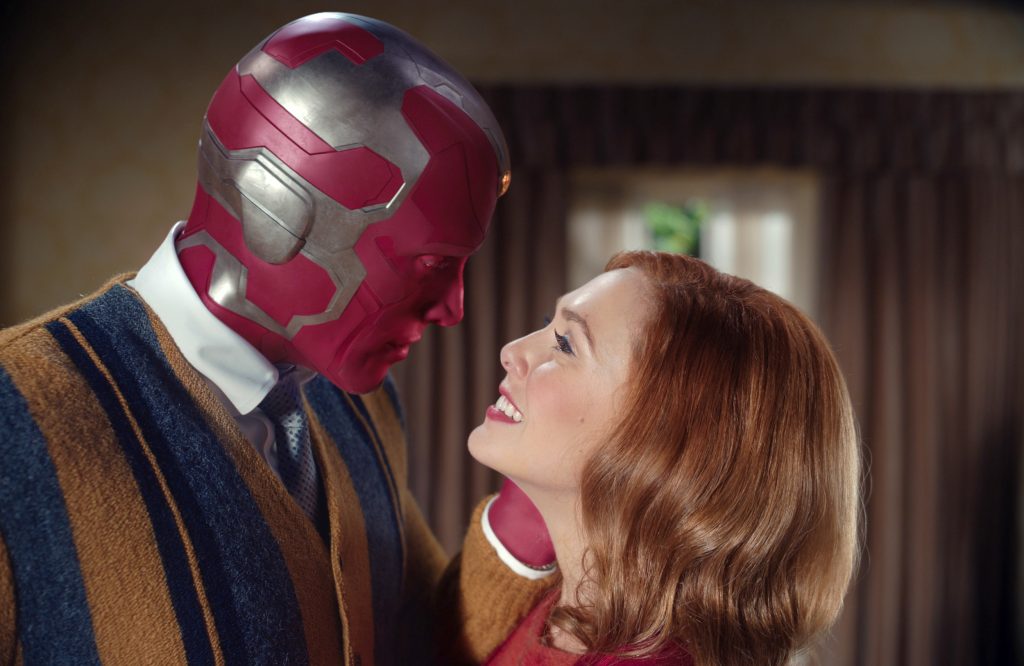 WandaVision is streaming on Disney+. Would you have liked this new WandaVision concept art in live-action instead of the final battle that we got? Let us know in the comments.
Wanda and probably even Agatha will return in Doctor Strange in the Multiverse of Madness which is releasing on March 25, 2022.
Besides that, MCU's upcoming roster includes Shang-Chi and the Legend of the Ten Rings, Eternals, Spider-Man: No Way Home, Doctor Strange in the Multiverse of Madness, Thor: Love and Thunder, Black Panther: Wakanda Forever, The Marvels, Ant-Man and the Wasp: Quantumania, Fantastic Four, Guardians of the Galaxy Vol. 3, Deadpool 3, and Blade. We've also got several MCU shows for Disney Plus including Loki, What if…?, Hawkeye, Ms. Marvel, Moon Knight, She-Hulk, Secret Invasion, Ironheart, I am Groot, Armor Wars, Echo, Wakanda, and Okoye.
Follow us on Facebook, Instagram & Twitter for more content.
Also Watch: