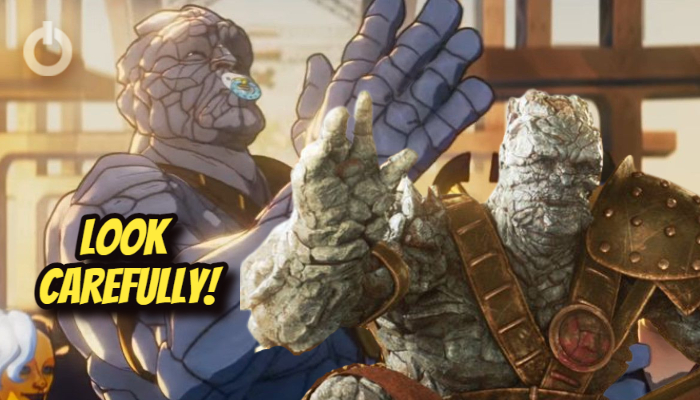 Thor: Ragnarok was one of the best movies to grace the cinema screen in the past few years. The light-hearted banter brought to the screen through the improvisational nature of Taika Waititi's script really changed the movie into something different. The previous entries in the franchise never felt quite as natural as this one. One of the favorite characters introduced in the movie was Korg. A stone warrior with a sense of eternal optimism. His banter made him a star amidst the Grimm environment and premise of Ragnarok. Korg returns in the 8th episode ofWhat If…?. But it seems What If made a mistake with the character.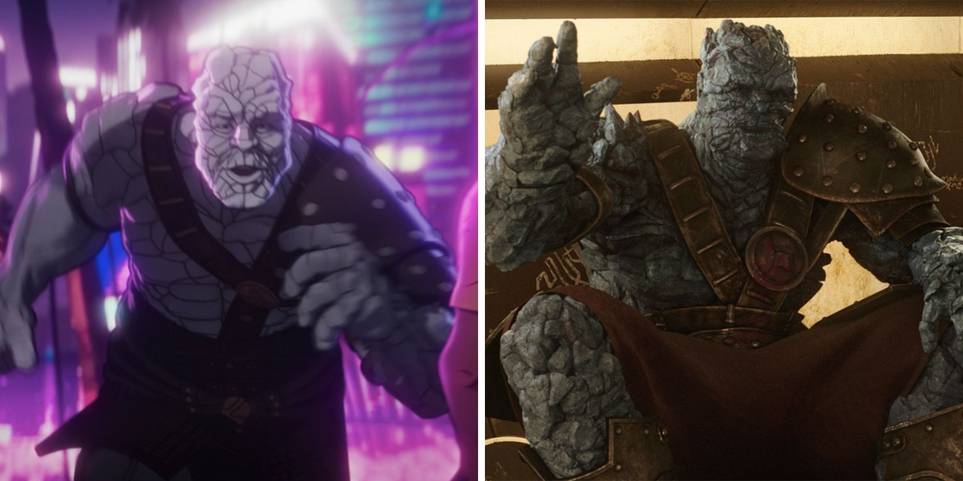 You see, the canon established on the movies dictates that Korg only has three fingers. However in the animated show What If…?, the illustrators seemed to have given the warrior four fingers. A full hand, so to say. This is canonically incorrect and only acts as evidence of the fact that this is not our universe. We meet Korg in Sakaar again in the 8th episode but his presence is short-lived as aileron wipes all life from the planet.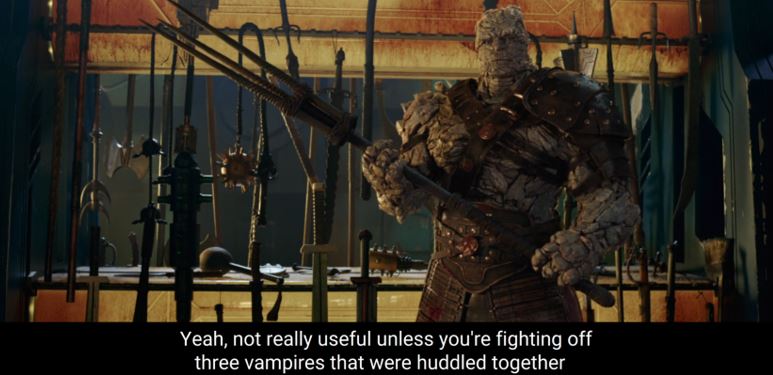 Korg is one of our favorite characters and it hurts to see these small mistakes in character design. Who knows what else the illustrators or the writers did incorrectly. We wonder whether this version of the character is genetically different to the one in the sacred timeline. Or perhaps Korg was born with four fingers but lost one of them in battle, on Skaar or somewhere else. Maybe it is an Easter egg and not a mistake.
What If Made a Mistake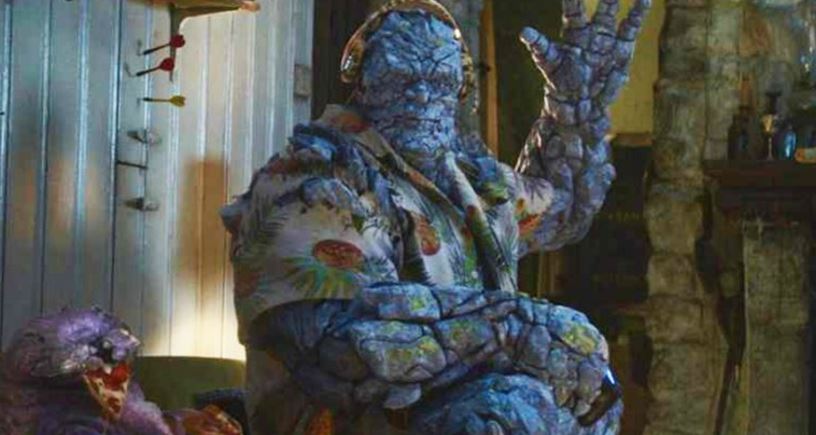 However u too someone comes forward and explains it to us we are going to assume that this was a mistake in the animation. The story of episode 7 was fantastic and episode 8 has finally brought the story full circle. We wonder where we will go from here and what else we have missed while enjoying the visual treat of What If…? Did you notice this mistake while watching the episode? Let us know in the comments below and keep watching this space for everything Marvel, DC, and Hollywood.
Follow us on Facebook, Instagram & Twitter for more content.
Also Watch: