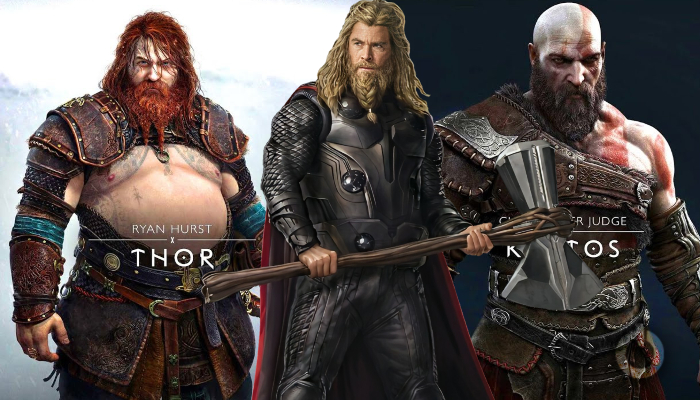 God Of War is a rather peculiar video game franchise because of how it is framed. It is one of the most popular and yet one of the most contentious series to ever exist. Kratos has been a part of mass media for a long time and has been a brute for even longer. The latest reboot of the series by Cory Barlog acts as a new start for the series and shows us what new-gen graphics are capable of. The over-the-shoulder camera angle and focus on Kartos as a human being has gone a long way to establish the new series. The PS4 game garnered great reviews and now the sequel named God Of War Ragnarok is coming.
A trailer was released for the second part of the new series, a mix of gameplay and in-game cinematic was used to create the trailer. This gave us the feel of using the controller once again even though we were only watching the footage. This trailer has been reproduced for your perusal. However, the most interesting part of the release was not covered in the trailer at all. I am talking about the design of Thor in God Of War Ragnarok. Along with the trailer we got a poster showcasing the new Thor. The God of Thunder was only teased in an after-game cinematic in God Of War Ps4. But now it seems that the character will take up a much larger role in the sequel.
God Of War Ragnarok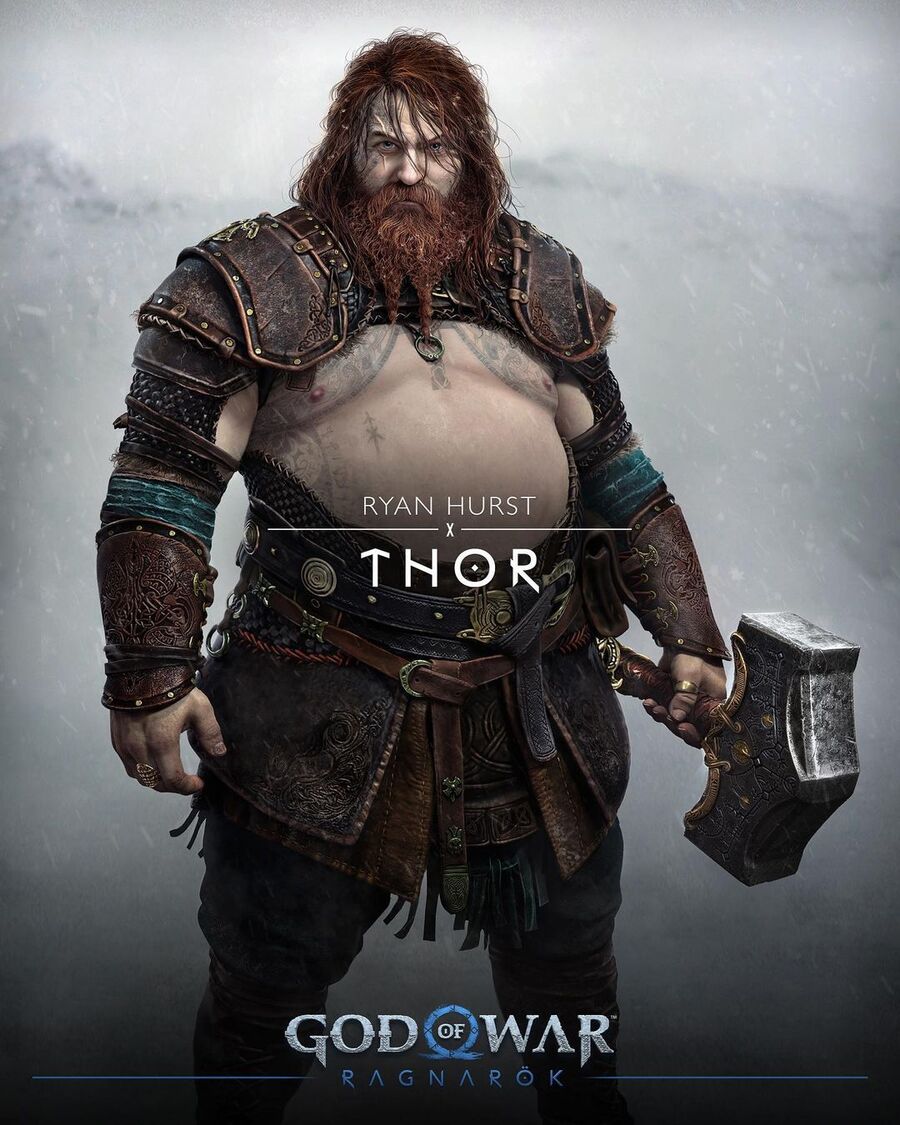 Thor is unveiled to be a big and burly-looking Viking and we cannot help but think of how much this design reminds us of Endgame Thor. In Marvel's version of the character, we got to see a very heavyset Thor. This Thor was dealing with depression and questions of self-worth, he was at his breaking point. It meant that he was no longer able to take care of his body and regularly skipped his workout routine. Not being able to exercise is a big consequence of a depressive state of mind. It may not be the only symptom but it is a big factor and we see Thor embody all of them. He has delved into Hedonism and is evading his responsibilities, just content drinking beer and playing video games.
The man is in no state to rule and he acknowledges that at the end of the movie. He gives Valkyrie the power to rule and goes out to find himself with the Guardians. We think that the new Thor design in God Of War Ragnarok is reminiscent of Thor in Endgame but the mental state is very different. The God of War games is a testament to anger and personal growth so it goes a long way to show solidarity when they include such body images. Thor in God of War Ragnarok is not ripped and jacked to all hell. He is not even your ideal male, he is big, burly, and fat, just as a hedonistic Viking should be. Yet the reaction from the online community was very very strange.
The Controversy
People from all over the internet started grieving about the body design choices. They wanted a Chris Hemsworth-looking Thor. But they miss the point that Thor is not supposed to look like that. He is a Warrior Viking, not a supermodel. The man looks like he could benchpress a pickup truck, he doesn't need eight-pack abs, he has one giant ab. But seriously this Thor looks like the most accurate description of Thor we have seen in mass media. He could probably yeet the Mjolnir into the Sun given his strength.
We cannot wait to play the battle between this Thor and Kratos from God of War. "You seem like a calm and reasonable person. Are you a calm and reasonable person". We cannot wait to see how this actually plays out on screen. Another character revealed in the trailer was Tyr who seems to be even more massive than Kratos which is surprising but not entirely new ( looks at Cronus from the old game).
What do you think about the new trailer and the new reveal? Does it make you excited for what is about to come? Let us know your opinions in the comments below and keep watching this space for everything Marvel, DC, and Hollywood.
Follow us on Facebook, Instagram & Twitter for more content.
Also Watch: