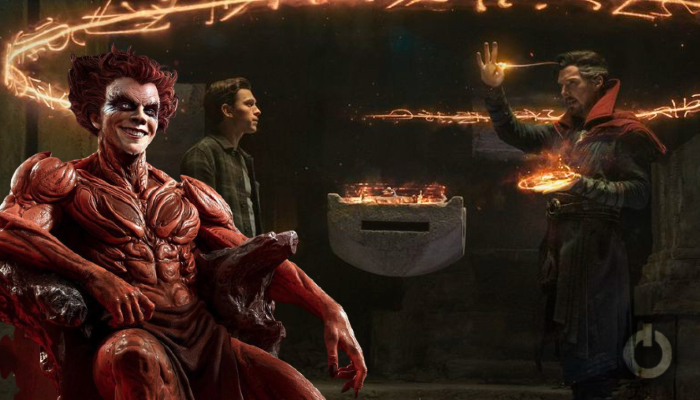 All the possible fan theories and speculations regarding No Way Home are being lowered down due to the teaser trailer now being out. One must say Marvel is very good at toying with the fans and at the same time providing great fanservice. From releasing the teaser trailer to putting up fan-made posters for the movie in cinema halls, they are very good at this. While the trailer was able to answer some of the most important questions regarding the movie there were other questions that were left out. This being the first look that is understandable but at the same time, they didn't miss the opportunity to play with us either. A moment from the Spider-Man 3 Trailer clearly shows Marvel trolling us about Mephisto again.
Who is Mephisto?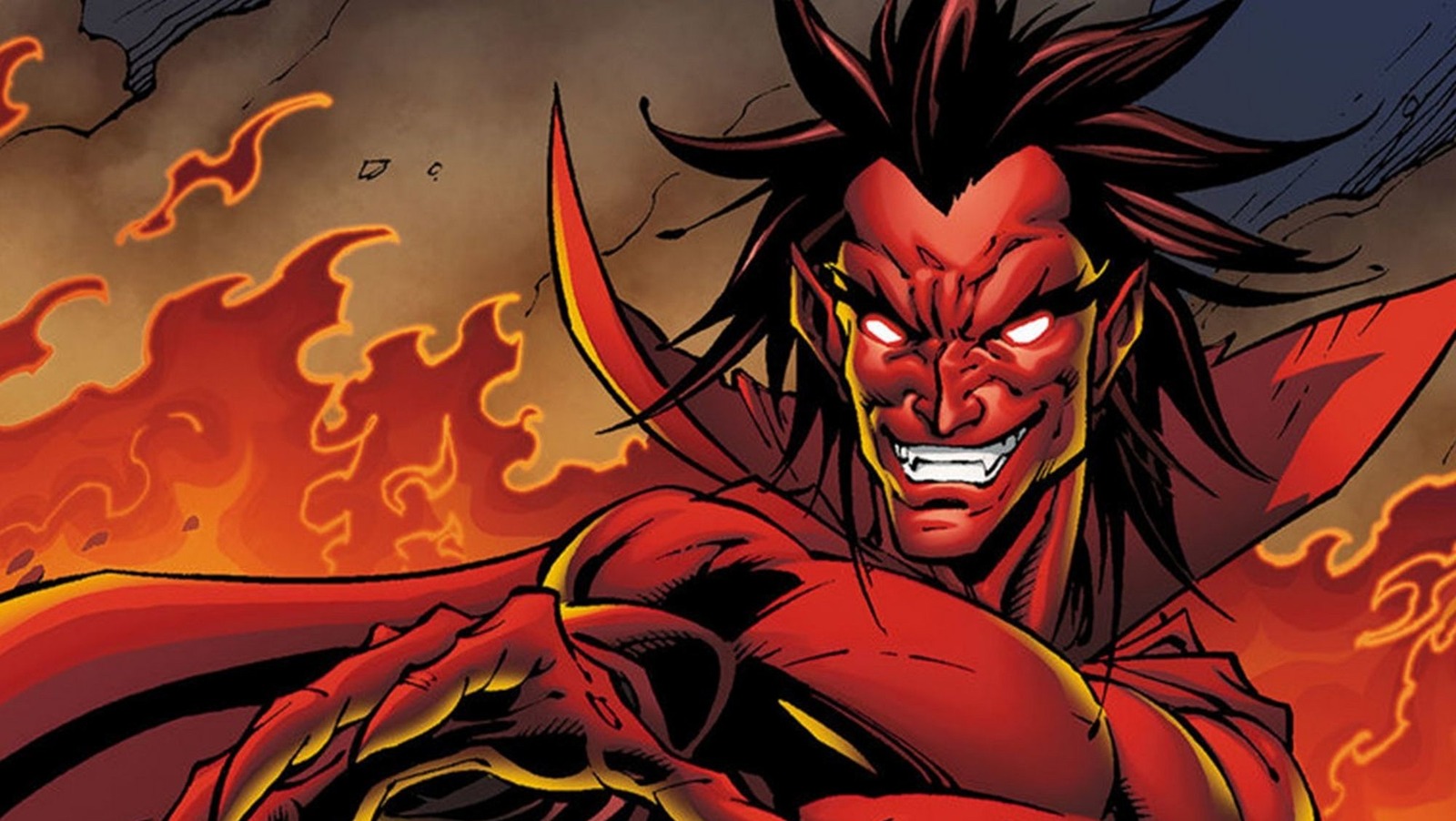 Mephisto made his first appearance in the comics in Silver Surfer #3 in December 1968. Created by Stan Lee and John Buscema, Mephisto is an extra-dimensional demon who rules the "Hell" or its rendition in the Marvel comics. Most commonly associated with Silver Surfer he has made several appearances with him plotting against the noble alien. He has battled with various characters most commonly associated with sorcery. Some of them included Scarlet Witch, Doctor Strange, and also Ghost Rider. He hasn't made an appearance in the movies or shows yet but MCU is riddled with nods to his probable appearance.
WandaVision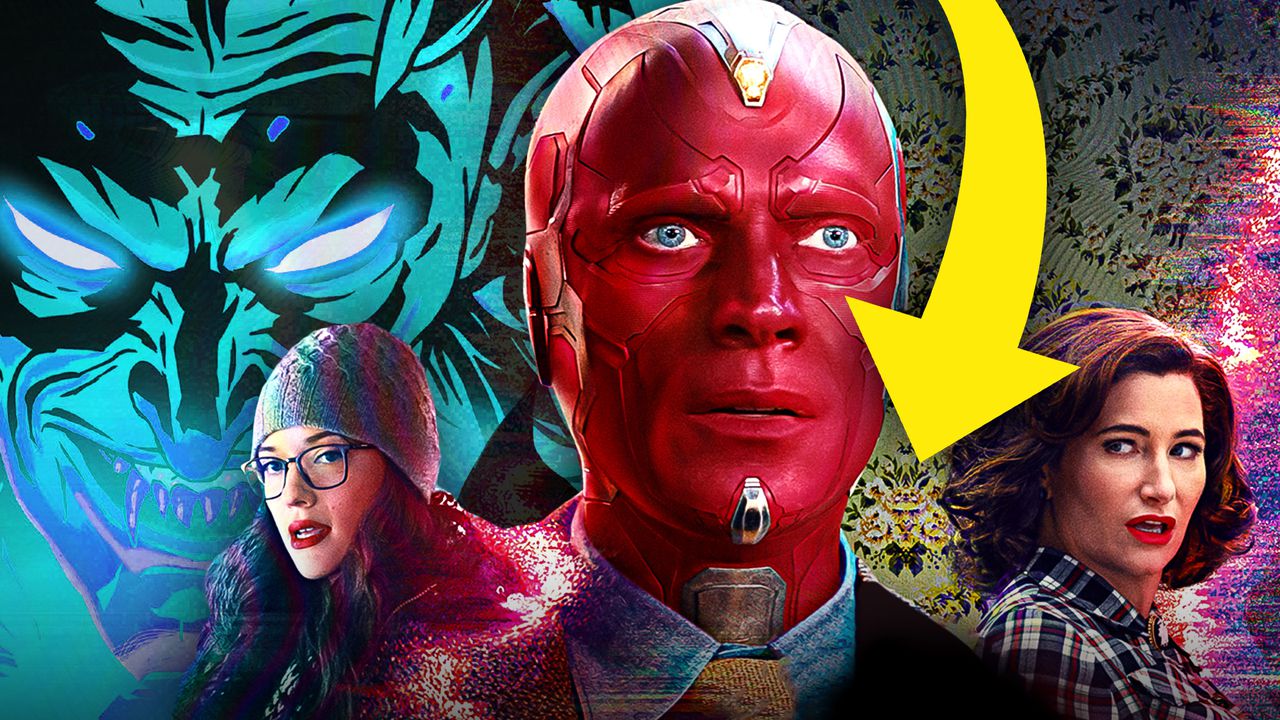 Marvel's first show on the Disney+ streaming service, WandaVision hinted at a possible appearance by him with nods spread all through the episodes. Fans initially considered the possibility of Evan Peters' character Quicksilver to be Mephisto himself but it was cleared by the end. It was considered that the absurd amount of imaginary things surrounding the character might have been the tricks of Mephisto himself. While these are ideas that were created by fans like theories. Marvel didn't hold back in making the fans think like that either with the number '666′ appearing in one specific sequence in the background which is a direct reference to the devil himself. Fans were convinced that Mephisto was going to be the secret villain of the series but then things turned out otherwise.
Loki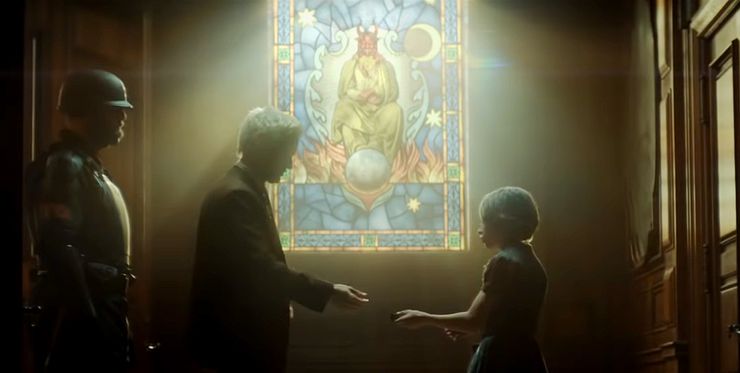 Loki teased the presence of Mephisto quite early right away in the trailers. Since the fans were convinced that Mephisto was gonna pop up in any of Marvel's other phase 4 films. The next project that seemed to be close and probably have a chance of his appearance was Loki and this had us convinced the Mephisto sure would appear here. One of the scenes from the trailer showed Owen Wilson's character handing something to a young girl while inside a church. Just behind them, there is a stained glass window with an image of a saintly figure. If you look closer into it you might get a clear look at a smiling red-faced creature with horns that resembles the appearance of Mephisto. The creators of the show later confirmed that Mephisto was not gonna appear in the show.
Mephisto in No Way Home?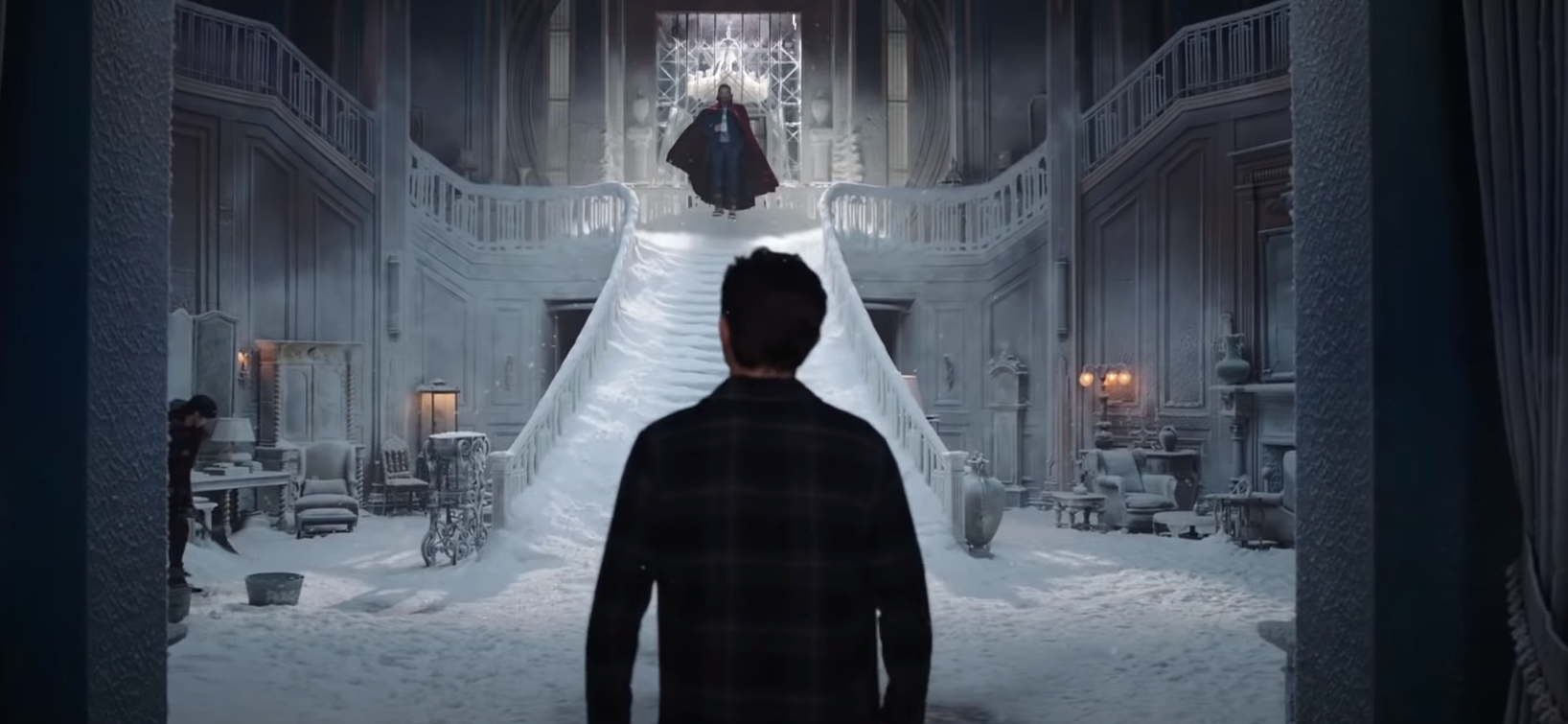 In the trailer for No Way Home, when Peter goes to the Sanctum Sanctorum, we discover it to be covered with a layer of ice. This could be a nod to the Ninth Circle of Hell from Dante Alighieri's Inferno, where the Devil is said to be residing, as it too is covered with ice. The idea that Strange wasn't able to complete the spell because Peter asks too many questions also raise some issues.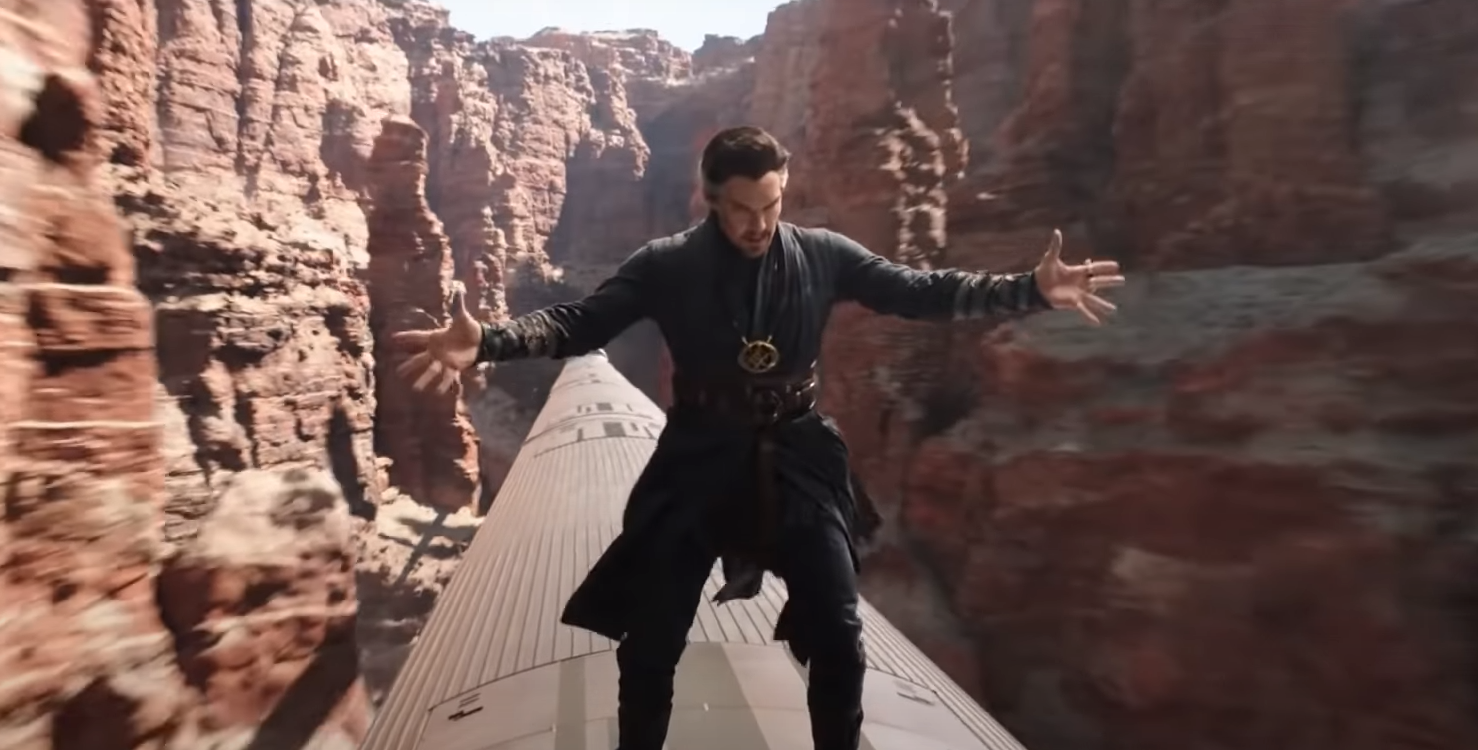 In one of the other scenes, we get to see Doctor Strange without the Cloak of Levitation with Spider-Man. This looks out of the place considering Strange hardly appears without his cloak. There is a possibility this could be some sort of confrontation between the two characters as Strange might be revealed to be taken over by someone else entirely. These events are a clear nod to the story of One More Day from Marvel Comics wherein a similar request is made by Peter to Doctor Strange who initially refuses to help him, but then they go for the offer by Mephisto, and Peter makes a deal with the devil.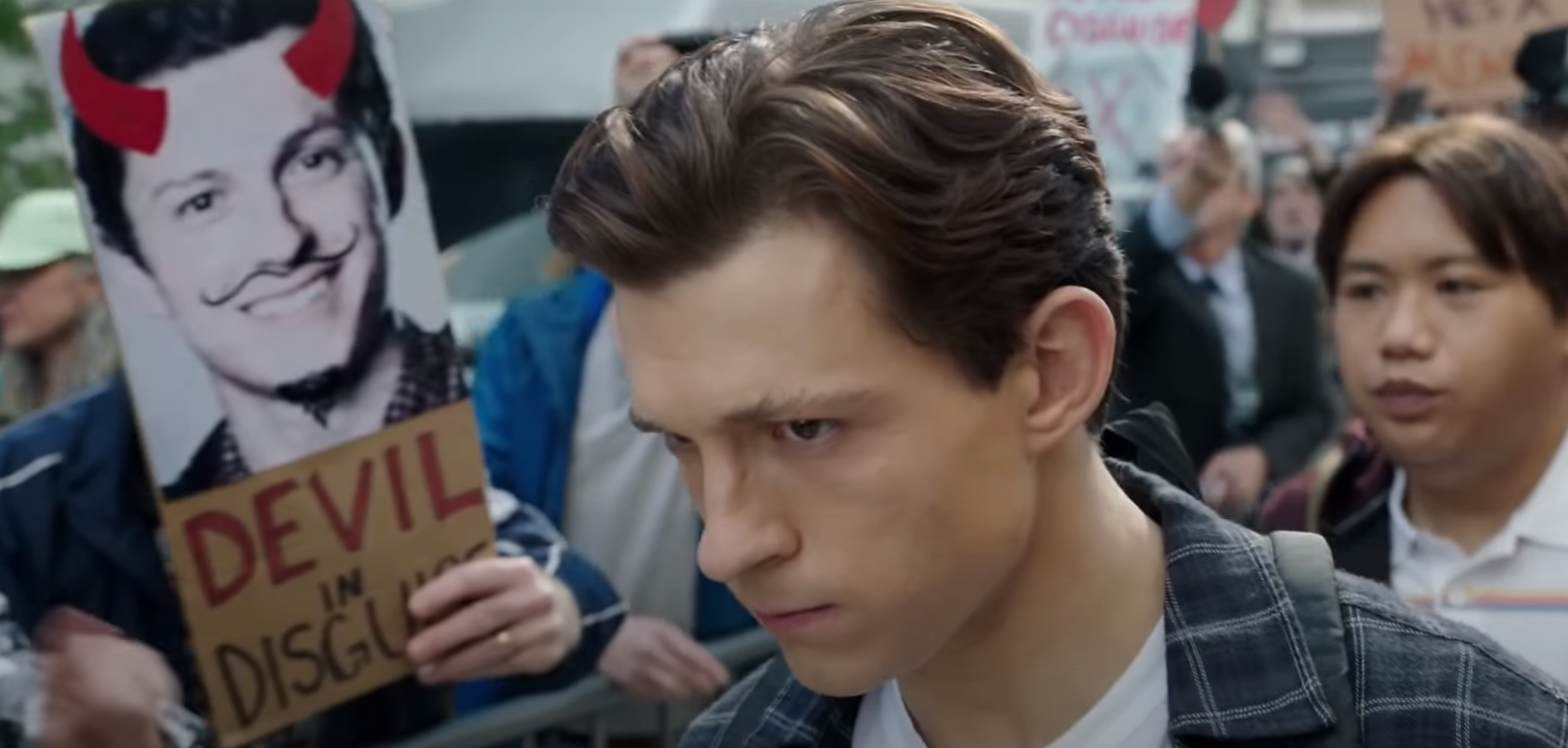 Another fun nod to Mephisto comes when Peter walks through a crowd of people surrounding him. We see someone holding a placard with his face and horns drawn into it with "Devil in Disguise" written below it. Yes, Peter Parker is Mephisto. Believe it!!! (I'm kidding)
Spider-Man: No Way Home is set for release on December 17th. It stars Tom Holland, Zendaya, Jacob Batalon, Tony Revolori, Martin Starr, J.B. Smoove, Marisa Tomei, J.K. Simmons, Jon Favreau, Alfred Molina, Jamie Foxx and possibly, the previous two Spider-Men.
Are you excited about No Way Home? If you think that Mephisto is going to show up in the film then don't let us know in the comments. Keep it to yourself :P!!
Follow us on Facebook, Instagram & Twitter for more content.
Also watch: