DC Universe
News
Leaked Set Footage of The Flash Shows The Bat-Cycle Bashing Through Cars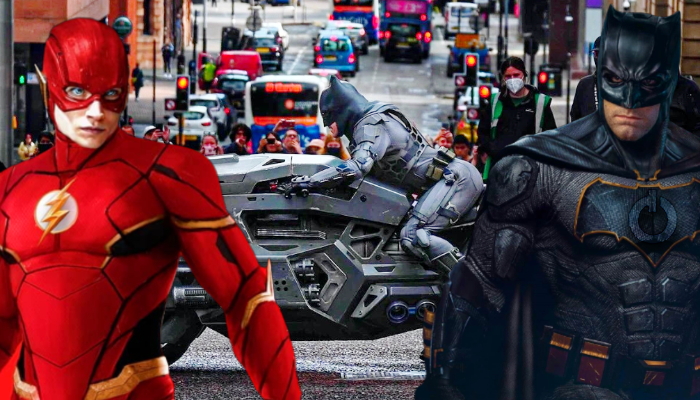 The Flash (2022) is going to change a lot of things for the character. The movie is officially underway and in full swing. We know that The Flash is set to bring the multiverse to DCEU. The movie will focus on Barry dealing with his past as he had to witness the death of his mom when he was a kid. Moreover, The Flash director, Andy Muschietti is hard at work with promoting The Flash. If not for the director, then ten are a lot of leaks otherwise. We know that there were will be two Batmans in the movie – Ben Affleck and Michael Keaton. So on that note, check out the leaked set footage of The Flash where the Bat-Cycle bashes through cars in a crazy chase sequence.
Leaked Set Footage of The Flash A Crazy Stunt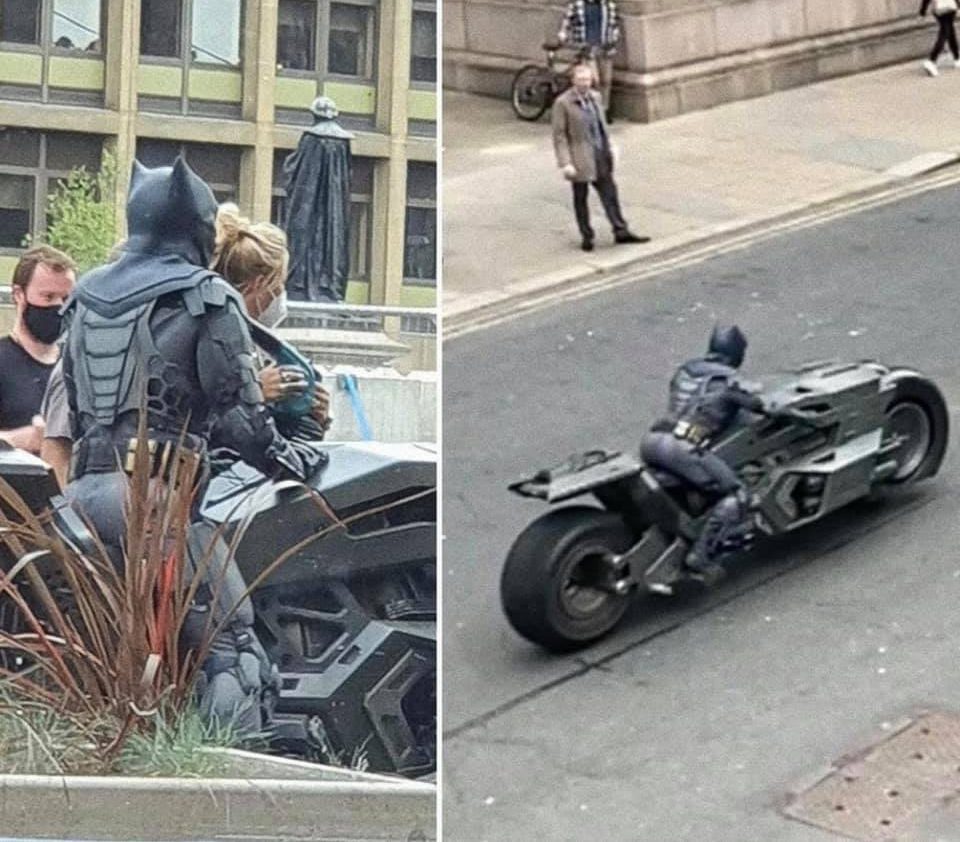 Batman is certainly one of the many interesting elements of the movie. Previously, we saw the all-so-crazy Bat-Cycle in leaked images. But that isn't it. As the shooting progresses, we get to see more and more reveals. Apart from Ezra Miller, we will also see Sasha Calle, Michael Keaton, and Ben Affleck. Recently, leaked images and videos have shown Batman perform a crazy stunt.
Check it out below:
Second time's the charm ⚡️#TheFlash #TheFlashMovie

[🎥 @MrJackProctor] pic.twitter.com/2MI92K4TXL

— The Flash Film News (@FlashFilmNews) July 31, 2021
Affleck was last seen in Zack Snyder's Justice League. But the leaked images (shared below) have shown some notable changes in the outfit, especially in the back. To many fans, the news about Affleck donning the ape one last time is saddening. But it looks like he is going to go out with a bang.
Check out the full image below: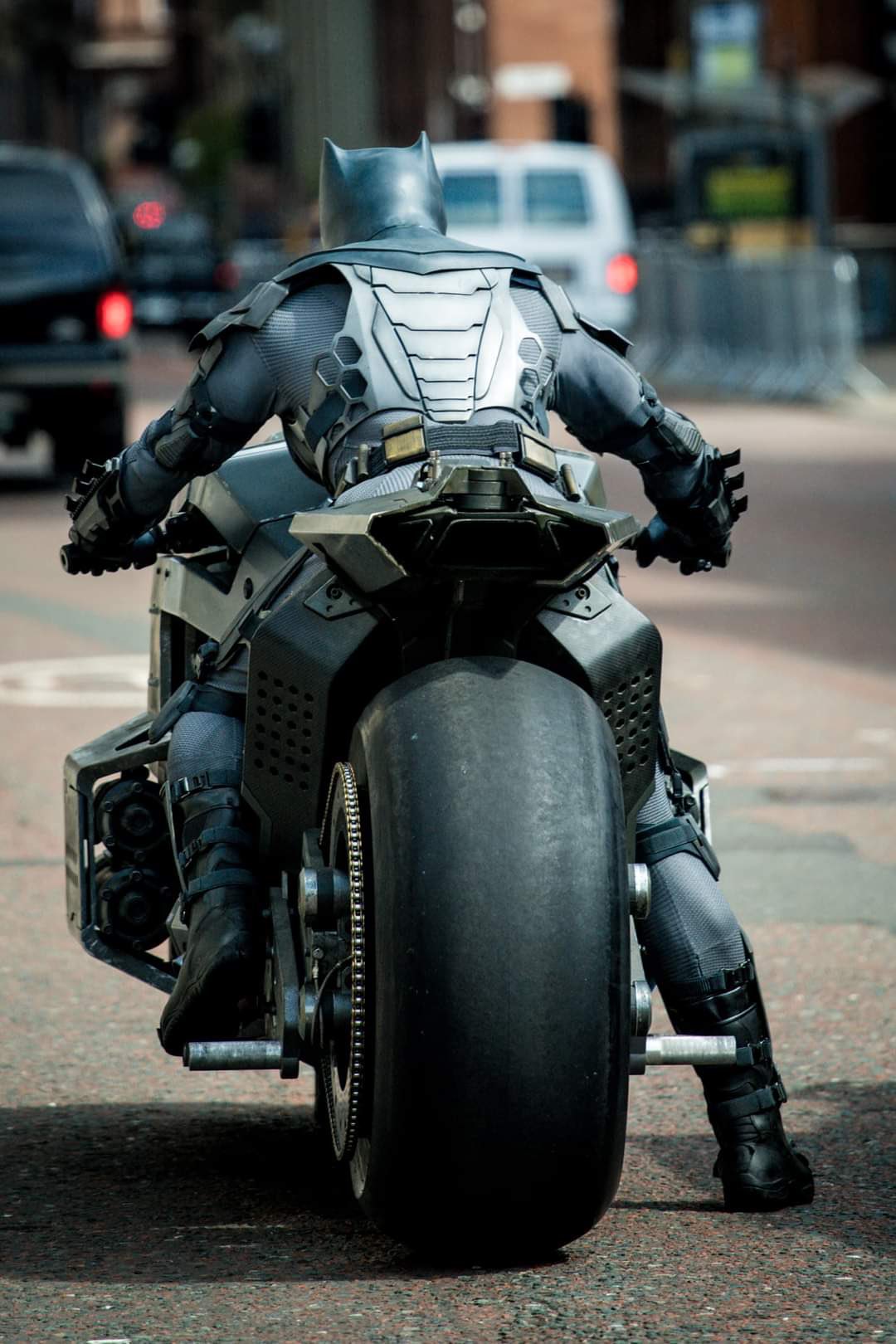 Previously, director Andy Muschietti gave us several teases such as The Flash and Supergirl's new suit. But this is the first time that we have seen such a clear look at Batman's suit. We have already seen Keaton's Batcave and his iconic Batmobile. But Affleck's Batman is going to raise the bar too high for any other Batman to follow.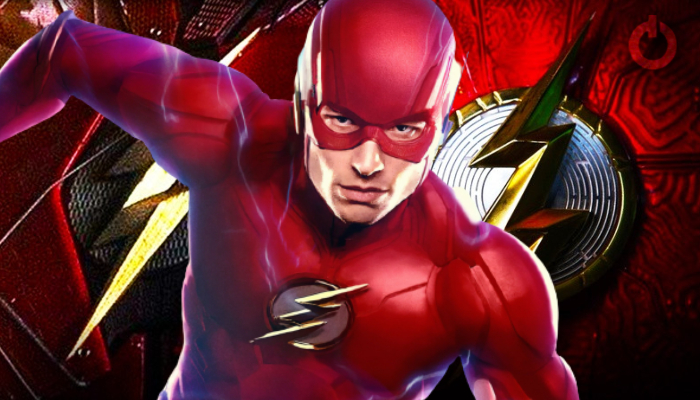 The Flash will release on November 4, 2022. The Suicide Squad releases on August 6, 2021. The other confirmed upcoming films from DC's slate include The Batman, which arrives on March 4, 2022, Black Adam on July 29, 2022, Aquaman 2 on December 16, 2022, and Shazam! Fury of the Gods will hit theatres on June 2, 2023. DC also has films like a Superman Reboot, Batgirl, Static Shock, Green Lantern Corps. and Blue Beetle under development. But those films are undated till now.
Follow us on Facebook, Instagram & Twitter for more content.
Also Watch: