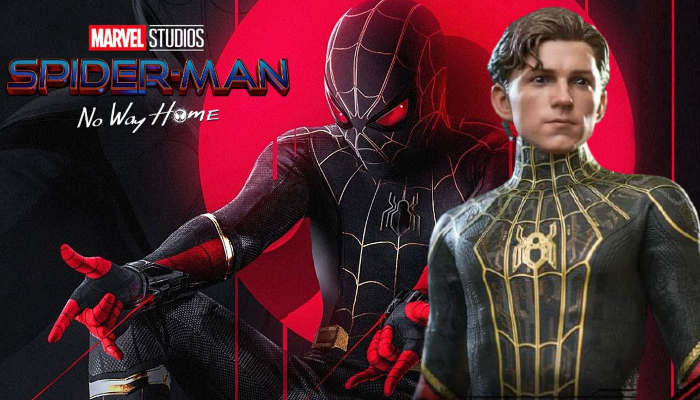 Spider-Man: No Way Home is all ready to release at the end of this year. As the excitement piles up, we find ourselves getting new information every now and then. Spider-Man: No Way Home merch recently revealed new suits and abilities of Spider-Man. This included new toys and Lego Set revealing one too many factors. While all this was enjoyed by the audience, one particular suit stood out. Spider-Man will be donning a black and golden suit in this threequel, and it pays homage to the comic costume as well. But the new black and golden Spider-Man suit comes with new powers.
The Black and Golden Spider-Man Suit
As soon as the merch was revealed, it instantly went viral with no second questioning. The suit pays homage to the comic and game suits. But this black and golden suit that Tom Holland will wear in Spider-Man: No Way Home might just come with new powers and abilities. Recently, Hot Toys released the new black-and-gold suit. It has an amazing new ability.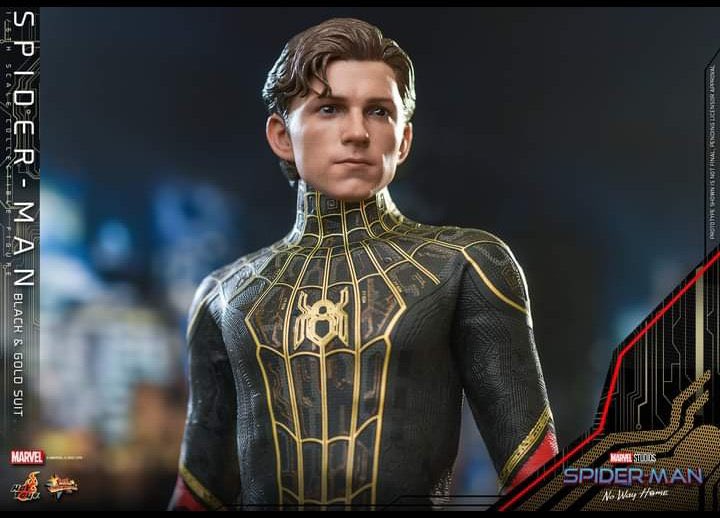 The Black and Golden Spider-Man Suit came with the following caption:
"The latest Spider-Man figure features a head sculpt with stunning likeness, a masked head sculpt with multiple pairs of interchangeable Spider-Man eyepieces to create numerous Spider-Man's expressions, a beautifully designed Black and Gold Suit with detailed web patterns, a selection of highly detailed accessories including a gauntlet, mystic spider-web effects, a Spider-Man mask, assorted spider-web shooting effect parts, and a themed dynamic figure stand."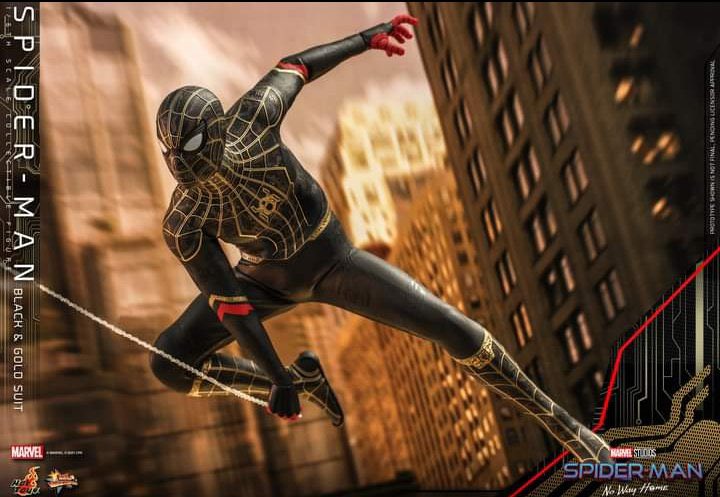 This stealth-type suit actually looks pretty slick. The last time we saw a black Spider-Man suit was in Sam Raimi's trilogy, but never in the MCU. In addition to this, this suit particularly stands out for its slick design. Apart from it looking fancy, it comes with a gauntlet and mystic spider-web effects. It looks like Spidey got an update, courtesy of Doctor Strange in the absence of Iron Man. So this could prove that Spider-Man's abilities are now somewhat mixed with Strange's magic and powers.
Spider-Man's Merch Reveals Plot Details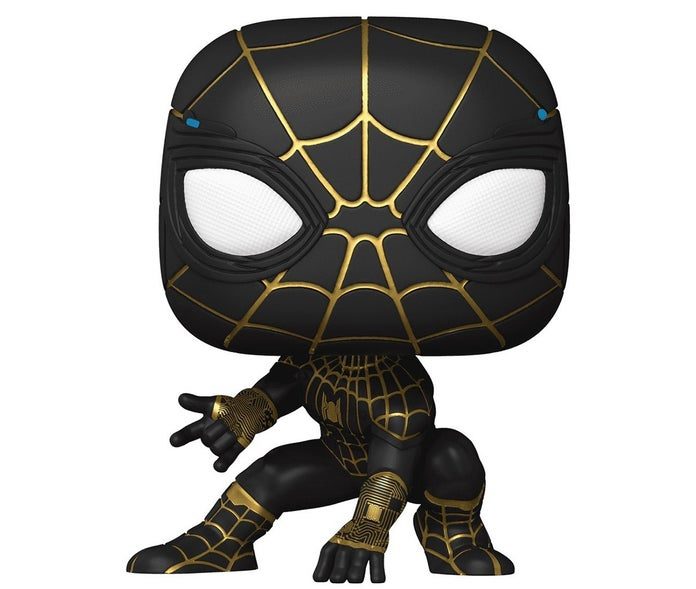 Fans are desperately waiting to see this suit in action, considering it's mixed with some mystic abilities. The Hot Toys caption went on to explain Spider-Man's suit even further. Taking the natural plot of the film into consideration, an upgraded suite might come in handy for Spidey.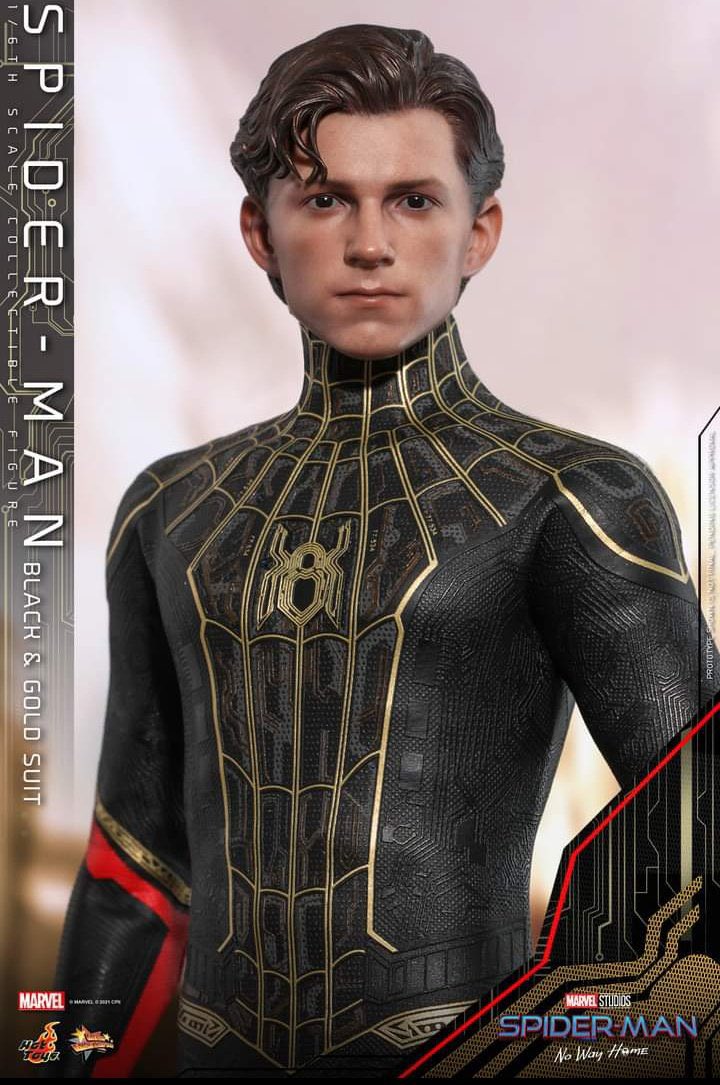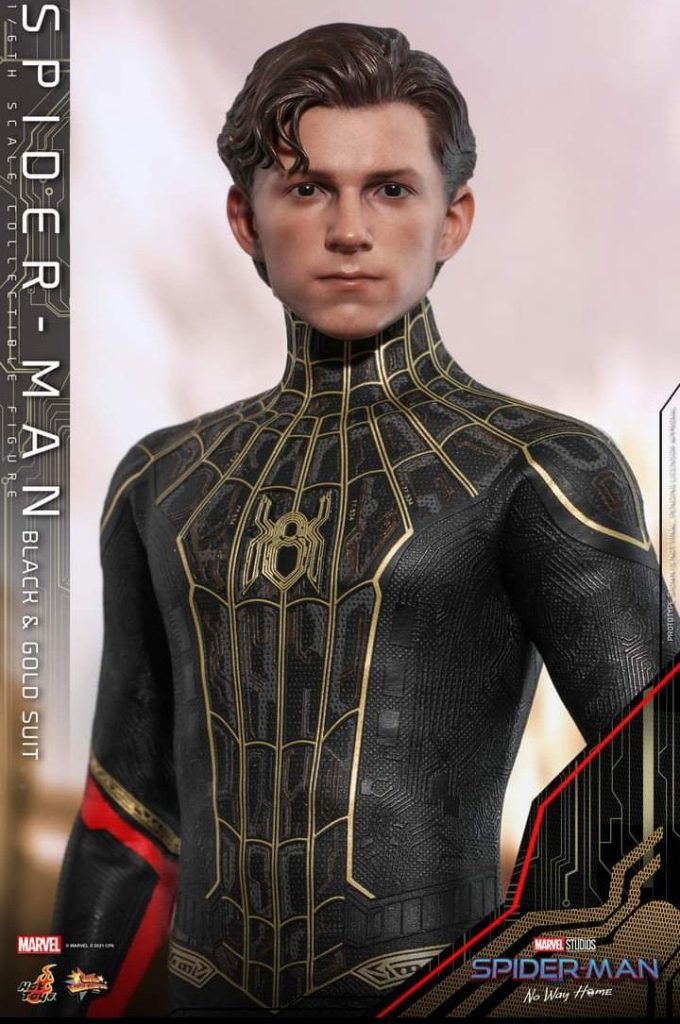 Check out the caption below:
"The friendly neighborhood superhero has continued to share new looks in multiple movie appearances and got fans amazed with his upgraded gadgets. To prepare fans for Spidey's return, today Hot Toys is ecstatic to introduce Spider-Man and his new Black & Gold Suit, one of the new suits that will be seen in the movie, as a 1/6th scale collectible figure ahead of the release of Spider-Man: No Way Home."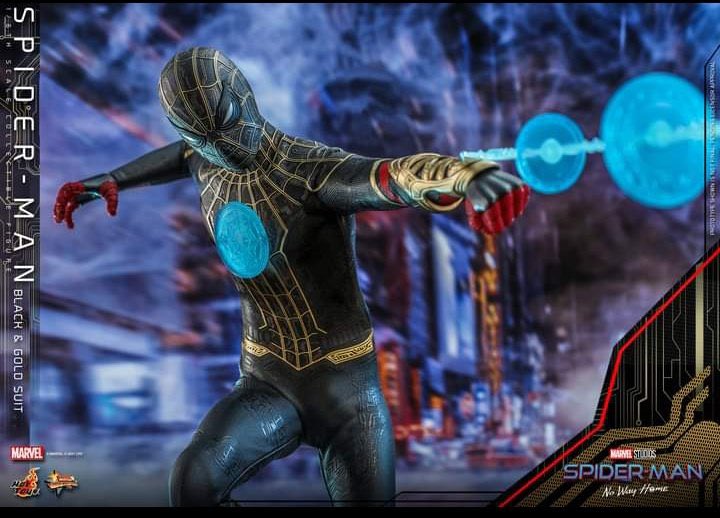 Apart from Spider-Man and his new suits, the merch has revealed some plot details. These included a potential return of the Scorpion, and Doctor Strange still wearing the Eye of Agamotto. The Lego Set even hinted at a battle in Strange's Sanctum Sanctorum. Also, the rumored team-up of Holland's Spider-Man with his own variants (Tobey Maguire and Andrew Garfield) is still pretty much in play.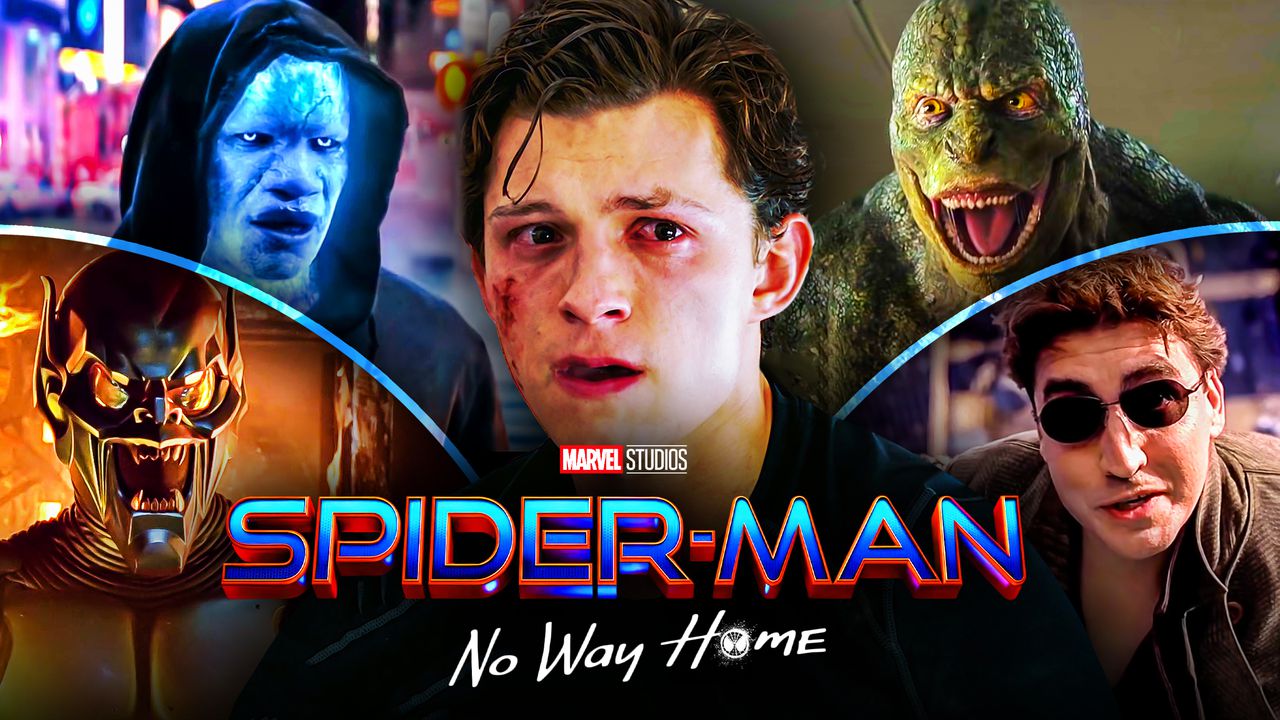 Spider-Man: No Way Home opens in theaters on December 17th. Besides that, MCU's upcoming roster includes Shang-Chi and the Legend of the Ten Rings, Eternals, Doctor Strange in the Multiverse of Madness, Thor: Love and Thunder, Black Panther: Wakanda Forever, The Marvels, Ant-Man and the Wasp: Quantumania, Fantastic Four, Guardians of the Galaxy Vol. 3, Deadpool 3, and Blade. We've also got several MCU shows for Disney Plus including Loki, What if…?, Hawkeye, Ms. Marvel, Moon Knight, She-Hulk, Secret Invasion, Ironheart, I am Groot, Armor Wars, Echo, Wakanda, and Okoye.
Follow us on Facebook, Instagram & Twitter for more content.