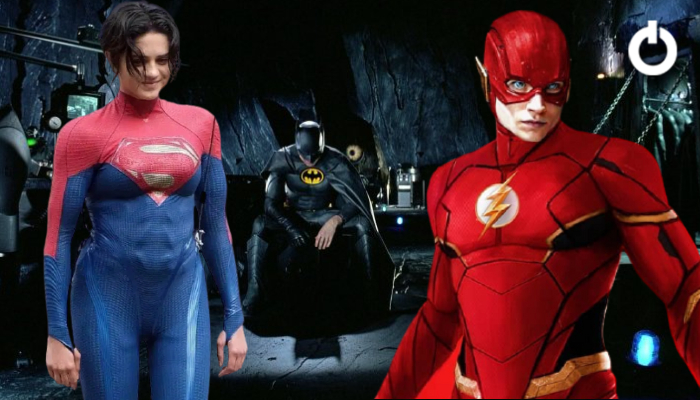 The Flash (2022) is going to change a lot of things for the character. The movie is officially underway and in full swing. We know that The Flash is set to bring the multiverse to DCEU. The movie will focus on Barry dealing with his past as he had to witness the death of his mom when he was a kid. Moreover, The Flash director, Andy Muschietti is hard at work with promoting The Flash. So, speaking on that note, something major has recently happened. As we talk about reveals and teases, a new leaked promo of The Flash made its way online. But it was taken down.
New Leaked Promo of The Flash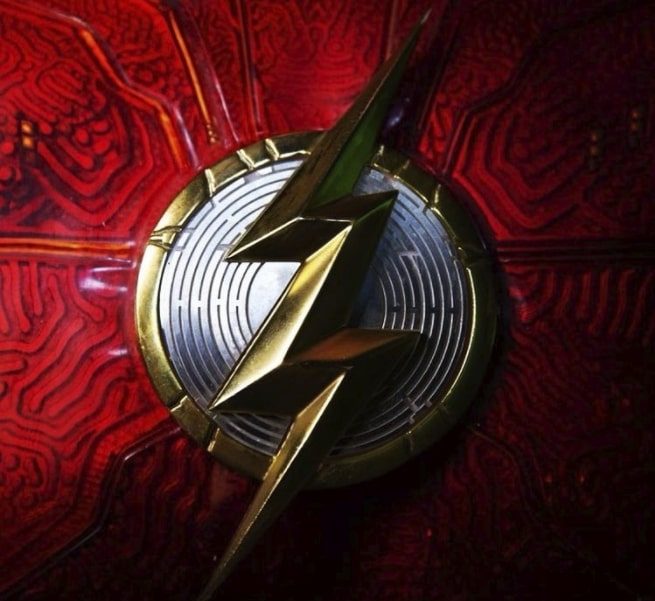 Previously, director Andy Muschietti gave us several teases such as The Flash and Supergirl's new suit. But let me tell you that it doesn't end just here. Very recently, new concept art from The Flash surfaced online and made its way to Twitter. But soon after, it was taken down due to copyright claims from Warner Bros.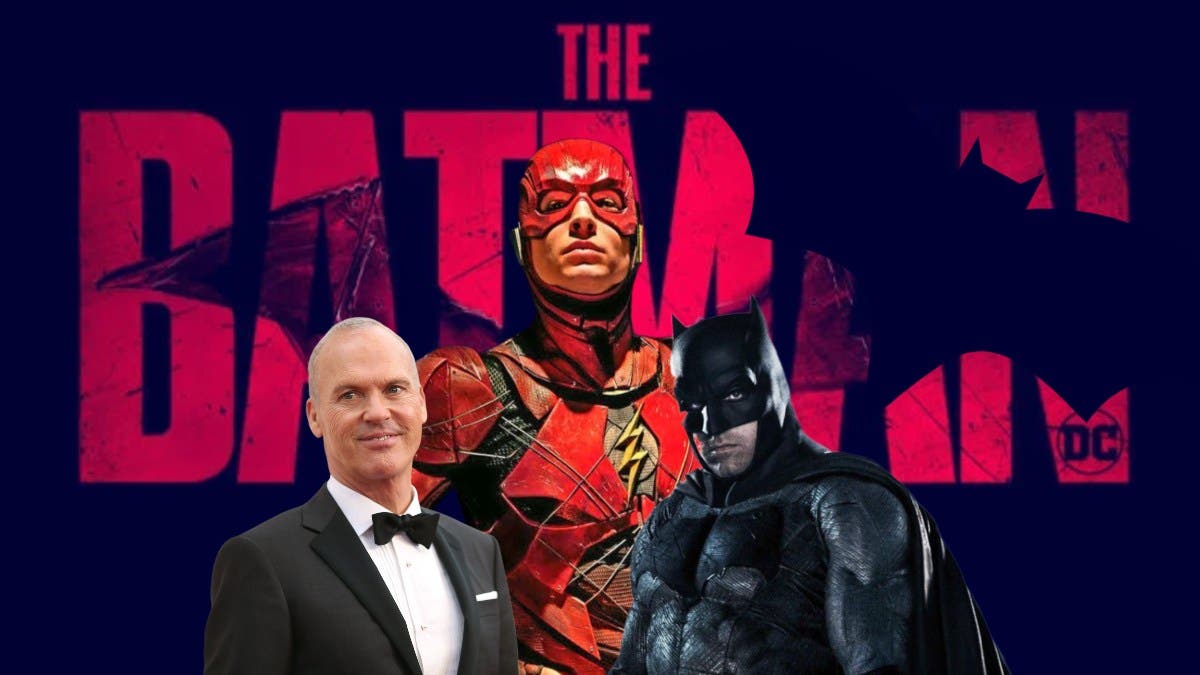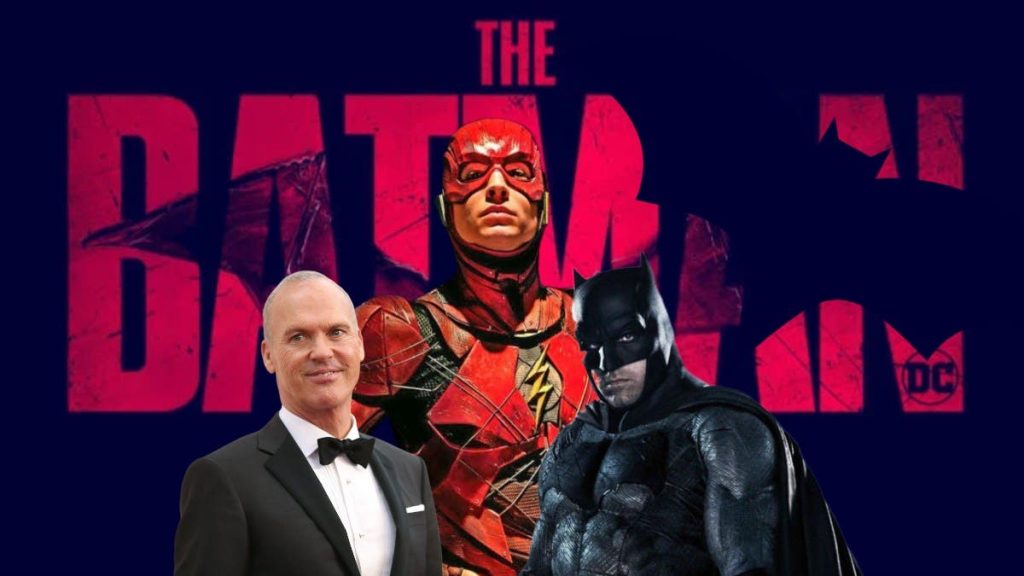 The teaser contained a lot of concept arts but even they have been taken down. Still, you could look at all those images right here. The description of the leaked art pieces included:
"The first batch of art showcased Michael Keaton's Batman, once again donning his 1989 Batsuit. Keaton stands inside the Batcave, looking on at the waterfall outside:"
"The image teams up Calle's Supergirl with Miller's Flash, but this time the Scarlet Speedster is in civilian clothes. The two heroes stand atop a castle-like building:"
"The next image spotlighted Sasha Calle's Supergirl, soaring above Keaton's Batman, Ezra Miller's Flash, and a mysterious character covered in a 'SPOILER ALERT' logo:"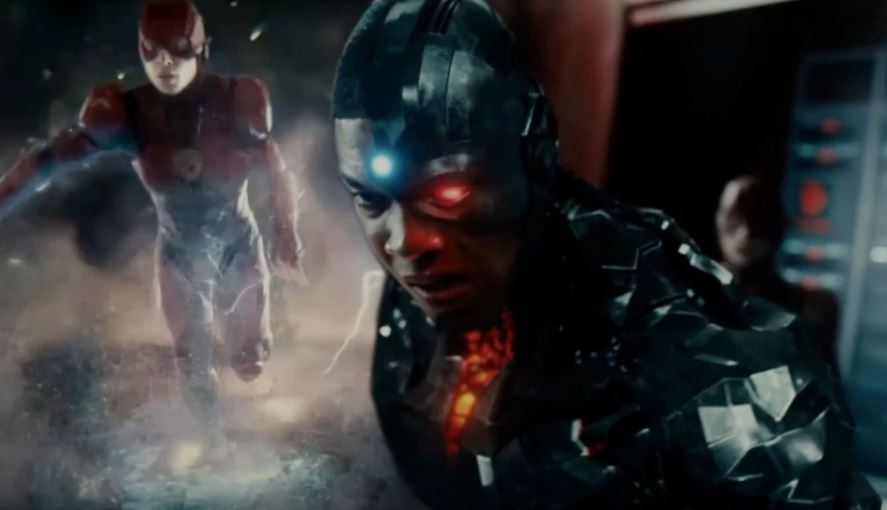 These leaded images prove something really major. First, it clearly seems that The Flash is set to have three leads – Batman (Michael Keaton), Supergirl (Sasha Calle), and The Flash himself. Second, it could go on to prove that Keaton's role as Batman will be more than just a cameo. These images show that Batman will appear twice, having a sizeable role in the film. Moreover, the 'Spoiler Alert' in the picture above could also hint at an unexpected Cyborg return. At this point, The Flash is incorporating several elements, and Cyborg's welcoming could be a major surprise.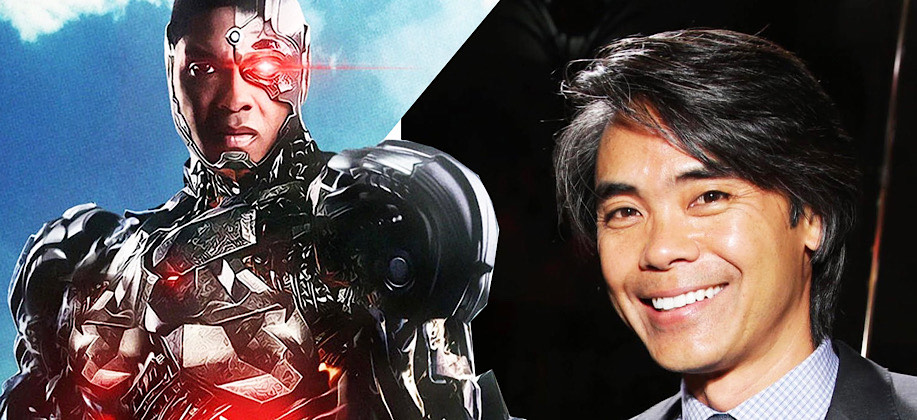 These images also show that Calle's Supergirl will actually cover for Cyborg's absence in the film. It was said that Ray Fisher's Cyborg was to be in the movie but was removed. Early on, Fisher was approached and even offered a role in the film. But since his feud with Walter Hamada, Fisher backed out. He claimed that till the time Hamada won't apologize, he won't appear in any films produced by him. So, he could've been written out of the story after these Concept arts were designed.
Breakdown Of The Promo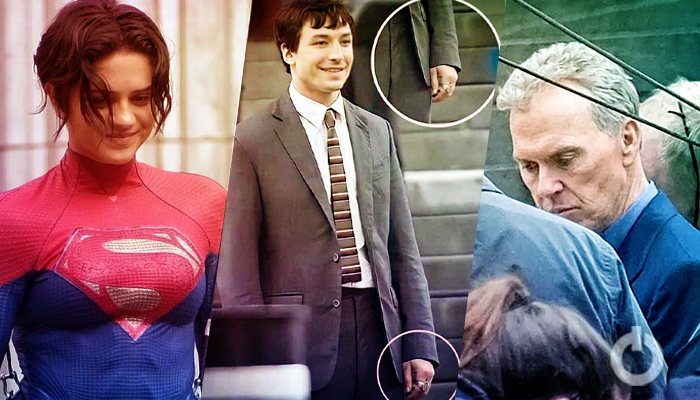 It is clear that the Flash will be set as an individual entity, one that can be considered as an elite. Barry Allen is about to go full force with his powers and engulf a storyline so intricate that it will redefine future DC movies. Amidst all this, there was also a promo video that was obviously soon removed.
In that footage, Ezra Miller could be heard saying:
"The Flash is unique amongst the Justice League. He's the first quantum superhero because he follows how pitch, speed, and velocity determine the makeup of reality. What I love about The Flash is that theoretically, it's just a singular power which is his speed. That one factor when pushed to extremes will become a whole bunch of powers, he can make a tornado, run across water, he travels through time. There's multiple Batmans, Batsmen, there's more than one Batman. This is like the most hyped beastly DC movie ever.  It's going to blow people's heads off."
As I said above, this movie is all about Flash taking the lead. This monologue proves he will be leaning into his new endeavors, but not alone. As he has mentioned that there will be multiple Batmen, one can only expect how crucial this movie is for DCEU. Also, Miller claims that the movie will blow our minds!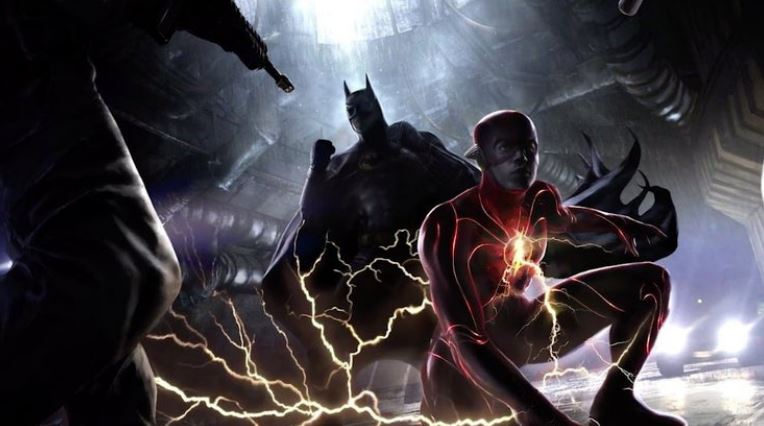 With the lead actor hyping up the movie, we can expect something really unexpected. Plus, the DC Extended Universe has never introduced such a concept. We already know that Barry Allen is getting a big change regarding his light. It's changing from blue to yellow. While the character got enough spotlight in Snyder's Justice League, it's time for him to lead a solo flick.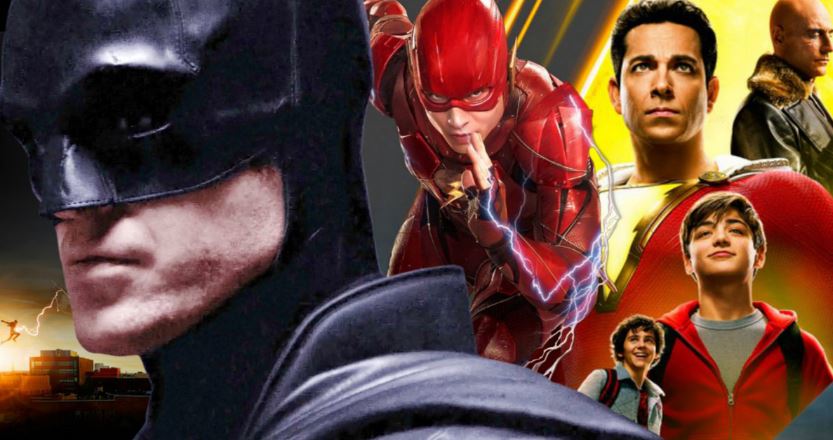 The Flash is currently set for a November 4, 2022 release date. The other confirmed upcoming films from DC's slate include The Suicide Squad, which arrives on August 6, 2021, The Batman on March 4, 2022, Black Adam on July 29, 2022, The Flash on November 4, 2022, Aquaman 2 on December 16, 2022, and Shazam! Fury of the Gods will hit theatres on June 2, 2023.
Follow us on Facebook, Instagram & Twitter for more content.
Also Watch: