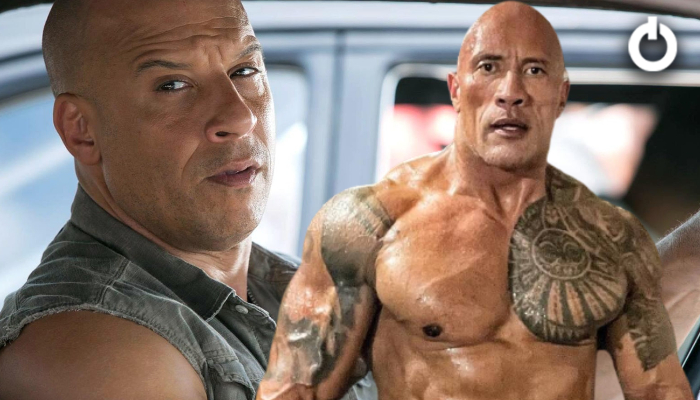 Dwayne Johnson and Vin Diesel's feud is amongst the most popular disputes in the industry. Things got so bad during The Fate of the Furious that both Vin Diesel and Dwayne Johnson did not want to be together on the set. After that film, these two Alpha males of the Fast and Furious franchise did not meet each other. Till 2019, it seemed that their feud had died down a bit. Vin Diesel had congratulated Johnson on the success of Hobbs & Shaw, and the Rock appreciated that. He even teased that Hobbs and Dom weren't done yet. But I guess they are done now as Dwayne Johnson has teased that Hobbs will not return in Fast 10 & 11.
Recently, Vin Diesel was asked about his old spat with the Rock. And he told Men's Health:
"It was a tough character to embody, the Hobbs character. My approach at the time was a lot of tough love to assist in getting that performance where it needed to be. As a producer to say, Okay, we're going to take Dwayne Johnson, who's associated with wrestling, and we're going to force this cinematic world, audience members, to regard his character as someone that they don't know — Hobbs hits you like a ton of bricks.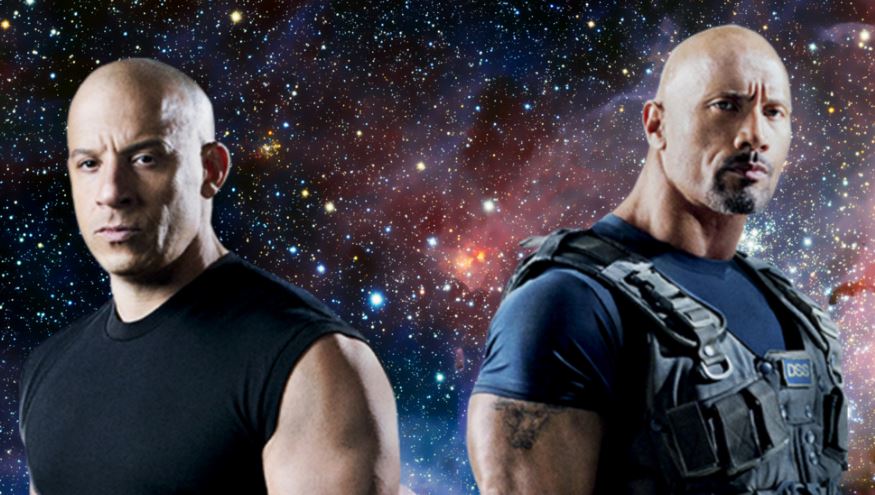 He continued:
That's something that I'm proud of, that aesthetic. That took a lot of work. We had to get there and sometimes, at that time, I could give a lot of tough love. Not Felliniesque, but I would do anything I'd have to do in order to get performances in anything I'm producing."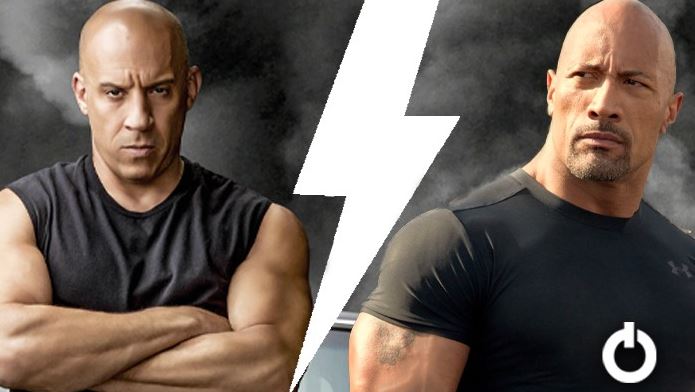 Now while speaking with THR, we've also got Dwayne Johnson's reaction upon Diesel's comments. Apparently, he laughed a lot
"I laughed and I laughed hard. I think everyone had a laugh at that. And I'll leave it at that. And that I've wished them well. I wish them well on Fast 9. And I wish them the best of luck on Fast 10 and Fast 11 and the rest of the Fast & Furious movies they do that will be without me."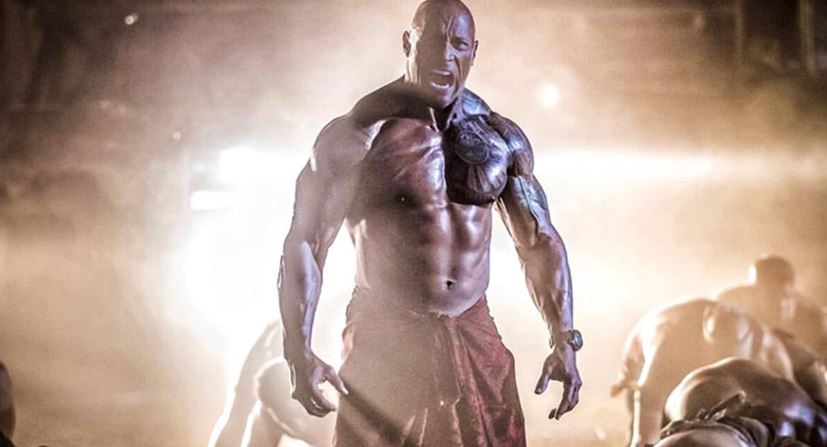 Back in 2019, Johnson did say, "I'll be seeing you soon Toretto" in one of his Instagram videos. It seemed that his beef with the Family Man had come to an end, and both franchise leads could unite some time in the future. But now with Johnson laughing off on Diesel's comments and saying what he said, it does seem that he won't be returning in the next two-part finale. Now maybe we're reading too much into it. The post-credits scene of F9 brought Shaw back into the mix. So, it is possible that Hobbs will surprise us later in the game. But we can't be sure of it for now.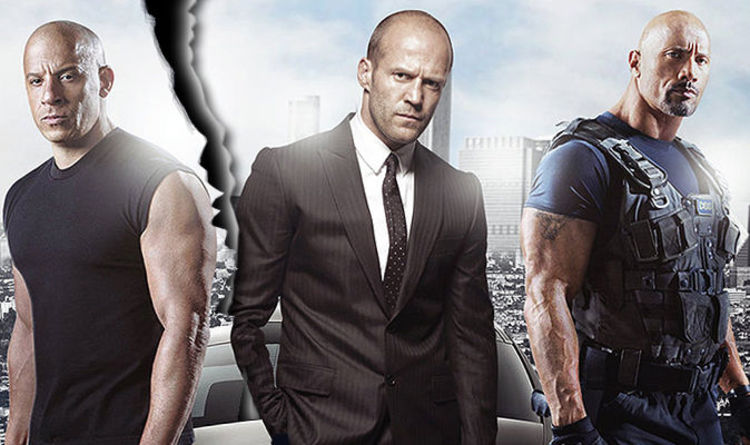 Right now, the conclusion is that Hobbs Will Not Return in Fast 10 & 11. we won't see Dom and Hobbs in the same frame together. And those who wanted a John Cena vs. the Rock battle in this franchise may not get one either. And that's just sad. Still, let's hope that these multi-million-dollar stars will see eye to eye someday and bring back the magic that they created in Fast Five.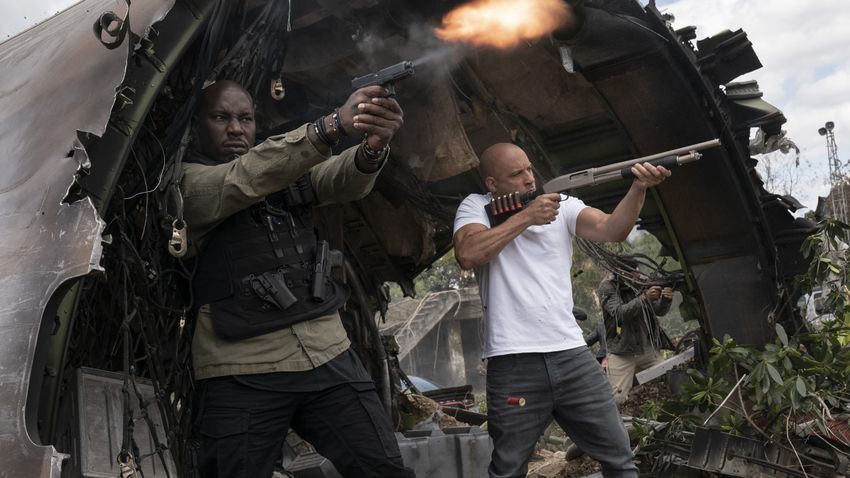 F9 is currently playing in theatres. Here's the official synopsis of the film:
Vin Diesel's Dom Toretto is leading a quiet life off the grid with Letty and his son, little Brian, but they know that danger always lurks just over their peaceful horizon. This time, that threat will force Dom to confront the sins of his past if he's going to save those he loves most. His crew joins together to stop a world-shattering plot led by the most skilled assassin and high-performance driver they've ever encountered: a man who also happens to be Dom's forsaken brother, Jakob (John Cena, next year's The Suicide Squad).
F9 sees the return of Justin Lin as director, who helmed the third, fourth, fifth and sixth chapters of the series when it transformed into a global blockbuster. The action hurtles around the globe—from London to Tokyo, from Central America to Edinburgh, and from a secret bunker in Azerbaijan to the teeming streets of Tblisi. Along the way, old friends will be resurrected, old foes will return, history will be rewritten, and the true meaning of family will be tested like never before.
Follow us on Facebook, Instagram & Twitter for more content.
Also watch: