Movies
Marvel Fan Spots Chadwick Boseman Sleeping During Avengers: Infinity War Press Conference
Avengers: Infinity War –
If you think being a star is an easy thing then you surely don't know about the routine of all these stars at all. Because they hardly get enough time to sleep or to be with their family and loved ones. But, things get tougher when you're a part of one of the most famous and successful franchises in the history of cinema. Well, Chadwick Boseman has become one of those top stars of the industry since he has famously portrayed the character of Black Panther in the movies of MCU.
And recently, one Marvel fan spotted Chadwick Boseman nodding at an Avengers: Infinity War press conference. But we can't make fun of Boseman here because we all know that promoting a film is a really hectic task for the stars as it includes a lot of traveling and public speaking. So, a Reddit user to /r/MarvelStudios, under a subreddit "Dedicated to Marvel Studios and the Marvel Cinematic universe as a whole" has presented a sleeping Panther on Reddit. Here's what he shared, have a look: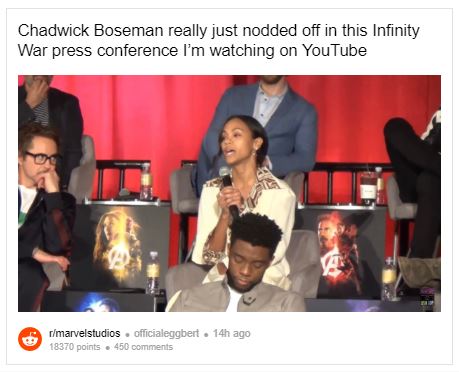 We all know that Chadwick Boseman is now one of the top stars of Hollywood after his movie Black Panther's incredible success in terms of both collection and awards. The movie has won a record three Academy Awards at this year's Oscars. Next, we are going to see him in the upcoming Marvel culmination saga, Avengers: Endgame for sure.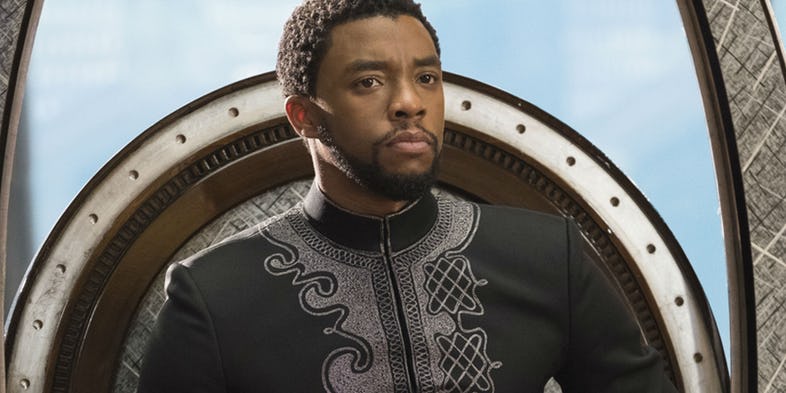 Captain Marvel is going to come very soon in theaters and the fandom is busy predicting the future of MCU side-by-side because after her incoming, Avengers: Endgame will come to end the Phase 3. There are a lot of talks of a potential sequel of Black Panther as well and the success of this movie has further cemented these reports and decision.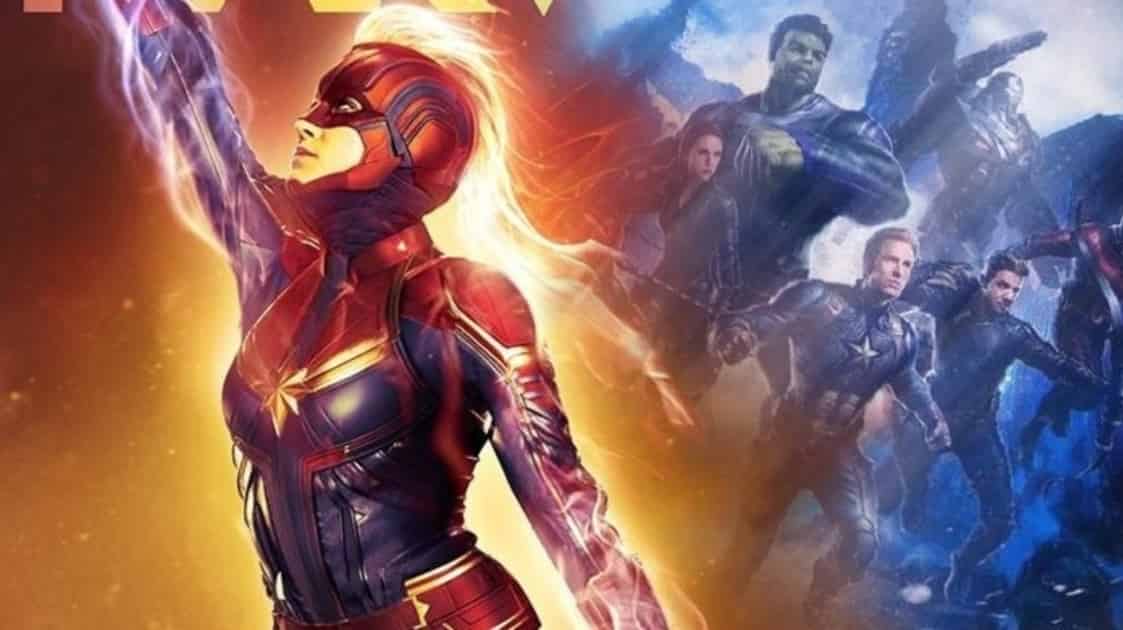 On the other side, it seems like a big and bright future is waiting for Chadwick Boseman. Captain Marvel is going to release on March 8th and Avengers: Endgame on April 26th. Are you excited about these two movies? Tell us in the comments section down below.