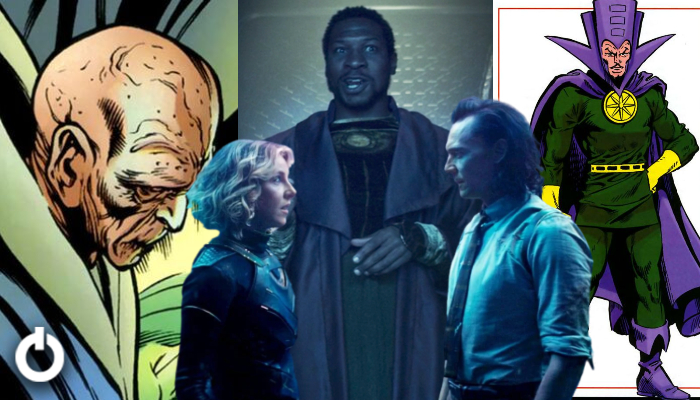 The Loki series has now wrapped up the first season after 6 superb episodes. It has already been renewed for season 2. But people are still taking their time to digest the information from these episodes. For starters, we got one too many characters that we absolutely adore. But apart from that, the finale episode of Loki had a bundle of Easter eggs. So, here are all Loki episode 6 Easter Eggs that we picked:
Loki Episode 6 Easter Eggs
1. He Who Remains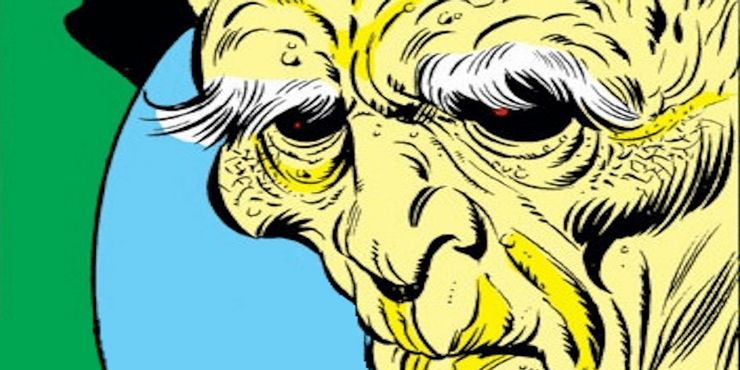 As soon as Loki and Sylvie entered the citadel, they were surprisingly greeted by Miss Minutes. She told them about the person behind it all, called He Who Remains. In Marvel comics, he was the sole survivor of a past universe, founded the new TVA, appearing first in 976's Thor #245. Originally, He Who Remains  was ancient, all-powerful, and incredibly wrinkly. But the MCU has definitely changed most of him, apart from his connections to the TVA and name.
2. The Citadel At The End Of Time
Previously, fans were speculating that it could be Miss Minutes behind it all. If not that, she was certainly given some serious weightage as a bearer of some solid information. She greeted Sylvie and Loki and called the structure "the Citadel at the End of Time." Also, this term is an amalgamation of two Marvel comics characters. First is He Who Remains, the second is Kang the Conqueror, who ruled over a quantum-defying citadel of his own.
3. The Fourth Time-Keeper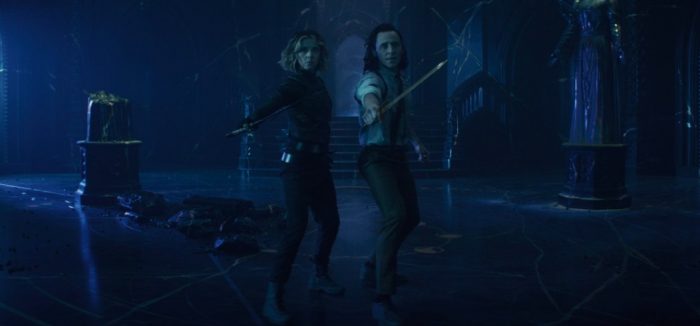 As Sylvie and Loki continued to explore the citadel, there was a mysterious broken figure. As we could see the Time Keepers, interestingly, a fourth statue was broken and lying on the floor. This is something that could be seen further in season 2. And if not, a simple nod to the Marvel comics, in which He Who Remains actually created a quartet of Time-Keepers. But one of them, the Oracle of Siwa, was banished in Ancient Egypt.
4. Quote-Filled Intro
This was unusual for the series as it wasn't done for any of the episodes before this. The episode started with an intro that somewhat dwelled into MCU's history. It began with Sam Wilson's "way to go, Tic-Tac" from Captain America: Civil War, the aural montage also includes "Wakanda Forever," "he's a friend from work," "I can do this all day," "Dormammu, I've come to bargain," "what is grief if not love persevering?" and, finally, "open your eyes" from the closing scene of last week's Loki episode. Apart from Marvel, Neil Armstrong, Greta Thunberg, Nelson Mandela, and others were included as well.
5. Renslayer's Real Name
In episode 6, Mobius and Hunter B-15 plan a strong play to reveal the truth to the TVA Minutemen. They find Renslayer's pre-prune location which is an Ohio school in 2018. When B-15 is finally in the office, a certificate in Renslayer's office reveals her real name as Rebecca Tourminet. But this is another nod to the comics. Renslayer uses this alias in the comics after falling out with Kang. But Rebecca Tourminet lived in 1903 rather than 2018.
6. Loki's Past Plans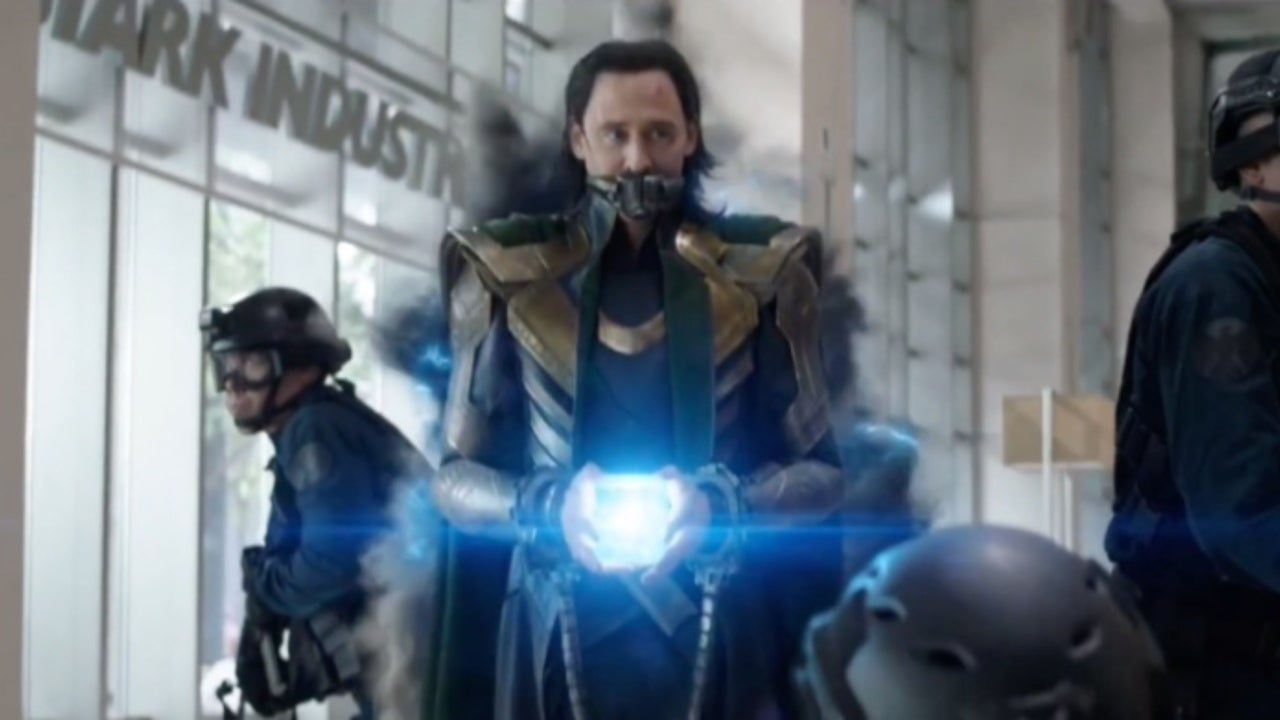 Miss Minutes tried to steer the Lokis away by offering a happy life for both the variants, even remaining in the same timeline. She tempted Loki with a successful Battle of New York and a win over the Avengers (from 2012's The Avengers), as well as a straight path to the throne of Asgard (which Loki tried for in 2011's Thor). Moreover, Sylvie claimed that Loki could keep the Infinity Gauntlet for himself and kill Thanos. All this was a nod to every Loki plan until now, at least for this variant.
7. Doctor Strange's Apple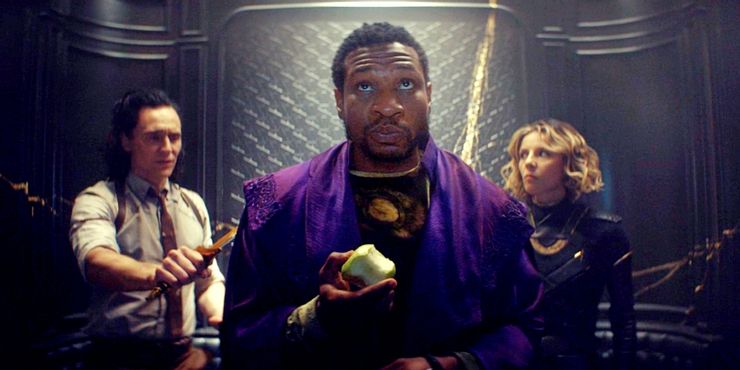 Like Doctor Stephen Strange in Doctor Strange, He Who Remains was also seen holding a green apple and bending temporal law. Cumberbatch's Stephen Strange was seen practicing the power of Eye of Agamotto on an apple too, just like Kang. He was seen enjoying the apple periodically and also dodging Sylvie's attacks skipping through time.
8. Mobius Switches Places With Loki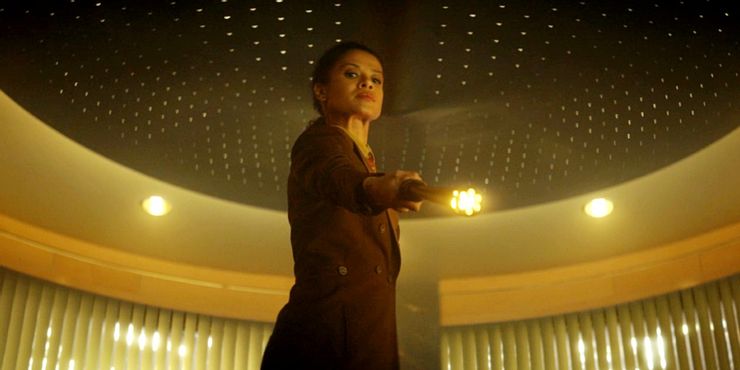 When Mobius came back to the TVA, he immediately confronted Renslayer. In an attempt to stop her from escaping, he charges towards her only to be kicked to the ground. The POV shot from Mobius' perspective to show Renslayer bearing down upon him is a direct link to Loki's defeat against the Avengers following the Battle of New York.
9. Different Kang Variants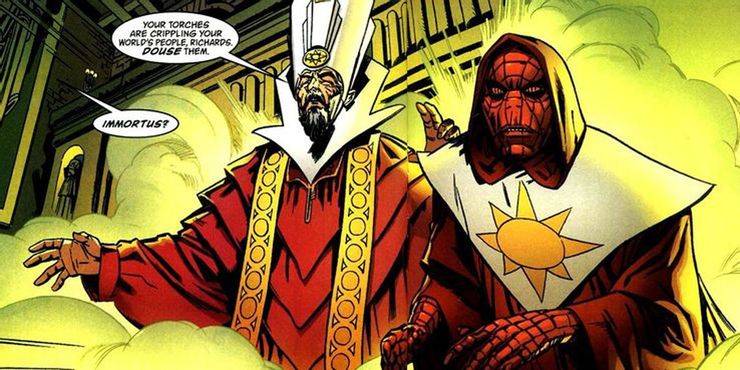 The show has definitely established Kang in a more than subtle way. He Who Remains revealed that there are too many variants of him that aren't as cordial as he is. Some of them crave supremacy and want to rule the multiverse. So, this opens the door for every Kang variant in history. This includes  Nathaniel Richards, Immortus, Rama-Tut, and Iron Lad.
10. 31st Century Conqueror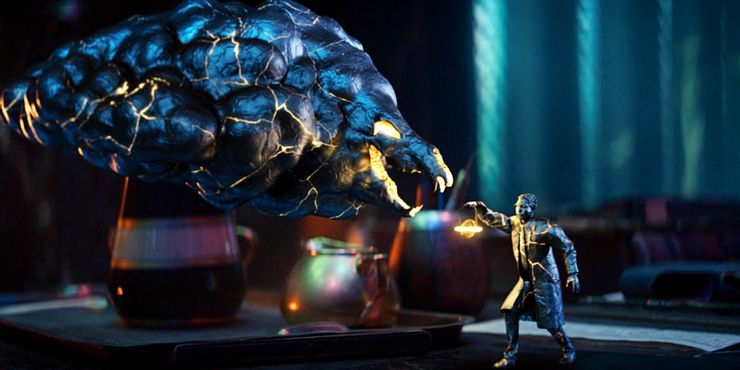 The finale does not namedrop Kang at all. But if you hadn't noticed, then Jonathan Majors' character is actually a hybris of He Who Remains and Kang. This is explained in his monologue about the multiverse war. He tells that he's a scientist hailing from the 31st century, who broke down the barriers between worlds and met alternate versions of himself. He also said that he's been given many names, one of them being "conqueror."
11. Kang Statue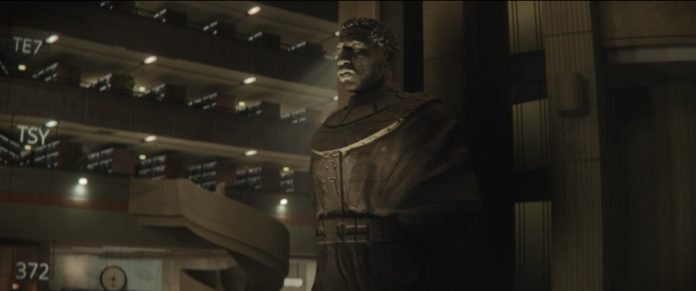 This particular scene has changed the MCU for no villain is revealed in such a dramatic way ever. Episode 6, "For All Time. Always" sees Loki returning to the TVA. But he quickly learns that the time police is now working for the Time Keepers anymore, but Kang. This is confirmed by the appearance of a new statue where the TVA's giant Time-Keeper monument once stood. Moreover, this could be the variant that He Who Remains was so afraid of.
12. Iconic "Loki Falls" Pose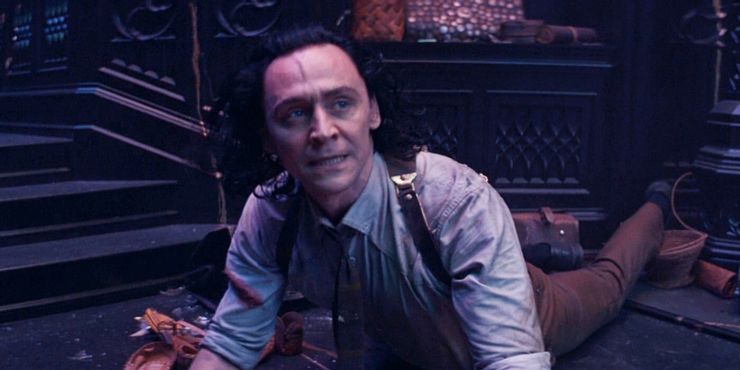 As seen previously in Thor: Ragnarok, the God of Mischief was sent on a half-hour long multiversal trip by Doctor Strange. He then falls on his front, whips his head, and makes a face that tells us that he's literally done with everything. Once again, finally, we get to see it again when Sylvie throws him using her magic, and it's his iconic pose again.
13. "Been Where You Are"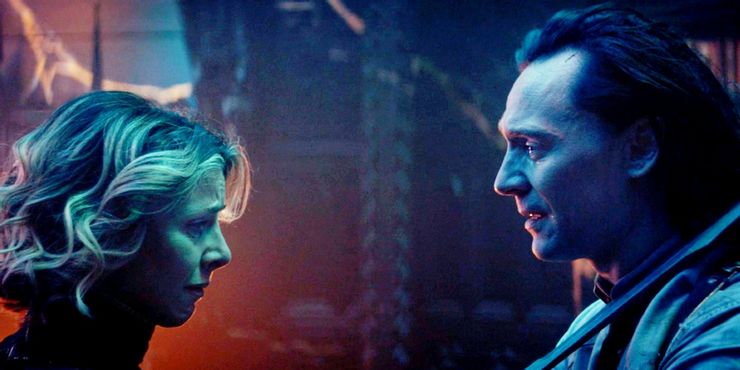 After their heated disagreement, Loki tries to explain Sylvie in a much more empathetic approach. He tells Sylvie that he's been where she is at the moment. He says this because he felt the agony when he learnt about his origins and felt betrayed by Odin. This revelation led Loki down a destructive path, first targeting his home and family on Asgard, then lowering himself by becoming a minion of Thanos. Just like Loki's psyche, Sylvie also just wants her revenge.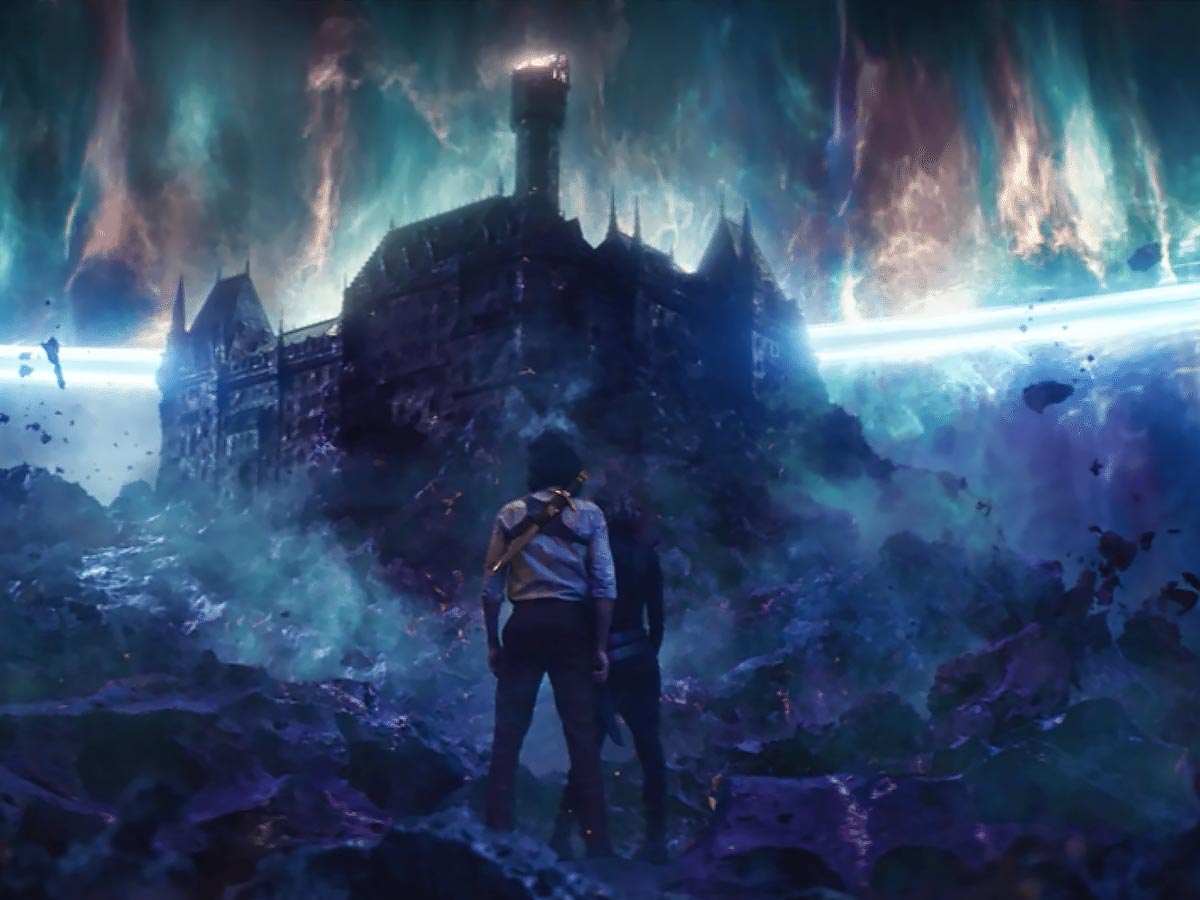 These are all Loki Episode 6 Easter Eggs. The show is currently streaming on Disney+. Did you catch all these Easter Eggs? Let us know in the comments.
Follow us on Facebook, Instagram & Twitter for more content.
Also Watch: