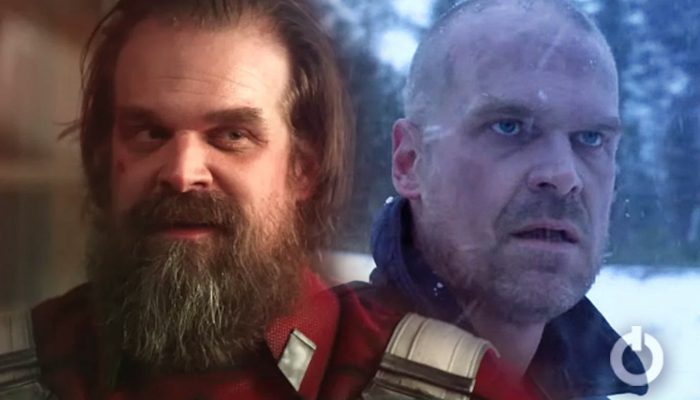 Stranger Things 4 is happening and is ready to take over Netflix yet again. This fairly successful series has got itself a huge fan base with an off-the-hook storyline. The film industry took a hard hit, which resulted in the projects getting their release dates being shifted. Many productions came to a halt and did not shoot for months. Stranger Things was no stranger to it. Yes, there have been some changes overall. One might wonder as to why Stranger Things Season 4 changed Hopper's look. Well, I'm here to tell you about it.
Stranger Things Season 4 Changed Hopper's Look Because of Black Widow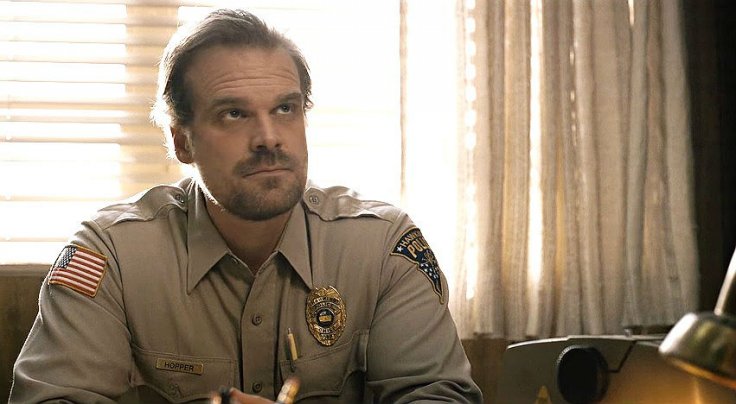 Let me take you back to Season 3 for a quick recap. It ended with the seeming sacrifice of Harbour's police chief and father figure Hopper in the Russian underground facility. But it was later revealed in the post-credit scene that he might have survived and there was more to history. The scene teased an American prisoner in the Kamchatka region. Hence, his survival was quickly speculated. Well, the first teaser trailer for season 4 confirmed the character's survival. It also gave us a glimpse at a mostly clean-shaven Hopper. But let me tell you, that wasn't always the plan.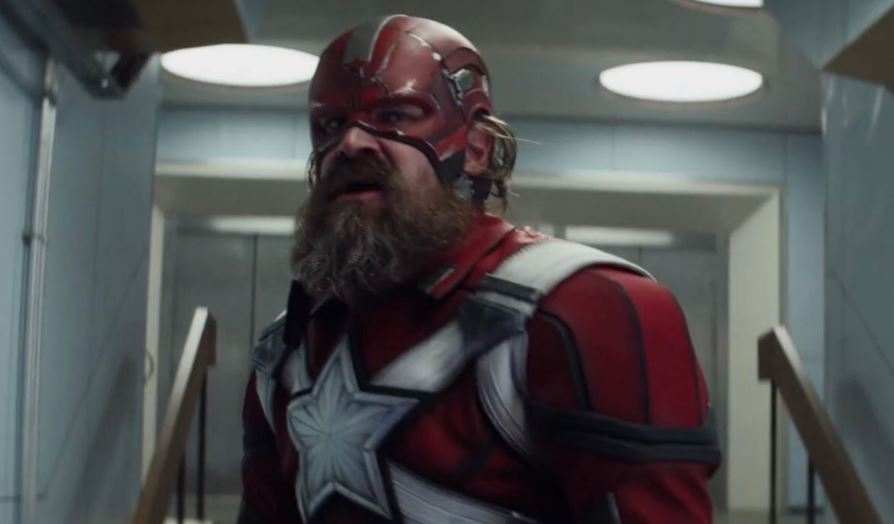 In an interview with Jimmy Kimmel Live, Harbour opened up about his work on the highly-anticipated next chapters for both the MCU and Netflix hit series. Harbour explained why Stranger Things Season 4 changed Hopper's look. He said:
"I had started growing out my hair, but then I got cast in this other thing to play a Russian prisoner. I had this long hair and this beard and I was big and I thought, 'I can't be the same guy with long hair and a beard in the same prison.' So I was taking pictures of the [Black Widow] set unbeknownst to anyone and sending them to The Duffer Brothers, making sure they didn't use any of the same colors as the set and the look was different and the outfits were different."
What Led To David Harbour's Change In Look?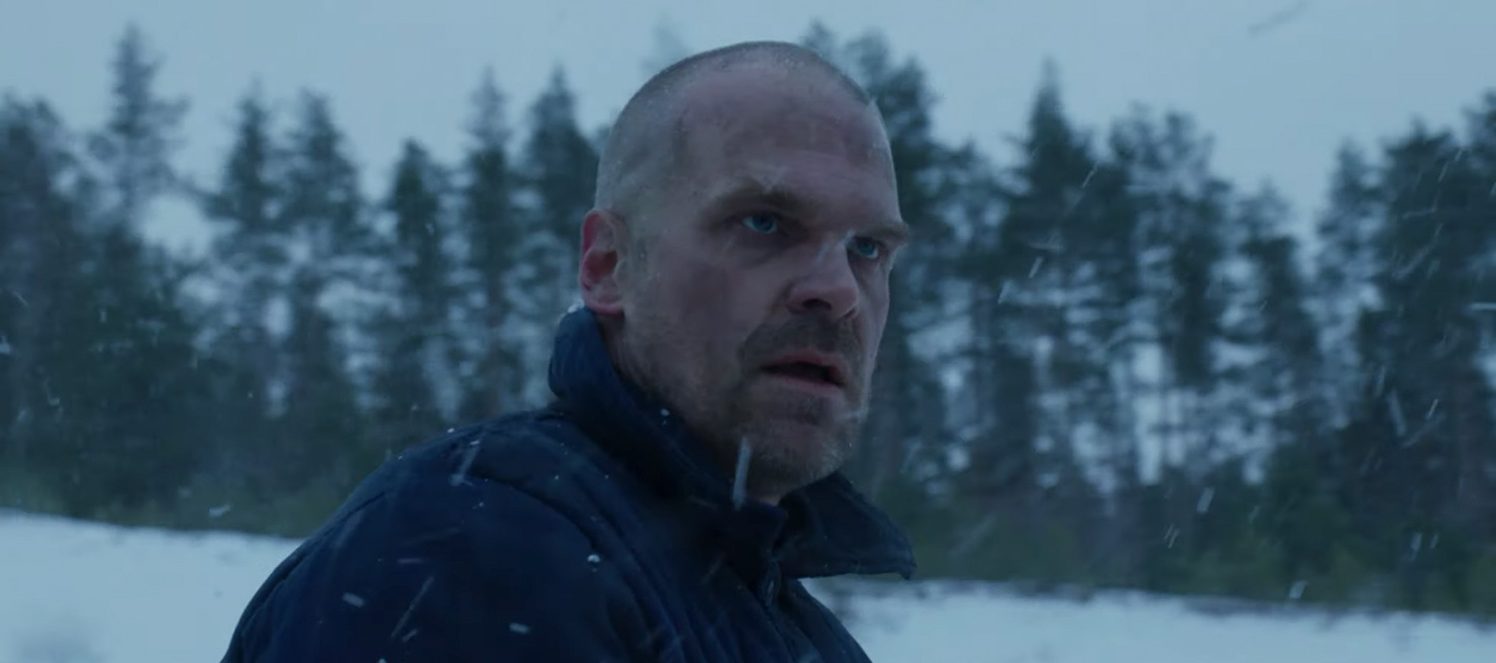 Harbour's dedication and management skills are simply commendable. Both the roles require poles apart persona and a certain outlook that determines the character. His persistence to dangle with both the roles makes sense because Black Widow and Stranger Things are both heavy in terms of accolades. Moreover, both the roles are different from each other. He continued:
"I kept sending these photos and finally at the end I had all this hair and beard and we had planned to do it this way, but I was like, 'Guys we can't do this, I'm coming out with this Marvel movie, I can't have the beard and the hair.' So we came up with a whole different look for him, we had him shave his head."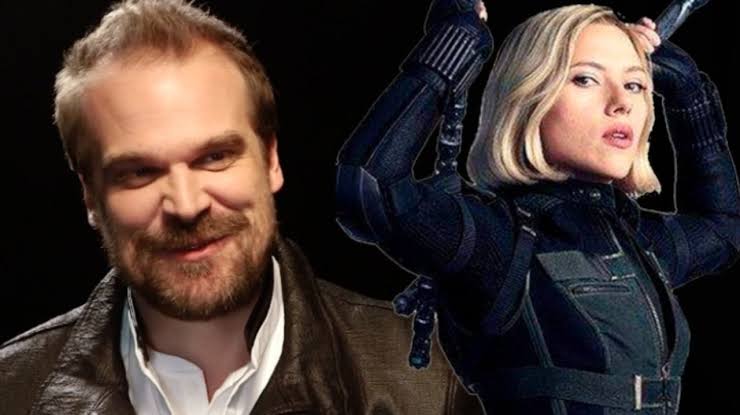 Both the characters spent time in a Russian prison. Hence, the 46-year-old star discussed their different looks. Harbour revealed Hopper's appearance came from a desire to distinguish it from the comic blockbuster. All this while, his role in Black Widow is crucial as well. The movie takes you back to the time between Captain America: Civil War and Avengers: Infinity War as Scarlett Johansson's titular heroine.
David Harbour's Importance In Stranger Things 4
Over the past three seasons, Harbour's Hopper has gained an immense amount of fan love. From his relatable and down-to-earth persona to the Magnum P.I. outfits, he engulfs you within the essence of his character. Moreover, the animosity surrounding the character always kept people under his grip. As a result, his appearance in the trailer for season 4 was simply an outstanding moment.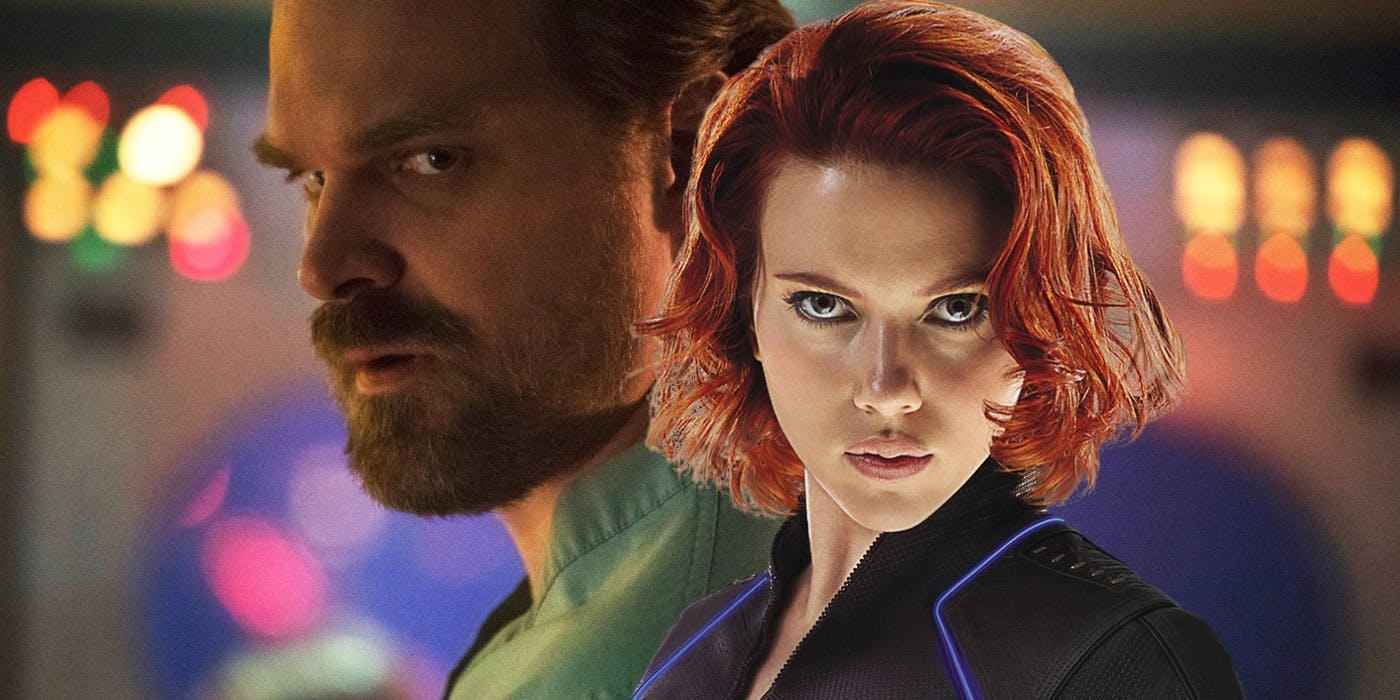 Now that Hopper's look has been changed, season 4 can easily dwell on the character development. Apart from that, his history and changes in personality could make up for a marvelous plot. Season 4 could focus on the character after being a Russian prisoner for an unknown time. I mean, that was the last we saw him. Now speaking about his look in Black Widow, his full head of hair and beard may make sense for wasting away in a Cold War-era foreign prison.
So, this is why Stranger Things Season 4 Changed Hopper's Look