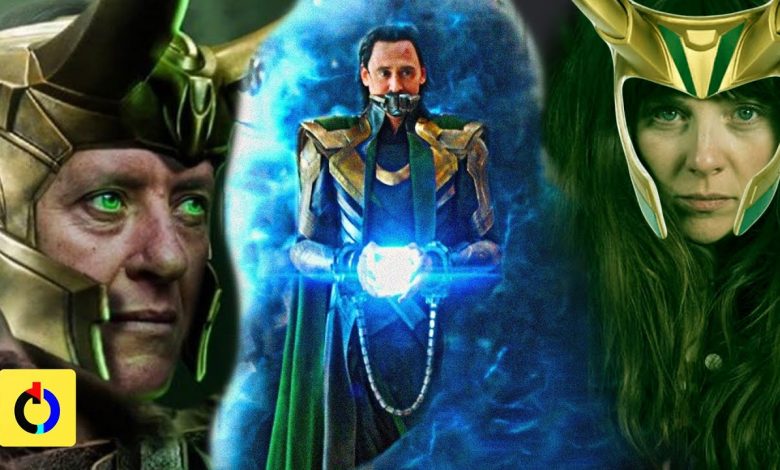 Loki episode 2, "The Variant," revamped the entire MCU. Until the next episode, we can only theorize where things will go from here. I mean, in just 2 episodes, the Loki Disney+ series has given us so much to digest. The first episode told us about the Time Keepers and their Sacred Timeline. And in the second episode, we got to know about an evil variant that was later revealed to be Lady Loki. But before Loki's first TVA mission, he was briefed about several other Loki variants, like Hulk Loki, Tour De France Loki, etc. But it looks like the Loki series could bring 5 more Loki variants in the coming episodes. Let's talk about it:
Old Loki
This one certainly tops the list because of the rumored involvement of Game Of Thrones' Richard E. Grant in Loki. So, a future version, an Old Loki, is definitely someone we can see in the show. This could actually be a good addition to the show because the Old Loki is straight-up evil. He could show a side of Loki that never mended things right.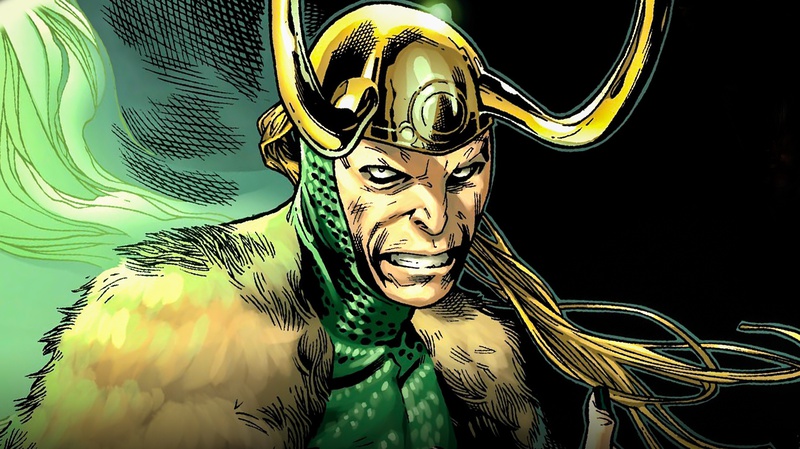 Old Loki could knock the final sense into Loki's sense and truly set him on a path to redemption. He did sort things with his brother until he was killed in Infinity War. But this is the 2012 version of Loki who has not experienced anything but merely seen his future. It is unknown how Old Loki will fit into the grand scheme of Lady Loki, but it's possible that he is in bonds with the female Variant. On that note, let's talk about her.
Lady Loki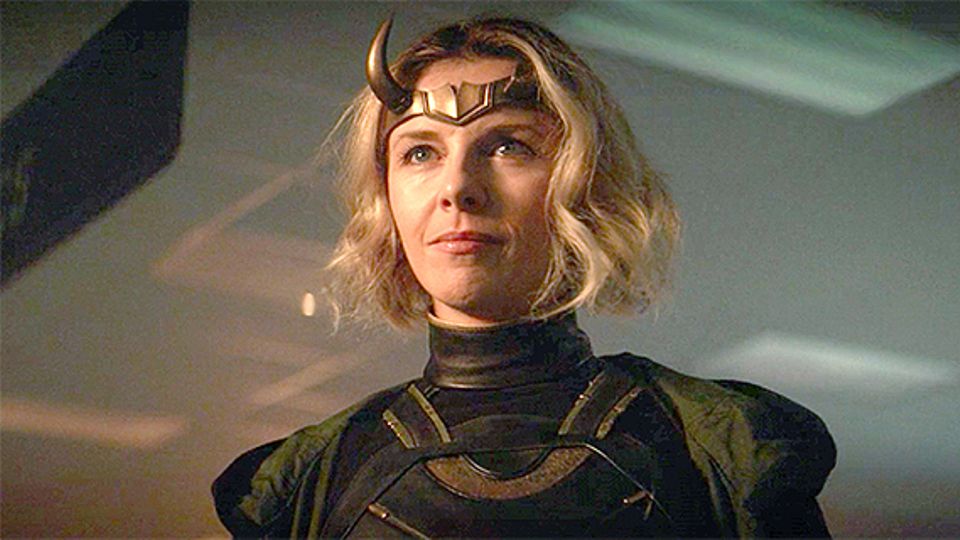 Lady Loki first appeared in Jack Kirby's Venus # 6, but the famous Variant was pushed into the forefront during J. Michael Straczynski, Marko Djurdjevic, and Olivier Coipel's Thor run from 2008. Very simply, the storyline follows Loki during the events of Ragnarok who transformed into a female, taking Lady Sif's body in the process. But that doesn't seem to be the case here. Di Martino's confident debut as Lady Loki is pretty questionable, but full of excitement too.
It seems that the series will showcase Lady Loki as the primary villain who is pulling the strings to achieve her ultimate goal. So far, she has killed several Minutemen and bombed the Sacred Timeline, simply stating that she is no joke. Di Martino's Loki is a distinct version of the God of Mischief, and she is not a shape-shifted version of Hiddleston's Variant. This difference in power was even explained by Loki in episode 2.
King Loki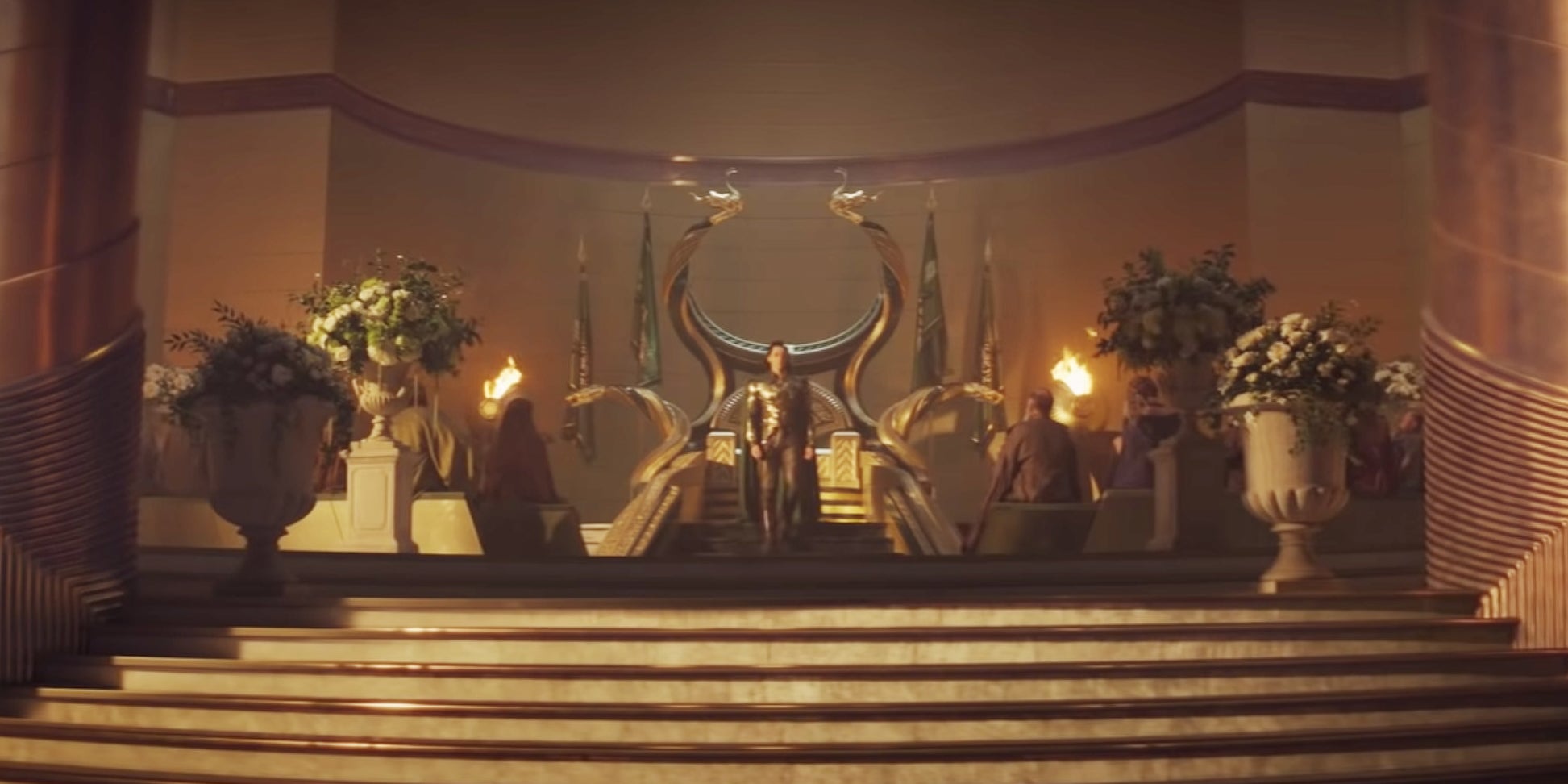 The trailers for Loki have shown a version of Loki sitting on Asgard's throne. Hence suggesting that in one of the timelines, Loki does become the king. This could mean that the current Loki could encounter this variant too. Honestly, I don't think this meeting would be pleasant. Seeing the variant achieved his dream and ruling Asgard would definitely tick Loki and drive him crazy.
But, this could also create an opportunity for the series to show that ruling Asgard is not the true destiny of the God of Mischief. On the other hand, if Loki goes to take the help of King Loki, it's highly unlikely that the king would take sides being too busy ruling his kingdom. This element could play on the plot level. A conversation between Loki and King Loki in my opinion is necessary for Loki to better understand his journey.
President Loki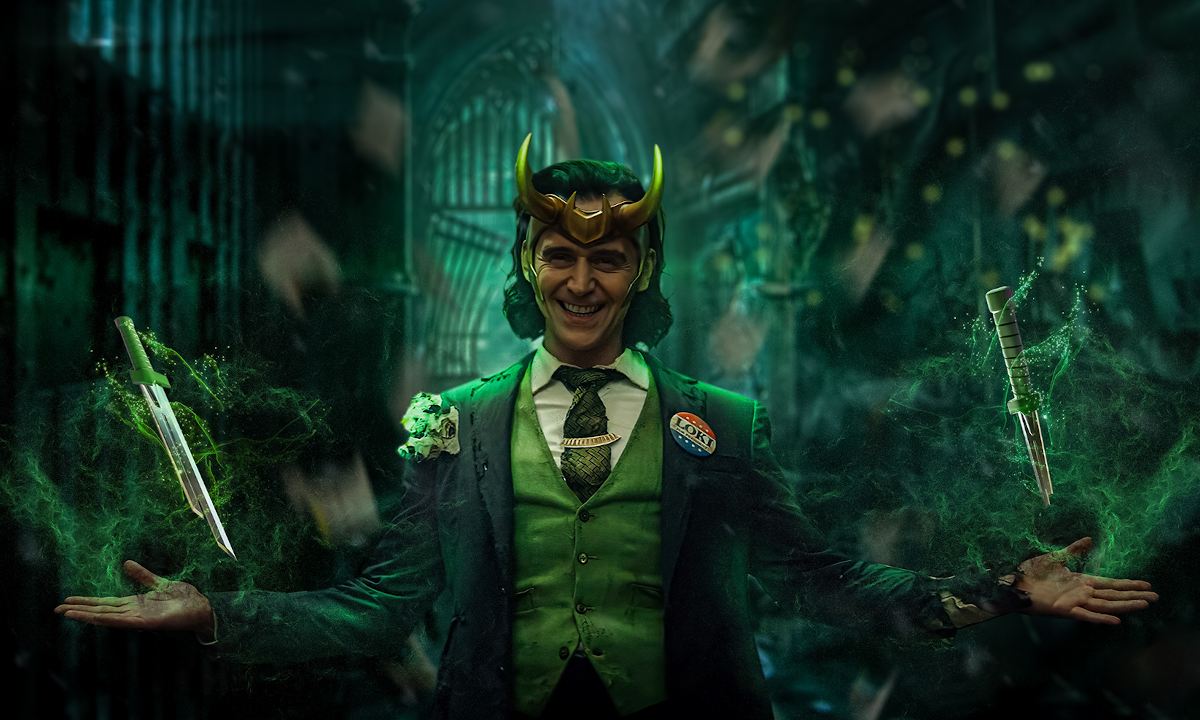 We haven't seen this variant in the show as of now. But he is heavily featured in the trailers throughout. So, all hail President Loki! This version of the character is lifted straight from the Vote Loki miniseries, in which the God of Mischief runs for president. Now, this is where the irony lies. His entire campaign argues that all of the candidates are liars and cheats. But he vows to boldly and proudly lie directly lie to the faces of Americans.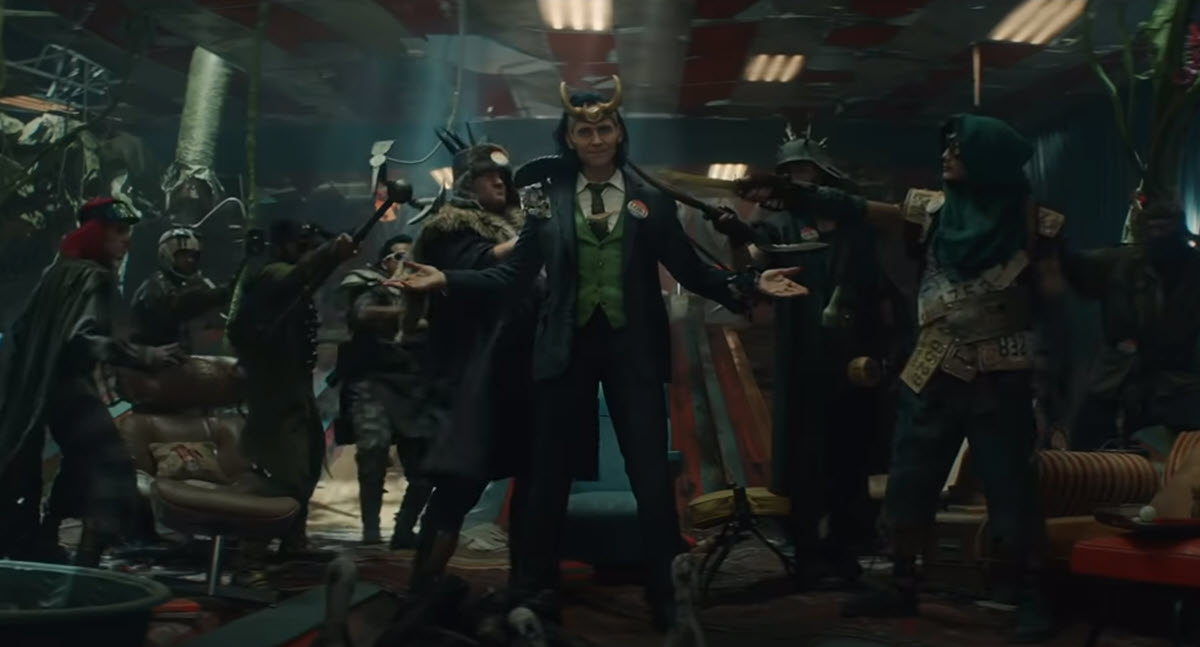 In the show, there's a strong chance that this Variant will be recruited by Endgame Loki to help him in his fight against Lady Loki and Classic Loki. However, in Loki's take on President Loki, he appears to have won over a post-apocalyptic gang of ruffians and looks like their ruler/king. But there has been no context to this variant this far. Loki's unlikely alliance with another version of himself is the next best thing that we could see in the show!
Kid Loki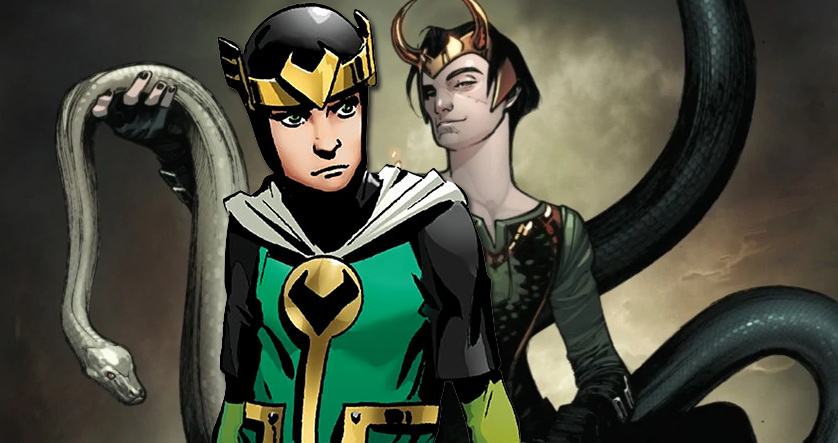 Wouldn't you want to see a Kid Loki? Well, I'd certainly love it. Speaking of that, it was rumored during the development of the show that a younger version of Loki might appear. But this was further set in stone by Jack Veal that he will indeed play a young version of the MCU's trickster. Hence, it is safe for us to think that he will show up in Loki sooner or later.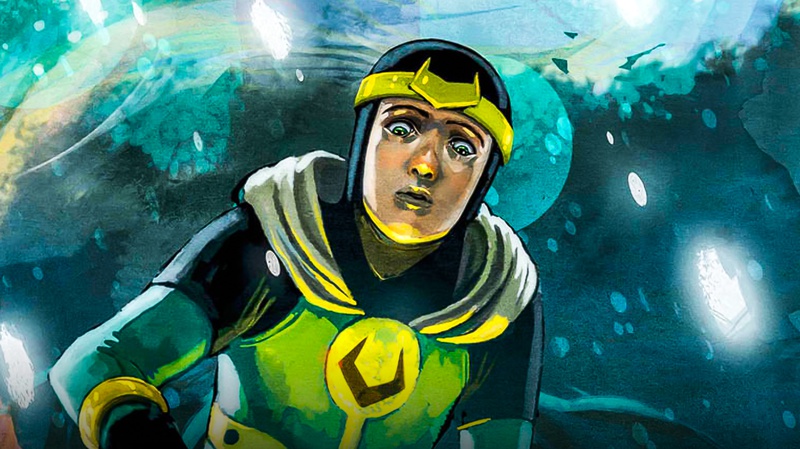 The show heavily focuses on the multiverse concept and different realities. So seeing Kid Loki through a flashback does not make sense. And this is exactly why it becomes so exciting. It would be interesting and fun to see Loki and Kid Loki going on an adventure side by side. It is currently unknown if this young Variant will be part of the good guys. But it could be that he will be sort of evil at first, and then before eventually helping Loki in some mission.
Ikol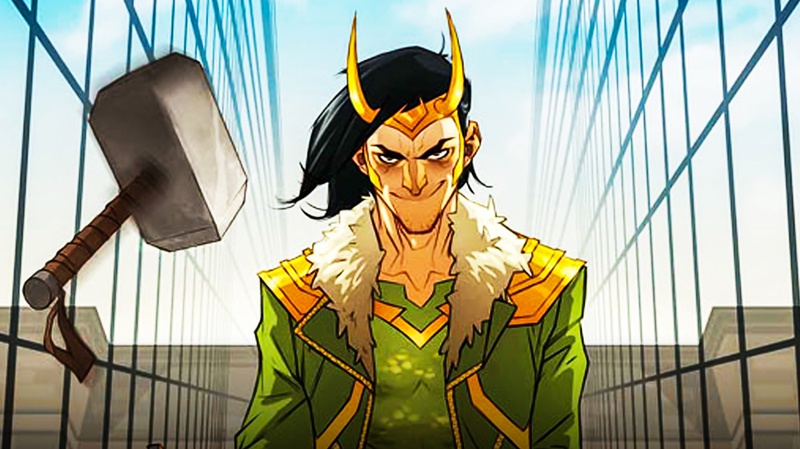 I am particularly excited about this variant. That's because, in the comics, this is a completely new Loki who is free of the weight of the past after he successfully manipulates Hela to take his name out of the Book of Hel. This is the variant who we call Ikol. Moreover, this is the variant that our version of Loki can actually end up being. As of now, he is on some sort of redemption path. By joining the TVA in missions, he might as well correct the cosmic mistake and turn things around. The main difference in this endeavor would be that Thor and the rest of Asgard would not be with him in this newfound path.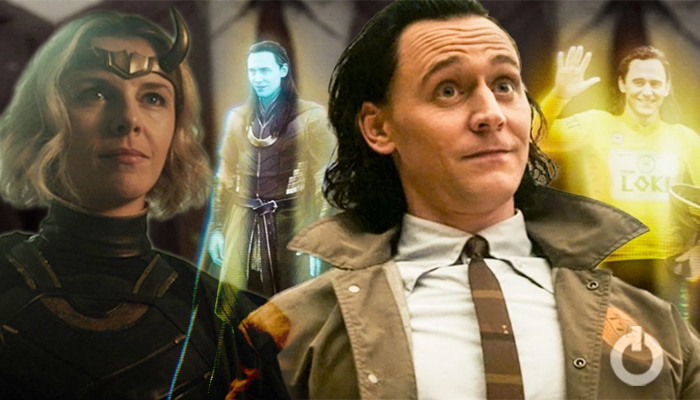 So this is how the Loki series could bring 5 more Loki variants. Which variant are you most excited about? Loki stars Tom Hiddleston as Loki, Owen Wilson as Mobius M. Mobius, Gugu Mbatha-Raw as Ravonna Lexus Renslayer, Wunmi Mosaku as Hunter B-15, and Sophia Di Martino, Richard E. Grant, Sasha Lane, and Eugene Cordero in undisclosed roles. The series premieres on June 9 on Disney+. New episodes release every Wednesday.
Follow us on Facebook, Instagram & Twitter for more content.