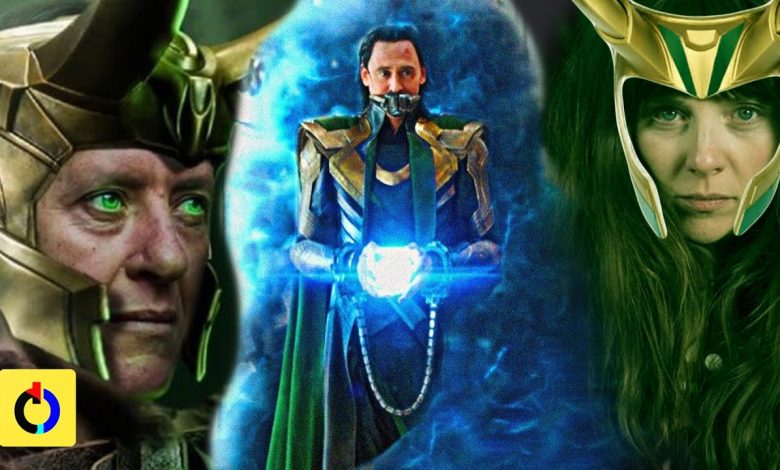 The God of Mischief is not leaving the MCU any time soon. Well, there are various reasons for that. Moreover, the Disney+ series Loki is here and the first reactions of Loki are simply outstanding. Tom Hiddleston is back on the market with his impeccable performance! But he's not alone! Agent Mobius M. Mobius (Owen Wilson) is giving tough competition to the Trickster! Don't believe me? Check out the initial reviews yourself!
First Reactions of Loki Claim The Series To Be Promising!
The basic plot of Loki is that the 2012 version of Loki escaped during Endgame Time Heist. Well, that too with the Tessaract! But now, he is caught by the TVA – Time Variance Authority. But as the trailers suggest, he is working with the TVA now, for a bigger role. So without further adieu, let's dive into the initial reactions!
It is an Absolute Blast
#Loki is an absolute blast. Tom Hiddleston is back as the God of Mischief and gives his best performance to date. The connectivity of this show is evident and fans will appreciate every detail – Marvel has found a way to expand the MCU and do so in such a clever and unique way. pic.twitter.com/BOHPQVvArB

— Brad R Lambert (@bradrlambert) June 6, 2021
The first episodes set the tone! 
Watched first 2 eps of #Loki and am intrigued, if not fully engaged. Lots of exposition in sit-down convos, less narrative momentum. Leans heavily on MCU lore, and has an exciting world built on top of that. Very first-act of a 6-hour movie – hope it delivers on the set-up. pic.twitter.com/MlKo76LoA4

— Alex Leadbeater (@ADLeadbeater) June 6, 2021
Serves the audience well! 
A big ol' YAY for the Beetlejuice vibes of the TVA! After two episodes, #Loki looks like it's VERY much my thing. Fascinated by the TVA and the timeline rules I'll no doubt obsess over. And love how the story is challenging Loki to assess/reassess his actions. pic.twitter.com/raD9QC78O1

— Perri Nemiroff (@PNemiroff) June 6, 2021
Loki fits Phase 4 perfectly!
WandaVision was meant to be a mystery box of sorts, The Falcon and the Winter Soldier made statements on race and legacy. I think #Loki is designed to be the most purely entertaining Marvel series thus far, at least based on the first two episodes. It's a cheeky action comedy… pic.twitter.com/iHIyDhsgyY

— Brandon Katz (@Great_Katzby) June 6, 2021
"Bleeping Brilliant," well, go and watch it!
Have seen the first 2 eps of #Loki and they're… bleeping brilliant. A gripping detective tale – with flourishes of Fincher, from Mindhunter to Zodiac/Se7en (really). But, plenty of mischief and laughter, too. The production design is KILLER. Amped for ep 3. Bring it. pic.twitter.com/bVLnARJprp

— Joel Meares (@joelmeares) June 6, 2021
First two episodes, and already a favorite series?
#Loki has hands down my favorite first TV episode for Marvel Studios yet.

Tom Hiddleston is just too good in the role, picking up 2012's Loki instantly. He's brilliant.

Early exposition comes with awesome details for MCU fans. I really like the start. Lots of potential here! pic.twitter.com/wY6HiYzGHC

— BD (@BrandonDavisBD) June 6, 2021
Well, humor and story perfectly blended in!
Watched the first two episodes of #Loki, and smiled from ear to ear the whole time. Off the charts weirdness meets a wonderful cinematic scope, and Tom Hiddleston is at his charismatic/enigmatic best. Thus far, it's very much the show that the MCU's greatest villain deserves. pic.twitter.com/3YZ8mMzevB

— Eric Eisenberg (@eeisenberg) June 6, 2021
Loki establishes the concept of the multiverse even further! 
I've seen the first 2 episodes of #Loki & I'm LOVING it so far. It's a time-traveling detective show that's laying groundwork for the MCU multiverse while also being about identity & confronting ugly truths about ourselves. The Tom Hiddleston/Owen Wilson bromance is my favorite pic.twitter.com/w9yLLHGEHJ

— Erik Davis (@ErikDavis) June 6, 2021
Hiddleston is here to take you over!
The 1st 2 eps of #LOKI were wonderful! Hiddleston's charisma/chemistry w/ Wilson will hook you. The real draw (and emotional gut punch at times), however, is watching this beloved villain move between doing the right thing and working for his own ends. (1 of 2) pic.twitter.com/2aOLtalVEL

— Jenna Busch (@JennaBusch) June 6, 2021
No one can take Loki away from Hiddleston!
first two episodes of #Loki are fantastic. Obviously @twhiddleston is still perfect in the role but I love how the series is expanding the MCU in a new direction and we're watching Loki try and figure out what's going on rather than having him in control. pic.twitter.com/TP45W73bvi

— Steven Weintraub (@colliderfrosty) June 6, 2021
Owen Wilson is about to be your favorite! 
I am burdened with glorious purpose…to tell you I've seen the first two episodes of #Loki & they are a BLAST!! Tom Hiddleston is excellent, it's so fun to see him really revel in this role. Owen Wilson is also super delightful. Marvel delivers a true sci-fi, time travel romp. pic.twitter.com/NdKCSO6XbP

— molly freeman (@mollyrockit) June 6, 2021
Loki's Future In The MCU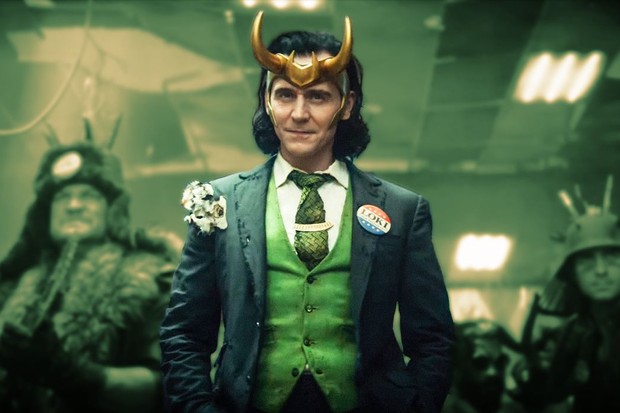 Loki is set to debut this Wednesday, June 9 on Disney+, moving away from the service's usual Friday premieres. These initial reactions are very necessary for the show to become an absolute hit. And honestly, not even one review is against the show. Can the show take over WandaVision and The Falcon and The Winter Soldier.
Hiddleston, obviously, is no stranger to the role of Loki, but these early reactions imply he's in top form and has an excellent rapport with Wilson's Agent Mobius. Their chemistry is definitely upping the stage for Loki, and we cannot wait for the world to see it! Loki promises to be what will deliver the groundwork to properly introduce the multiverse. The first reactions of Loki are something to feel good about.
Loki will premiere on Disney+ on June 9. Are you excited about the series? Let us know in the comments.
Follow us on Facebook, Instagram & Twitter for more content.
Also Watch: