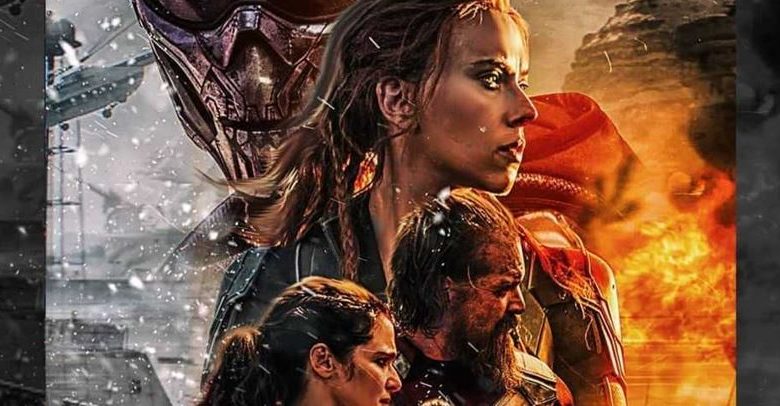 Black Widow is coming to us, and we're excited to see Natasha Romanoff in extreme action. She's always proved that she can survive without superpowers. I am personally way too excited about the project. Moreover, we have always wanted to see her in pure raw action while the entire story revolves around her. In Black Widow, Johansson's Natasha is on the run following the events of Captain America: Civil War, and she reunites with members of her spy "family." This family includes Pugh's Yelena, David Harbour's Alexei aka Red Guardian, and Rachel Weisz's Melina. Speaking on that note, we have 7 details about Black Widow following the new set visit.
1. Why Black Widow Is Set After Captain America: Civil War
Black Widow is set after the events of Civil War. This is the time in which Natasha has violated the Sokovia Accords. Therefore, she is no longer an Avenger. But she's also not yet part of Steve Rogers' (Chris Evans) team that's seen when Thanos' minions arrive on Earth. Johansson has explained why this time is perfect for the solo flick. It's this lack of ties to any organization or team that made this particular era in the MCU timeline the perfect setting. She explained:
"It felt like a good time because Natasha has always worked for [someone], she's always been a part of some operation … whether it was the Red Room or SHIELD or the Avengers, she's had this kind of family, for better or worse. Then after Civil War, it's all gone. Everything is gone and she's, for the first time ever really just on her own."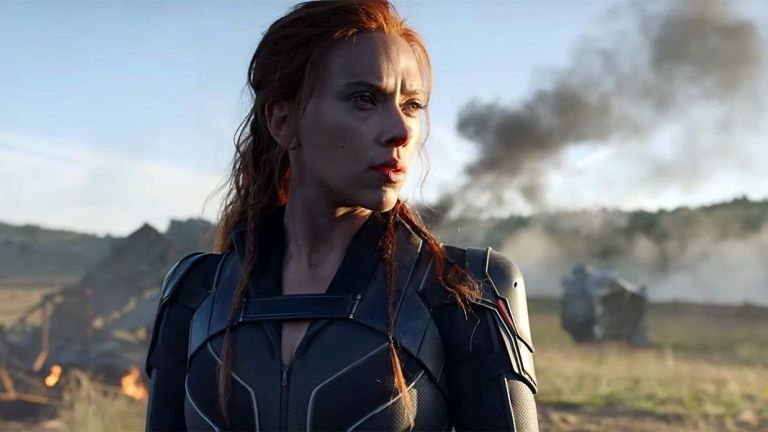 But, it is not only Johansson that agreed to this. She went on to explain that she and Marvel Studios head Kevin Feige agreed the era between Civil War and Infinity War was the perfect time to dive deeper into Natasha's story. Johansson said, "When you find her at the beginning of the film, she's just broken, and by the end of the film, the goal is to put her back together, but different than before." This all makes sense now. This insight was very important for the viewers in order to better understand the setting of the film.
2. What Yelena Adds To The Marvel Universe & How She Fits Into Black Widow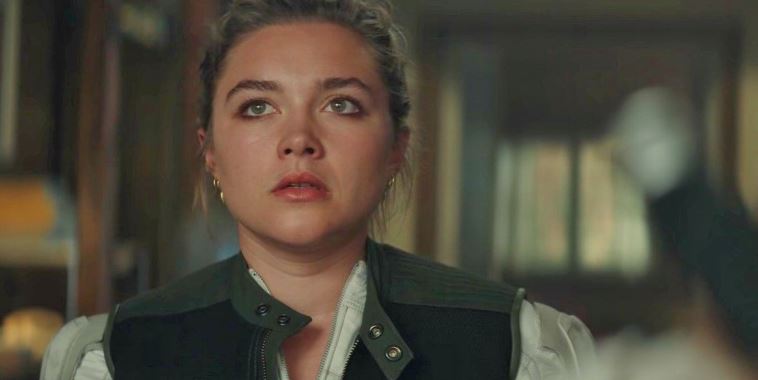 This revelation is really important because it explains Yelena's importance in the story of Natasha Romanoff. Johansson explained on the set that Yelena was always going to be a part of Black Widow's story. In the comics, Yelena and Natasha are not biological sisters. I hope the movie remains on the same foot and does not change their origins entirely. Johansson explained:
"The story of two women competing against one another and trying to take each other down and dethrone one another felt, like, not interesting. The relationship developed into what it is, which is a relationship that is grounded in a shared experience and knowingness and sisterhood."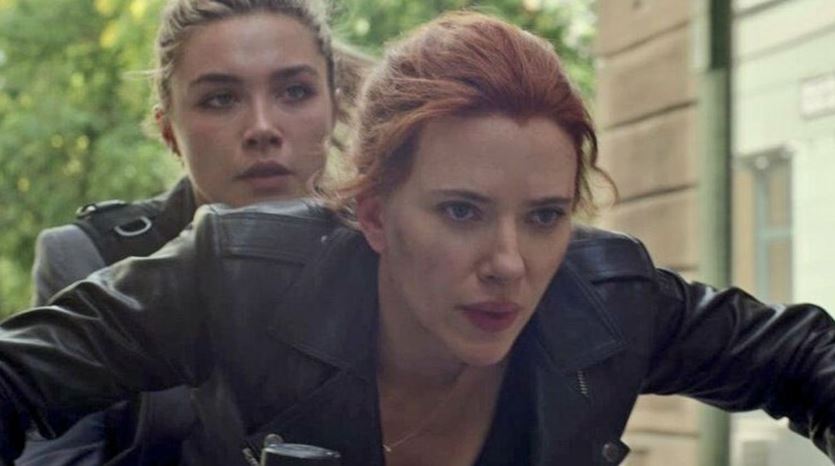 The sister relationship is bound to make up for a major part of the film. Pugh has described Yelena as bratty and deeply annoying to Natasha, in the way of a little sister. And we are excited to see this side of Natasha Romanoff. But Pugh also explained the unbreakable bond that they have. That is why they make up for a family. She explained that their relationship is strong, and it will be nice for Natasha to enjoy the aspect of a family for once.
3. Black Widow's Avengers: Infinity War Easter Egg Confirmed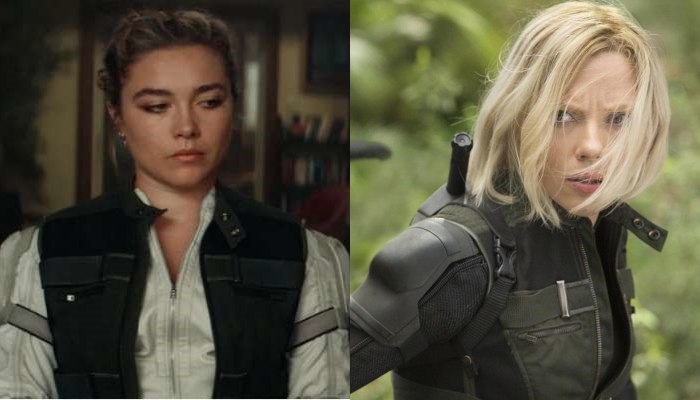 The green vest that Yelena Belova sports in the trailer actually has a huge Infinity War Easter egg. This is the same jacket that Natasha wore she fought alongside the Avengers in Infinity War. When asked about the vest while on set, she confirmed it's a purposeful connection between her and Pugh's characters. She explained:
"It actually is an important thing,. It seems very superficial, but it actually is very unique, it's a very meaningful thing. It's an heirloom, it becomes an heirloom in this unexpected, funny way."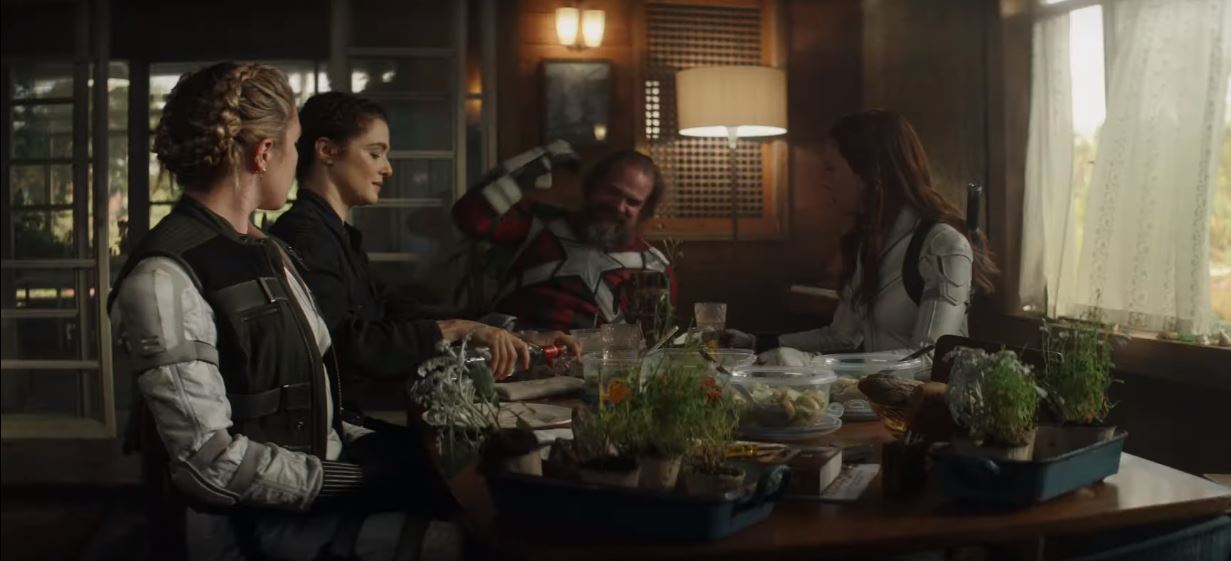 But originally, the vest was not designed to be followed up in Black Widow as well. Formerly, it was just part of Natasha's new look for the third Avengers movie. But, Johansson said, "That's totally a Kevin Feige thing. He loves all of that backstory stuff and things that connect characters to one another." Well, we'll know Marvel loves to include little connections to make the universe more interconnected and webbed.
4. Johansson Is Thankful Black Widow Didn't Come Earlier In The MCU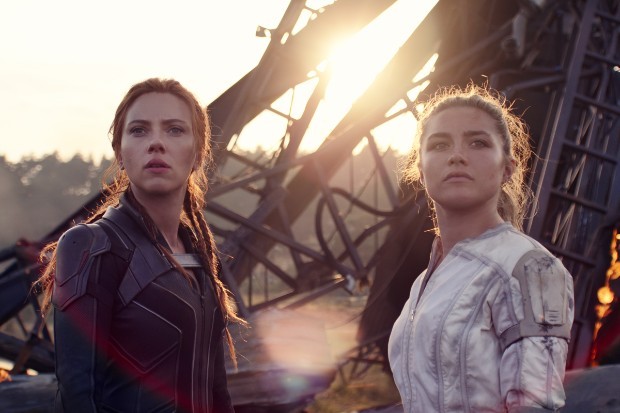 Earlier, I told you about how Marvel and Lionsgate were almost through with a Black Widow movie in 2004. But Johansson is actually thankful that her solo flick did not come any time earlier in the MCU. She said that she's actually glad Black Widow is coming much later in the MCU. Stating the obvious, she explained that the movie and the character would have been different if the movie had come prior in the MCU. She explained:
"In some ways, I'm actually very thankful that it's happening now," Johansson said. "Because we can actually make a movie that's about real stuff. I just didn't want to go back that [far]. I wanted to move forward – even though we are going back, but it'll make sense when you see it." So although Black Widow may finally answer some questions about Natasha's history, it's still about further developing the character rather than going back to tell her origin story."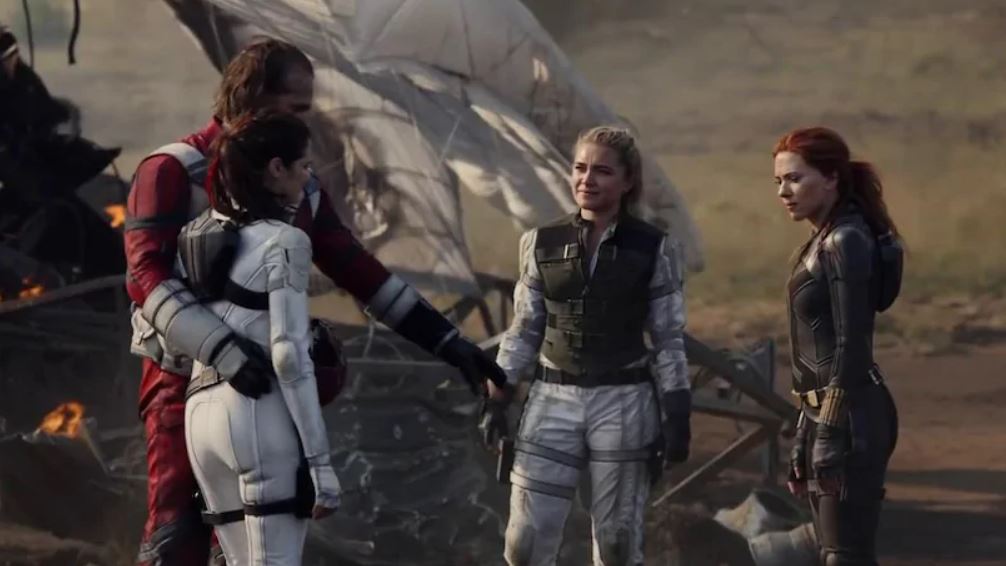 Johansson has made it pretty clear that this is not an origins story. Following after Civil War, Natasha will be seen in many of her shenanigans. Though the movie will have a flashback sorts of, it will also focus on the events that will shape her future. Pugh has also stated that this movie is essentially about all the women that have been abused. So, let's see where the movie actually leads!
5. How Black Widow Has Evolved Since Iron Man 2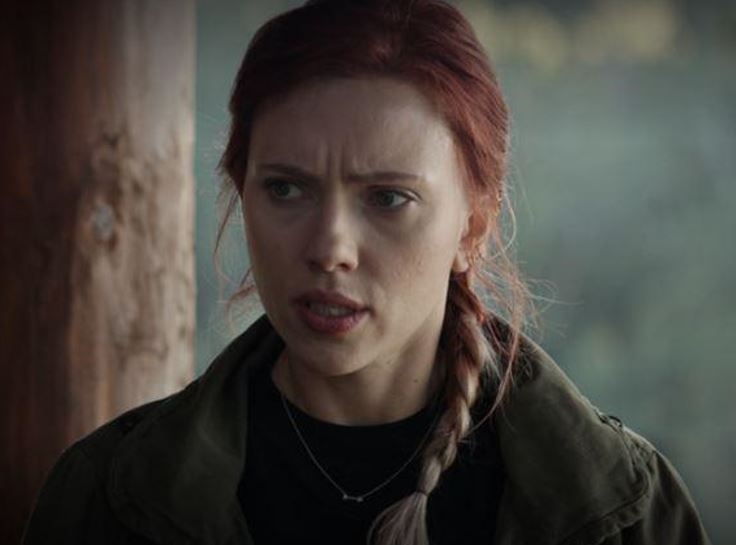 It will be over 11 years since Johansson originated the character of Natasha in Iron Man 2. Naturally, the character has evolved greatly. She has been on so many adventures alongside other members of the Avengers, she has seen the course of seven movies. While on the set of her solo movie, the actress reflected on who Natasha was at the beginning of her journey and where she is during Black Widow. She said:
"She's seductive in this kind of way [in] that Iron Man 2 beginning phase, and that's her power. Her power is in her sexuality and then that changed over time. Her strength was actually her vulnerability, that's the place we're in now. She really sacrifices herself out of her love, she saves her friend – she saves everyone, but she saves her friend. I think that just being in that kind of headspace and being able to make that decision, that selfless decision, that selfless act, is so incredibly powerful."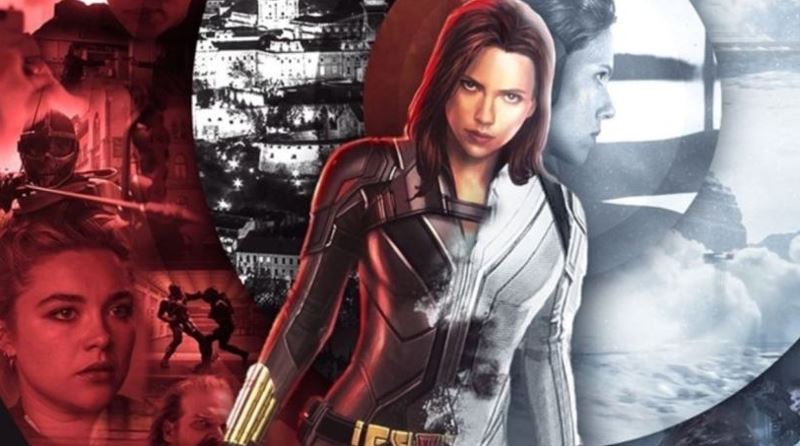 Johansson has clearly implied that the version of Natasha Romanoff who sacrificed herself in Endgame is nowhere close to the super-spy who originally joined the fight in The Avengers. But it will be another step in the evolution of Johansson's Natasha Romanoff, and we're excited to see that! As I've always said, she is a character too big to be ignored! Such insight into the character only amps us for the movie!
6. What Director Cate Shortland Brings To Black Widow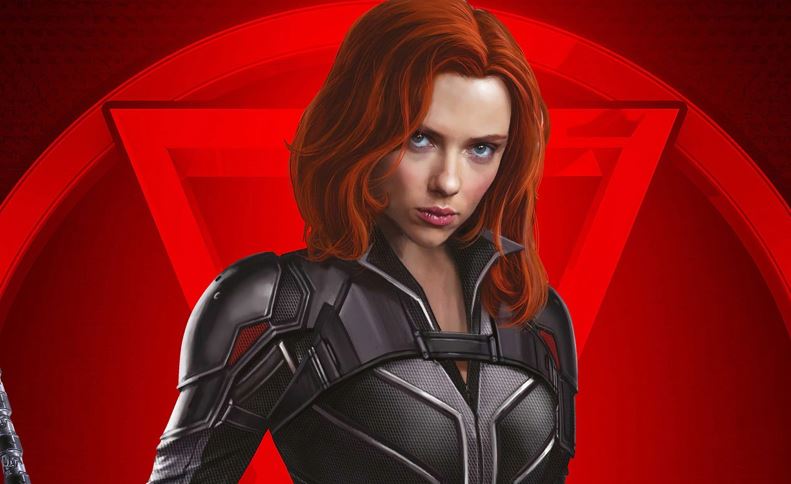 When the movie initially started, Marvel Studios made a concerted effort to recruit a female director to helm the female-fronted film. It was stated that marvel met with over 65 directors to find the right fit! But they finally settled on Cate Shortland (Lore). She directed the film from a screenplay by Eric Pearson (Godzilla vs. Kong) based on a story by Jac Schaeffer (WandaVision) and Ned Benson (The Disappearance of Eleanor Rigby). For Shortland, Johansson said:
"With Cate, it's just been so liberating because she's not afraid of any of the ugliness or what is perceived to be ugliness – the embarrassing, uncomfortable parts." The actress went on to say, "That's what she wants to make movies about. I hope that we see Natasha's real true strength in this film more than ever before. And I think Cate will bring that out."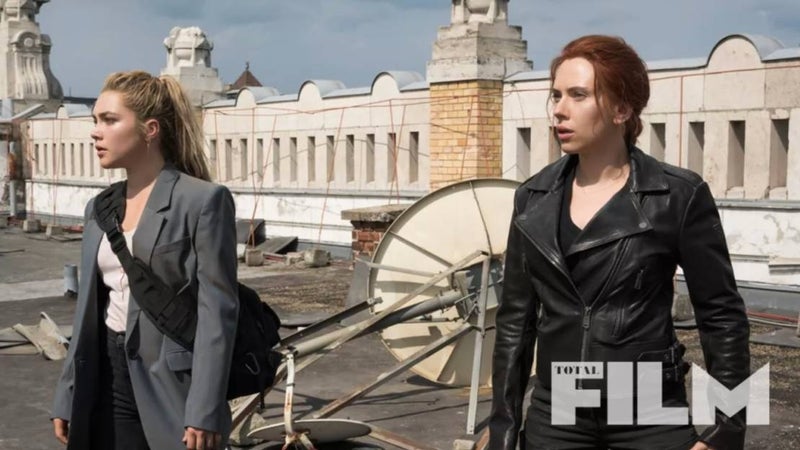 The actress is hopeful that this long-awaited solo movie will be an opportunity for MCU fans to see multiple layers of the character. And we are waiting for just that. Black Widow is easily one of the most mysterious characters in the MCU because we literally do not know anything about her. But this flick is destined to change that. Black Widow will now be seen as an individual character.
7. Insight Into The Red Room
We all know about the Red Room where Natasha was trained. But the MCU has barely scratched the surface of this mysterious element and the abusive Black Widow program. It was briefly shown in Avengers: Age of Ultron. But Black Widow will dive into the issue in a much deeper manner. This is where the viewers will understand why Natasha is the way she is. Pugh shared about the importance of the Red Room, she said:
"I think that one of the heartbreaks about this film is that it is essentially about women that have been abused, whether it's about the system or whether it's about physical abuse. They've all been in some way trapped, and I think this film is the realization of the life that was taken from them. And that's how Natasha and Yelena start repairing, I suppose. So I don't think she's too happy about [the Black Widow program]. Then again, it's the only thing she's known, so I don't know."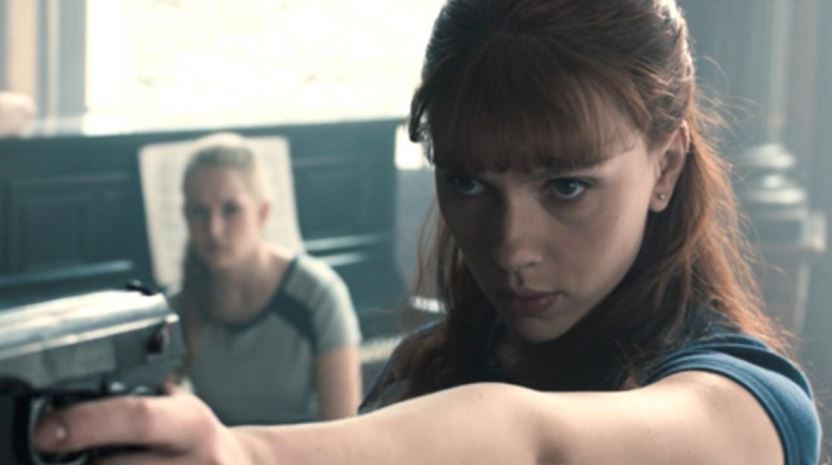 So these were all the new details about Black Widow. The film stars Scarlett Johansson as Natasha Romanoff/Black Widow, Florence Pugh as Yelena Belova, David Harbour as Alexei Shostakov/Red Guardian, O-T Fagbenle as Mason, and Rachel Weisz as Melina Vostokoff. The film arrives in theatres and on Disney+ Premier Access on July 9.
Follow us on Facebook, Instagram & Twitter for more content.