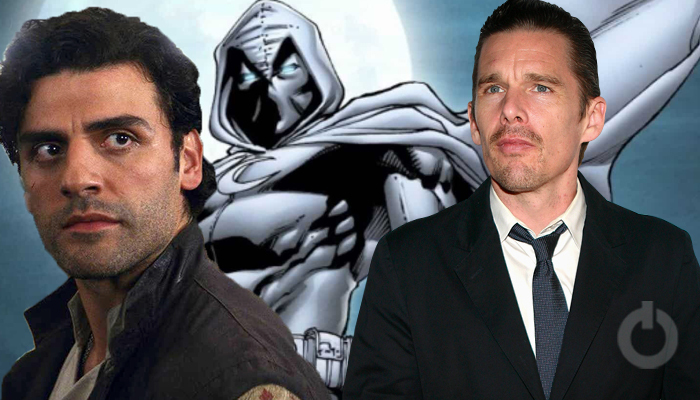 Marvel's Moon Knight is officially happening and it is happening with a strong cast. It was recently announced that Oscar Isaac was in negotiations, and later confirmed to play the lead role of Marc Spector in Moon Knight. The addition of Isaac has since allowed Marvel to continue the casting process and find actors who will appear alongside him. Not only this, but May Calamawy from Ramy joined the cast earlier this week as the female lead.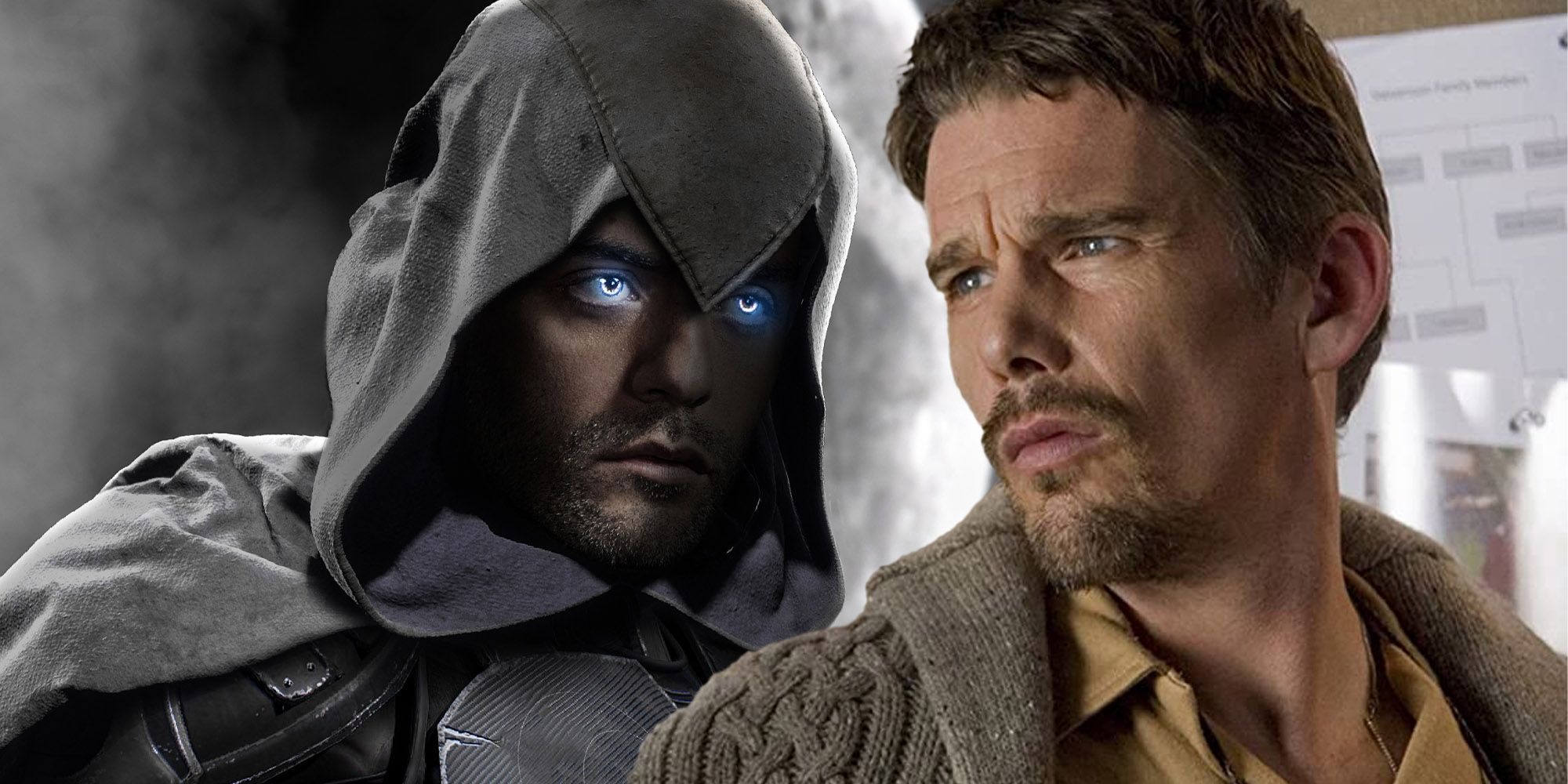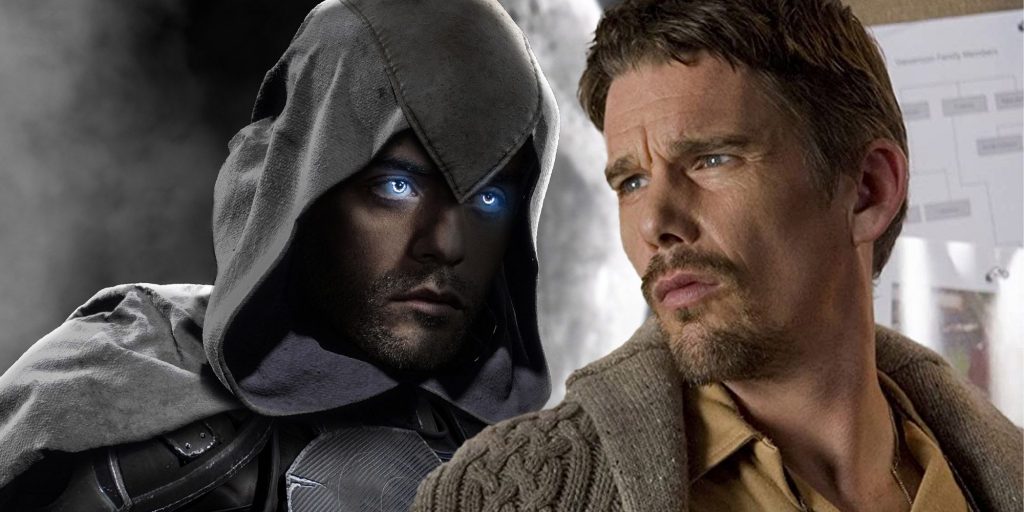 Ethan Hawke will appear in Moon Knight as the main villain. Hawke is best known for roles in Training Day, Richard Linklater's Before trilogy, and Boyhood. Hawke joining the MCU as Moon Knight's villain is his first foray into a giant comic book property. Now that he's joined the cast of Moon Knight, he'll finally get to experience being part of that world. If Hawke is playing Bushman as the original report theorizes, this will give him the role of Moon Knight's archnemesis. Bushman is one of Moon Knight's more grounded villains, as he is simply a mercenary looking to get rich. The character first appeared in Moon Knight #1 in November 1980. He is the oldest nemesis of Marc Spector. 
https://twitter.com/ATR3lDES/status/1390012376423047169
Well, we finally have the first look at Ethan Hawke! The Budapest Reporter revealed a leaked set photo from Marvel Studios' Moon Knight production in Budapest, Hungary. The image offers the first faraway look at Ethan Hawke's unspecified Marvel character. Hawke was shown sporting long brown hair (possibly a wig) while dressed in a fully brown outfit. It was also said that Hawke was carrying a walking cane, though it's not visible in the shot.
While most people think that Hawke could be Bushman. But, there's a chance that he could also be playing Dracula with the current look that he has. The reason why I think that is because of the mystical atmosphere and ancient Egyptian mythology that is being brought into the film. This character could even transition into future projects like Blade. But it is a little far-fetched, and only possible if the character sticks around for that long.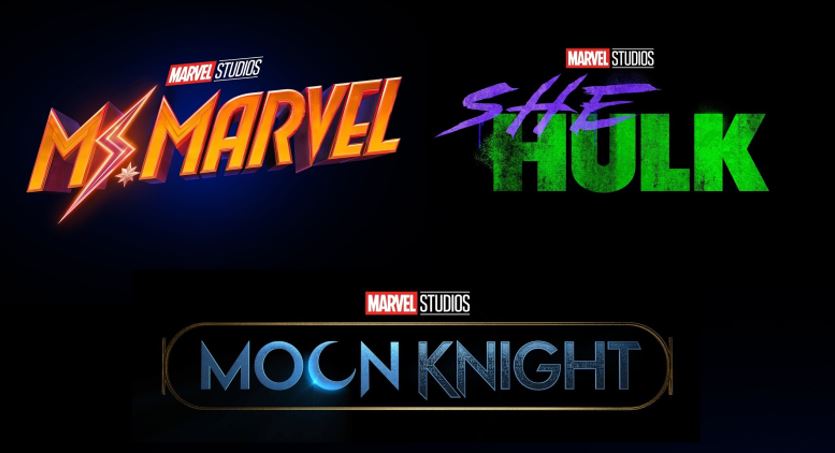 Moon Knight is currently filming and will release on Disney+ in 2022. Besides that, MCU's upcoming roster includes Black Widow, Eternals, Shang-Chi and the Legend of the Ten Rings, Spider-Man: No Way Home, Doctor Strange in the Multiverse of Madness, Thor: Love and Thunder, Black Panther: Wakanda Forever, The Marvels, Ant-Man and the Wasp: Quantumania, Fantastic Four, Guardians of the Galaxy Vol. 3, Deadpool 3, and Blade. We've also got several MCU shows for Disney Plus including Loki, What if…?, Hawkeye, Ms. Marvel, She-Hulk, Secret Invasion, Ironheart, I am Groot, Armor Wars, Echo, and Wakanda.
https://www.youtube.com/watch?v=YhLTL1hkdo0