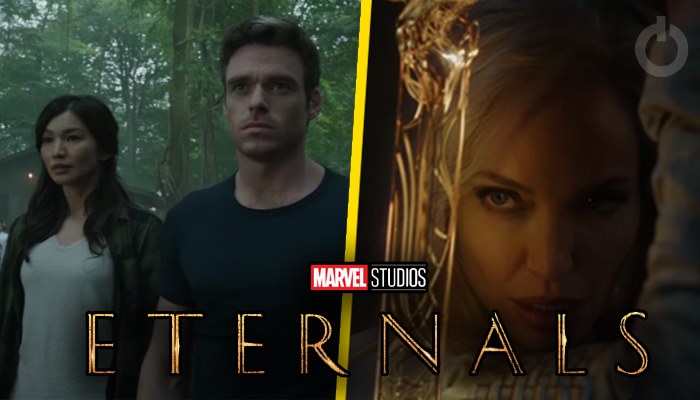 After the release of Shang-Chi's epic first trailer, all eyes were set on the first trailer of Eternals. Well, we've not got the first trailer yet. But Marvel has revealed a little teaser along with their upcoming roster. The situation of the theatres has been extremely bad ever since March 2020. Many theatre chains throughout the world are on the verge of dying. Warner Bros. has been doing its bit to save theatres. But Marvel has been mostly been evading theatrical releases. Now, the wait is going to be over as we are getting Black Widow, Shang-Chi, Eternals, and Spider-Man: No Way Home this year.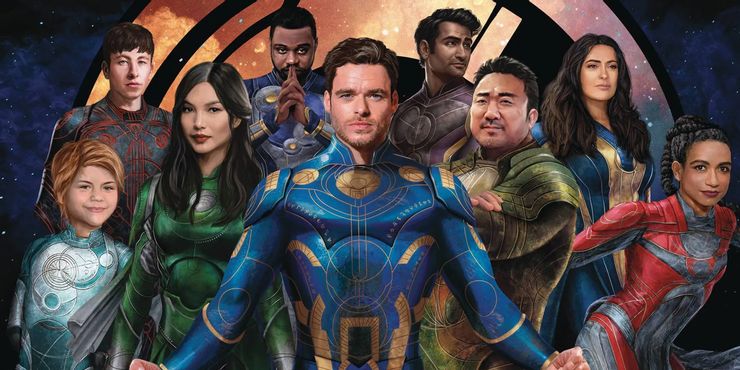 Reports have suggested that Kevin Feige and co are really happy with what Chloe Zhao has done with Eternals. They consider it to be a masterpiece. Well, Marvel has released a trailer for all their upcoming movies in order to promote and celebrate the theatrical experience. It shows just 12 seconds of Eternals footage, and we can already see why they are rating Eternals so highly.
Marvel Studios Celebrates The Movies
The footage gives us our very first look at all Eternals. Salma Hayek shows up as Ajak, Richard Madden as Ikaris, Kumail Nanjiani as Kingo, Lauren Ridloff as Makkari, Brian Tyree Henry as Phastos, Gemma Chan as Sersi, Lia McHugh as Sprite, Don Lee as Gilgamesh, Angelina Jolie as Thena, and Barry Keoghan as Druig.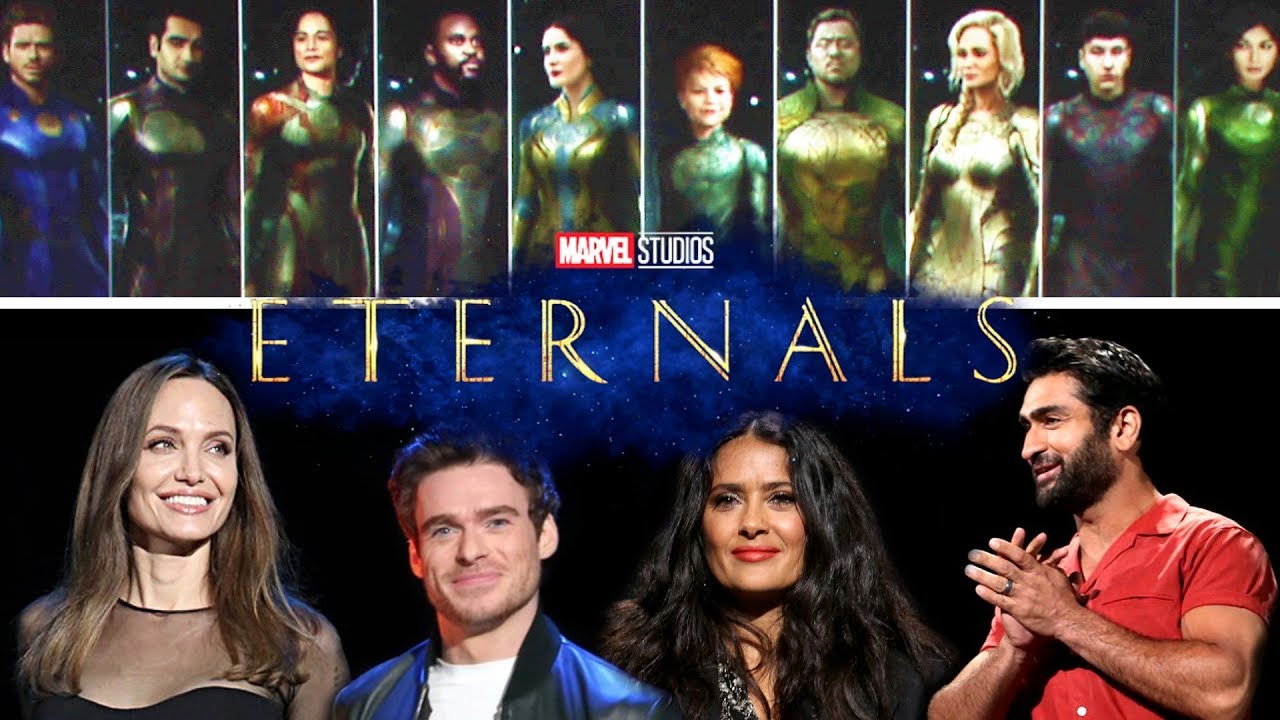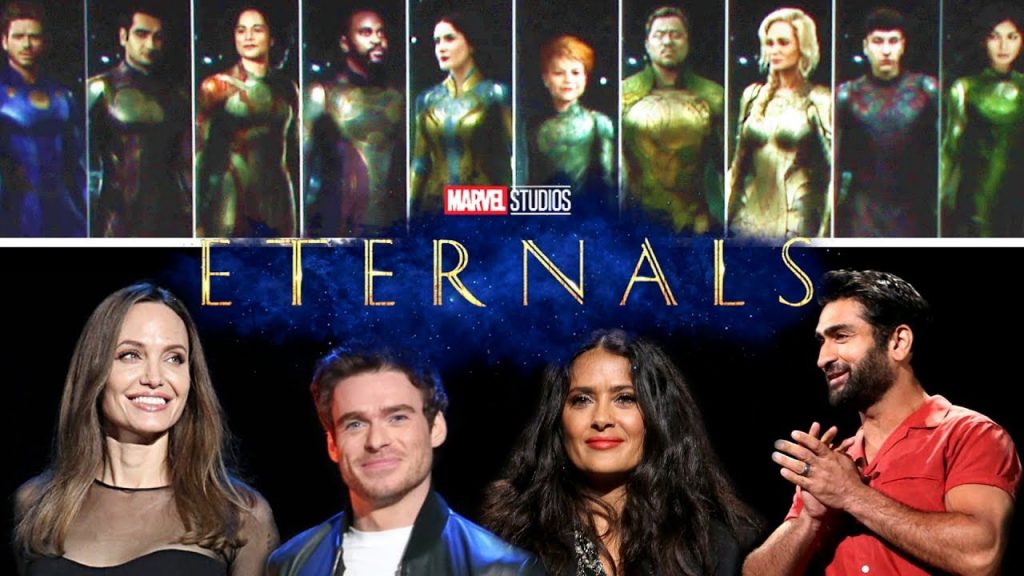 We don't get a look at Kit Harington as Dane Whitman. But still, what we get for other characters is so sublime. It is surely a nice little teaser to hype what comes next. This little piece of footage will certainly hype up the Eternals movie. But still, most of the people will join the hype train when the first official trailer of the film arrives.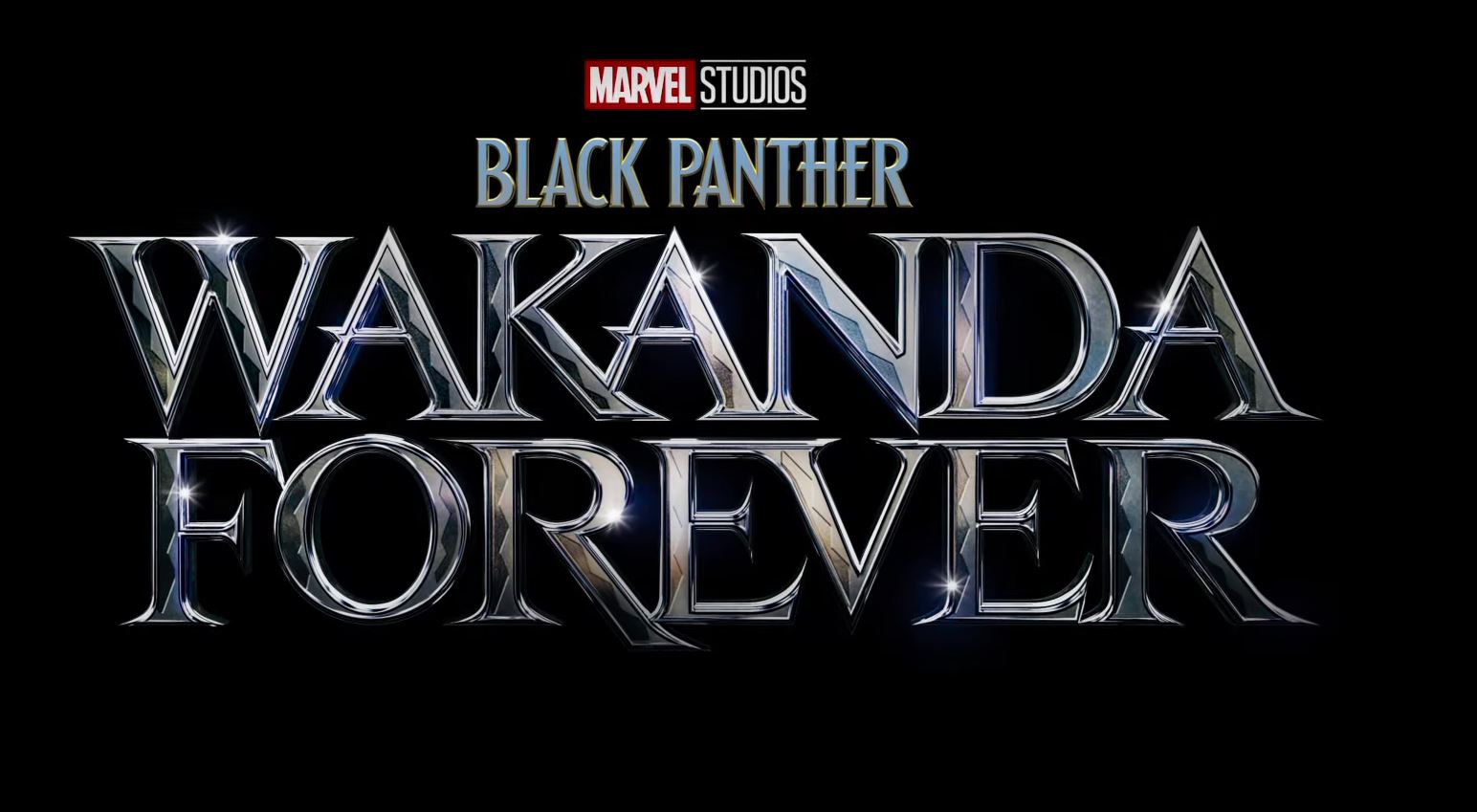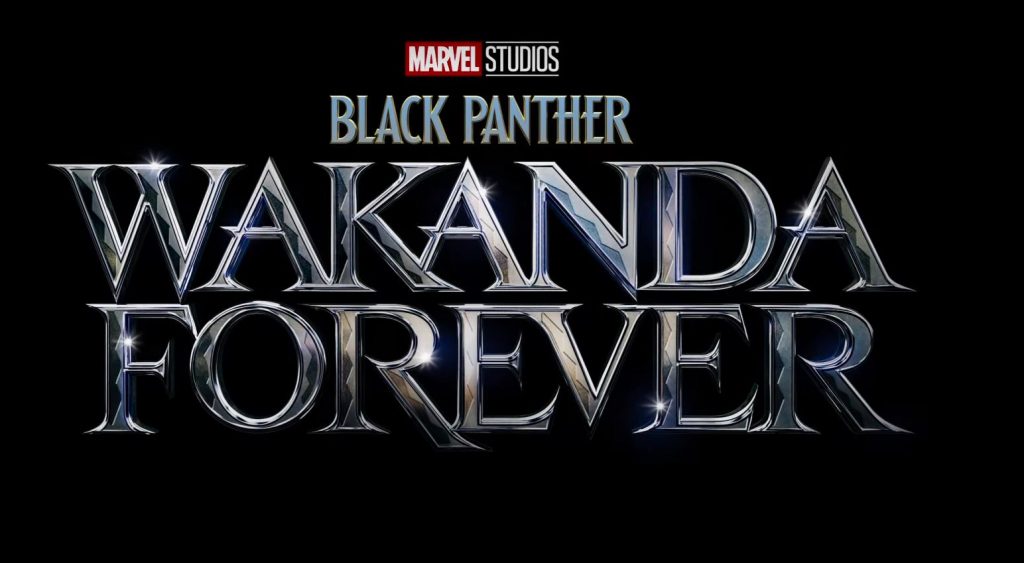 This footage also packs extra scenes from Shang-Chi and the Legend of the Ten Rings. And it reveals the titles of Black Panther 2 and Captain Marvel 2. These two films will be called Black Panther: Wakanda Forever, and The Marvels respectively. And finally, we also get the new release dates for Ant-Man and the Wasp: Quantumania (February 17, 2023), and Guardians of the Galaxy Vol. 3 (May 5, 2023). Also, Fantastic Four is more or less confirmed to arrive in 2023.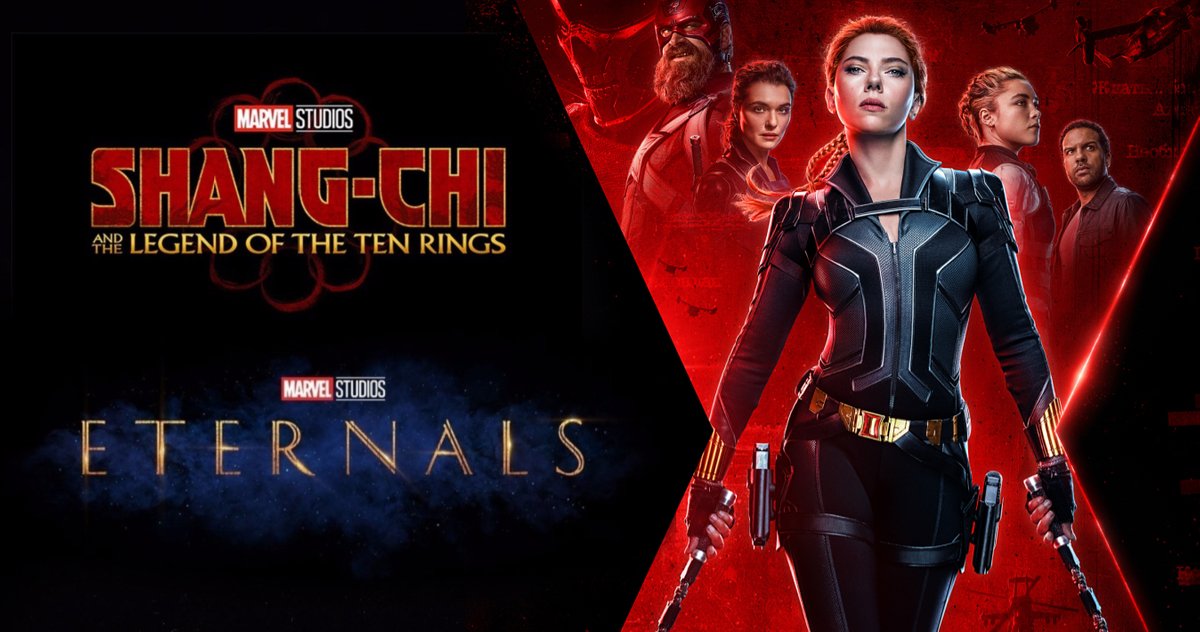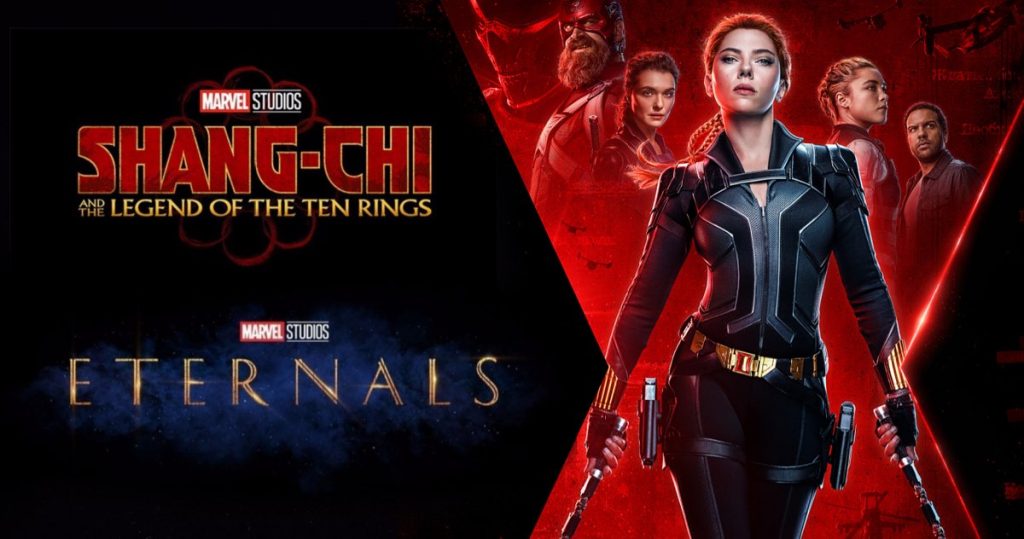 MCU's upcoming roster includes Black Widow, Eternals, Shang-Chi and the Legend of the Ten Rings, Spider-Man: No Way Home, Doctor Strange in the Multiverse of Madness, Thor: Love and Thunder, Black Panther: Wakanda Forever, The Marvels, Ant-Man and the Wasp: Quantumania, Fantastic Four, Guardians of the Galaxy Vol. 3, Deadpool 3, and Blade. We've also got several MCU shows for Disney Plus including Loki, Hawkeye, Ms. Marvel, Moon Knight, She-Hulk, Secret Invasion, Ironheart, I am Groot, Armor Wars, Echo, and Wakanda.