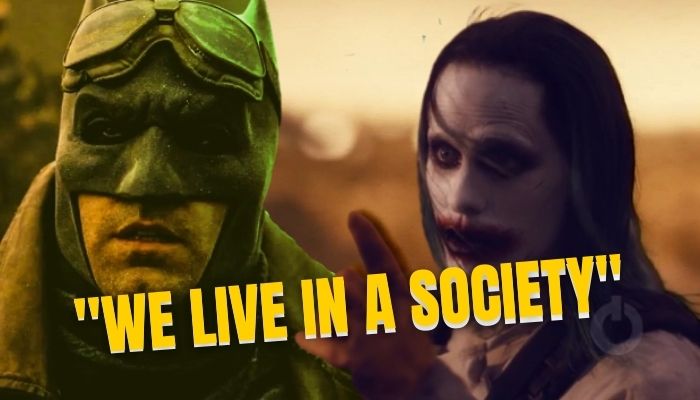 Zack Snyder's Justice League broke the internet the day it came out. It was bound to. The four-hour mini-series came in response to the year-long campaign initiated by fans for releasing Snyder's version of Justice League. ven after a lengthy runtime, people have no issues with watching it. Moreover, people are binge-watching it. That is Snyder's vision for you.
Zack Snyder's Justice League introduced many new characters. Namely, Darkseid, DeSaad, Granny Goddess, etc. But one of the most underrated additions to the roster was Jared Leto's Joker. Joker appeared in Batman's Knightmare sequence. It appeared as if both of them were working together. Leto also provided one of the trailer's most talked about moments thanks to his "We live in a society" line, a reference to a popular Joker meme. However, the moment wasn't included in the final version of Zack Snyder's Justice League.
Snyder has revealed the deleted scene featuring the line. It plays out similarly to the way it does in the Justice League Snyder Cut's final version, but it's still exciting to see Joker's "We live in a society" moment in context. Check out the scene below:
We live in a society… where you can watch #ZackSnydersJusticeLeague on @HBOMax. https://t.co/8l3CwvynZq #SnyderCut #UsUnited #AFSP #weliveinasociety pic.twitter.com/V8pmWFnVIf

— Zack Snyder (@ZackSnyder) April 2, 2021
The reason why Snyder's Justice League was a four-hour-long series is that Snyder not only redecorated the characters but also decided to jump into character development. Characters like Cyborg and the Flash were explored more and were given due appreciation. Cyborg was set at the heart of the film, and Flash was responsible for saving humanity from going extinct. But what intrigues us more is the appearance of the Joker. Jared Leto's Joker was first introduced in 2016's Suicide Squad. The character was not very well perceived by the fans. It had to be because the Joker was literally revamped to be a joker, with a maniacal laugh that only seemed corny.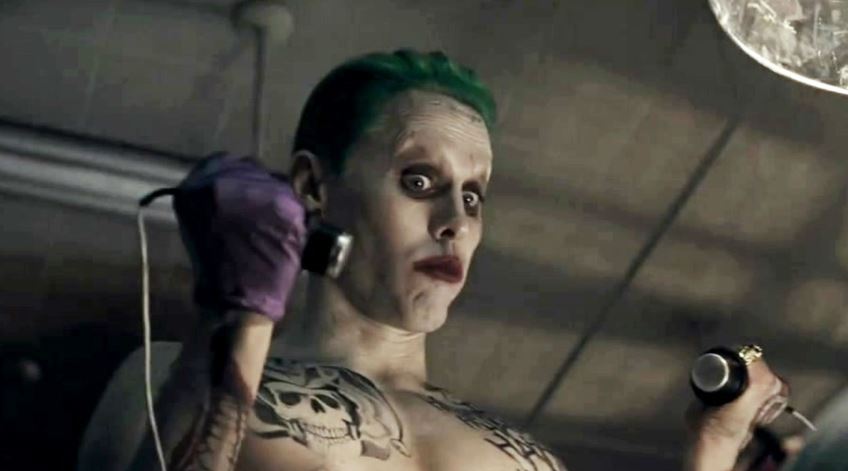 Joker's role in the film is surprising as well, as the Knightmare scene shows he's formed an uneasy alliance with Batman alongside Deathstroke and Mera. It could be very well believed that this particular line was kept in the trailer only to be a gimmick and purely for promotional purposes. Jared Leto's Joker was really controversial. Hence, putting him in the trailer with such an effective line would have definitely provoked people to at least check out the movie once.
It provided a fun nod to the Joker meme, while also increasing anticipation for the full Knightmare scene. It also made more casual viewers aware of the Snyder Cut as a whole, increasing the likelihood they would check it out. This very character, Joker, is responsible for a huge part of the mess that is created by the villains of DC. Joker essentially gives the heroes a hard time and is Batman's arch-nemesis. Adding this character will only make Snyder's Justice League more intense and Jared Leto can finally prove his worth as the Joker after reappearing in this role after 2016. Hence, Joker and Batman's relationship could have not been ignored, and that too in Justice League.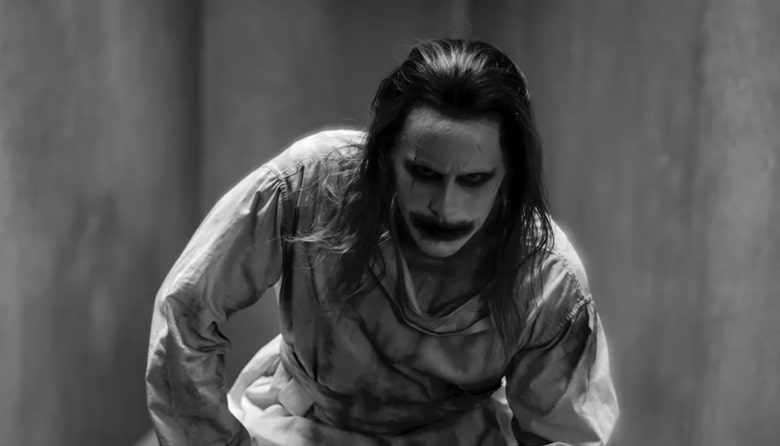 Snyder promised to make an entire makeover to Leto's Joker, and he did that. Despite being black-and-white, Joker's hair is longer than it was in Suicide Squad. Plus, the look, as a whole, is more reminiscent of Joaquin Phoenix's Joker than it is Leto's. While additional filming was brief, Leto was one of the actors to be part of it, adding a lot of intrigue to what Joker will be up to in the Snyder Cut. As part of Vanity Fair's reveal of the Joker's full Justice League look, Snyder delved into the circumstances behind his part in the movie. Snyder said,
"the cool thing about the scene is that its Joker talking directly to Batman about Batman. It's Joker analyzing Batman about who he is and what he is. That's the thing I also felt like fans deserved from the DC Universe. That is to say, the Jared Leto Joker and the Ben Affleck Batman, they never really got together. It seemed uncool to me that we would make it all the way through this incarnation of Batman and Joker without seeing them come together."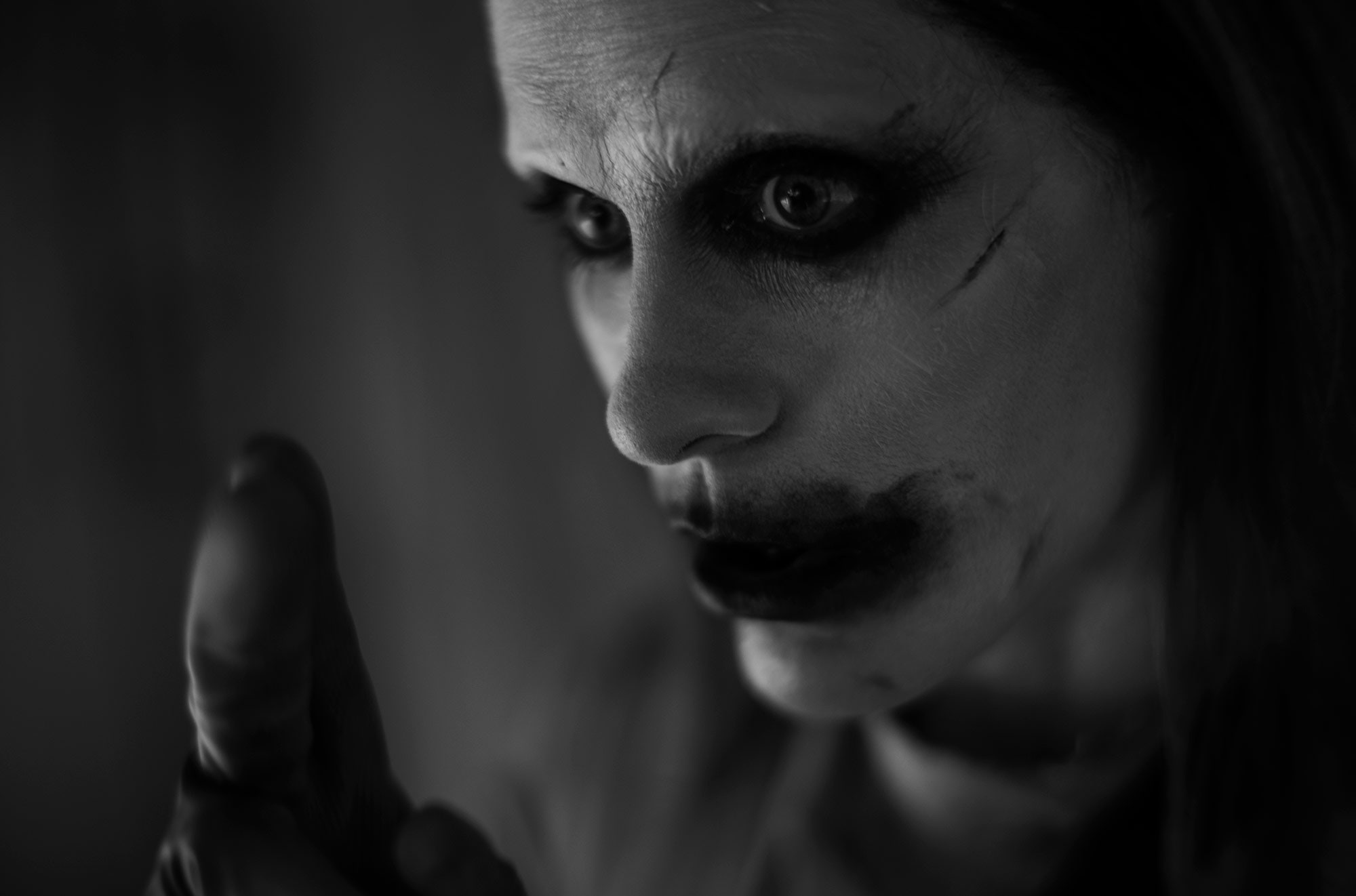 Snyder's vision really put DC's Justice League on a whole new level. It will be safe to say that he was supposed to save the future of the Justice League, and he did it. Snyder made the entire aura darker, revealed Darkseid and his extensive army of parademons and other gods, and even introduced Darkseid's omega beam which is absolutely legendary in the DC comics. It will be really exciting to see Joker and Batman's relationship evolve in the upcoming years.
Did you enjoy Zack Snyder's Justice League? Let us know in the comments below!