Movies
Thor 4: Everything Confirmed From Love & Thunder's Play Set Photos
A new set of pictures captured from the sets of Thor: Love & Thunder has revealed another take at a parody similar to Thor: Ragnarök by director Taika Waititi. Since the premiere of the first Thor movie, viewers have experienced wholesome action along with grueling comedy stripped down to its bare minimum necessities in the Thor storyline.
[adinserter block="1″]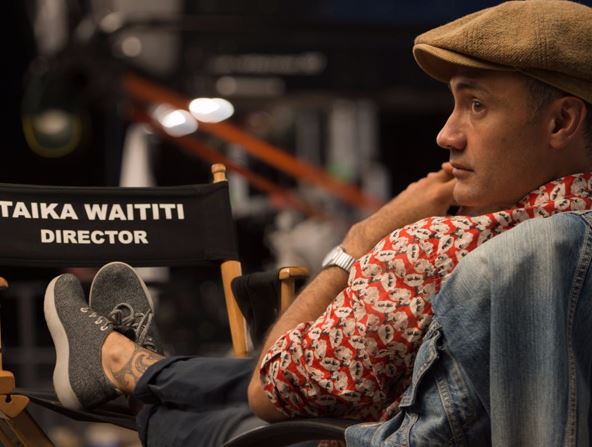 However, in Thor: Ragnarök we witnessed Taika Waititi's hijack of the Thor project and viewers have been given a whole lot more than they had bargained for. Waititi's creativity with the action sequences seems to be a delight, but the comedic twist that Taika has brought to the platform is highly commendable. Especially, in Thor: Ragnarök we witnessed an implication of a mini-play within the series which depicted a humorous take on Loki's demise in Thor. Whilst all along it was Loki who had disguised himself as Odin and reaping the benefits of the so-called king of Asgard.
[adinserter block="2″]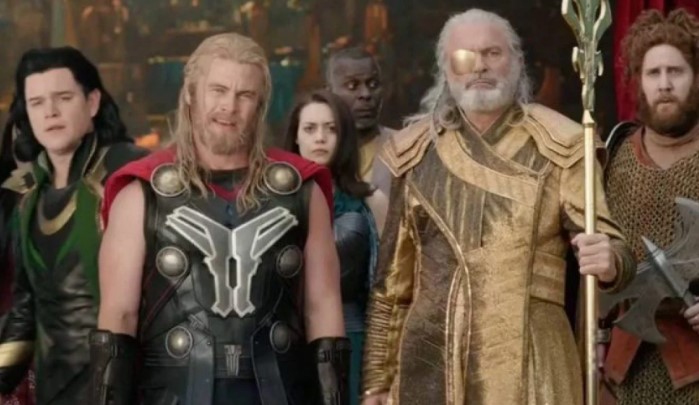 The scene unfolds with Chris Hemsworth making his long-awaited return back home. Witnessing Loki masquerading as Odin All-father watching a play with, Matt Damon playing Loki, Luke Hemsworth playing Thor and Sam Neil play the all-powerful Odin. The play is an outright humorous take at the events that unfold in Thor. In Thor: Love & Thunder we witness Waititi take the reigns of the 4th project of the Thor narrative once again. Audiences may also witness Christian Bale on villain duty as Gorr, the god butcher, and Natalie Portman returning as Thor's old flame, but in a whole new avatar. With Waititi at the helm of this project, viewers may just experience a whole new different side of the Thor epilogue and how Thor's team strength may increase in this upcoming story.
[adinserter block="3″]
The upcoming Thor: Love & Thunder is being directed at the land down under. A recent reveal of certain pictures has deciphered that the viewers might witness another mini play within the movie, which is something similar to what we had witnessed in Thor: Ragnarök. The pictures revealed have showcased a new character in the mini-play. We have witnessed Melissa McCarthy and presume that she may be playing the role of fake Hela.
[adinserter block="4″]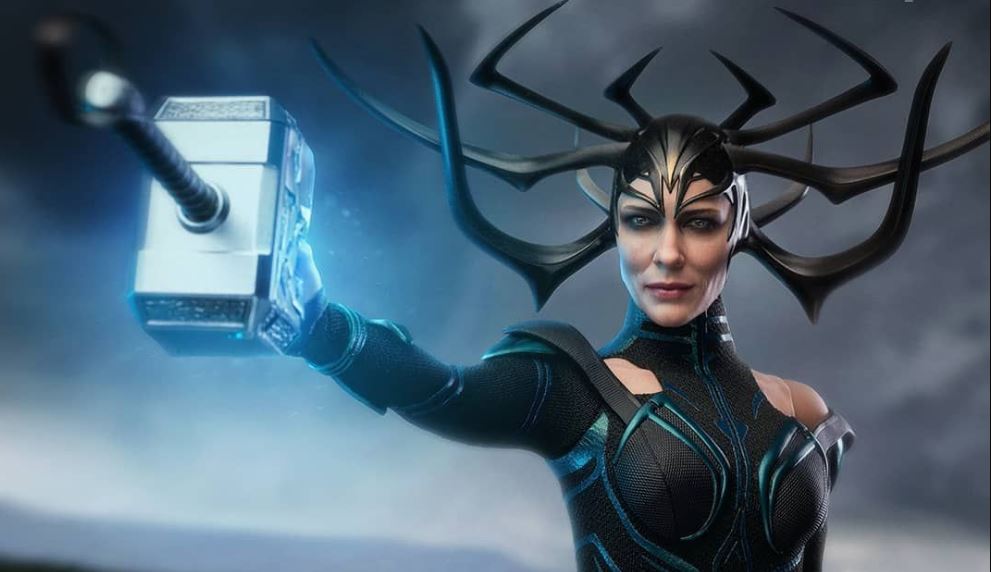 The original character was played by Cate Blanchett in the movie Thor: Ragnarök while revealing herself to be Odin's eldest sibling and Thor's elder sister. Hela was locked away by Odin after Hela went against her father's wishes and waged a war against Asgard itself while wanting to take over the All-fathers throne for herself. Post a fierce battle between the Valkyries and Hela, Hela was locked away in hell by Odin. In Thor: Ragnarök, the audience witness Odin's demise, which ultimately unlocks the seal which kept Hela locked in hell. She returns to the living realm, with vengeance in her heart and with the sole purpose of resuming the reigns of Asgard as its future queen.
[adinserter block="5″]
Melissa McCarthy has become popular because of her gigs as an upcoming comedic actor in many productions. Back in December 2020, Melissa may have auditioned for the comedic role of fake Hela for Thor: Love & Thunder alongside her husband, Ben Falcone. It seems Taika Waititi found it to be too hilarious to give it a pass and looks like the fans have agreed with Taika's choice of choosing the best comedic rip-off of a fake Hela. The pictures and videos that have been made public, seem to ascertain the filming location like Sydney, Australia. The revealed pictures show McCarthy depicting Hela or rather an Asgardian, playing the role of fake Hela.
[adinserter block="7″]
Aside from Melissa McCarthy, we are also hinted at the return of Matt Damon, Luke Hemsworth, and Sam Neill. Though Matt Damon's return was made public back in January 2021. Many fans have speculated, that it may be Matt Damon's first implication into the Thor narrative. Where Thor may have asked fake Loki to be part of a mission, to throw the enemy off of his guard. According to fan sources, it may be believed that the Bourne Identity actor may play a bigger role in the upcoming Thor production.
[adinserter block="6″]
The speculated mini play maybe a humorous take on the events of Thor: Ragnarök. The mini play may witness the death of Odin Borson and the return of Hela. The play might even do a little back story on the father-daughter duo and how in the past had fought alongside each other in battle. The play may also implicate how Hela can draw strength from Asgard. The speculations may be many, but one thing is certain that Taika Waititi is leaving no stones unturned and seems to come out all guns flaring. Whatever may be the scenario, one fact is certain that Thor: Love & Thunder would be a massive blockbuster of 2022.
[adinserter block="51″]