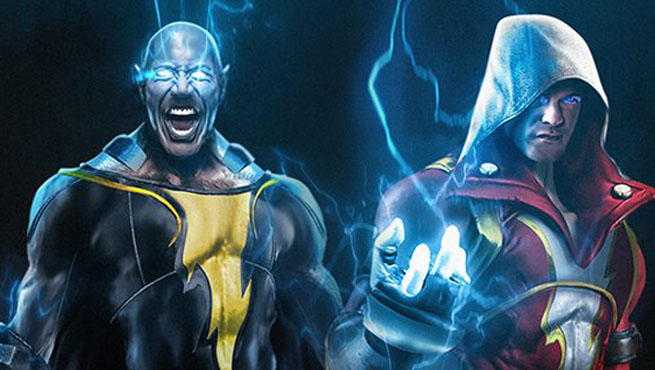 After it was announced that DCEU will be including Shazam into their lineup of upcoming films, not much else was going on to see the production of the film, many rendering it as dead. The casting of Dwayne Johnson as Shazam's arch-enemy Black Adam put a shinier light on the film, and with his growing popularity, Black Adam and Shazam found themselves under massive media and public interest.Particularly when it comes to the casting of Shazam.
In an interview with the site We Got This Covered, Johnson got tongues wagging when he talked about the actor that he wanted for the part of the superhero Shazam. Johnson said:
"For example, I'm going to throw one name out here, and I want to see how the fans will are gonna react to this. A guy who I'd met, and after I met him I went 'Wow! That guy is such a cool guy! He is a lot bigger than I thought he would be' And when I walked away, I remember telling our producer, who I have worked with for a long time Hiram Garcia, we both looked at each other and were like 'Possibly Shazam?!' and we went 'Yes!' I'm not even going to say his name, I'm just going to say Lone Ranger."
The actor does not mention the name, but anyone who has not been living under a rock (pun intended) will know that Johnson is talking about the actor Arnie Hammer.
As Johnson mentions, Hammer is just as tall as him (he's 6'5"), so when it comes to heroes having a presence, he may just be the perfect actor to play Shazam. Of course, Hammer already has made DCEU fans curious when it was rumored that the actor would be taking on the Green Lantern role. Whether he would take the role of Green Lantern or Shazam, Hammer seems like he will end up in DCEU one way or the other.