Back in the 90s physical transformations had become quite popular, but never important enough to become a measure for one's selection in an important movie. But, with the dawn of the century and Marvel movies gaining momentum, it has become one of the major criteria in today's competitive world. Even though it is not a major factor deciding one's selection, it is still considered important by many casting directors. Physical transformations not only bring about a change in the person's personality but also in the person's confidence quotient. So here is a list of MCU male actors who underwent a complete physical transformation to flaunt their role of a superhero in the MCU movies.
Chris Hemsworth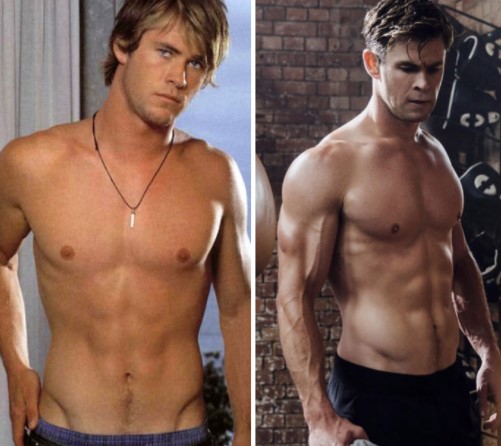 When Hemsworth started his acting career, he did not have the physique of a Norse hammer-wielding god, but rather that of a surfer. With his implication into the MCU narrative, a little hard work and a proper diet plan were able to bulk him up and transform him into the mythical Norse god of thunder.
Chris Evans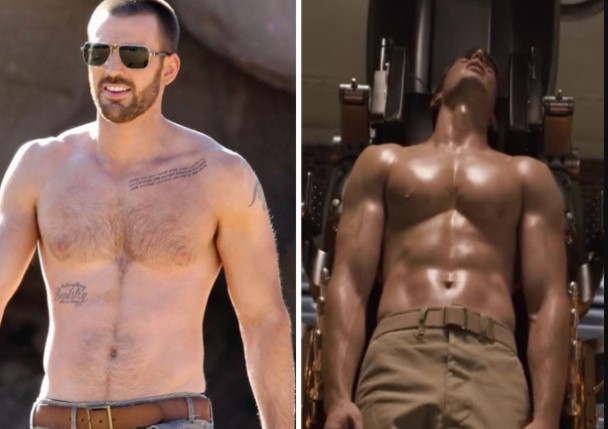 In 2005 his rendition as the Human Torch displayed him to be in shape but just a little towards the leaner side. His first act as the classical hero, Captain America aka Steve Rogers saw him bulk up for the role of the first avenger. In 2011's Captain America we initially saw a very malnourished form of Steve, but it was probably CGI effects as he also seemed much smaller for his height or maybe an acting double. But after his rendezvous with the super-soldier serum, we saw a completely different transformation.
Jeremy Renner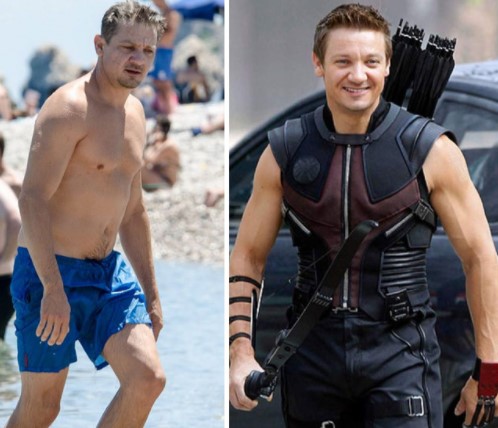 Since the beginning of his career, Jeremy was always someone who believed in staying in shape. He even revealed that once he was removed from a movie because the director thought he looked too young for his age. But, when Jeremy Renner was approached for the role of Hawkeye, he bulked up a bit and got bigger arms. But, later on, he admitted that he was not very happy with his role in the MCU narrative and wished that the writers would kill him off in the first Avengers itself.
Mark Ruffalo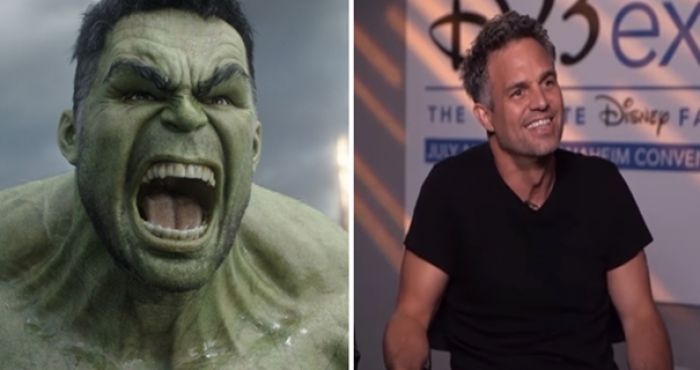 It kind of works in your favor when throughout the duration of the movie, you have to stay in a mocap suit with dots all over your face. Mark Ruffalo did not have to work out, as his entire physique for the hulk was taken care of by the visual effects department. Even for his role as Bruce Banner, the scientific nerd didn't have to do much. Even with no transformation of any sort, the fans still loved him for sticking to his basics.
Paul Rudd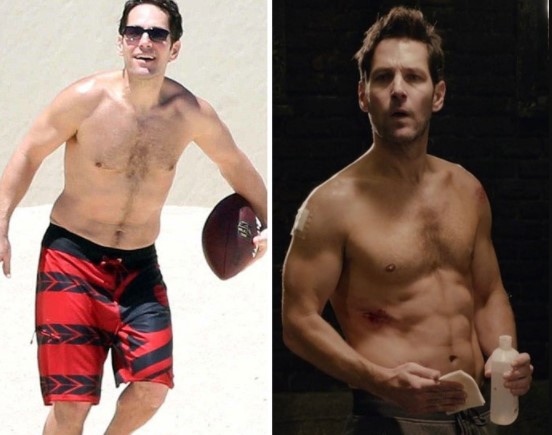 Paul Rudd was 46 when he starred as the Ant-Man back in 2015. But he never looked like he had aged a single day from back in 1995 when he starred on FRIENDS. He has never had a bulging physique but has an impressive core and the knack of running miles on command.
The silent assassin and Steve Rogers best friend in the MCU was never someone who had not given a thought to training. Right from his first day in the industry, he has always taken care of the way he looked and has gone through several minor phases of transformation, which seen in a time-lapse is quite impressive.
Paul Bettany
The Legion actor never had to struggle with staying in shape, but for the role of Vision did have to hit the gym and work on his physique a bit. He kept his lean physique but just built up mass around the chest and arms.
Chadwick Boseman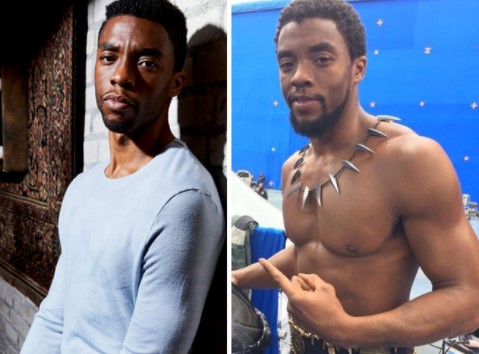 Probably the leanest actor of all, Chadwick was a very hardworking and dedicated actor. He was initially seen in a lean physique with no possible curves on his body except for that wonderful smile. But, for the role of the Black Panther Boseman did bulk up quite substantially and his bulked-up physique was quite impressive.
Robert Downey Jr.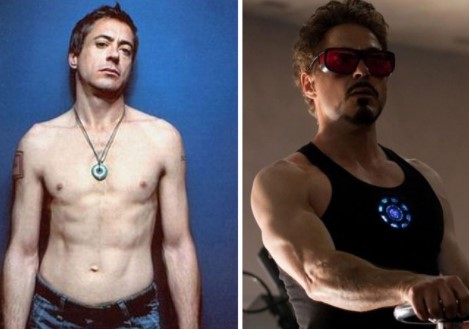 Struggling with the problem of drug abuse, RDJ was trying to win the trust of Hollywood directors as an actor. In 2008, he got his first break in MCU to play the lead role of Tony Stark. After that all was history, RDJ made a complete recovery and went on to become one of the highest-paid actors in the industry. For the role in the second part of the Iron Man franchise he even bulked up quite a bit.
Chris Pratt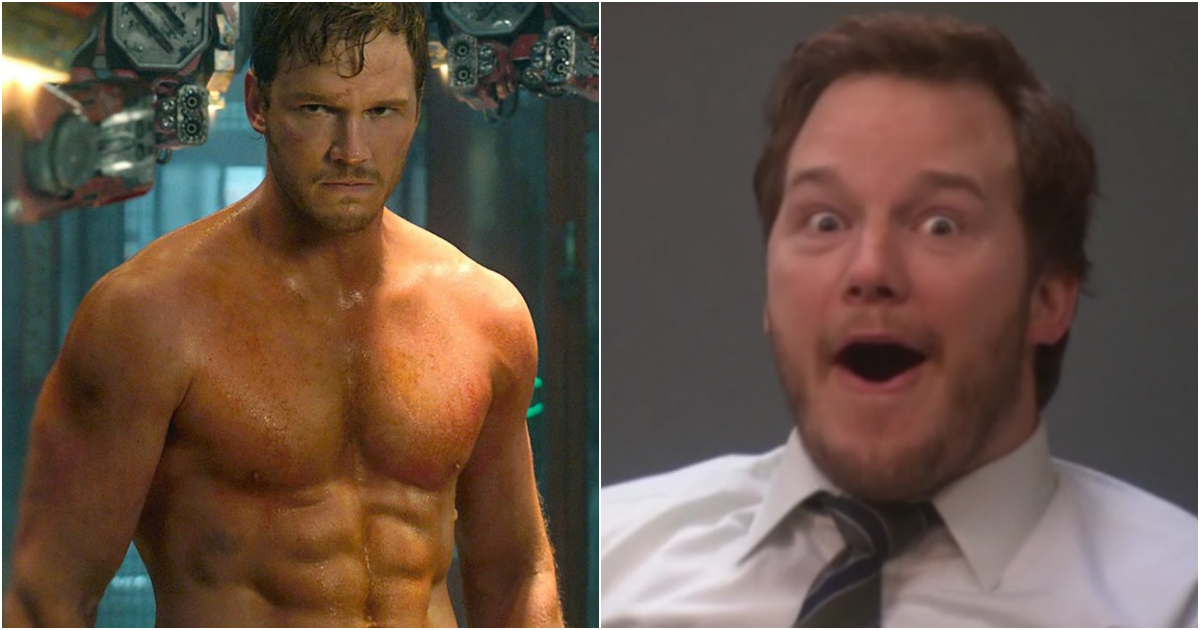 Probably the only guy on the list, who had to get his ass kicked to get back in shape. At the time of the audition, Chris weighed almost 136 kgs, had a swollen face and a beer belly to compliment his looks. But, in the Guardians of The Galaxy, Pratt managed to shed off all the extra kilos and looked like a badass intergalactic scavenger with a knack for alien girls.