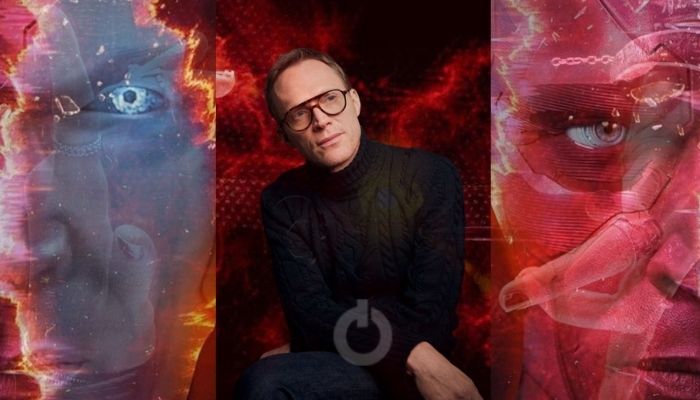 WandaVision has concluded its run on Disney+. WandaVision finale brought the two Visions face-to-face. The Visions were seemingly caught in a paradox whereby they were both and neither the "real" Vision. The conversation between them was based on the theory of 'Ship of Theseus'. This came as a revelation to White Vision. He understood that none of them was the real vision. The new version of the Vision had an awakening. He then flies away and disappears. His whereabouts were unknown till the end of the finale.
[adinserter block="1″]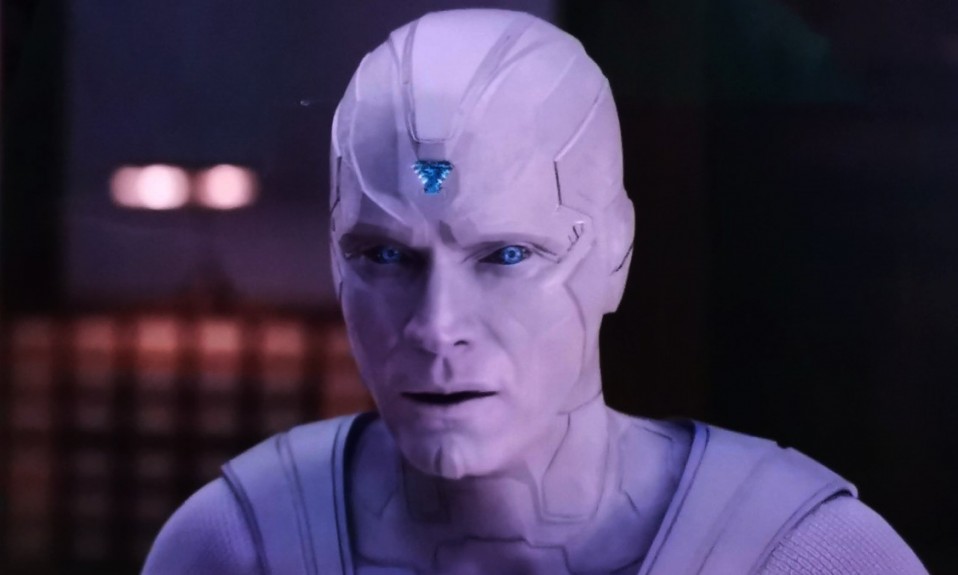 Wanda and Vision had to bid each other farewell in the climax of the finale. It was explicitly established that Vision will be seen again. Wanda continues Vision's sentence, and says, "Only to say hello again". To some, this was only out of love. But to some, this was an Easter egg. This could prove that Vision will return to the Marvel Cinematic Universe. Wanda's own fate revolves around her isolation. It seems that they have parted ways and began new chapters in their lives. But that still begs the question of where Vision went.
[adinserter block="2″]
It's entirely possible that his primary goals revolve around vengeance upon the government organization. The same organization that tried to weaponize him. In which case, The Falcon and The Winter Soldier could see the android playing an antagonistic role. He would also fit thematically in Armor Wars, which will follow War Machine protecting Tony Stark's legacy. He may also plunge into the possibility of other Visions in other worlds in Doctor Strange in the Multiverse of Madness. Plus, with Wanda hearing her children calling out to her, there is the chance he will somehow come into play with that eventual storyline.
[adinserter block="3″]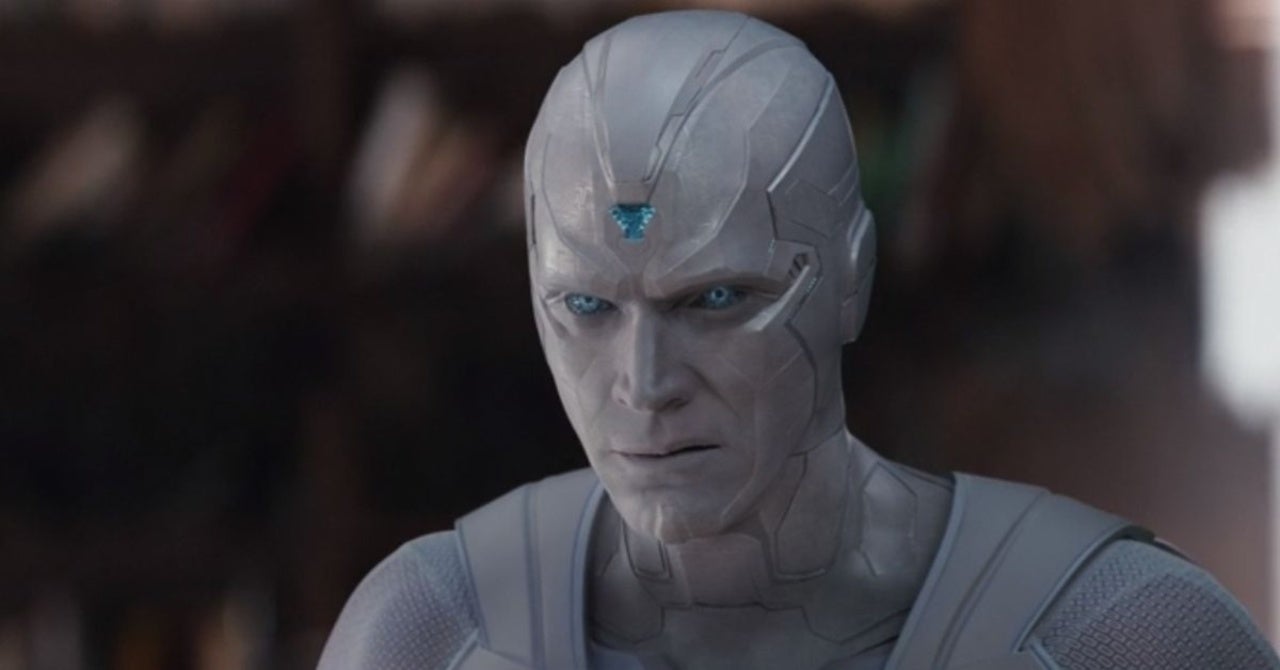 Vision might leave Earth to search for answers. In which case, we may see him Thor: Love and Thunder as well. Captain Marvel 2 could appropriately host the android as he undergoes his journey of self-discovery. The possibilities are numerous. Wanda saw the greater grief. Her grief over Vision's death cycled and evolved throughout the series. Vision could well receive an arc of his own mirroring Wanda's, at last obtaining that loss he told Wanda he never had before.
[adinserter block="4″]
Perhaps he's gone to the locations that are now fresh in his mind from his memories. Or maybe, he just needed to find a place to think about all the complexities. White Vision only has memories of the films, leading up to and ending with his death in Avengers: Infinity War. He no longer sees Wanda as an enemy and he rejects the mission to be a weapon. It is still unclear as to how the White Vision will reappear in the Marvel Cinematic Universe. Moreover, we are looking forward to his interaction with Wanda again somewhere down the line. We could find out who Vision is without Wanda. Armed with the memories of his double death, maybe he even has unfinished business in the universe.
[adinserter block="5″]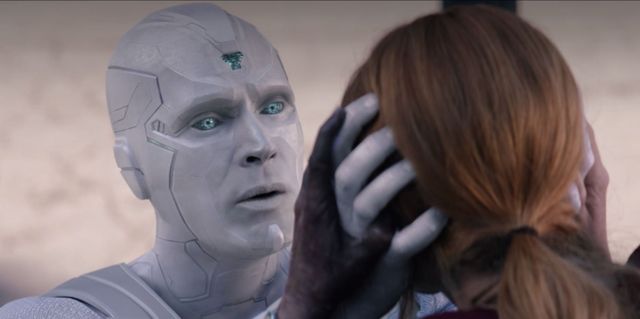 While speaking with Esquire about his time on WandaVision, he made it clear that he plans to stick around in the MCU for a long time.
"I love Vision. Yes, I'm in," said Bettany when asked if he'd play Vision forever. "I mean, that's the thing, right? I've never had a loved one to lose… I don't know what grief is because I've never had a loved one to lose," said Bettany. "There is so much to get into with him because it's been ten minutes here, ten minutes there, in the movies," he adds. "Now we're sort of just starting to sort of peel back some stuff."
[adinserter block="6″]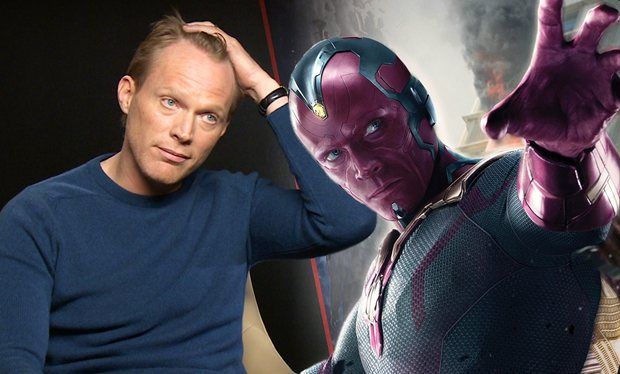 Paul Bettany continues, "I was super intimidated by myself," Bettany joked. "I would come in one day and I would be Vision or The Vision. Then Adam [Lytle], my stunt guy, would play Vision. And he learned all of the dialogue and for both parts — he was brilliant. We would play the scene like that. And then the next day, he would come in. And he would get The Vision. Then I would get Vision. And then we would play the scene like that and the same to the fights so that they could always have my bella faccia on camera, at some point. It was more confusing than I had sort of allotted. It used up all of my brains."
[adinserter block="7″]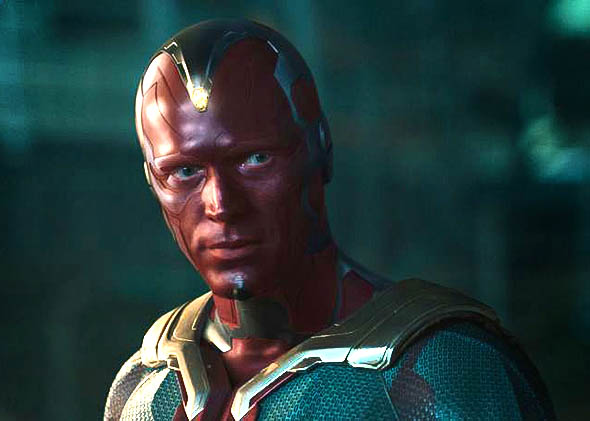 Where else do you Vision in the MCU? Would you like to see Paul Bettany as Vision in the Marvel Cinematic Universe? Let us know in the comments below!
[adinserter block="51″]