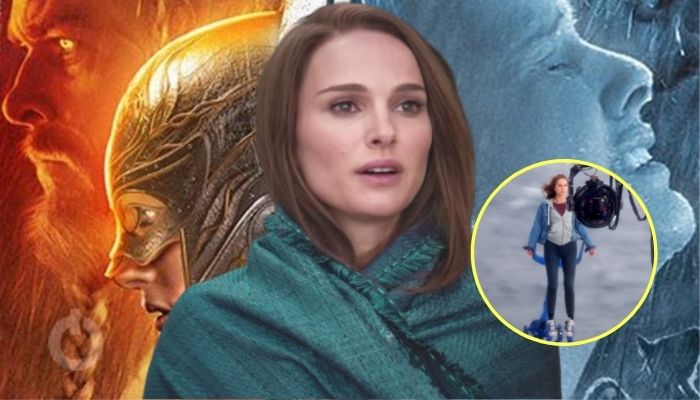 Thor: Love and Thunder Set Video:
Taika Watiti is returning with Thor: Love and Thunder. This is the fourth installment of the Thor franchise. Chris Hemsworth is set to reprise his role of Thor. 'Thor: Love and Thunder' has a long casting list. Christian Bale is coming to be a part of the Marvel Cinematic Universe. He will be playing the role of Gorr the God Butcher. Gorr is an important part of Thor's history. He is Thor's nemesis according to the comics. A live adaptation of Gorr the God Butcher vs. Thor the God of Thunder would be interesting.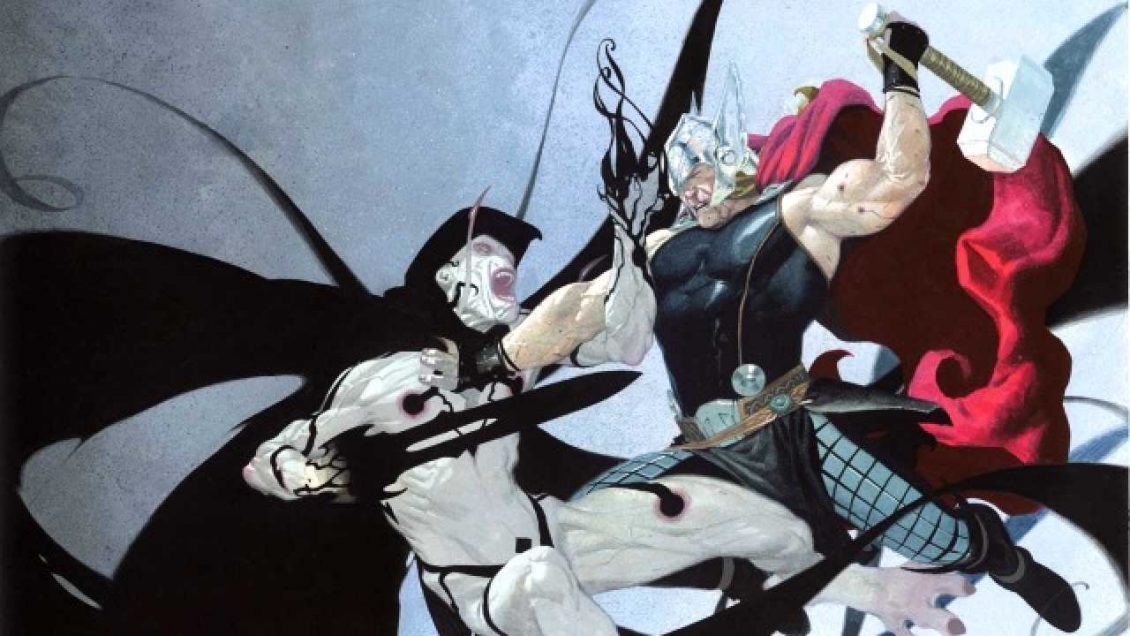 Several other characters from the MCU have been confirmed for the film. In addition to Chris Pratt, Karen Gillan, Dave Bautista, Jaimie Alexander, Vin Diesel (through voice), will reprise the roles of Nebula, Drax, Lady Sif, and Groot, respectively. Natalie Portman is returning as Jane Foster. She is set to become the Mighty Thor.  Plot details are still largely being kept under wraps, but some things have already been revealed. Courtesy of Natalie Portman Updates, the video shows the actress jerking around as though caught in some kind of windstorm. It could be that this is the moment Jane gets her Mighty Thor powers.
📹 Dublê de Natalie Portman ensaiando uma cena no set de "Thor: Love and Thunder" em Sydney, na Austrália. pic.twitter.com/MfJPu0se0I

— Natalie Portman Updates (@nportmanonline) March 5, 2021
This is further supported by some additional Thor: Love and Thunder set photos by Natalie Portman Updates. Jane Foster can be seen in the air, preparing for something legendary. It looks like this is the moment where she becomes the Mighty Thor.
https://twitter.com/nportmanbr/status/1368338564359073796
Additional Thor: Love and Thunder set photos (via alex) show the Asgardians have created a memorial for Odin (Anthony Hopkins) at the spot where he died. The broken pieces of Mjolnir are also on display, and Jane is spotted looking at them. A theory suggests that Jane's visit to Odin's memorial triggers some kind of reaction from the Mjolnir shards, which then gives her both the mythical hammer and the abilities of the Mighty Thor. Not much is known of Jane Foster's transformation into the Mighty Thor. But it is likely that we are on the road to seeing a new Avenger adding to the roster.
the asgardians making an entire memorial area for the rock odin died on and for the shards of mjolnir from when hela destroyed it in the thor: love and thunder set pics… someone check on them and see if they're okay pic.twitter.com/jpLKEPqFf9

— alex (@loventhunders) March 5, 2021
Fans received the information when Watiti spilled the beans and said that Portman will be returning as Jane Foster. He further confirmed her character of the Mighty Thor. It will be safe to say that Thor: Love and Thunder is going well in production. Mighty Thor project is coming well to fruition. Moreover, fans are happy that they are getting to be a part of this process. The sight of Portman in the air being rocked back and forth by an unseen force almost calls to mind her Thor: The Dark World arc, which has been criticized by many people over the years. This seems to reaffirm the fact that Thor: Love and Thunder has the chance to fix the franchise's Jane mistakes in a big way.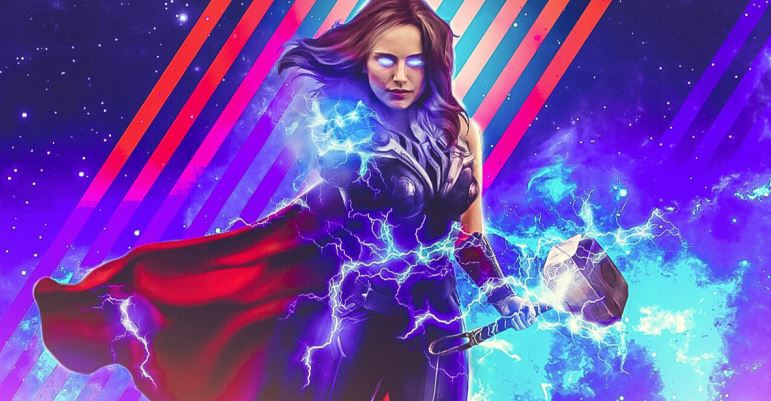 Tessa Thompson is reprising her part of Valkyrie. Thompson teased in a recent interview with The Playlist, there's a chance that the journey of Love and Thunder could bring Valkyrie face-to-face with some other characters from the wider MCU. Matt Damon (fake Loki), Luke Hemsworth (fake Thor), and Mellisa McCarthy (fake Hela) are also a part of the crew. Chris Hemsworth's stunt double was on the set with the hammer. The telling of Mjolnir's history would definitely be important if it is to return to the MCU.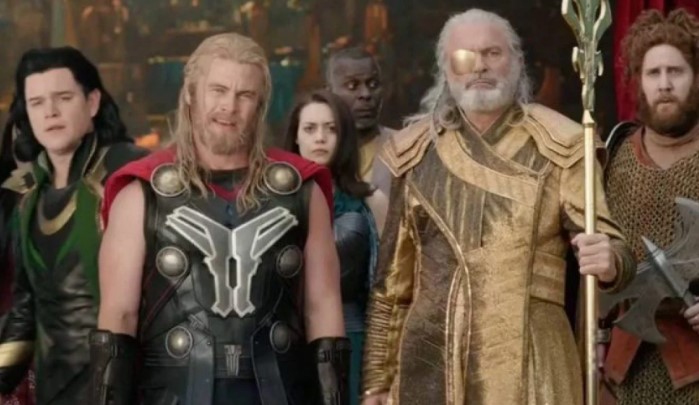 Mjolnir was seen in 'Avengers: Endgame' being used by Thor and Captain America both. But the hammer was cordially returned to its original timeline. This was done to avoid any branched realities, exactly what the Hulk promised the Ancient one while taking the time stone from here. 'Thor: Love and Thunder' is bringing back all the elements that were potentially destroyed in 'Thor: Ragnarok'. For example, Mjolnir is set to return. Asgard is being rebuilt after it was completely annihilated by Surtur. Mjolnir's reappearance would have to be justified. If not, then its destruction would be considered baseless, along with all the lessons that Thor learned after losing it.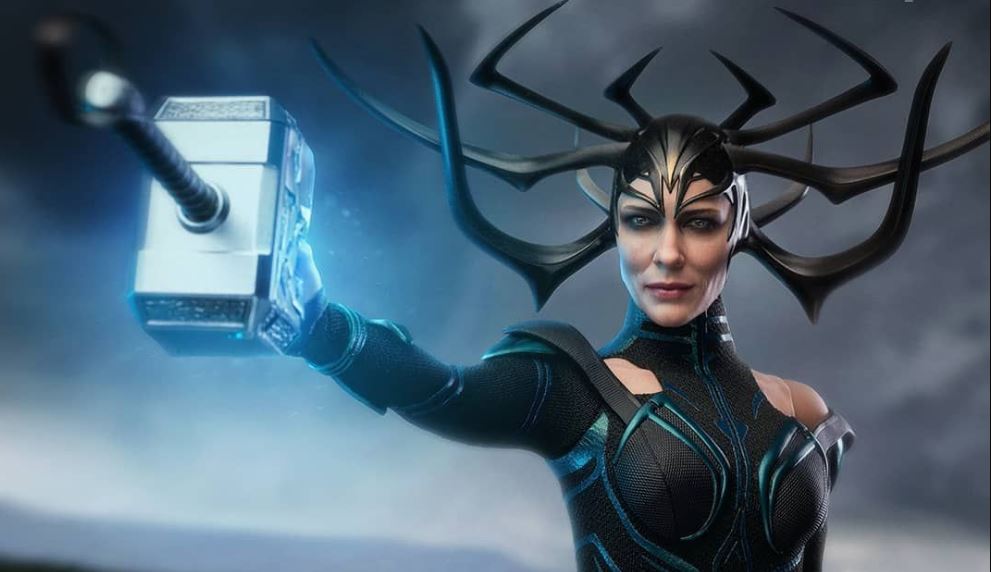 The filming on the brand new sequel to Thor: Ragnarok, and the fourth installment for the Thor franchise began working earlier this month. Directed by Taika Waititi, Thor: Love and Thunder star Chris Hemsworth as Thor, Tessa Thompson as Valkyrie, Natalie Portman as Jane Foster, Jaimie Alexander as Lady Sif, Chris Pratt as Star-Lord, Dave Bautista as Drax, Karen Gillen as Nebula, and Christian Bale as Gorr the God Butcher. The film arrives in theatres on May 6, 2022.
Are you excited to see Natalie Portman's Jane Foster turn into the Mighty Thor? Let us know in the comments below!