In a recent reveal, Zack Snyder's Justice League disclosed an image of Jared Leto's Joker, which may cause religious mayhem than rise the curiosity around the series. The new image reveals Leto's "Knightmare" Joker posed as Jesus Christ with a crown of thorns around his head and him glaring up into heaven. In recent times we have witnessed the persona of Joker depicting anything or anyone else can stir up controversies from fans of the Clown Prince from all across the globe. For Instance, his depiction by David Ayer of Jared Leto's Joker as a club gangster was something that didn't go very well with the fans and created a controversy. Imagine Jared Leto's Joker is depicted as the Christ, will sure as hell blow off a few caps off a lot of fans and these are not even the religious ones. Zack Snyder is known for implicating heavy biblical references in the DC movies and Jared Leto is known for stirring up the plots around the Joker, so this image kind of makes sense minus the controversy that it might attract from several religious organizations.
Zack Snyder's Justice League Joker As ChristIt is difficult to figure out, whether this controversial image is in any way part of Zack Snyder's Justice League or just a part of the shoot with Zack Snyder and Jared Leto, to promote the release of Zack Snyder's Justice League on HBO Max in the month of March. There have been several photo sessions from the upcoming arc of Zack Snyder's Justice League many of which are solely focused on Jared Leto's Joker which may also stand to reason Joker having or playing a major role in the upcoming battle with Darkseid or maybe a loss which he suffers from in the Zack Snyder's Justice League storyline.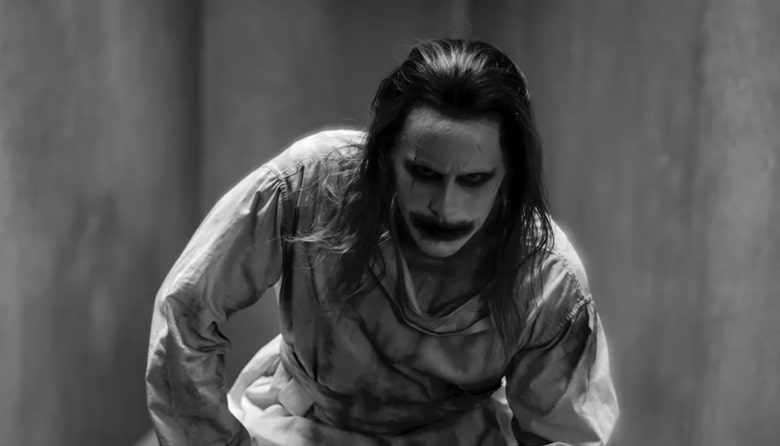 In the multiple shots taken of Jared Leto's Joker in Zack Snyder's Justice League, we have seen images that showcase Joker holding up a Joker's card with his face being blurred in the background, A close up of Joker's face while he is in the middle of a speech and then probably the most disturbing one of them all which shows Jared Leto's Joker in a surgeon's or a butcher's uniform/apron while sitting in the corner of a solitary confinement cell. Another intriguing part of the whole narrative or Zack Snyder's Justice League's storyline is that Jared Leto's Joker is either concealing or has not shown any of his body art in the form of tattoos and even his green-colored hair seem to a long greasy brown.
Zack Snyder has already explained how Jared Leto's Joker fits into the current scenario in Zack Snyder's Justice League. He is seeing as a weary villain who has lost everything that he ever held dear after the Darkseid invasion on planet earth and laying ruins to half the human population and the cities as they knew of them. The last appearance made by the Joker was at the end of David Ayer's directed Suicide Squad, where he was seen rescuing Harley Quinn while donning SWAT tactical gear.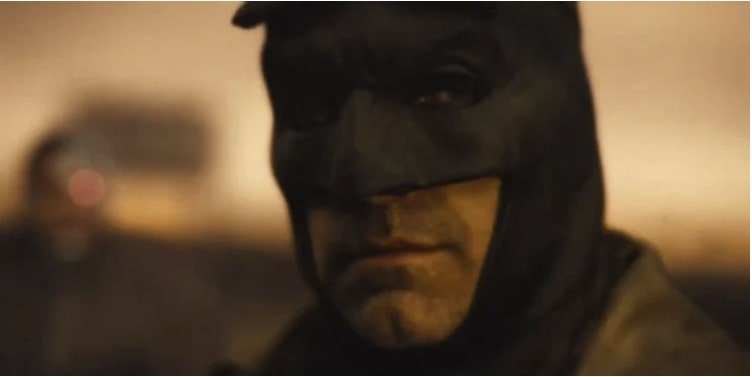 In the current Zack Snyder's Justice League trailer, we see Jared Leto's Joker questioning Batman about Batman while asking him about honor among men. Zack Snyder claimed that this scene was quite influential as it showed the kind of understanding that had been established between the Bat and the Joker and Bruce understanding the kind of loss Joker might have gone through.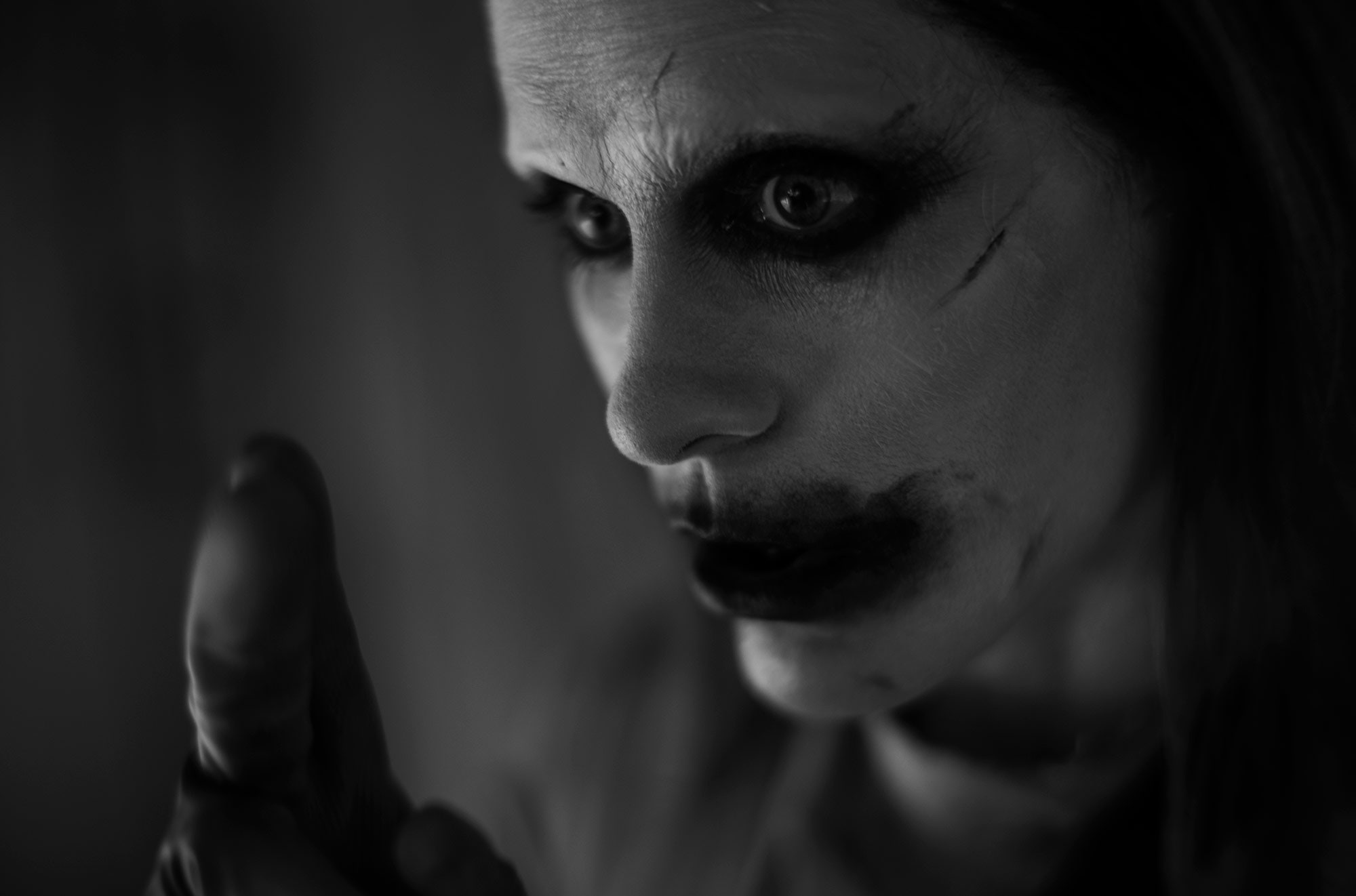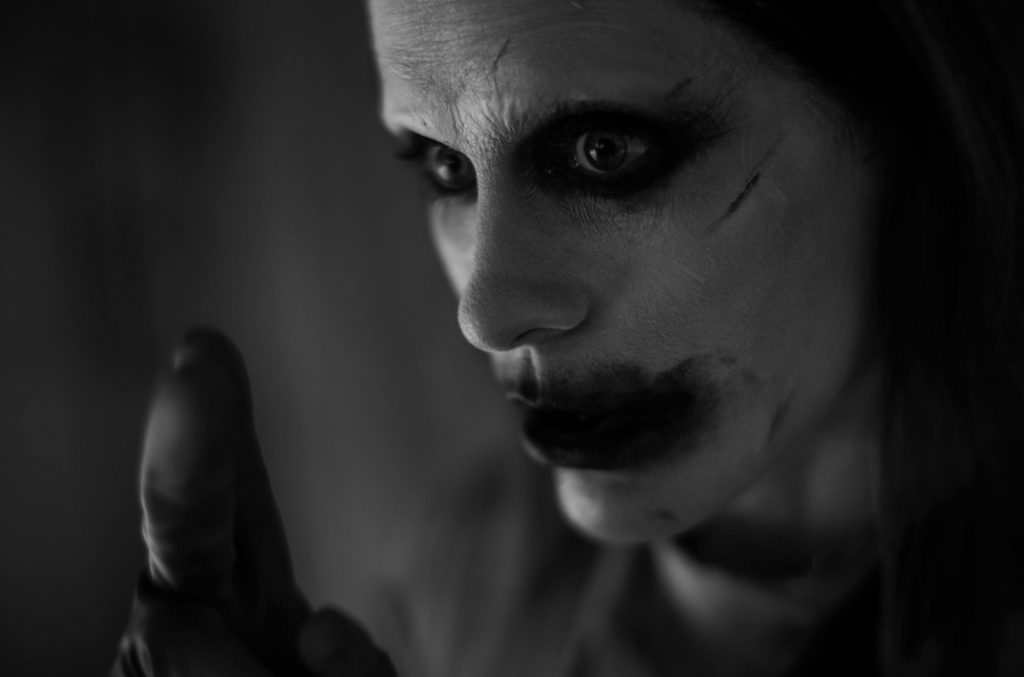 Jared Leto's Joker is also seen wearing GCPD tactical gear over his surgeon uniform. While his hands seemed to be tied across his back, to avoid any trouble that might come from him. Until it is needed or required to unleash the evil clown and this time most likely it will be on Darkseid and his army. The image itself however hints at multiple speculations, but currently at something far greater than the storyline minus the religious unrest that it may cause across the world. Especially with the Vatican, well we are hoping that is not the case.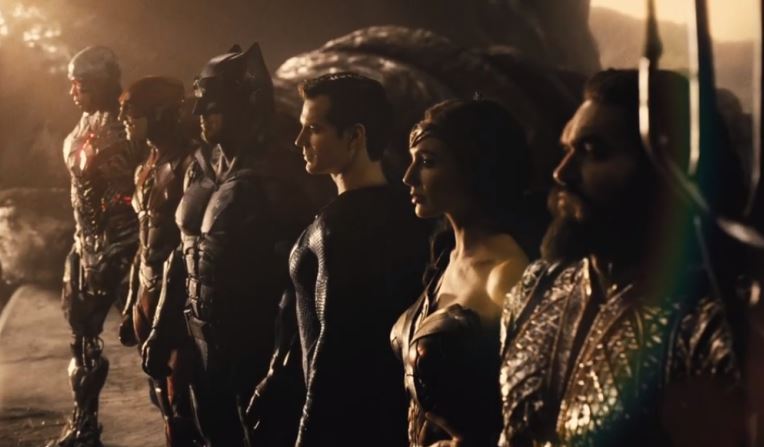 The current scenario of Zack Snyder's Justice League is that fans cannot wait for the release of this long-awaited DCEU movie and witness how the events of the narrative unfold and how the characters of the story can pull off the entire plot with earth being under attack from Darkseid and Parademons and possibly witness the return of Steppenwolf. The upcoming Zack Snyder's Justice League has stirred up a lot of controversies, way before its actual release.