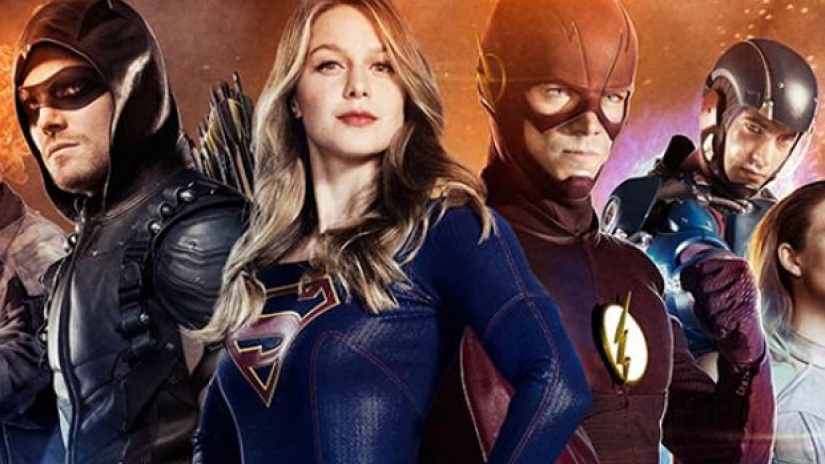 The past two years has seen a proliferation of television series based on DC Comics characters. From established shows like Arrow and The Flash to newer shows like Legends of Tomorrow and Preacher, the television division of DCEU has seen many characters being explored like never before. This sudden interest may be due to the fact that TV shows are big moneymakers for parent company Time Warner.
According to The Hollywood Reporter, CEO Jeff Bewkes revealed in an earnings conference call, that the DC TV series generate a combined $1 billion in revenue annually for Time Warner. He also said the company has an unprecedented 10 DC TV series on the air this season. The shows include The CW's "Arrow," "The Flash," "DC's Legend of Tomorrow," "Supergirl" and "iZombie," Fox's "Gotham" and "Lucifer," and AMC "Preacher." "Powerless," set to debut at midseason on NBC, brings the tally to nine, which presumably means he's also referencing the animated "Teen Titans Go!" or "Krypton," which has been ordered to pilot by Syfy.
Bewkes did not count the animated show "Vixen" and "DC Super Hero Girls," and the announced "Freedom Fighters: The Ray,".  A lot of TV shows based on DC comics are still in development, including "Black Lightning," a "Static Shock" digital series, and "Scalped." Bewkes did not specify how the one billion was made, but speculation have pointed to licensing fees, international broadcast rights, Blu-ray and DVD sales, and advertising revenue (Time Warner owns Cartoon Network and co-owns The CW) and merchandising .
Time Warner made a bulk of its money from DCEU's surprise blockbuster Suicide Squad which brought the company revenue  to $7.2 billion, with operating income climbing 10% to $2 billion. For the three-month-period ending in September, earnings-per-share jumped 48% to $1.87. Thomson Reueters predicted revenue slightly under $7 billion on earnings of $1.37 a share.