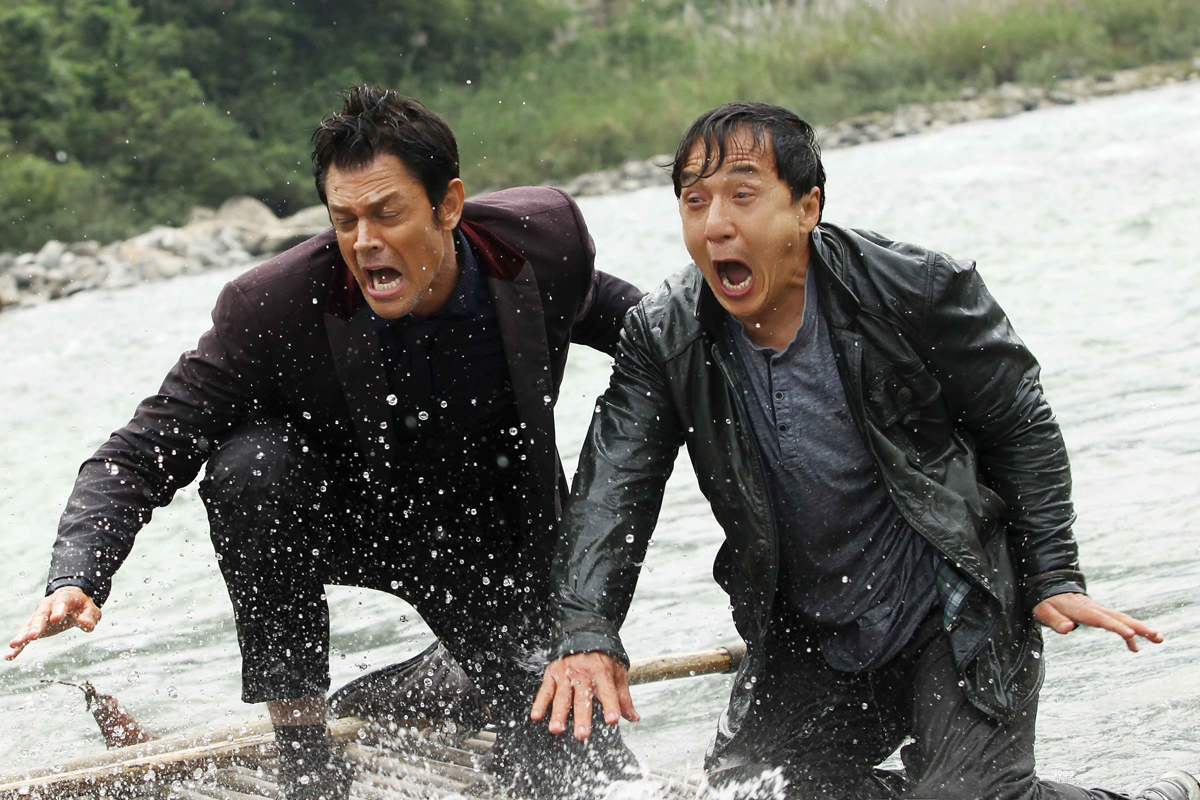 Jackie Chan started his acting career at the age of five by doing small roles in movies and at the age of eight, he acted in the film "Big and Little Wong Tin Bar" and got noticed. Since then he has done several noticeable films and has a cult fan following all over the world. His dupes fewer stunts and unparalleled comedy timings have made his fans go crazy over him. Every Jackie Chan movie used to get a good opening in the Chinese market.
Jackie Chan's latest flick, Skiptrace was released in China on June 21 and the movie got the biggest opening in his entire career. The movie has collected $58.5 million on the opening weekend from the Chinese box-office. It should be noted that Jackie Chan's 2001 film Rush Hour 2 collected $67 million on the opening weekend from the American box-office. It is definitely a record when compared to other Jackie Chan movies as Skiptrace collected $58.5 million from China alone.
Skiptrace is directed by Die Hard 2 director Renny Harlin. Johnny Knoxville plays an important role along with Jackie Chan in the movie. Jackie Chan plays the role of a Hong Kong detective named Bennie Chan. He has been tracking the ruthless crime boss, Victor Wong for all these ages. But unfortunately Bennie's goddaughter Samantha (Bingbing Fan) faces some problems from Victor Wong's crime syndicate and Bennie later discovers that the only man who can help him is a funny American Gambler named Connor Watts (Johnny Knoxville). There begins the fun ride.
The movie received favorable reviews after its initial release in China and is still strong at the box-office. Jackie Chan is extremely happy with the success of the film. Earlier this year, Jackie Chan said that the Chinese film market is becoming much bigger and one day the American film market would start to fear the Chinese film market. Skiptrace will hit the American screens on September 2 and before that it would have a DirecTV release.
Joyal is an ardent movie lover and he tries to watch all the movies at the very first day of its release and even the very first show. He loves to remain simple always just like his inspirational hero Ajith Kumar (Actor). His love for Paul Walker is never ending and he misses him like anything. He loves his sister more than anything else in this world. One of his most favorite hobbies is to review movies, but he never rates them. According to his concept, he is no one to rate someone else's work. The ultimate aim of his life is to become a script writer in the Malayalam film industry.