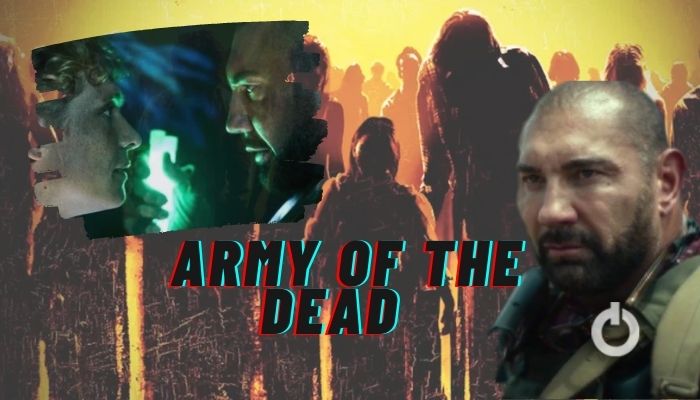 We all know Dave Bautista as a professional wrestler who took the entire WWE by storm with his streak of wins and animal-like behaviour when it came to the ring. Undeniably, with his years of handwork as a professional wrestler, he is now in the Hall of Fame in the Worldwide Wrestle Entertainment. But then., in 2006, he made the transition to acting. But it wasn't Guardians of the Galaxy where he played the role of Drax, and the fans were instantly in love with him. His quirky behavior and overall portrayal of the character just amused the fans so much that he became an integral part of the film, moreover an integral part of the Marvel Cinematic Universe.
Bautista has since appeared in four different MCU films, with Guardians of the Galaxy Vol. 3 still to come. Outside of the MCU, Bautista has appeared in films like Spectre and Blade Runner 2049, and audiences will see him in Dune later this year. As of recently, it has been discovered that Dave Bautista turned down a role in James Gunn's The Suicide Squad. Why is that you ask? Well, it's because he rather decided to appear in Zack Snyder's Army of the Dead. While Bautista takes on more non-MCU roles, his Guardians of the Galaxy director Gunn is switching from the Marvel universe to DC. Gunn wrote and directed The Suicide Squad, the DCEU's second attempt at bringing the famed anti-hero team to the big screen.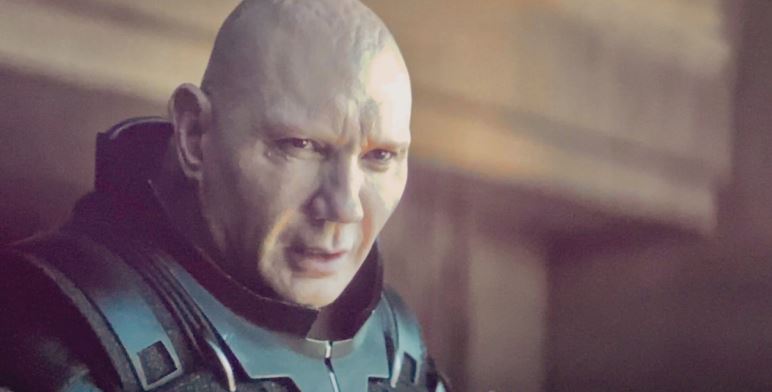 The Suicide Squad is bursting with big-name stars like Idris Elba and John Cena, and evidently, Bautista could have been one of them. In a new EW feature about Snyder's upcoming Army of the Dead, it's mentioned that Bautista turned down a part in The Suicide Squad just so he could appear in Snyder's film. This is particularly notable because, though Snyder offered him the part right away, Bautista initially turned it down.
"I said I wasn't interested," Bautista said.

"I had this chip on my shoulder and was looking for juicy [dramatic roles]. Then I read the script and it was a lot deeper and had more layers than I thought. And also, to be quite frank, I wanted to work with Zack."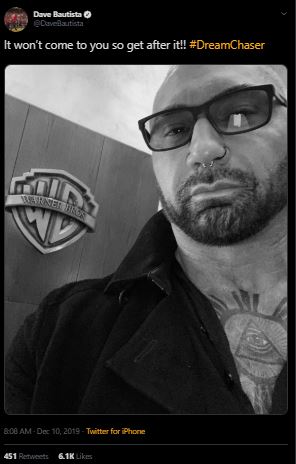 First look images from Empire could precede a release date announcement or trailer. The photo shows Bautista's character, Scott Ward, interacting with the crew's safe cracker, Ludwig Dieter, played by Schweighöfer. The pair seems to be having a heated conversation in what looks to be a casino environment if the background decorations are any indication. Check out the full image below: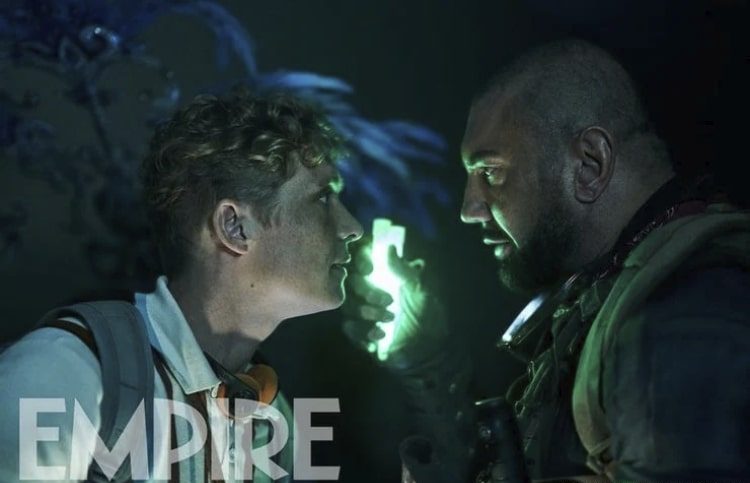 With this, Batista will lead Army of the Dead, which is scheduled to premiere on Netflix this summer. Described as a zombie heist movie, Army of the Dead has been in development for years, and fans are eager to finally see it come to life. Bautista has shared his desire to transition into more dramatic roles, hence his reluctance to sign up for Snyder's project.  Army of the Dead is hitting Netflix sometime later this year, part of the streamer's effort to release a brand new film each week in 2021. The film is one of the more high-profile features set to hit Netflix after lingering in a state of development for years. Joining Bautista are Ella Purnell, Ana de la Reguera, Omari Hardwick, Tig Notaro, and Matthias Schweighöfer. Schweighöfer will also be directing a prequel film that will follow Army of the Dead's characters in the days before the zombie outbreak. While no release date has been officially announced, Army of the Dead is rumored to be released in May.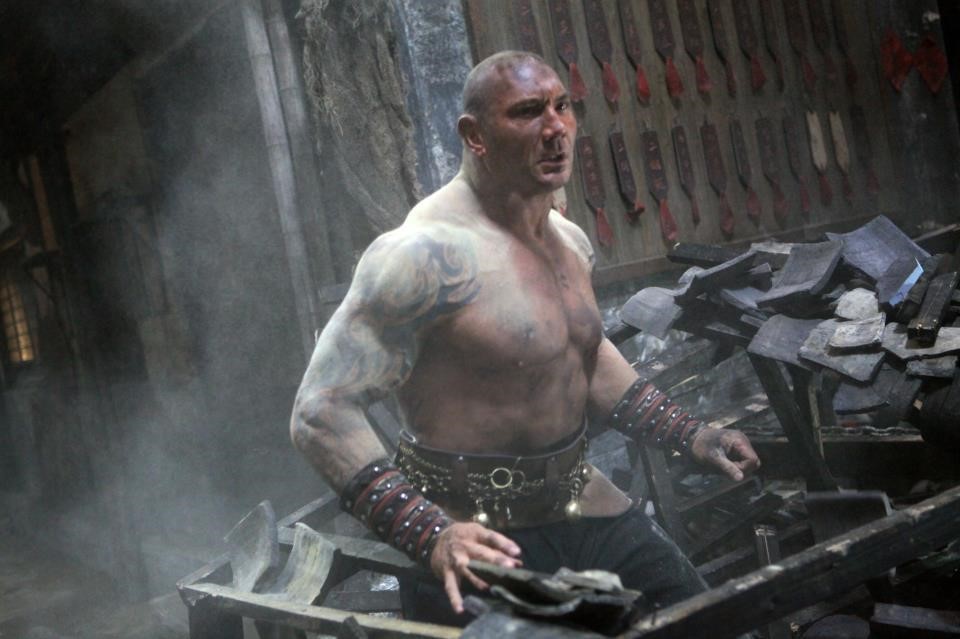 Bautista transitioned from professional wrestler to big-screen actor in 2010, but he made waves with his MCU debut as Drax in Guardians of the Galaxy. Since then, Bautista has become one of cinema's most reliable strongmen with appearances in Blade Runner: 2049 and the upcoming Denis Villeneuve adaptation of Dune. Army of the Dead looks to be continuing this trend with a leading-man twist: Bautista's Scott Ward is the head of the group hoping to score some cash in the middle of a zombie apocalypse.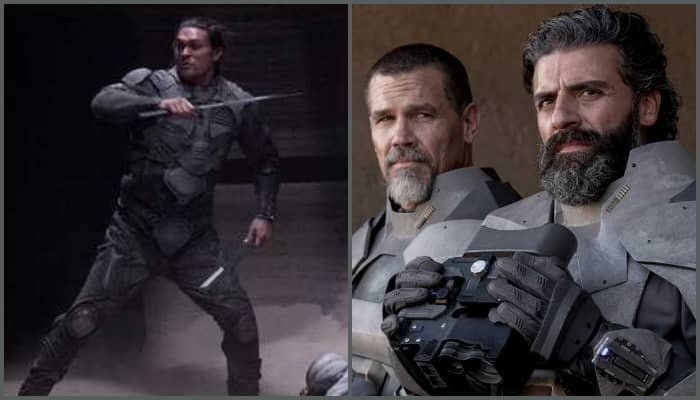 With exclusive images rolling out every other week, an Army of the Dead trailer seems imminent, especially if the film's May release date is to be believed. Netflix will want to drum up for the film, which sounds part horror-thriller and part action extravaganza. Luckily, Snyder knows how to pull off both – before the director releases Army of the Dead, his cut of Justice League will hit HBO Max in March. Even though it is straight-up exciting to see Bautista in Army of the Dead, it's really disappointing to know that he missed out on the chance to reunite with Gunn for a new project. Be it Marvel Cinematic Universe or DC Extended Universe, Dave Bautista can definitely spice up a movie with his presence. The director may be done with the DCEU, but that hasn't stopped him from forging ahead on exciting new projects.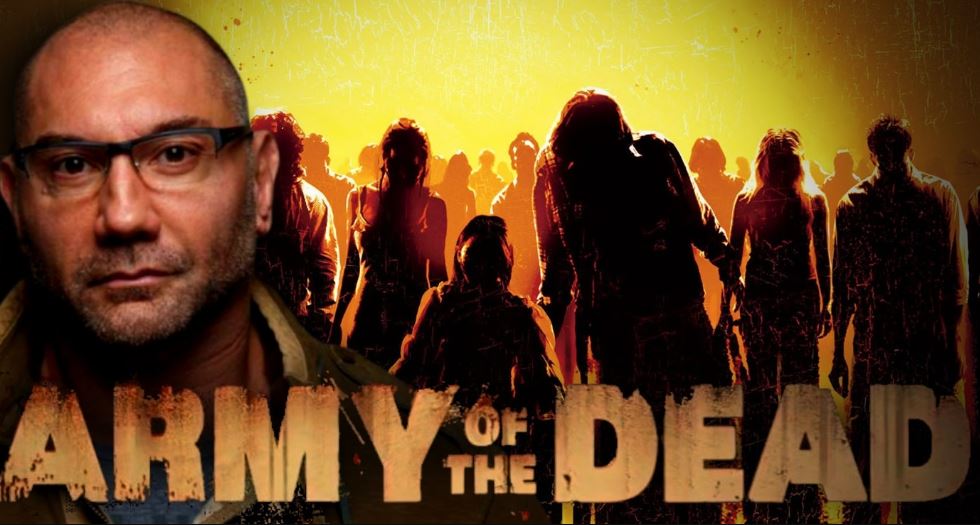 Coming to Netflix later in 2021, Snyder is returning to the zombie genre 17 years after his directorial debut Dawn Of The Dead remake for an apocalyptic thriller, in which Bautista's Scott Ward leads a team of mercenaries into an undead-infested Las Vegas to pull off a massive score.