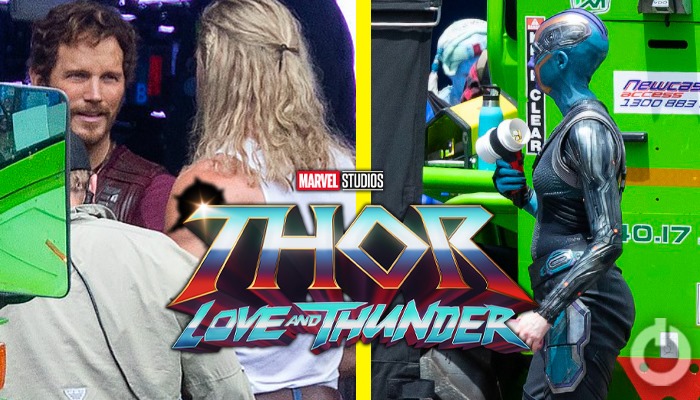 Thor 4 Star-Lord & Nebula's New Look:
Chris Pratt first played Peter Quill, aka Star-Lord, in 2014's Guardians of the Galaxy, the roguish former Ravager has been on quite the journey over the course of his four MCU movies, spending time with Avengers and even getting dusted by Thanos' infamous Snap (or blip). Now, we will see Star-Lord back in action right after the events of Avengers: Endgame, kicking it off with Thor.  Nebula on the other hand was first introduced as a villain in Guardians of the Galaxy as Gamora's adopted sister. She is finally working with the Avengers themselves and tries to bring everyone back after Thanos' snap.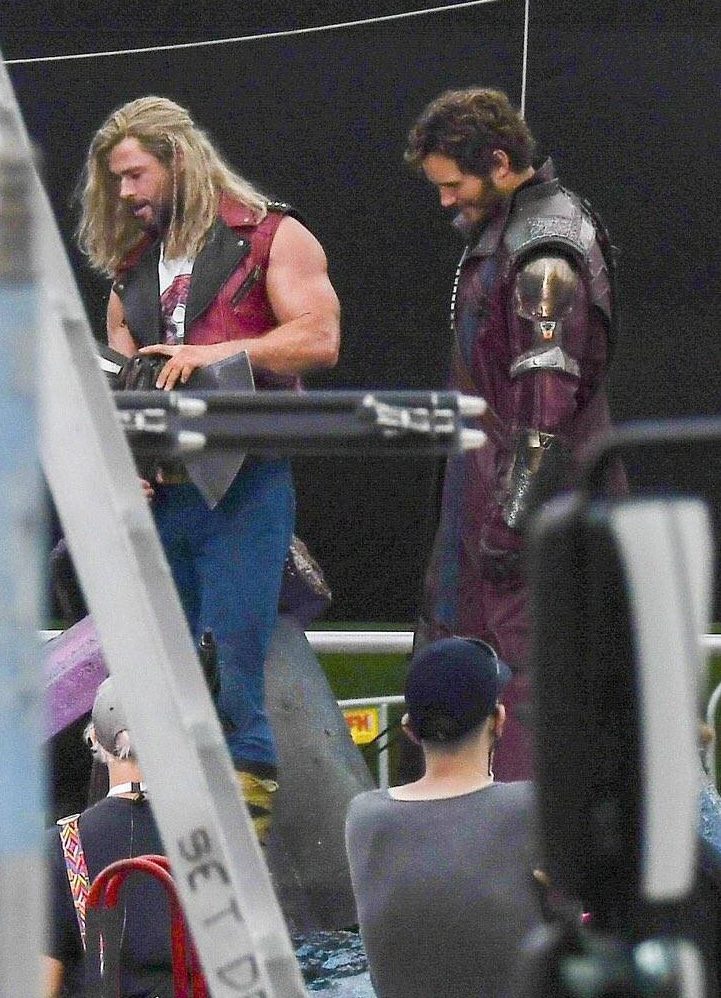 New set photos from Thor: Love & Thunder reveals new suit looks for both – Star-Lord and Nebula. Fans will get to see more of that new partnership, between Thor and Star-Lord, in Thor: Love and Thunder, the fourth solo film centered on the God of Thunder. It was assumed, based on Avengers: Endgame's final moments, that the Guardians would appear within the new film, but it wasn't confirmed until last year. All the current members of the Guardians of the Galaxy are expected to have a role in the Thor: Love and Thunder, including Nebula (Karen Gillan) and Kraglin (Sean Gunn). Exactly how big the Guardians' role will remain to be seen, but several cast members arrived in Australia in recent weeks ahead of production beginning.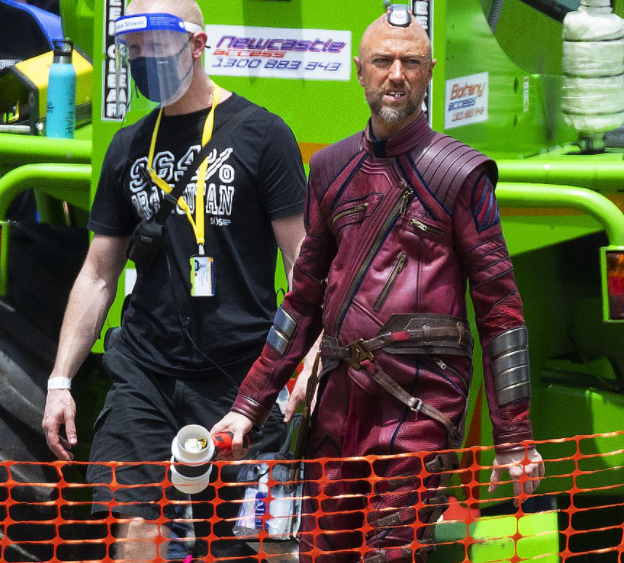 Gillan appears in some of the photos in costume as Nebula. The actress can be seen sporting the faceplates she had in Avengers: Endgame, with the gold streak returning. Other parts of Nebula's look are new, though. She is no longer wearing the leather outfit and vest from her last MCU appearance. The sleeveless ensemble shown in the set photos is closer to what Nebula wore in Guardians of the Galaxy. Sean Gunn's Kraglin can also be seen in multiple photos. The dynamic of the Guardians has irrevocably changed after the events of Avengers: Endgame, which should play a role in Thor: Love and Thunder.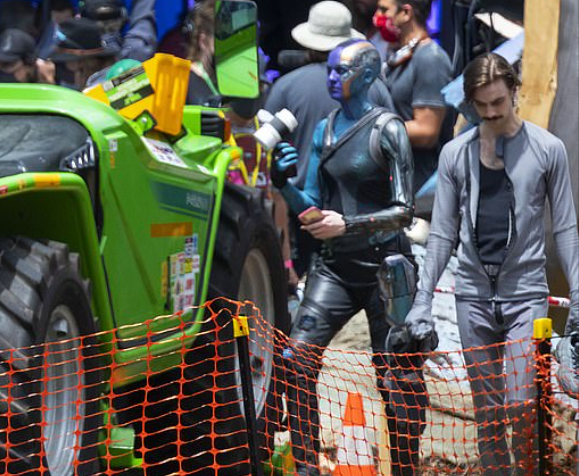 The Hollywood stars were filming scenes in the city's Centennial Park on Monday as they got to work on the upcoming blockbuster, which is slated for release next year. The latest installment in the Thor franchise is currently filming in Australia after being a recipient of the Federal Government's $24.1 million Location Incentive grant. The film, directed by New Zealand's Taika Waititi, is expected to invest over $178million in the local economy, will create around 2,500 jobs, and enlist services from around 1,650 businesses. Marvel has also set up a trainee program for Australian actors and crew as part of the deal.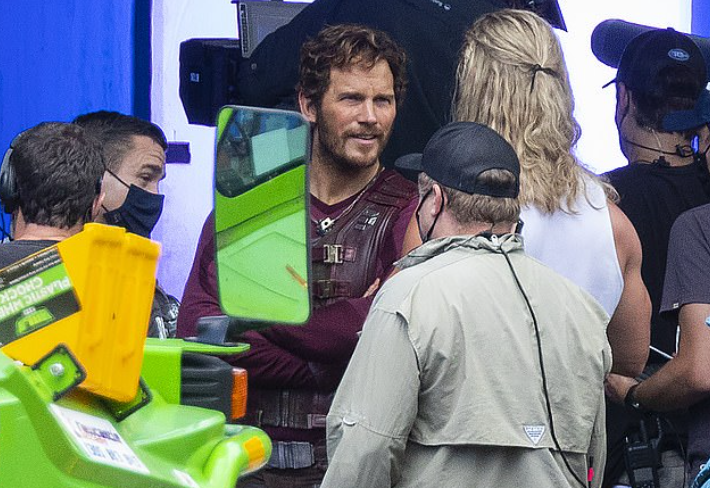 Last week, Hemsworth confirmed filming on Thor: Love and Thunder had begun. Pratt's updated Star-Lord look, which appears to include a new jacket and vest, along with a fresh facial hairstyle. As Thor: Love and Thunder will take place sometime after fans saw him last, this isn't too surprising, and this is a nice peek towards his latest style evolution. Thor and his friends will also have to deal with the new threat of Gorr the God Butcher, and the film will also have to explain Natalie Portman's return as Jane Foster, who will be taking on the mantle of Mighty Thor.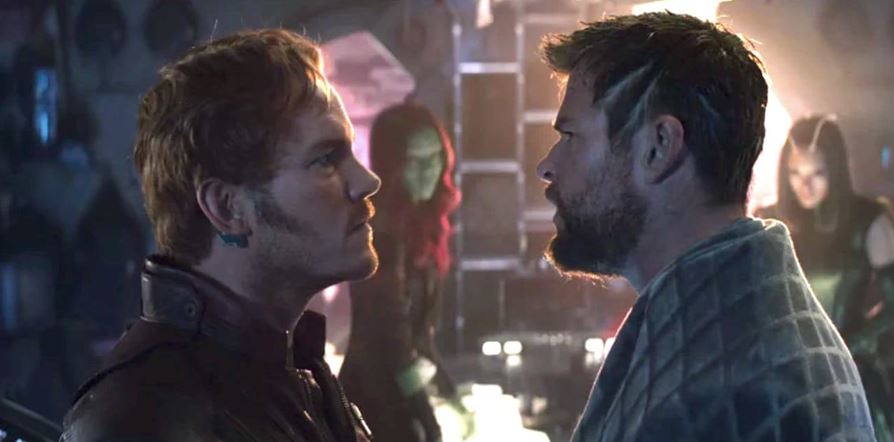 It's more than likely Nebula's appearance will be rather brief in Thor: Love and Thunder. Still, any chance to revisit the character is exciting after Nebula's interesting turn in Phase 3. It isn't clear as to when their current scenes take place within Thor: Love and Thunder, but it's definitely a Guardians-heavy moment. Fans are expecting to see more of the playful (and slightly hostile) banter between Star-Lord and Thor in this new installment, and though the photos appear to take place in between scenes instead of during one, it's all but certain they will have some friendly clashes.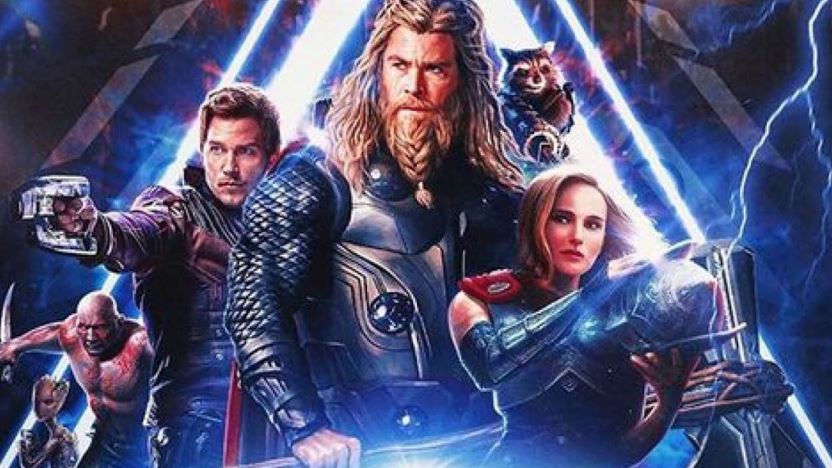 The filming on the brand new sequel to Thor: Ragnarok, and the fourth installment for the Thor franchise began working earlier this month. The film will take place in Marvel Studios' Phase Four, which is also set to feature many upcoming films including Shang-Chi and the Legend of the Ten Rings, Eternals, and Doctor Strange in the Multiverse of Madness. While not much is known about the plot of Thor: Love and Thunder, several other characters from the MCU have been confirmed for the film, including Karen Gillan's Nebula, Jaimie Alexander's Sif, and Chris Pratt's Star-Lord/Peter Quill.