News
8 Amazing Athletes With Disabilities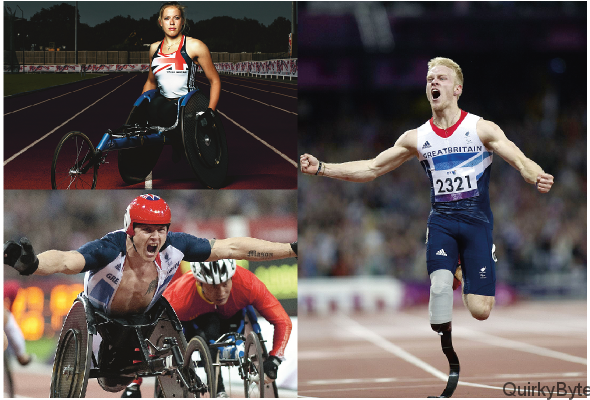 Personally, I have always admired and respected any athlete who has reached the upper echelons of their respective sports. It isn't just about being blessed with superior genetics, it is about hard work, discipline, focus, commitment and overcoming obstacles.
Nowhere is that more evident, than in sports that showcase athletes with disabilities. Some were born with this, some sustained life-changing injuries. All refused to be limited, or told, "It can't be done."
Here is a list of some truly amazing athletes who should be an inspiration to everyone.
Baxter Humby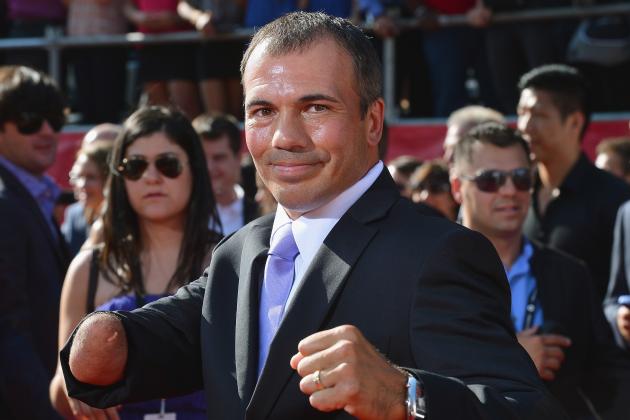 Baxter lost his hand when it became wrapped in his umbilical cord. He began training in martial arts when he was 17 years old. Two years later, he won the Canadian Super-Welterweight Kickboxing Championship. That was in 1996, and to this day, he is the only kickboxer to win a world title with one hand. Humby also served as Toby McGwire's stunt double in "Spiderman 3."
Kyle Maynard
Despite being born without arms or legs, Kyle Maynard is a true warrior. He has received two ESPY awards for Best Male Athlete With A Disability. He is a member of the National Wrestling Hall of Fame. He fought MMA against other fighters that weren't disabled and he has climbed Mt. Kilimanjaro without assistance, the first ever quadruple-amputee to do it.
Melissa Stockwell
In March of 2004, First Lieutenant Melissa Stockwell was deployed to Iraq. Three months later, she was the first female soldier to lose a limb when an IED exploded near her vehicle and claimed her leg.
Melissa won the gold three times in 2010, 2011, 2012 ITU Triathalon World Championships and is the top-ranked athlete in the women's TRI-2 class. She is also recognized in the history books as the first Iraq veteran to participate in the Paralympic Games.
Tatyana McFadden
Tatyana was born in Russia with spinal Bifida and is paralyzed from the waist down. Her mother abandoned her and she was placed in an orphanage. For 6 years of her life, she was forced to walk on her hands, because they couldn't afford a wheelchair.
She was adopted and moved to the U.S. At the age of eight, she participated in the Paralympic games held in Athens. Since then , Melissa has accumulated 16 medals, nine of them gold. She also won the Boston and London marathons in 2013. They were both held within a week of each other.
Bethany Hamilton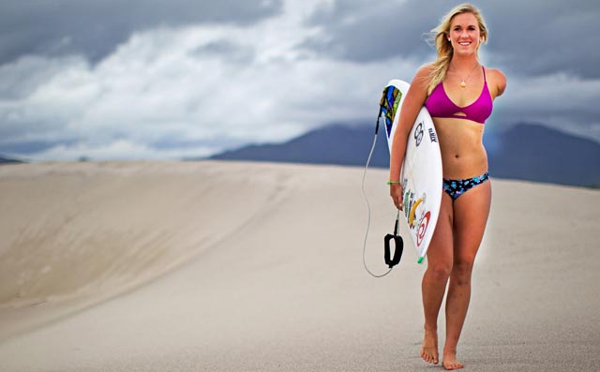 Bethany was attacked by a shark when she was surfing at 13 years of age and she lost her arm. Undaunted, she returned to the water and has been going strong ever since. She is a professional surfer and the movie about her story, "Soul Surfer" was released in 2011.
Lee Small
Lee had his left leg amputated below the knee after an accident 11 years ago. He won the World's Strongest Disabled Man Competition last June. There is nothing small about this Brit, but his name.
Jason Smythe
Jason is a legally blind sprint runner from Ireland. In 2012, he broke the world record in the 100m dash, with a time of 10.54 seconds. Then he broke that one in the final, with 10.46 seconds, making him the fastest disabled man on the planet.
The Challenged Athletes Foundation
Since 1997, this organization has awarded over $40 million in grant money to individuals with disabilities all over the world. Young athletes like these pictured here, are provided with training and competitions in various events so the can continue to polish their skills as they grow.
These athletes and their fellow competitors should continue to inspire and motivate the rest of us.  I also feel that they deserve more recognition for their achievements, both publicly and monetarily.
The next time you complain about being sore at the gym, or feel like you can never achieve the results that you want, take a minute and remember what is truly possible.