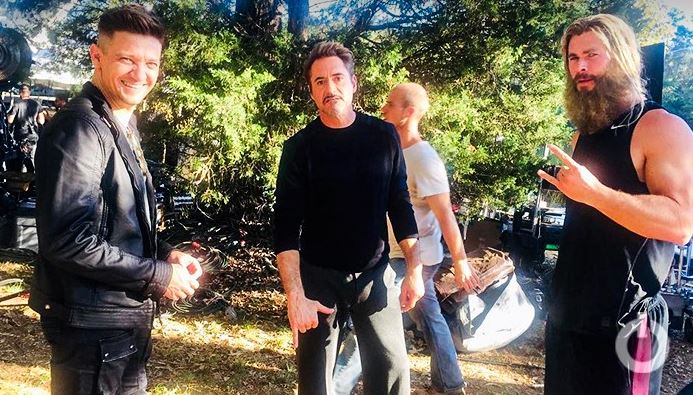 Jeremy Renner Shares His BTS Endgame Photo:
We all know just how vast the Marvel Cinematic Universe is. Imagine what it would be like when all the superstars share the same screen to play the superhero character that they play. That is exactly what we go to see in Avengers: Infinity War and Avengers: Endgame. Avengers: Endgame ended up grossing $2.8 billion worldwide. The plot revolves around the beaten up Avengers, fighting one last time against Thanos to bring back half of the life that he snapped out of existence in Avengers: Infinity War.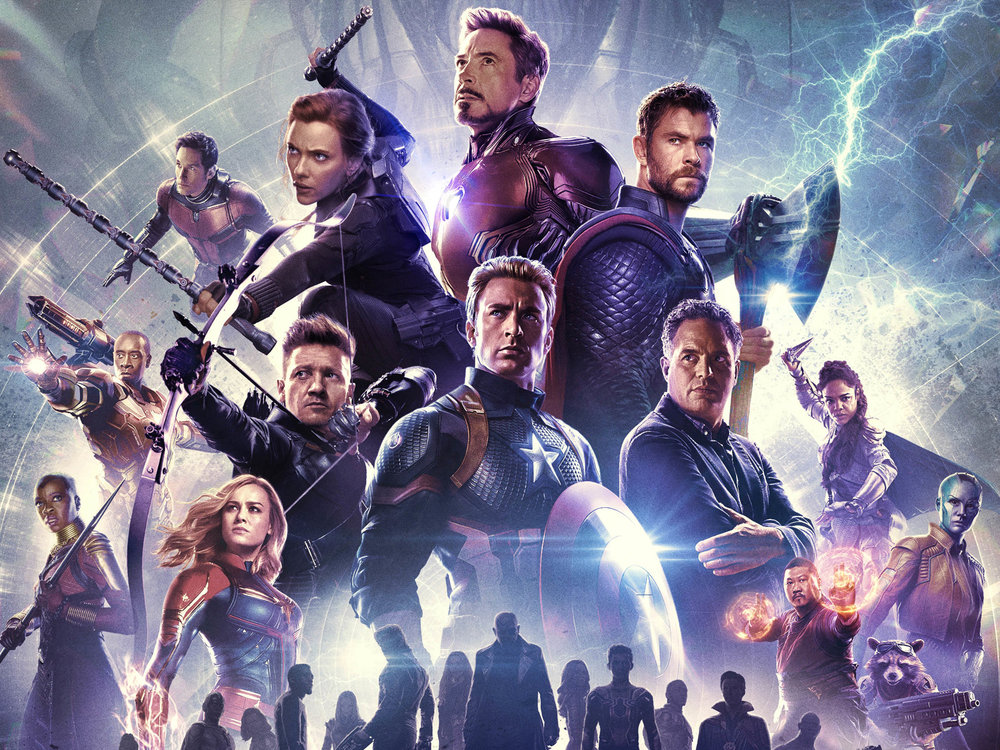 Avengers: Endgame concluded Marvel's Phase 3, or infamously called the Infinity Saga, and bid farewell to some four favorite characters – Iron Man, Black Widow, and Captain America. And now, Marvel has kicked off its Phase 4 with the first-ever Disney+ series, WandaVision, which premiered on January 15, 2021. But not only this, but we will also get to see the Disney+ series Hawkeye, with leads Jeremy Renner and Hailee Steinfeld. The show is slated for release later this year and is set to highlight the archer and Avenger Hawkeye and his protégé Kate Bishop. Comic book fans will also be excited by the fact that Hawkeye seems like it will borrow heavily from the critically acclaimed Marvel comic book run Hawkeye: My Life as a Weapon written by Matt Fraction.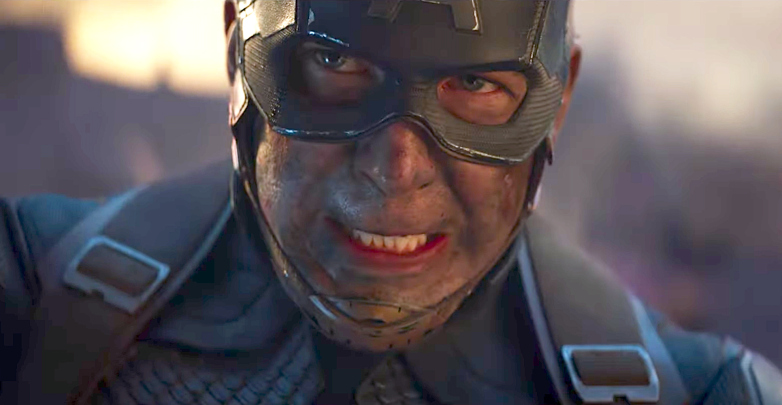 Avengers: Endgame also pushed past the previous record holder, James Cameron's "Avatar", which grossed just around $2.788 billion since it was released in 2009. So far, "Avatar" remains the more profitable movie if the inflation over the last decade is taken into account. "You have to shout-out to Mr. James Cameron, who held that title for a long time," Marvel Studios president Kevin Feige said at San Diego Comic-Con this weekend. Cameron will "probably get the title again as soon as he puts out another movie," Feige added. "But for right now … 'Avengers: Endgame' is the biggest film of all time."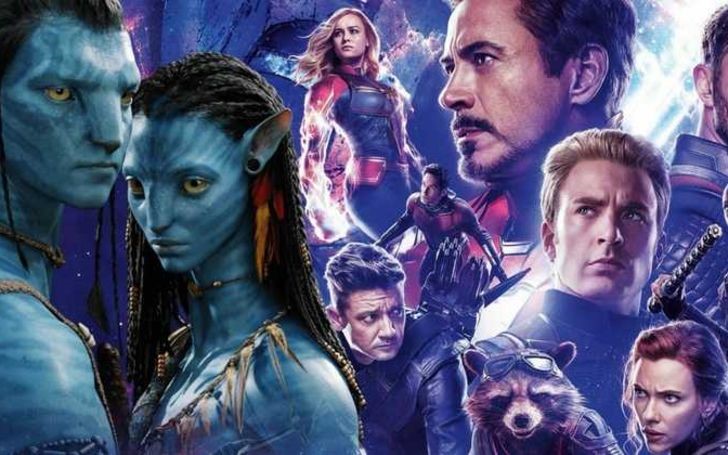 Marvel has three more contenders in the top ten list, including the 2012 "The Avengers" on number seven, "Avengers: Age of Ultron" on nine, and "Black Panther" as the tenth top-grossing movie of all time. As production continues on the Disney+ Hawkeye series, it makes sense that Renner would be reminded of his time on other MCU productions. This photo serves as a nice tribute to his work on Avengers: Endgame, as well as to his castmates that he may not work with again anytime soon.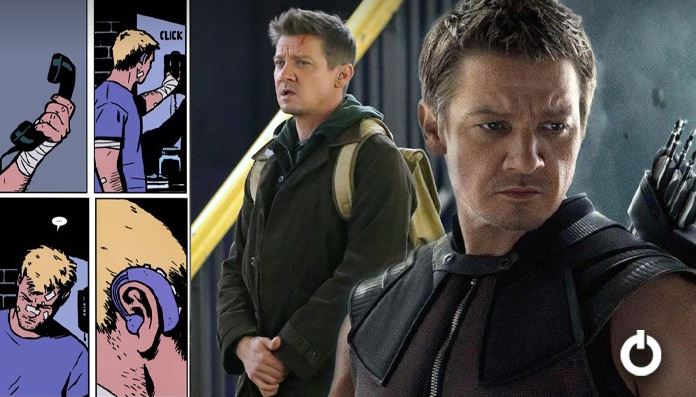 While there is a possibility that Renner's feelings of nostalgia were precipitated by some element of his work on the Hawkeye series – perhaps a flashback to the events of Endgame or some sort of big-time Avenger cameo – it seems more likely that this post just exists as a fun throwback to that film. Looking at the photo, you can tell how cool they all three look! Behind the intense movie, we can be sure that they had a lot of fun and a gala time bidding Marvel's Phase 3 a good farewell.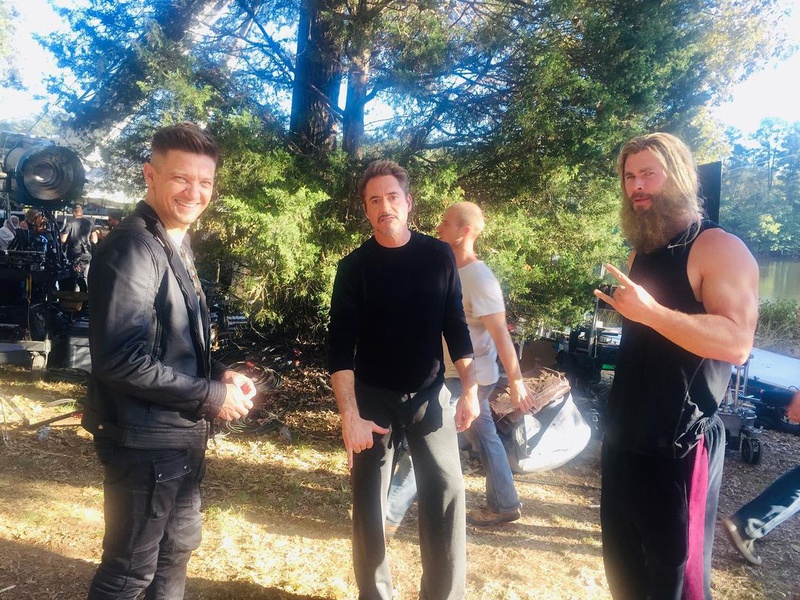 Production on the Disney+ Hawkeye series is coming along very well! Several set photos have made their way online. Alongside Jeremy Renner's Clint Barton, we've seen Hailee Steinfeld as Kate Bishop. Initially, the 23-year-old singer and movie star had been denying her casting as Kate Bishop. But right before the production on Hawkeye began, she teased her Hawkeye role in a cryptic Instagram post about her birthday. And now, we get to see her as Kate Bishop, in her combat attire. Check out the new set photos: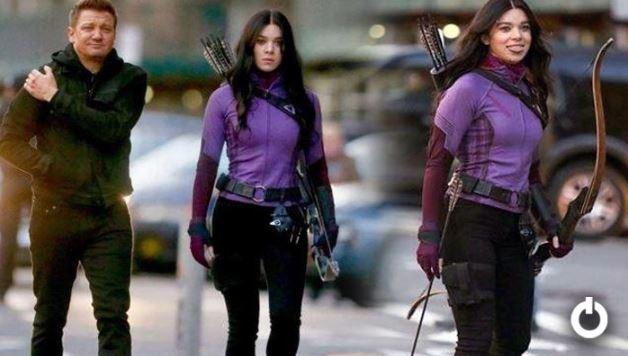 The recent news updates on the Hawkeye series also stated that Florence Pugh is set to reprise her role from Black Widow. Apparently, Yelena Belova will "don a Ronin-inspired costume," that's similar to the one Clint Barton (Jeremy Renner) wore in Avengers: Endgame. So, it's certain that Belova is gonna survive the events of her debut film. On top of that, she will also don a Ronin-inspired costume in the series. This further confirms that she might have trained with Clint Barton during the 5-year time jump of Endgame. It also gives us a surety that at least one of the episodes will take us back to Clint Barton's Ronin days.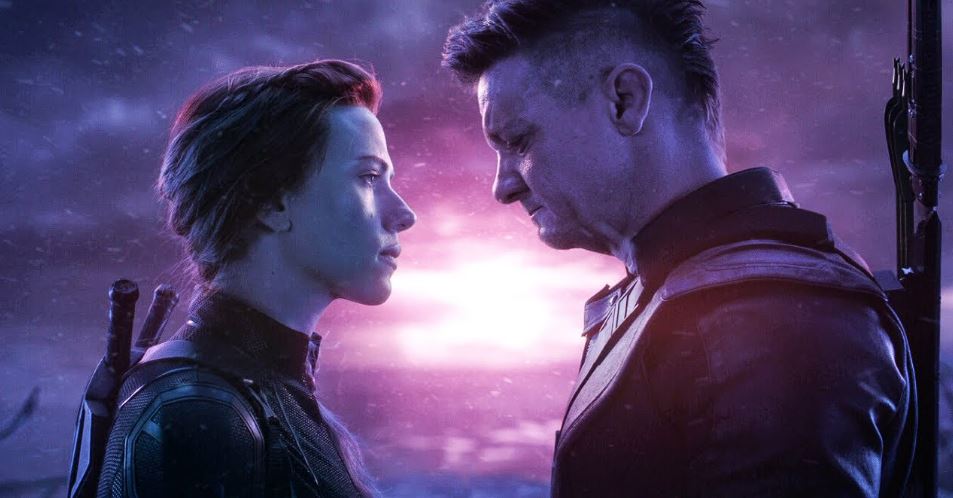 Since Hawkeye has already begun its production, we might get to see it in late 2021, or very early 2022. It is said to be 8 episodes long, and might just lead into the Young Avengers series on Disney+. So, tell us how excited are you about this upcoming Hawkeye series, in the comments down below.