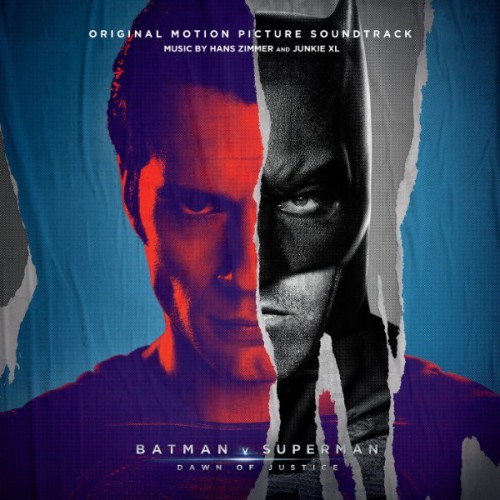 This year has seen superhero movies that have extended from the awesome (Deadpool) to the Meh ( X-Men: Apocalypse). But what all these MCU/DCEU movies have shared so far are great soundtracks. Well, composed scores and song selections can make any action scene more intense or epic. For example The use of Black Sabbath's Iron Man in Iron Man's first teaser trailer. The hero has just fired a shot and is walking forward with a blast in the background. An epic scene made more epic because of Sabbath's catchy guitar riff. Here are five awesome songs you must listen to from 2016's superhero movies:
"X Gon' Give It To Ya" By DMX For Deadpool OST:

The DMX song is an oldie from 2003 but a good one that still makes an impression to listener's ears. The movie used the song for most of its trailers and used it in the movie as well. The song plays as Deadpool, Negasonic, and Colossus march on Ajax and his thugs in a slow motion scene at the end of the movie. It really created a mood for some mutant kicking ass.
"Is She With You?" by Hans Zimmer and Junkie XL For Batman v Superman: Dawn of Justice OST:
The fast-paced soundtrack was used Wonder Woman joins Superman and Batman in the final fight against Doomsday. The song combines the heavy guitar riffs and beats from Junkie XL and Hans Zimmer's excellent classical piece that creates an atmosphere for the epic fight. The movie might have been polarizing, this is not.
"Clash" By Henry Jackman For Captain America: Civil War OST:
The song "The Clash" was used in the battle scene between Captain America and Iron Man after Tony Stark learns the terrible secret about his parents. Like the name of the song, the scene showcased the clash of beliefs and principles as the two heroes fight it out.
"Sweet Dreams (Are Made Of This)" By Eurythmics For X-Men: Apocalypse OST :
The song has been used for many other songs, but it seems to be particularly suited with Quicksilver's scene in Apocalypse. Quicksilver saves all the mutants of Xavier's School, all while "Sweet Dreams (Are Made Of This)" plays in the background in one memorable three-minute scene.
"Heathens" By Twenty One Pilots For Suicide Squad OST:
Although "Heathens" was released early, with a music video that dropped in June before the film premiered in August, it perfectly captured the spirit of the movie. The song was heavily used in the trailer promotions as well. The song was an instant hit, accruing over 240 million views over the last couple of months. It was used in the end credits of the movie.