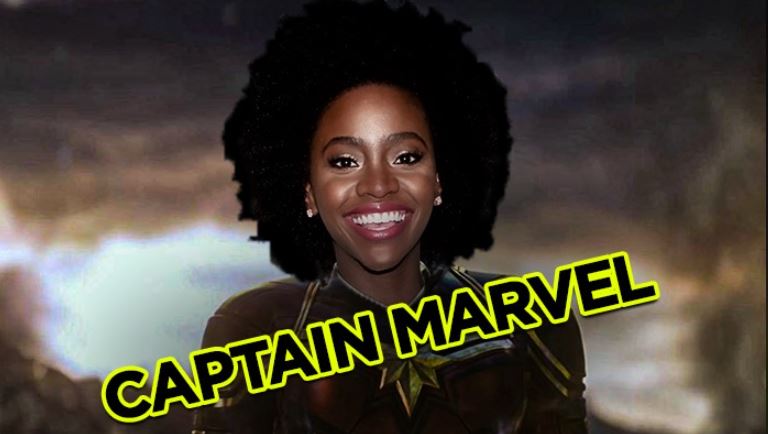 If we date back to the time when WandaVision was yet to release, the speculations were at an all-time high. Nobody knew what Wanda or Vision would actually be doing in the show, let alone the plot of the series. Slowly, we go to know other people who were in the impeccable cast, including Monica Rambeau. WandaVision follows a basic sitcom-like outline, and the viewers had a hard time getting around with eh concept. But then, in the third episode, the show legit shifted into the fifth gear. Earlier, we also saw Monica Rambeau trying to enter the bubble of reality that Wanda has created for herself, but then Wanda supposedly blasts her out of their home and their bubble reality.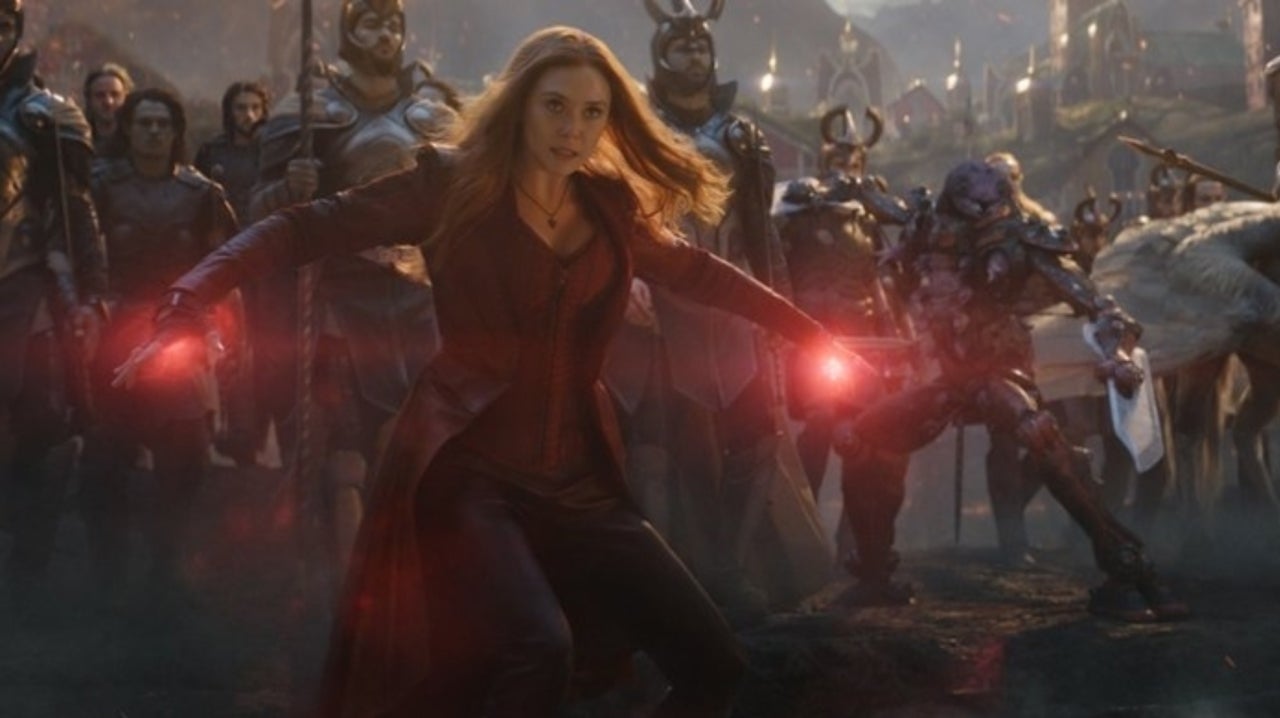 Of course, no one can doubt the true power of Wanda, as we have seen in Avengers: Endgame, where she forced Thanos to hill her own troops just to save his own life as Wanda was empowering her. After assisting in the birth of the kids, Wanda confides to Monica that she had a brother named Pietro. But then Monica strikes again. This revelation kind of pinched Monica's memories and she asks Wanda if he was killed by Ultron, as seen in Avengers: Age of Ultron.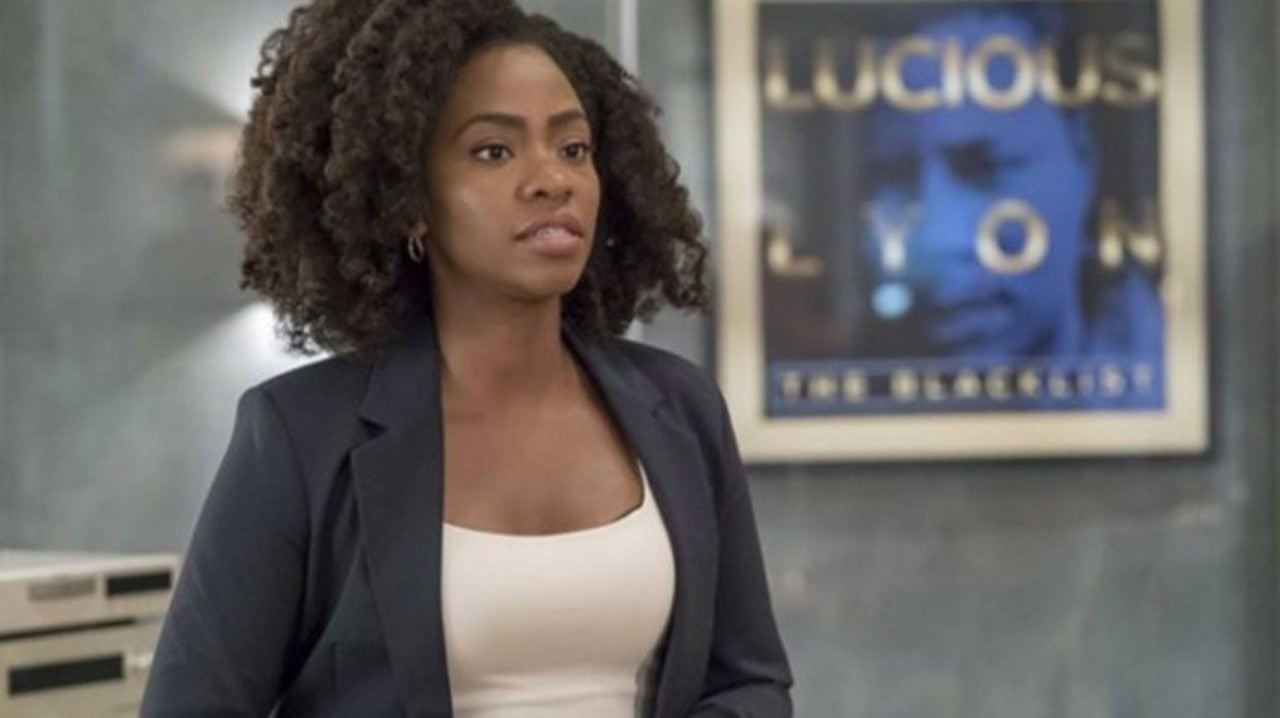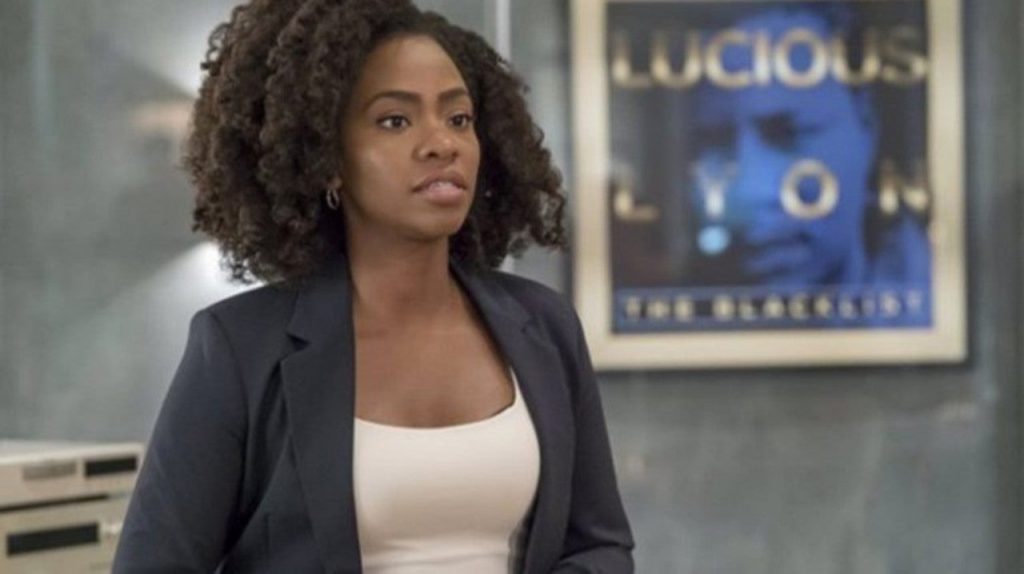 Now actor Teyonah Parris recently shed some light on her role as Monica Rambeau on WandaVision. She also talked about the possibility of her character following the roots, as done in the source comics. "Monica Rambeau has held many monikers over the decades and I think they've all been really special in a very particular way," Parris said when asked if Rambeau will ever become Captain Marvel. "I don't know how or who she will be in the MCU. Because when I tell you, she changes names and she kicks butt in all of them." Akira Akbar portrayed a younger version of Monica Rambeau in 2019's Captain marvel, and Teyonah Parris made her debut as an adult Monica in WandaVision. And now, Teyonag Parris will also reprise her role as Monica Rambeau in the upcoming Captain Marvel sequel. "So, I don't know who she will be in her superhero form," Parris concluded. "But I am excited by the thought of many of them."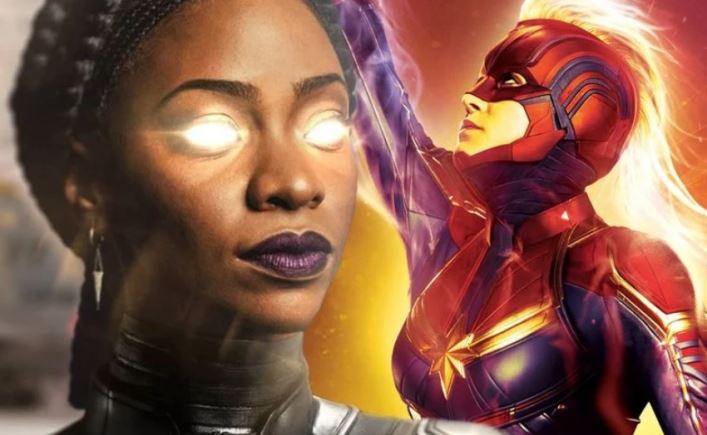 Monica Rambeau was the first female Marcel Comic character to take on the role of Captain Marvel, as was created by Roger Stern and John Romita Jr. Monica Rambeau first appeared in 1982's The Amazing Spider-man Annual #16  and has been known by several different hero names, including Photon, Pulsar, and Spectrum. In the comics, Rambeau served as a member of the Avengers and even led the team at one point.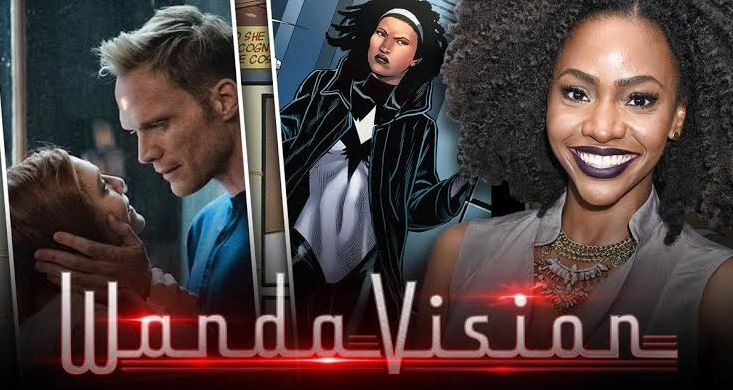 In the recent developments of WandaVision, we saw Monica Rambeau play a major role in the third episode. When she mentioned Ultron to Wanda, she immediately realized that she screwed up and shook Wanda from this paradise, as Wanda then interrogates her about how she knows about Ultron and who "Geraldine" really is. When Wanda recognizes the SWORD logo on a pendant around Monica's next, a sinister look comes across her face as the scene cuts. The episode then closes with Geraldine, blasted out of the bubble and landing on the military perimeter surrounding the town of Westview. As helicopters and black SUVs swarm her position, the credits hit Monica Rambeau now on the outskirts of Westview.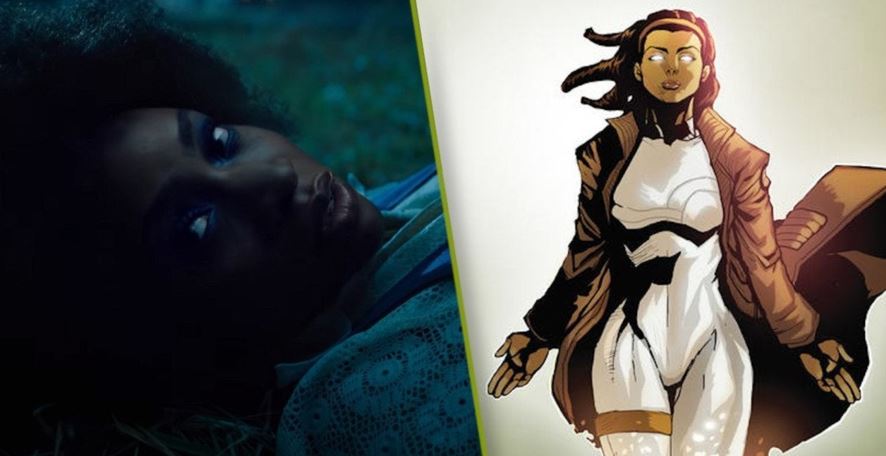 Before the show premiered exclusively on Disney+, marketing for the show was in high gear. Aside from trailers and TV spots, tie-in merchandise items were also out and available for purchase including a replica of Monica's necklace as seen in the show. Sold by Walmart, the design didn't reveal much, instead, it was the retailer's description of the item that's interesting as it claims that it triggers Wanda's memories. AUTHENTIC DESIGN: This necklace features a pendant featuring the emblem for S.W.O.R.D., the galactic force introduced in CAPTAIN MARVEL that monitors alien threats to Earth.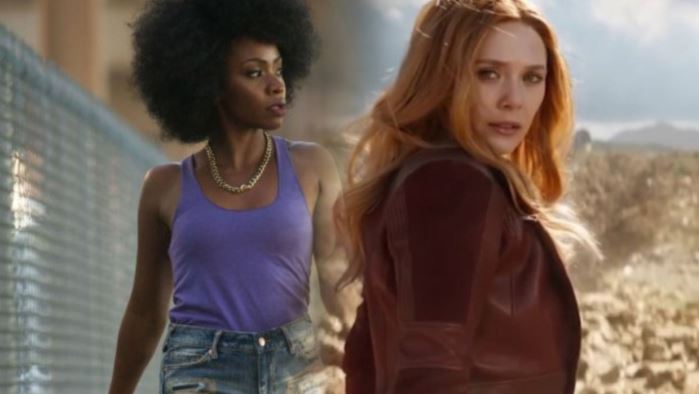 Seeing this symbol on Monica Rambeau will trigger memories in the Scarlet Witchthere were a lot of speculations regarding Monica Rambeau's role in WandaVision.  Written by Jac Schaeffer and directed by Matt Shakman, WandaVision stars Elizabeth Olsen as Wanda Maximoff/Scarlet Witch, Paul Bettany as Vision, Randall Park as Agent Jimmy Woo, Kat Dennings as Darcy Lewis, Teyonah Parris as Monica Rambeau, and Kathryn Hahn as Agnes.